NHL: Is Roberto Luongo 1 of the Best Goalies Ever?
Goaltender Roberto Luongo recently retired after a lengthy 19-year career in the NHL. When you play that long, you tend to build up an impressive resume, and Luongo did just that. Did he do enough in his nearly two-decade career to be considered one of the best goalies ever? Let's explore the numbers and see if Luongo ranks near the top of the list.
He played for three teams in his career, suiting up for the Islanders in his rookie season before being traded to the Panthers. Luongo played five seasons in Florida before being traded to the Vancouver Canucks, where he played 7-1/2 seasons. He then went back to the Panthers in March 2014, and he finished his career with them.
Roberto Luongo's NHL stats and honors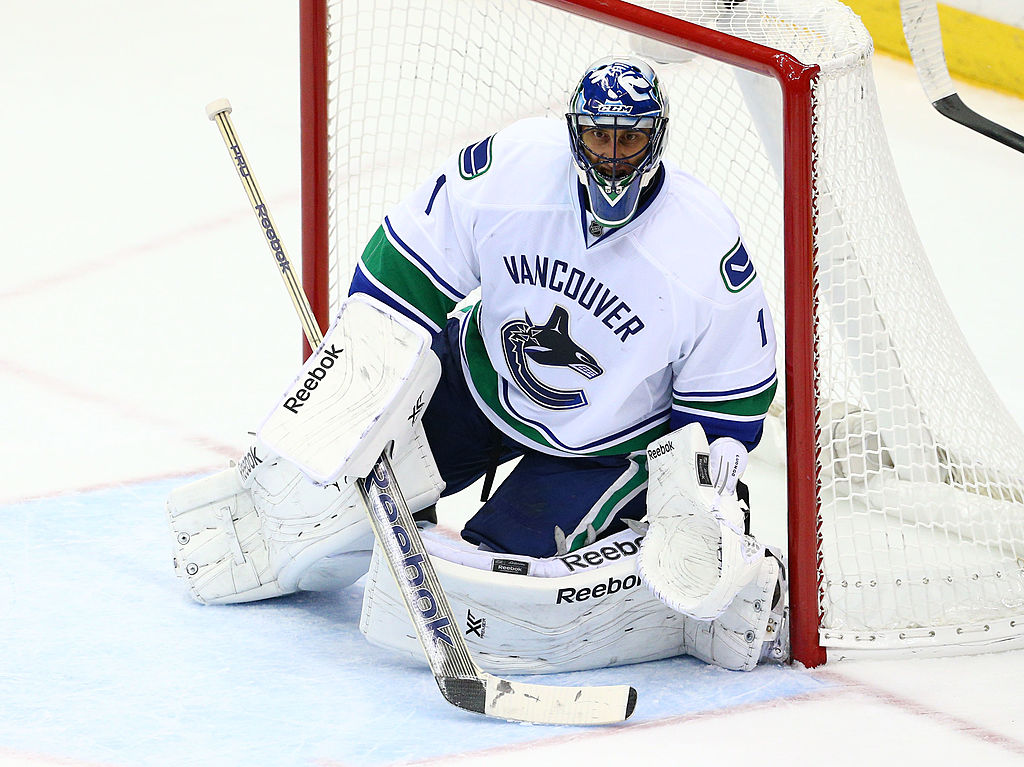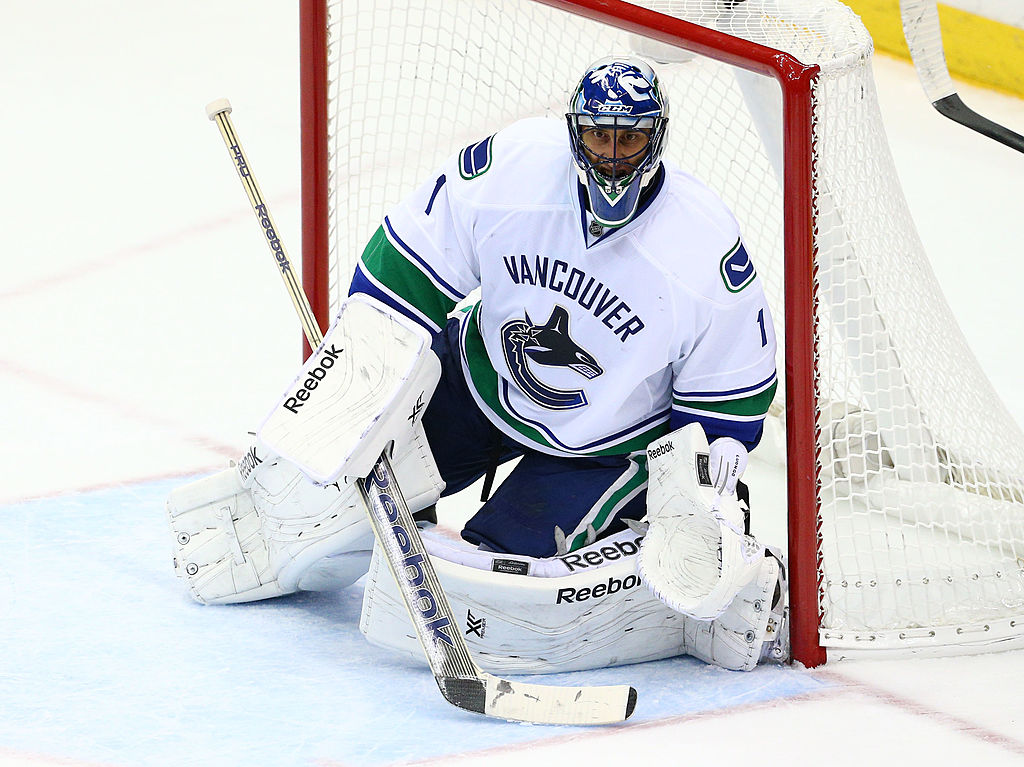 Luongo won 489 games in the NHL, which places him third all-time among goalies. Only Martin Brodeur and Patrick Roy, who are both in the Hockey Hall of Fame, have more wins. His 77 career shutouts place him the top 10 of NHL goalies, and he is third all-time in minutes played.

Luongo recorded more than 28,000 saves in his career, which puts him behind Brodeur for second on the all-time list. His .919 save percentage is good for 10th on the all-time list. Luongo was named to the All-Star Team five times, most recently in 2016. He was awarded the William M. Jennings Trophy — which is given to the goalie who allows the fewest goals (min. 25 games) — in the 2010-11 season.

Roberto Luongo also ranks top 50 in career minutes played among goaltenders (third), goals saved above average (seventh), and goals against average (42nd). From almost angle you look at it, Luongo is one of the best netminders to lace up the skates.

Luongo's success outside of the NHL
Outside of his NHL career, Luongo had some success in international competitions while representing Canada. While playing for his homeland, the Montreal native won two gold medals in World Championship competitions, two Olympic gold medals, and a 2004 World Cup title.

Struggles near the end of his career
Like with most athletes, the older Roberto Luongo got, his age started to take more of a toll on his body and his playing ability. He played in fewer than 45 games in five of his final eight seasons, and this past season Luongo appeared in 43 games. He went 18-16-5 on the season with a career-worst .889 save percentage — the only time in his 19 seasons in the league that his save percentage was under .900; his previous low was .904 in his rookie season.

Why is he retiring now?
In a nod to NBA star LeBron James, the 40-year-old Luongo tweeted that he's "decided to take my talents to a South Beach retirement home." In December, he said he planned to play out the remainder of his 12-year, $64 million contract, which would have meant he would remain on the ice for another three seasons. By almost any standard, Roberto Luongo was one of the best netminders in the league, and among the best of all time. The only thing that eluded him was a Stanley Cup win.

So why the change of heart and decision to retire now? Why not stick around and try to ride the bench to a championship?

Luongo, in a letter to his fans, wrote that he recently realized this was "the right time" for him to call it a career. He called it "one of the toughest decisions" he has ever faced, and he said that it took him "a long time" to make the decision.

After thinking about it for a couple of months, he "listened to my body" and made up his mind that the "commitment I required to prepare, to keep my body ready, has become overwhelming." Part of that may be related to hip surgery he underwent several years ago that still affected him this season. The future Hall of Famer went on to say that he "wasn't happy with [his] performance" this past season and he "wasn't excited" about playing for the first time in his career, leading him to the decision to hang up his skates for good.