NHL Old Men: 5 All-Time Best Players Over Age 40
The four players who were drafted ahead of Jaromir Jagr at the 1990 NHL Entry Draft have long since retired. The only player among that group who played a game in this decade was Owen Nolan, who played his final NHL game during the 2009-10 season. And the nearly 250 players who were drafted after Jagr are all out of the NHL as well. The last player remaining from that draft was Martin Brodeur, who hung up his skates on January 27, 2015. Yet Jagr is still out there on the ice, playing for the Florida Panthers.
Hockey, like most physical sports, is a young man's game. The 82-game seasons, playoffs, and international play can take a lot out of even the best athletes — and that's not even considering training camp and off-season conditioning. The list of NHL players to play at a more advanced age than Jagr is short. Only 10 players top him, and if Jagr plays again next season, which it sounds like he wants to do, he will pass half of those players, edging closer to the record held by Gordie Howe, whose last NHL game came after he was 52 years old.
Jagr's longevity in the game begs the question, who are the all-time best NHL players to hit the ice once they turned 40? For this list, we didn't look at players who played great but declined terribly after they reached 40; the players on this list performed well after hitting that milestone age.
Jaromir Jagr
The mullet may be long gone, but 43-year-old Jagr still has his goal-scoring touch. It may not be what it once was when he was racking up 40 to 50 goals per season, but it's still there as evidenced by the 24 he potted as a 42-year-old with the New Jersey Devils in 2013-14. Only one player hit the 20-goal mark at a more advanced age. That person was Gordie Howe.
While with the Devils, Jagr also became the oldest player to score a hat trick. He accomplished this feat at 42 years and 322 days. He is currently fourth on both the all-time points list (1,820), sixth on the all-time assists (1,090) list, and fifth on the all-time goals list (730). He sits at No. 10 on the all-time games played list with 1,571.
Jagr is under contract with the Florida Panthers for this season, but by the sound of things, he doesn't plan on this being his last NHL contract.
Gordie Howe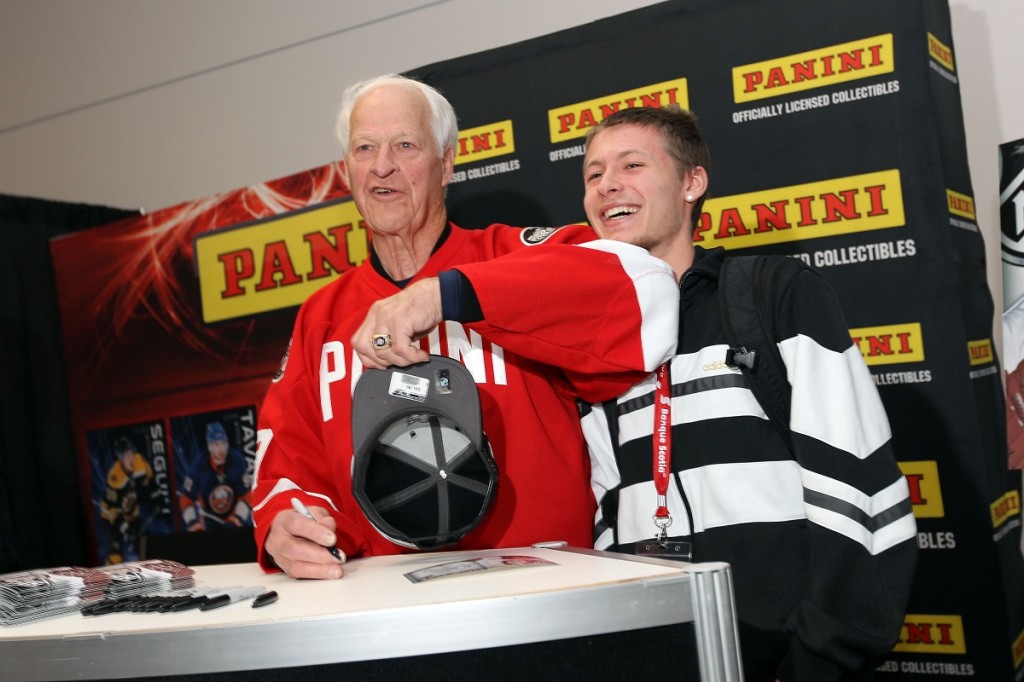 Gordie Howe played more than any other player in NHL history, logging a total of 1,767 games. Only two other players in league history broke the 1,700 game barrier, Mark Messier (1,756) and Ron Francis (1,731). Howe played until he was more than 52 years old, retiring as a member of the Hartford Whalers alongside his sons Mark and Marty.
By the time Howe walked away from the game, he had scored 801 goals and 1,049 assists for a total of 1,850 points. Howe's goal total puts him second to Wayne Gretzky, and his assist total ranks him ninth. Gretzky and Howe are the only two players in NHL history to score more than 800 career goals.
Howe is the only player to score more than 100 points in a season at the age of 40 or older; he scored 103 points (44G, 59A) during the 1968-69 season as a 40-year-old player on the Red Wings roster. It was Howe's only 100-point NHL season — and his NHL numbers don't include the six seasons he spent in the WHA, where he played 419 games and scored 508 points (174G, 334A).
Teemu Selanne
Teemu Selanne retired from the NHL at the age of 43. When he left the league, he had played 1,451 games while scoring 1,457 points (684G, 773A). But none of these totals rank Selanne in the top 10 all-time. As a 40-year-old, Selanne played in 73 games for the Anaheim Ducks, scoring 80 points (31G, 49A), putting him second in scoring for the team that season, behind Corey Perry, who had 98 points.
In Selanne's next season, as a 41-year-old, he led the Ducks in scoring with 66 points (26G, 40A). His 80 points as a 40-year-old are the third-most points a player of that age (or older) has scored in a season, with only Howe and Johnny Bucyk (83 points in 1975-76 with the Boston Bruins) scoring more.
Nicklas Lidstrom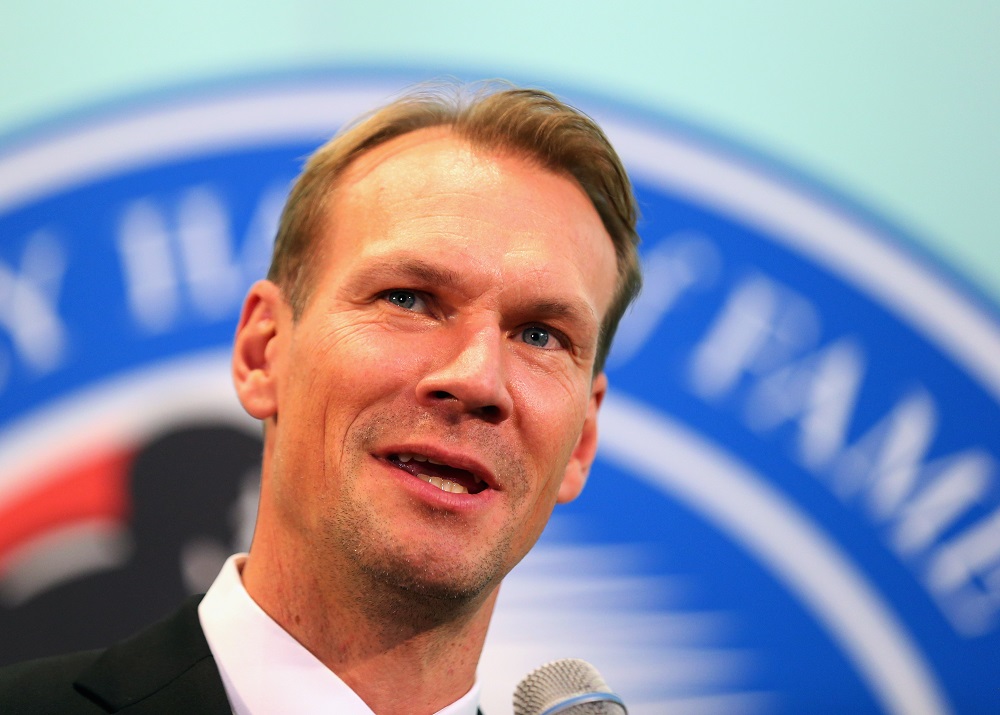 It's rare for an NHL player to spend their entire career with one franchise, but that's what Nicklas Lidstrom did as a member of the Detroit Red Wings. Although Howe played more games with the Red Wings than Lidstrom did, he moved on from the Wings before he retired. All told, Lidstrom played 1,564 games with Detroit, which gives him the record for most games spent exclusively with one team.
Lidstrom is recognized as one of the best defensemen in the history of the NHL. His seven Norris Trophies can attest to that fact. The most impressive of those Norris wins may be his last, in 2011, when he was 40 years old. When he won that Norris, he became the oldest winner, surpassing only himself. He had previously held the record when he won the Norris in 2008 at age 38. Lidstrom's games rank him fifth all-time among defensemen. His 1,142 points rank him sixth all-time among blueliners, while his goals (264) rank eighth and assists (878) rank sixth.
Mark Messier
The man known as "Moose" retired from the NHL at the age of 43. By the end of his career, Mark Messier had played in 1,756 games and scored 1,887 points (694G, 1193A). His games played rank him second only to Howe, and his point total is second to his old Edmonton Oilers teammate, Gretzky — not bad company. Messier's last few seasons were not his most productive, but he did finish in the top four in scoring for the Rangers in each of his last two seasons with the team.
Statistics courtesy of Hockey-Reference.com.