NHL: Playing Trade or Sign With the Top 5 Free Agents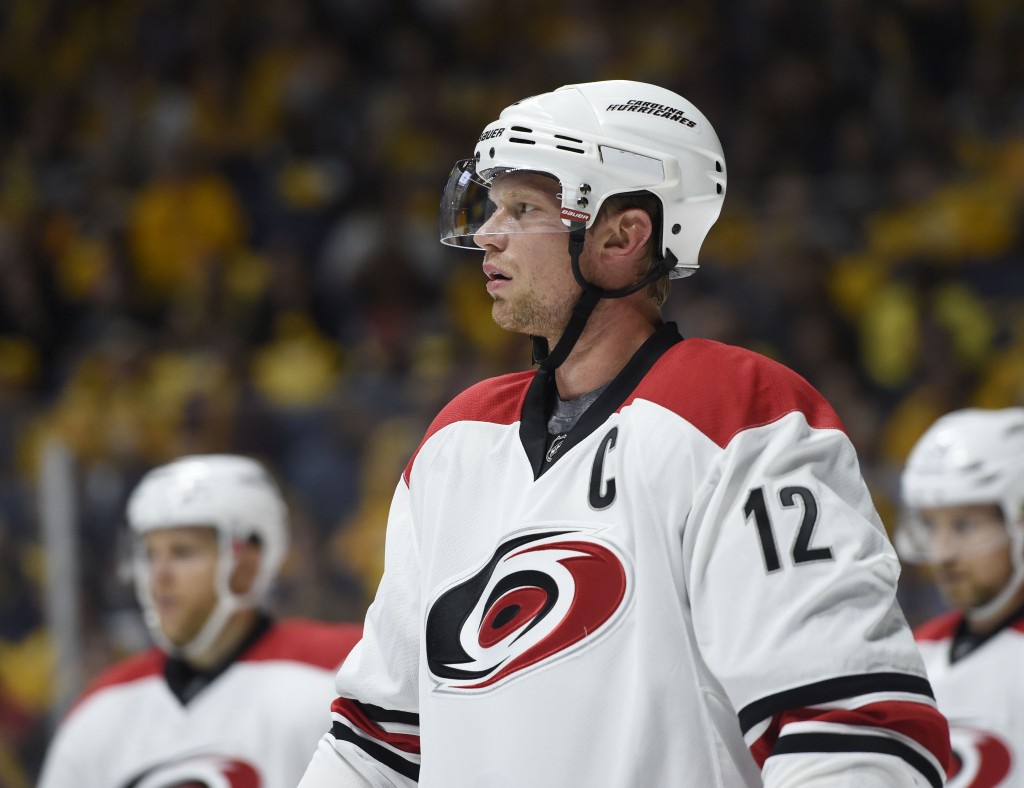 If you are an NHL player in the last year of your contract, you have a big red circle around February 29 and an alarm set on your phone for 3 p.m. EST on that day; the time that teams can make trades before the end of the 2015-16 NHL season. Trade deadline day is always stressful, and for players who do not have a contract for next season, that stress is exponentially higher. If a player has a high-dollar deal that's running out, their stress is off the charts.
For this story, we consider the five unrestricted free agents with the biggest expiring contracts, and decide if it's wise for their current teams to sign or trade them before the trade deadline expires. There's one caveat to this story: If a player has a no trade or no movement clause in their contract, we assume that they will waive the clause. It doesn't always happen, but for this exercise, we'll believe that everyone is playing nice heading into the deadline. So, who are the five highest-paid pending unrestricted free agents and what moves should their current teams make?
5. Patrik Elias, New Jersey Devils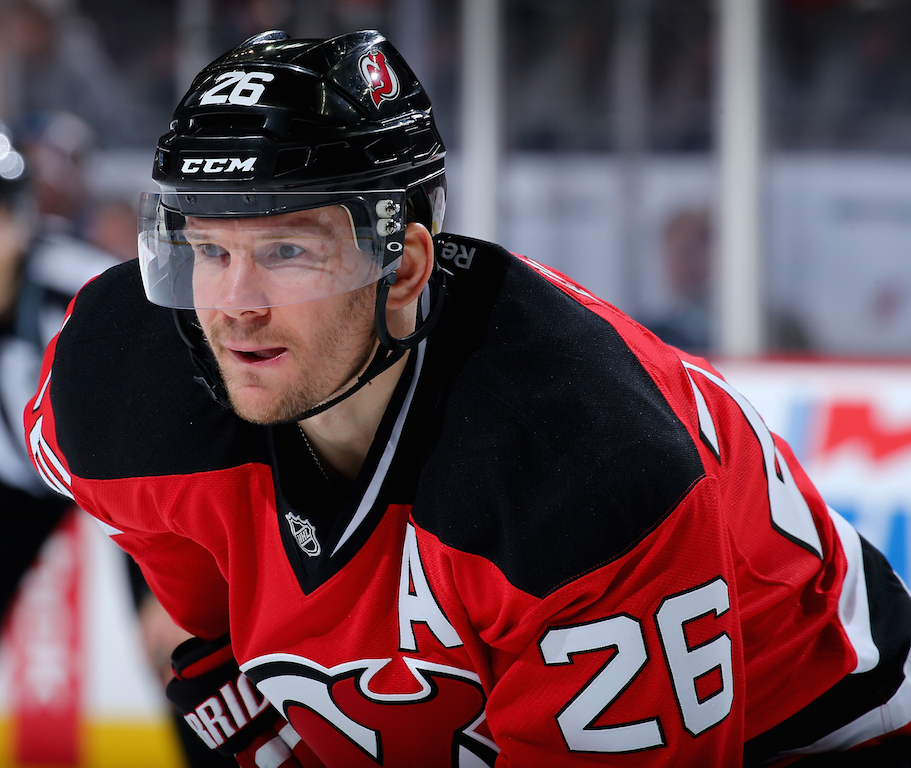 Patrik Elias is in the final year of a three-year deal worth $16.5 million and has played in just 13 games this season due to injury. Elias hopes to return this season for the playoff push, and if he can, it would be a huge boost for the Devils, who are three points out of the final wild-card spot in the Eastern Conference. With his injury, we do not expect Elias to move at the trade deadline. In fact, we expect that the team and Elias would want to make a deal that will keep him in a Devils' sweater until he decides it's time to retire.
Verdict: Sign
4. Cam Ward, Carolina Hurricanes
Cam Ward is the Carolina Hurricanes' 31-year-old goaltender, who is in the final year of a six-year, $37.8 million deal. Ward has struggled to stay healthy and is currently nursing a leg injury. The Hurricanes would be well-served to move Ward now and take what they can get for him. A perfect trade partner would be the Montreal Canadiens, who are in need of a steady backup for their currently injured starter, Carey Price. If Montreal had a reliable backup this season, they might still be in the playoff hunt. It's probably difficult to part with a player who has been with the team since being drafted in 2002, but in the business of hockey, trading Ward makes sense.
Verdict: Trade
3. Brian Campbell, Florida Panthers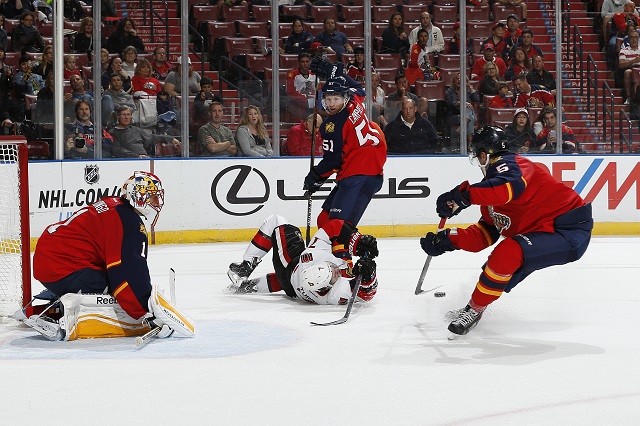 Brian Campbell is finishing up an eight-year deal that paid him $57,143,000. He originally signed with the Chicago Blackhawks, who traded Campbell to the Florida Panthers three years into that deal. Campbell is 36 years old at this point and a key player on the Florida blueline. With the team atop the Atlantic Division, it's unlikely the Panthers would move Campbell. Sure, his offensive numbers have dipped over the past few years, but he's a steady veteran on a team that needs that type of presence on the blueline. We suspect the team to make every effort to sign Campbell at a reduced rate.
Verdict: Sign
2. Steven Stamkos, Tampa Bay Lightning
This one is a no-brainer — if the Tampa Bay Lightning can find the money and terms to make Steven Stamkos happy. He is only 26 years old and one of the best snipers in the NHL. Yes, Stamkos fell off this year a bit, with only 46 points, but it seems like mostly an aberration. In three of his first four NHL seasons, Stamkos broke the 90-point barrier and scored more than 50 goals in two seasons.
Any team in the NHL would be happy to have Stamkos in their lineup, and as he heads into free agency, it sounds like he wants a contract in the Patrick Kane range (eight years and $84 million). That's a steep price to pay, but it's worth it when you look at the age and talent of the player who demands it.
Verdict: Sign.
1. Eric Staal, Carolina Hurricanes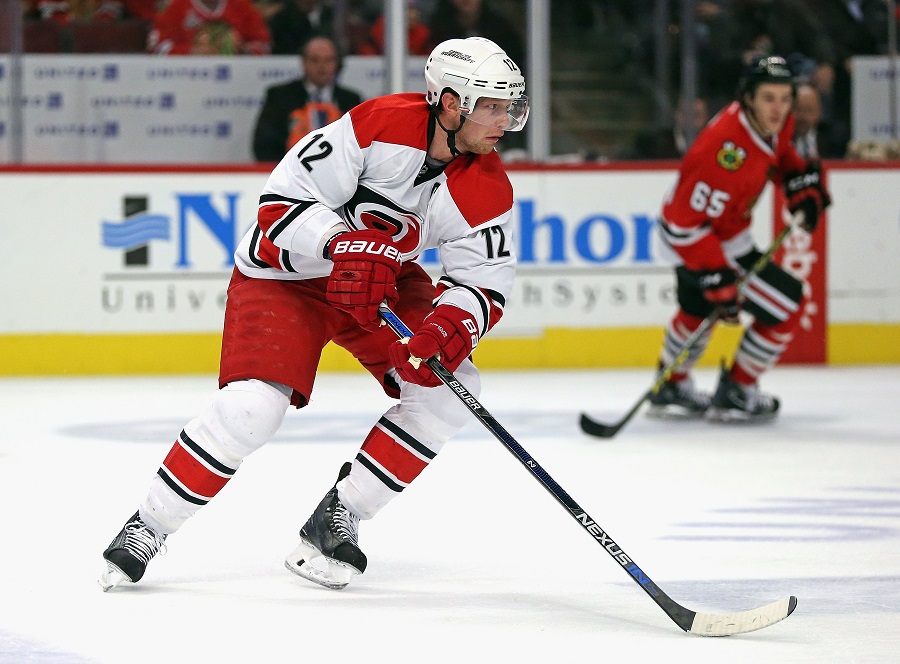 Eric Staal is in the final year of a seven-year, $57,750,000 deal, and there is no way he will make either his cap hit of $8.25 million or his salary of $9.5 million this year in a new deal. The one good thing about Staal is that he is still just 31 years old, which makes him attractive as trade bait. Staal has all the leadership credentials a suitor could ask for.
He is the captain of the team and has won the Stanley Cup, Olympic gold medal, and World Championship. Also, even though his scoring has dipped in the past few years, he will still score 20 goals and 60 points for a few years to come. With the Hurricanes out of the playoff hunt, the team would be wise to move Staal at the deadline and get some young prospects who can help the team rebuild.
Verdict: Trade
Statistics courtesy of Hockey-Reference.com and Spotrac.com.