NHL Records: Patrick Kane and 6 Historical Single-Season Streaks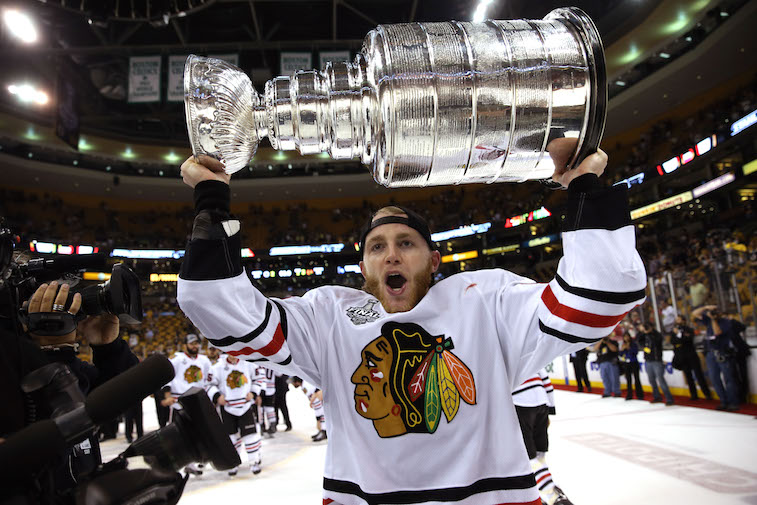 Well, it's over. It lasted quite a while, but like all good things, it had to come to an end. On December 15, in front of more than 21,000 fans at the United Center in Chicago, it finally ended. "It," of course, is the 26-game points streak that Patrick Kane of the Chicago Blackhawks began back on October 17. The streak gave Kane not only the Chicago Blackhawks' record for points scored in consecutive games, but also the same record among all American-born NHL players.
The Blackhawks record was previously held by NHL Hall of Famer Bobby Hull, who had a 21-game point streak in 1971-72. The record for an American-born player had been held by Eddie Olczyk and Phil Kessel, who both scored in 18 consecutive games. Olczyk did so with the 1989-90 Toronto Maple Leafs and Kessel with the 2008-09 Boston Bruins. Kane's streak fell well short of the NHL record, but it's still a feat worth noting in an era when scoring is down.
The streak began when Kane scored a goal against the Columbus Blue Jackets in a game the Blackhawks won 4-1. The streak ended with the Colorado Avalanche shutting out the Blackhawks by a score of 3-0. Kane currently sits atop the NHL in points (46) and assists (27), and he is second in goals (19). He is also well on his way to crushing his career high in points (88, with 30G, 58A, during the 2009-10 season). Kane's accomplishment got us thinking, what are some of the other single-season NHL records? Here are six of the most notable ones.
1. Most consecutive shutouts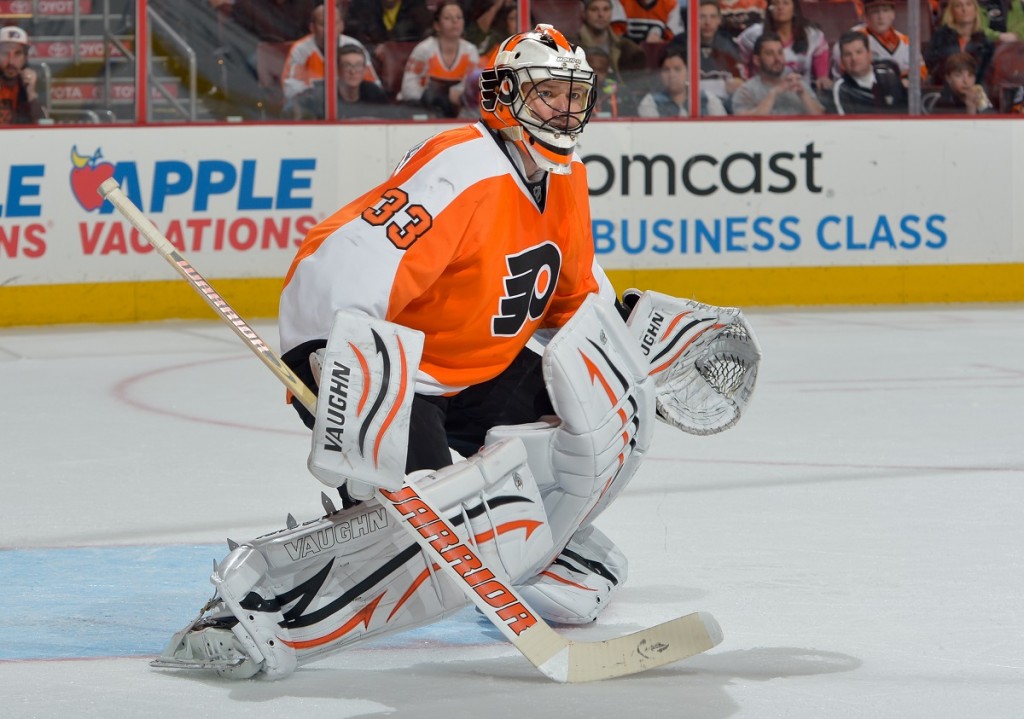 There are really two answers to this one. The first is Alec Connell, who ran up 461 minutes and 29 seconds of shutout time over eight games during the 1927-28 season. Connell accomplished this feat in an era before the forward pass was allowed over the entirety of the playing surface.
Brian Boucher holds the modern record. During the 2003-04 season, Boucher had a streak of 332 minutes and one second without allowing a goal. Boucher, who was usually the backup in Phoenix that season, began his streak with a 4-0 shutout of the Los Angeles Kings on December 31, 2003. His streak ended when a shot by Randy Robitaille snuck by Boucher 6:16 into a game against the Atlanta Thrashers on January 12, 2004.
We should note that Robitaille was credited with the goal because he was the last Atlanta player to touch the puck; the goal actually went in off the chest of Boucher's teammate, defenseman, David Tanabe.
2. Consecutive games with a point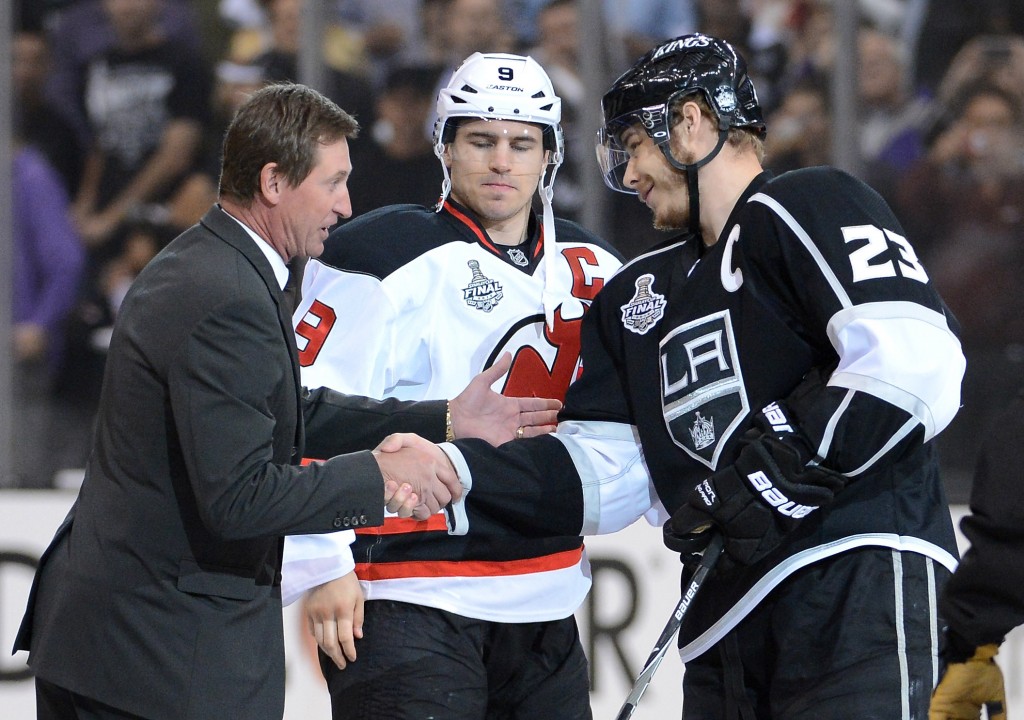 How far did Kane fall short of the NHL record for consecutive games with a point? Pretty far. That record, like many other NHL records, is held by Wayne Gretzky. As a member of the Edmonton Oilers, Gretzky scored at least one point in 51 consecutive games during the 1983-84 season. Mario Lemieux holds the second-longest streak, scoring in 46 straight games as a member of the 1989-90 Pittsburgh Penguins.
3. Longest single-season, undefeated streak by a goalie
As a member of the Boston Bruins during the 1971-72 season, Gerry Cheevers went 32 games without a loss. This was accomplished during an era before regular season overtime, so Cheevers did experience some ties in there (eight to be exact). Cheevers won 24 games during that streak and finished the season with 27 wins. His partner in net that season was Eddie Johnston, who won 27 games too. Cheevers finished the season with a record of 27-5-8.
4. Longest consecutive point-scoring streak by a defenseman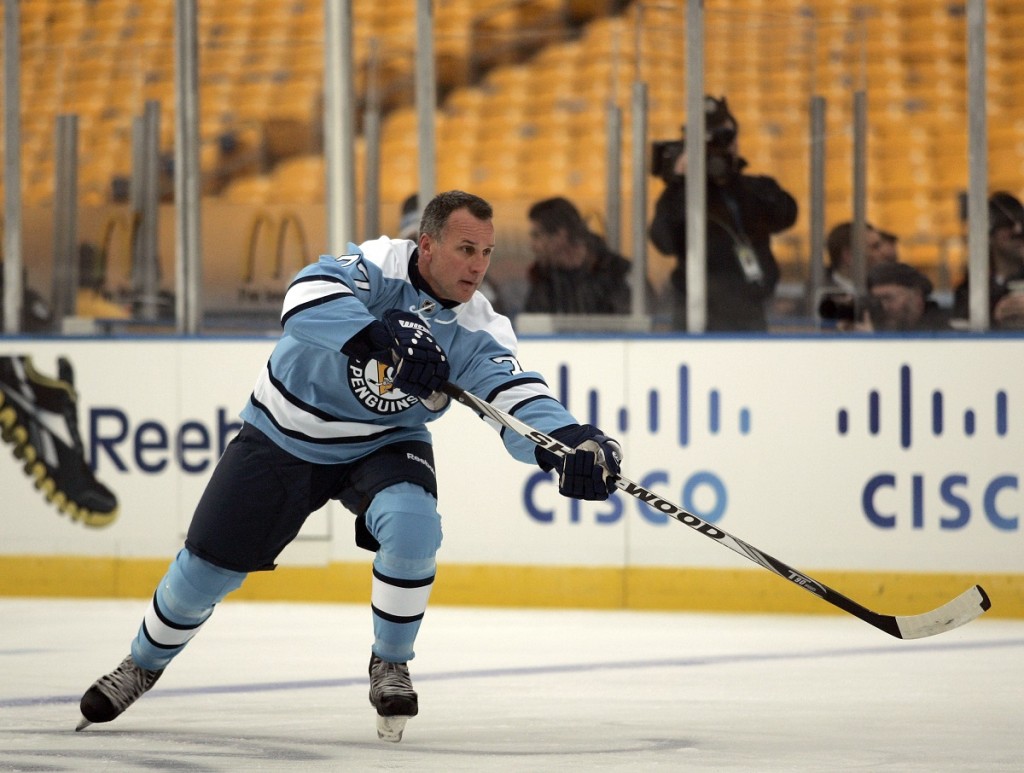 Paul Coffey is the second leading scorer among defensemen in NHL history. Over the course of his career, he scored 1,531 (396G, 1,135A) points in 1,409 career games. During his career, Coffey experienced several seasons where he scored more than 100 points. One of those seasons was the 1985-86 season when he had a career-high 138 points (48G, 90A) with the Edmonton Oilers.
That season was the same season that Coffey scored at least one point in 28 consecutive games. During the streak, Coffey had 55 points (16G, 39A) The man who has the second-longest point-scoring streak by a defensemen is the man who scored the most overall points from the blue line, Ray Bourque. Bourque scored in 19 straight games as a member of the 1987-88 Boston Bruins.
5. Longest consecutive goal-scoring streak
You would think that Gretzky would hold this record, but he does not. The longest consecutive goal-scoring streak belongs to Punch Broadbent of the 1921-22 Ottawa Senators. Broadbent scored 25 goals during his 16-game streak. In the modern NHL, the record is held by Charlie Simmer of the 1979-80 Los Angeles Kings. Simmer scored at least one goal in 13 straight games that season, lighting the lamp 17 times during his run.
6. Longest consecutive assist-scoring streak
Now this one is held by "The Great One," but oddly it is not the season when he scored at least one point in 51 straight games. No, Gretzky had at least one assist in 23 straight games during the 1990-91 season, when he was playing for the Los Angeles Kings. Over the course of the streak, Gretzky had a total of 48 assists. The man who has the second-longest streak is Adam Oates of the 1992-93 Boston Bruins. Oates had an assist in 18 straight games.
Statistics courtesy of Hockey-Reference.com.