NHL: The 4 Worst Contracts in the League
It's always a roll of the dice when an NHL general manager decides to push a contract across his desk for a player to sign. Neither side really knows if it's going to work out or not, and if a GM offers too many "friendly" contracts and fails to grab a Stanley Cup or two while doing so, well, that's a sure recipe for unemployment. It's never easy trying to figure out the actual worth of a professional athlete. Will the GM end up paying a player more than what they are worth based on past performance? Will the GM underpay the player and end up with a dissatisfied player?
But it's not just money, no; the general manager also has to consider the term of the deal. He may hit the nail on the head when it comes to a dollar amount, but if that contract ends up being for too many years, that's money thrown away on an aging player. Some GMs are excellent at finding that sweet spot where term and dollar figure meet, or maybe they're just extremely lucky. Whatever the case, what follows are four players whose general managers really got things wrong at signing time.
1. Dustin Brown, Los Angeles Kings
In July 2013 the Los Angeles Kings locked up their captain, Dustin Brown, signing the then-28-year-old right wing to an eight-year contract extension worth $47 million. The deal will keep Brown on the Kings until the 2021-22 season. When the deal was signed, Brown was a player averaging well over 50 points a season.
Since signing the deal, Brown has put together two consecutive 27-point seasons. Through 39 games this year, Brown has scored 14 points, putting him on pace for another season where he will struggle to break the 30-point mark. Brown is currently ninth in scoring on the Kings, not good for a player who is pulling the second-highest salary on the team. Brown's numbers are also not impressive when you consider that between 2007-08 and 2011-12 he scored more than 20 goals a season.
2. David Clarkson, Columbus Blue Jackets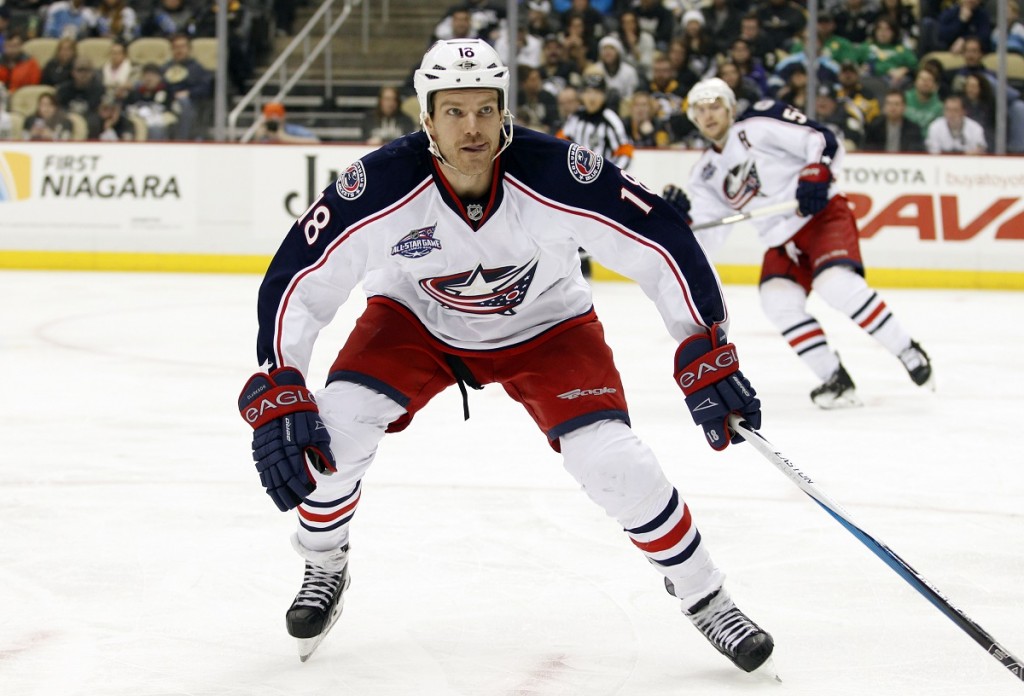 David Clarkson cashed in as a free agent in July 2013, signing a deal with the Toronto Maple Leafs worth $36.75 million over seven years. In hindsight, the deal looks like it was made thinking Clarkson's 30-goal season in 2011-12 was a sign of things to come for the right wing. It wasn't. In his first season with the Leafs, Clarkson scored 11 points (5G, 6A). In his second season, he scored 15 points (10G, 5A). He didn't finish that second season in Toronto; the team shipped him to Columbus in exchange for Nathan Horton.
At this point, David Clarkson is the fourth-highest paid player on the Columbus Blue Jackets, pulling in a salary of $5.5 million for the 2015-16 season. Next year his deal will pay him $7 million, which will put him second in team salary, trailing only goaltender Sergei Bobrovsky. Clarkson has been injury-plagued this season, playing in only 18 games. In those 18 games, Clarkson has scored one goal and one assist.
3. Andrew MacDonald, Philadelphia Flyers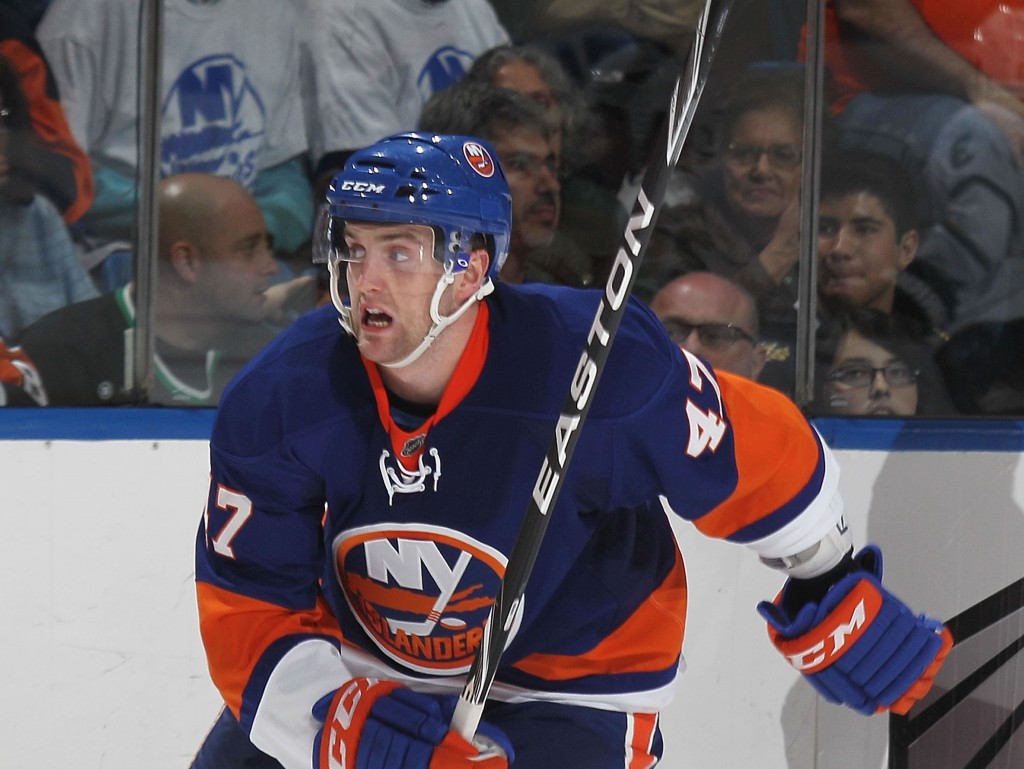 Andrew MacDonald came to the Philadelphia Flyers in a trade with the New York Islanders during the 2013-14 season. MacDonald was in the final year of a four-year deal with the Islanders at the time. In exchange for MacDonald, the Islanders received Matt Mangene and draft picks. When it came time to sign MacDonald, the Flyers gave him a six-year deal worth $30 million. His salary with the Islanders had been $434,359 in his final year of his deal with that team.
In 58 games last season, MacDonald scored 12 points (2G, 10A) for the Flyers. MacDonald played one game for the team this season before he was placed on waivers. Not surprisingly, the defenseman went unclaimed, and he is currently playing in the AHL for the Lehigh Valley Phantoms.
4. Dave Bolland, Florida Panthers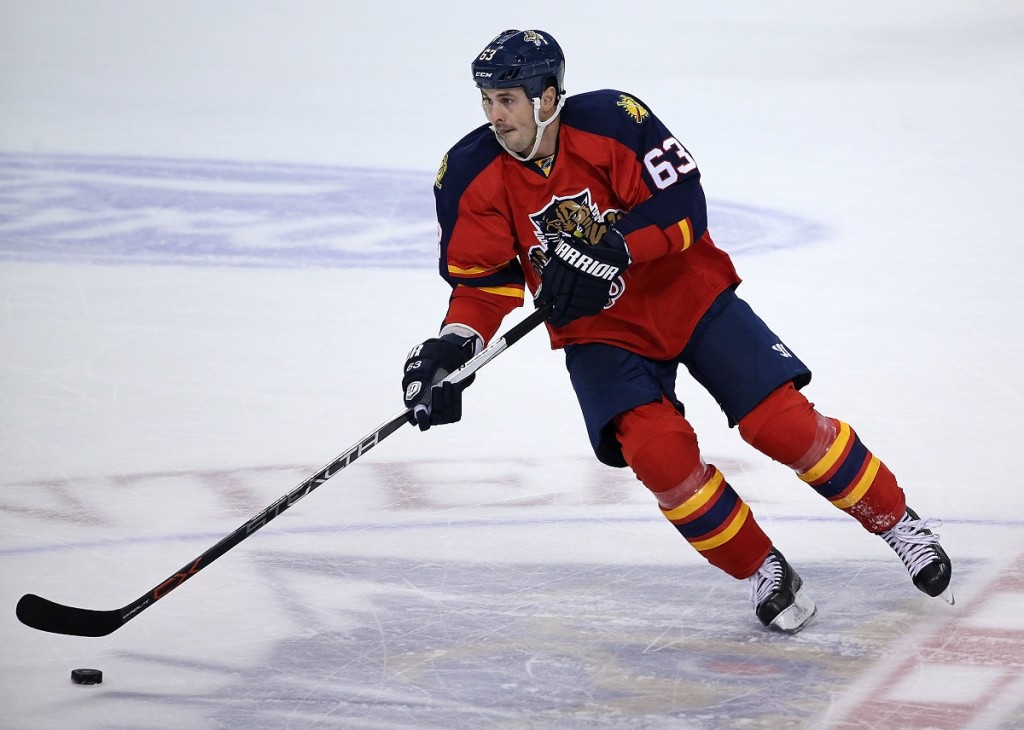 Dave Bolland scored the game-winning goal in the 2013 Stanley Cup final, giving the Chicago Blackhawks their second Cup in two years. Shortly after scoring that goal, Bolland was traded by the Blackhawks to the Toronto Maple Leafs for draft picks. The Leafs then traded the center to the Florida Panthers, who later signed Bolland to a five-year free agent deal worth $27.5 million, making him the highest-paid forward on the team.
Bolland has never played a full season in the NHL, often suffering injuries. His first season with the Panthers was no different; he played 53 games with the club, scoring 23 points (6G, 17A). Bolland has not played well this season with the Panthers, scoring five points (1G, 4A) in 25 games with the team. Recently, Bolland was sent to the AHL for a conditioning stint.
Contract information courtesy of spotrac.com.