NHL: The 5 Best Free Agent Signings of 2015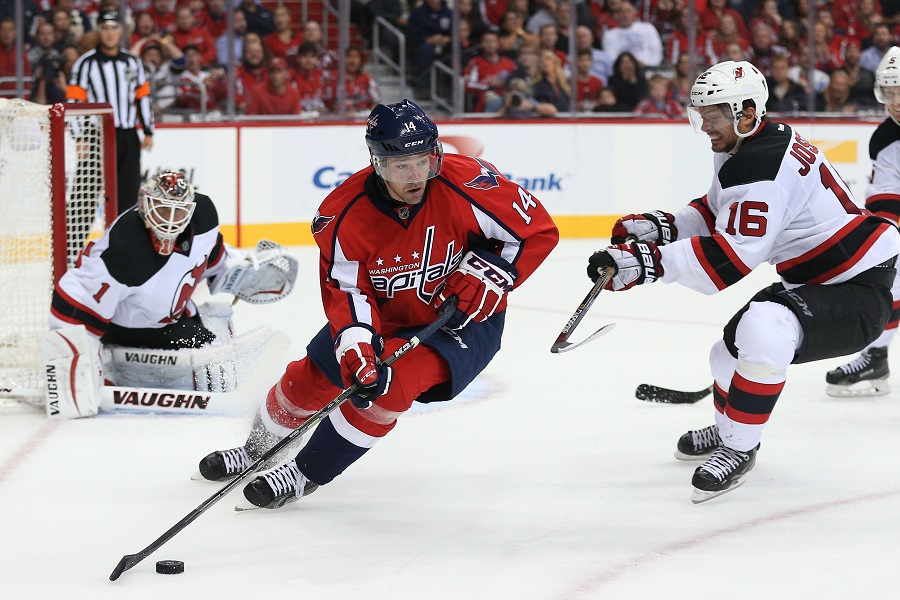 Free agency is something a lot of players look forward to. They get to put themselves out there and let the open market determine what they are worth. But sometimes things go a little haywire. For example, when the Philadelphia Flyers gave restricted free agent Shea Weber an offer sheet for a $110 million, 14-year deal — an offer sheet that Weber's team, the Nashville Predators, matched. With term limits built into the collective bargaining agreement, contracts of that length are a thing of the past. Things have also calmed down a bit in regards to salary.
Sure, there are players who will still command huge numbers (imagine what pending free agent Steven Stamkos will fetch if he hits the open market), but for the most part, the salary cap has reigned in spending on free agents. Last year, the highest-paid unrestricted free agent was Andrej Sekera, who received a six-year deal worth $33 million from the Edmonton Oilers. The highest-paid restricted free agent, Vladimir Tarasenko, re-signed with the Blues to an eight-year deal (the max term allowed these days) worth $60 million.
For purposes of this story, we only look at those players who hit the open market at the end of the 2015 season, the unrestricted free agents, and determine which teams got the best bang for their buck when they signed those players. Spoiler alert: Sekera, who has 16 points and a minus-13 ranking with Edmonton, is not on this list.
5. Matt Beleskey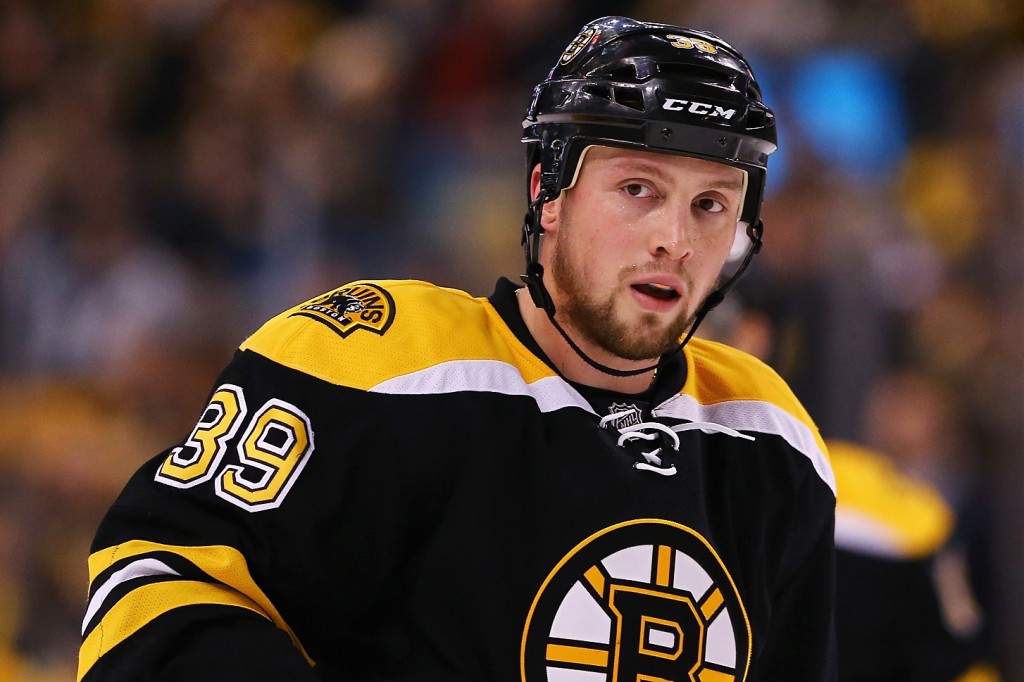 When the free agent season opened last summer, the Boston Bruins wasted no time in signing Matt Beleskey to a five-year deal worth $19 million. He was coming off a career-best season with the Anaheim Ducks, scoring 32 points (22G, 10A), and the Bruins hoped he could provide some relief after they traded Milan Lucic to the Los Angeles Kings. Well, things worked out pretty well for the Bruins. With 43 games played in Boston, Beleskey has scored 22 points (8G, 14A) in 43 games, putting him on pace to better his totals from last season. He's also playing sound defensive hockey with a plus-10 ranking.
4. Michal Neuvirth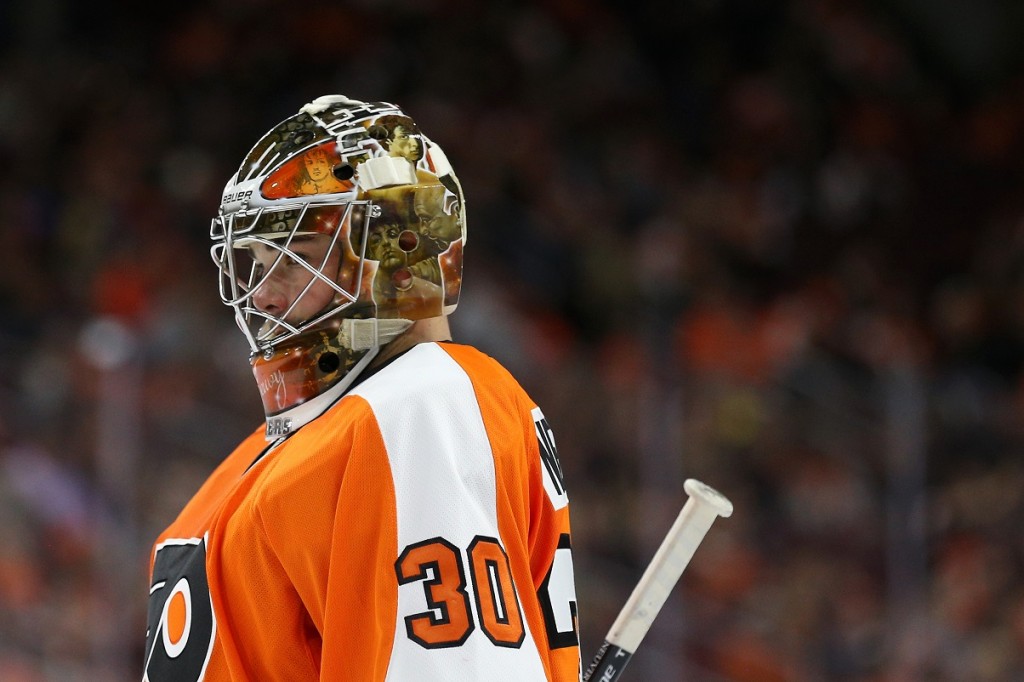 If you think Flyers goaltending, you usually think drama, but this year has been different, and some of the credit goes to Michal Neuvirth. On July 1, the first day of free agency, the Flyers signed him to a two-year deal worth $3.25 million to back up Steve Mason. As far as backups go, Neuvirth has been pretty active this season, playing in 19 games with the Flyers and posting a 2.05 goals against average as well as a save percentage of .936. At this point, those numbers rank him among the league's best netminders. His GAA is seventh-best while his save percentage is tops in the NHL.
3. Thomas Greiss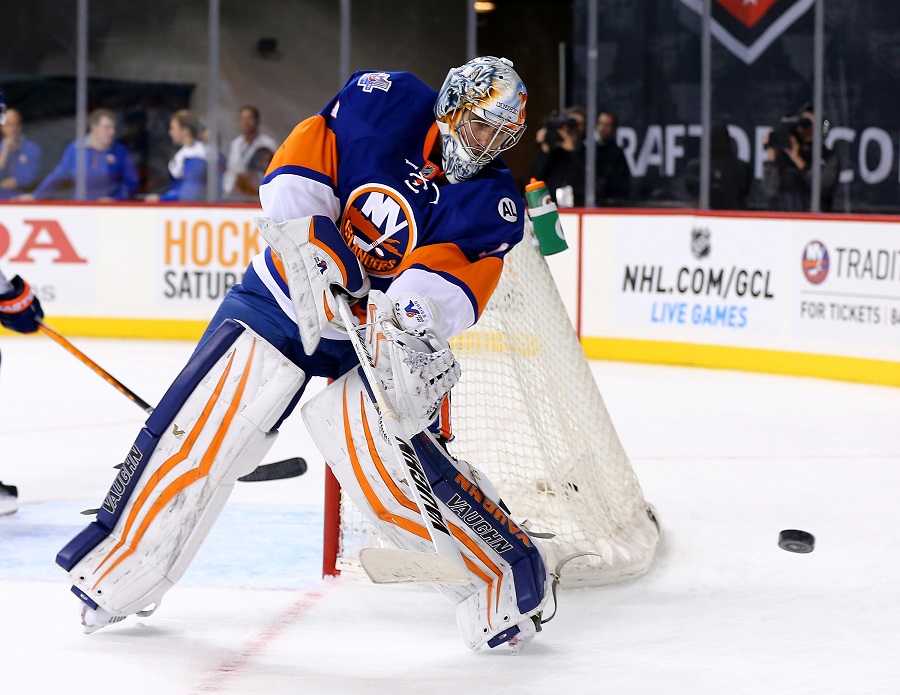 Like the Flyers, the New York Islanders needed a backup goaltender when free agency opened. They fulfilled that need early, signing Thomas Greiss to a two-year deal worth $3 million on the day free agency opened. Greiss is playing well and often this season. He's already participated in 21 games, putting him on pace to best his career high of 25 games played with the Phoenix Coyotes in 2014. In addition to being on pace for a career year in games played in a season, he's trending toward a career-best save percentage, posting a .927 so far this year, with a respectable 2.32 goals against average.
2. Justin Williams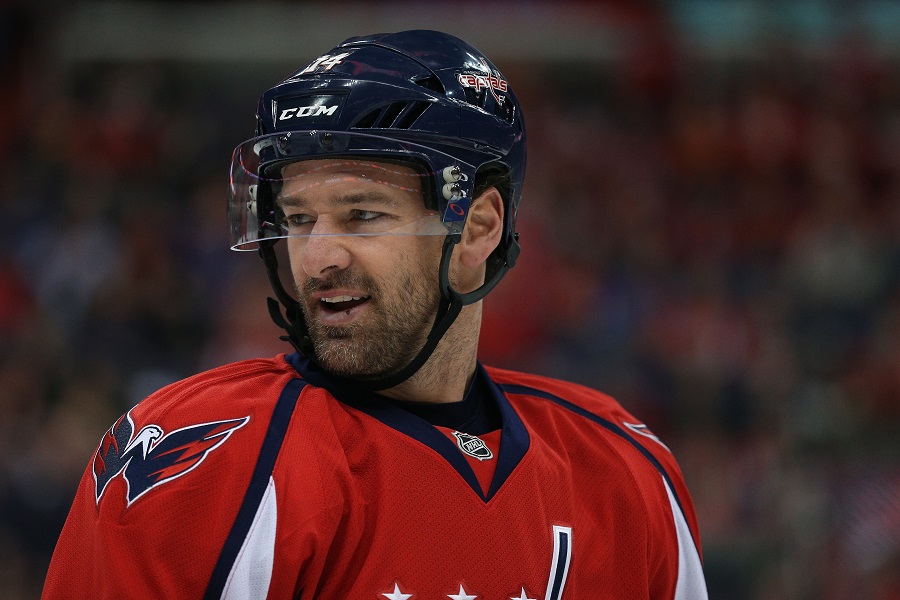 Justin Williams won the 2014 Conn Smythe Trophy while playing for the Stanley Cup-winning Los Angeles Kings. However, this didn't prevent LA from letting Williams leave as a free agent just one year later. The Washington Capitals scooped Williams up on the first day of free agency this past summer and signed him to a two-year deal worth $6.5 million, a relative steal for a player who not only has a Conn Smythe to his name but three Stanley Cups.
Oh, and his nickname just happens to be "Mr. Game 7," due to the fact that he has seven playoff wins on his record, three more than the Capitals have since the team was founded in 1974. This season, the 34-year-old has played in 46 games and scored 33 points (16G, 17A), putting him on pace to rival his best seasons with the Kings and Carolina Hurricanes.
1. Mike Babcock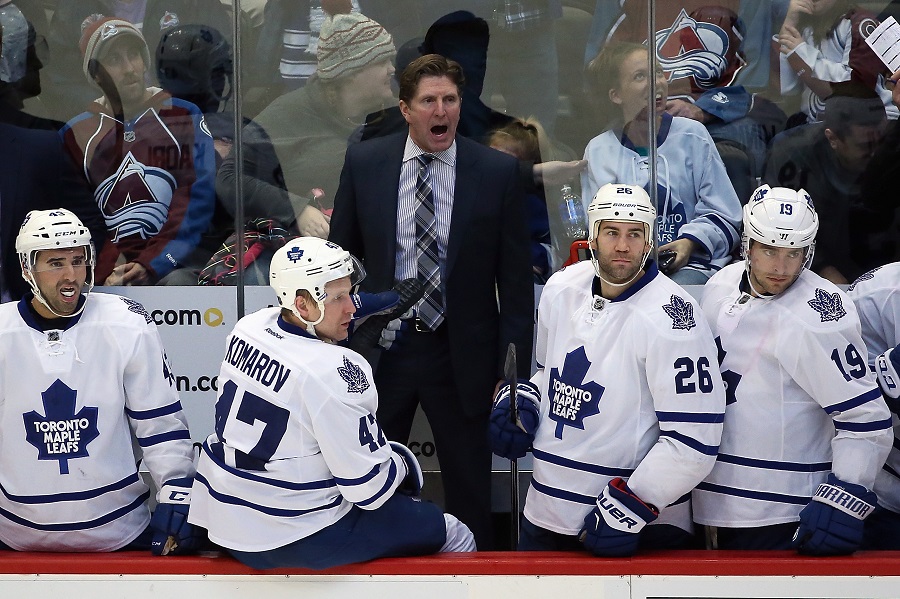 The best free-agent signing this past offseason was not a player, and it was not the cheapest. It happened in May when the Toronto Maple Leafs signed Mike Babcock to coach the team. The eight-year deal is reportedly worth $50 million. Why was this a great signing? Well, simply put, Babcock is a winner. Before signing with the Leafs, Babcock coached the Anaheim Ducks and Detroit Red Wings. His record over the 12 seasons he spent in those two locations was 527-285-19-119, giving him a points percentage of .627, good for ninth all-time in the NHL.
As for his playoff coaching record, Babcock won one Stanley Cup with the Red Wings and only missed the playoffs once in his time in Anaheim and Detroit. He is also the only coach to win an Olympic gold, a World Championship, and a Stanley Cup. The cost may have been high for the Leafs, but Babcock has a fan base that has not won the Stanley Cup since 1967, and they believe he will be the coach who will return them to past glories.
Statistics courtesy of Hockey-Reference.com.