NHL: The 5 Top-Selling Player Jerseys in 2015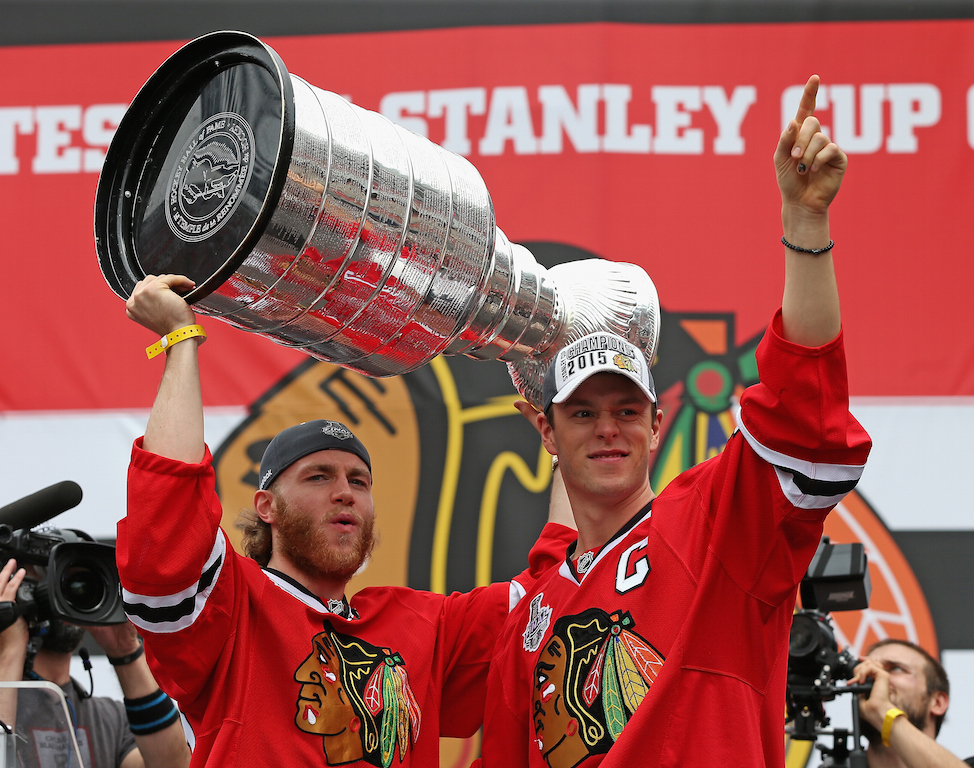 You may say you're a fan of the NHL, but are you the kind of enthusiast who puts your money where your mouth is? If you have to think about it, then you're probably not one of those people who shows their love of the game in the only way that we can actually measure: through jersey sales. There's nothing wrong with not throwing down the cash to buy an NHL player jersey. We don't blame you. Those things are expensive.
Yet, that doesn't mean there aren't plenty of people who feel differently. Thanks to a recently released list from the NHL, which outlines the top-selling jerseys from its online store for 2015, we do know which hockey players received the most love. You shouldn't be surprised by the players who found themselves in the top five. However, we can't say the same about the order. Take a look and see for yourselves.
5. Sidney Crosby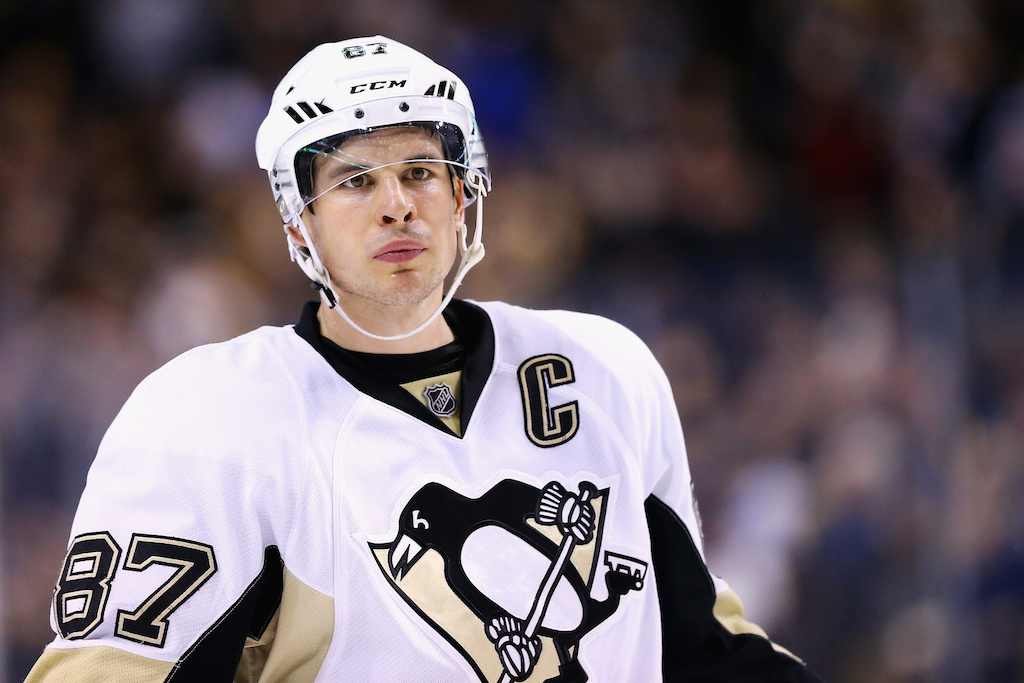 Sidney Crosby's slow start (by his standards) to the 2015-16 season — 31 points in 39 games — may have kept him off the 2016 All-Star Game roster, but it certainly didn't affect his popularity among the NHL faithful. According to the numbers, Sid the Kid's No. 87 Penguins jersey was the fifth highest-selling sweater in all of 2015. Even when Pittsburgh's captain isn't scoring, he's scoring (in jersey sales).
4. Alex Ovechkin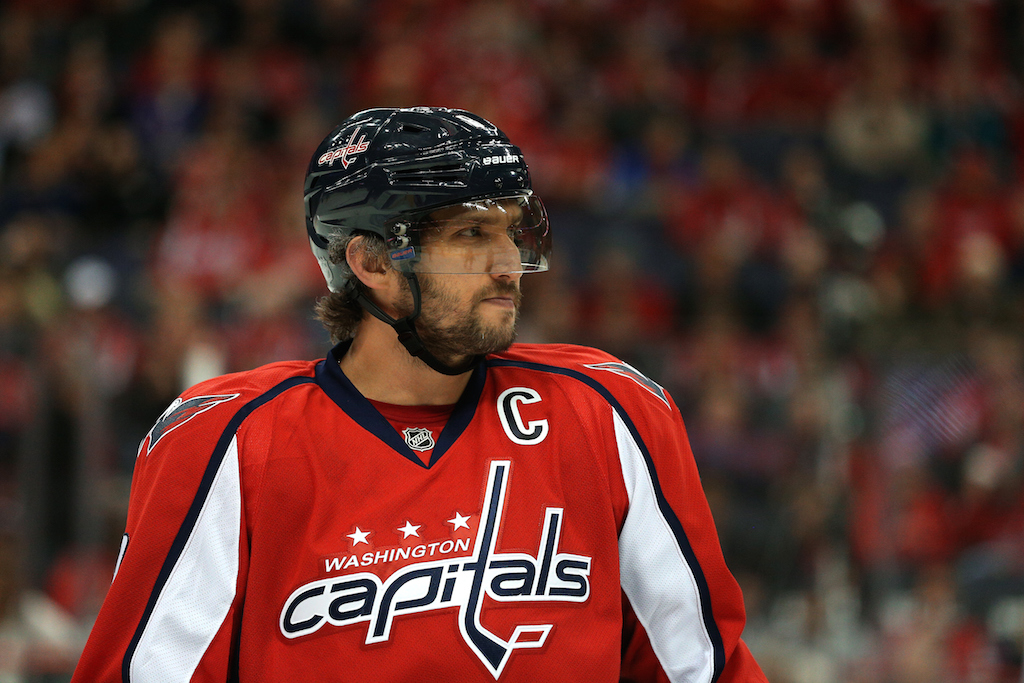 If you're a hockey fan who loves the players who score, then we wouldn't be surprised if you had an Alex Ovechkin jersey hanging in your closest. In the 2014-15 season, the Washington Capitals captain finished the year as the NHL leader in goals, for the fifth time in his career, with 53. Through his first 39 games this year, Ovechkin has already netted 22 scores, good for the fifth-most goals in the league this season. As long as he keeps doing what he's doing, we have a feeling folks will continue to rock the No. 8 Washington Capitals jersey.
3. Henrik Lundqvist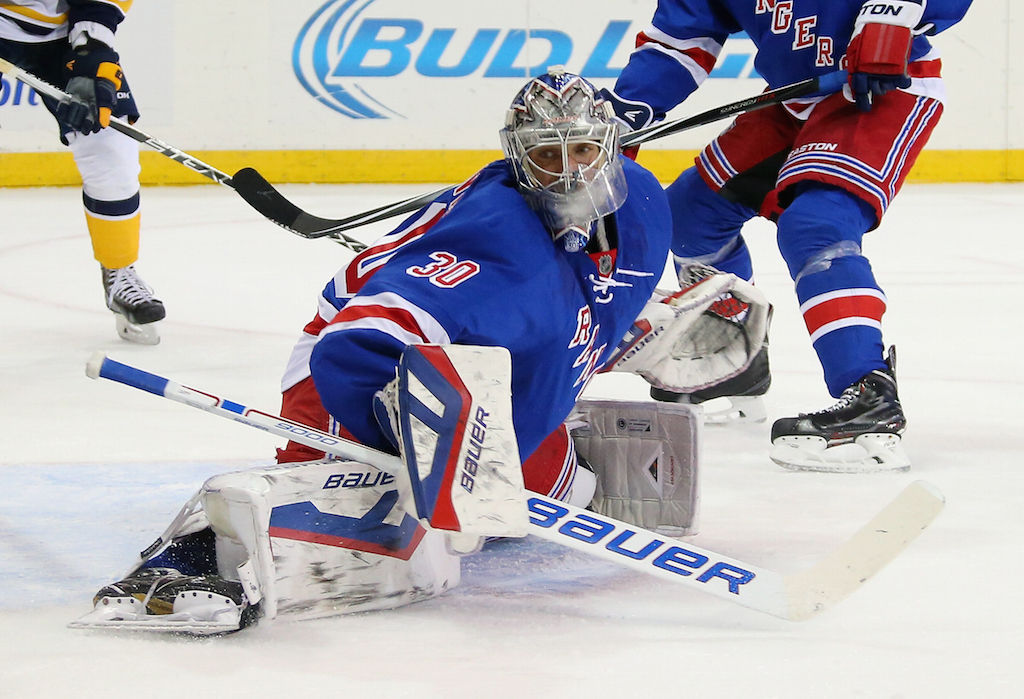 We're sure it's not easy being the starting goalie for the New York Rangers. Yet, with the way he handles things between the pipes, Henrik Lundqvist seems anything but fazed. As far as talented NHL netminders are concerned, very few are on the same level as No. 30 in the red, white, and blue. Also, it's important to note that none of them can touch him in the style department. We guess that's why they call him "King Henrik."
2. Patrick Kane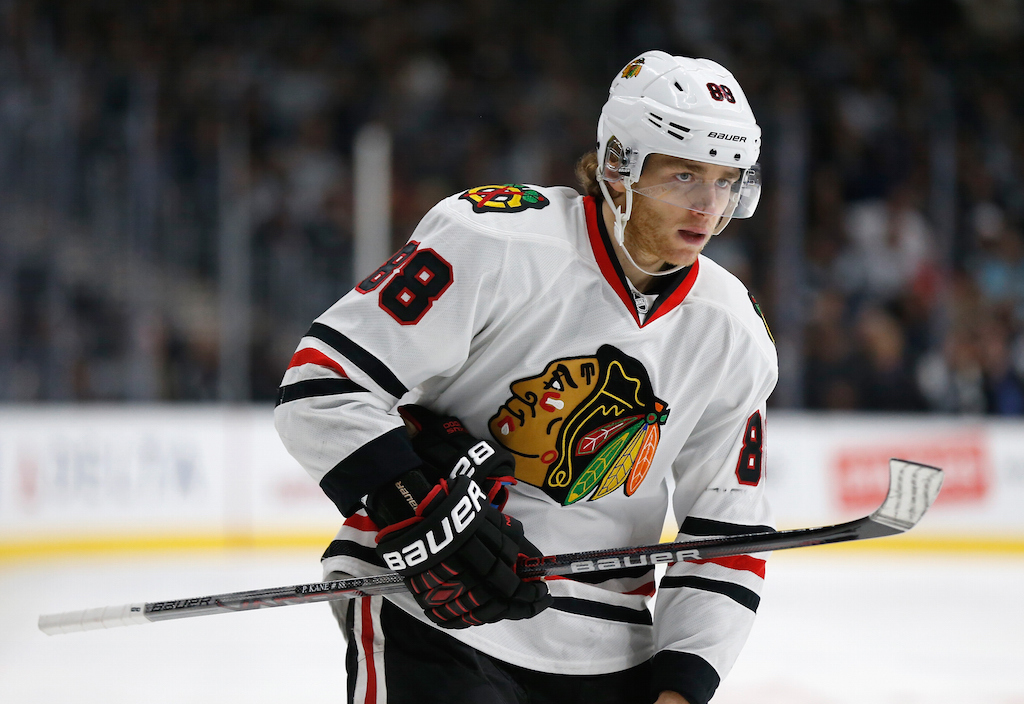 Patrick Kane's No. 88 jersey came in at No. 2 on the NHL's top-selling sweaters in 2015. And while we could see him being disappointed with that result, he appears poised for bigger and better things. At this moment, Kane is fourth in the league in goals (23) and first in both assists (37) and total points (60). He is the odds-on favorite to capture this year's Hart Trophy, and we have a hard time picturing him slowing down anytime soon.
1. Jonathan Toews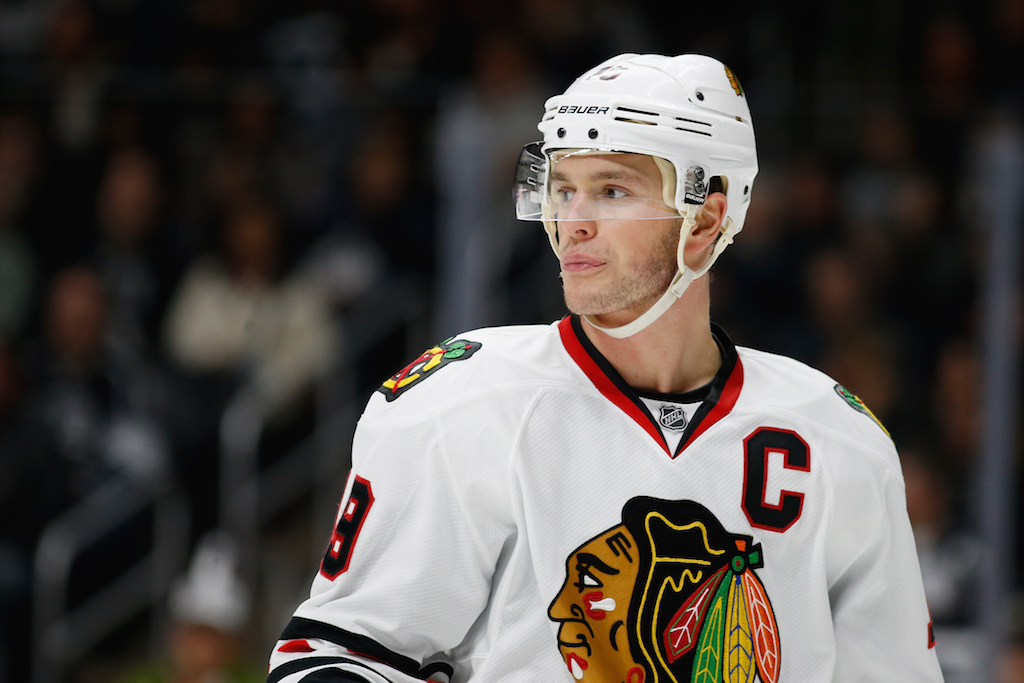 For the first time in his career, Jonathan Toews topped the list of highest-selling player jerseys in the NHL. The Chicago Blackhawks captain may not put up the same kind of flashy numbers that his fellow teammate on this list does, but he is everything you could possibly want in a franchise leader. Toews is bright, skilled, team-oriented, and tends to deliver in the clutch. Clearly, the people agree. And by people, we mean all those individuals who shelled out the dough for his No. 19 sweater in 2015.
Jersey information courtesy of Shop.NHL.com. 
Statistics courtesy of Hockey-Reference.com and ESPN.go.com.