Nicholas Latifi Doesn't Deserve the Abuse He's Getting from Formula 1 Fans After His Crash Fueled Max Verstappen's Win
A memorable Formula 1 championship drama between Max Verstappen and Lewis Hamilton played out at the front of the pack during the Abu Dhabi Grand Prix on Dec. 12. In a battle over last place, however, Williams driver Nicholas Latifi continued racing.
Attempting to pass Haas driver Mick Schumacher for 15th place, Latifi lost control of his machine at Yas Marina and crashed. It signaled a pause in the tense action at the front. The interruption helped Verstappen regain favorable track position to pull off a stunning last-lap pass of the then four-time defending champion.
Since the accident, Latifi has been the target of vicious social media attacks, including a death threat.
Nicholas Latifi writes: 'Using social media as a channel to attack somebody with messages of hate, abuse and threats of violence is shocking – and something I am calling out'
Latifi addressed the subject head-on Dec. 21. He lashed out against the digital abuse he and his family had suffered for over a week.
In a strongly-worded statement, Latifi wrote: "I've been trying to figure out the best way to go about handling this," he wrote. "Do I ignore it and carry on? Or do I address it and tackle the bigger issue that is sadly a reality when you use social media?  
"Using social media as a channel to attack somebody with messages of hate, abuse, and threats of violence is shocking – and something I am calling out." 
Good for him. 
Latifi, whether in last place or first, did what his Williams teammates expected him to do, climb out of last place. To that group, he admitted to issuing a blanket apology for the DNF, but to anyone else, no apology is necessary. He raced within the rules. 
Latifi looking to bring people together on Formula 1 platform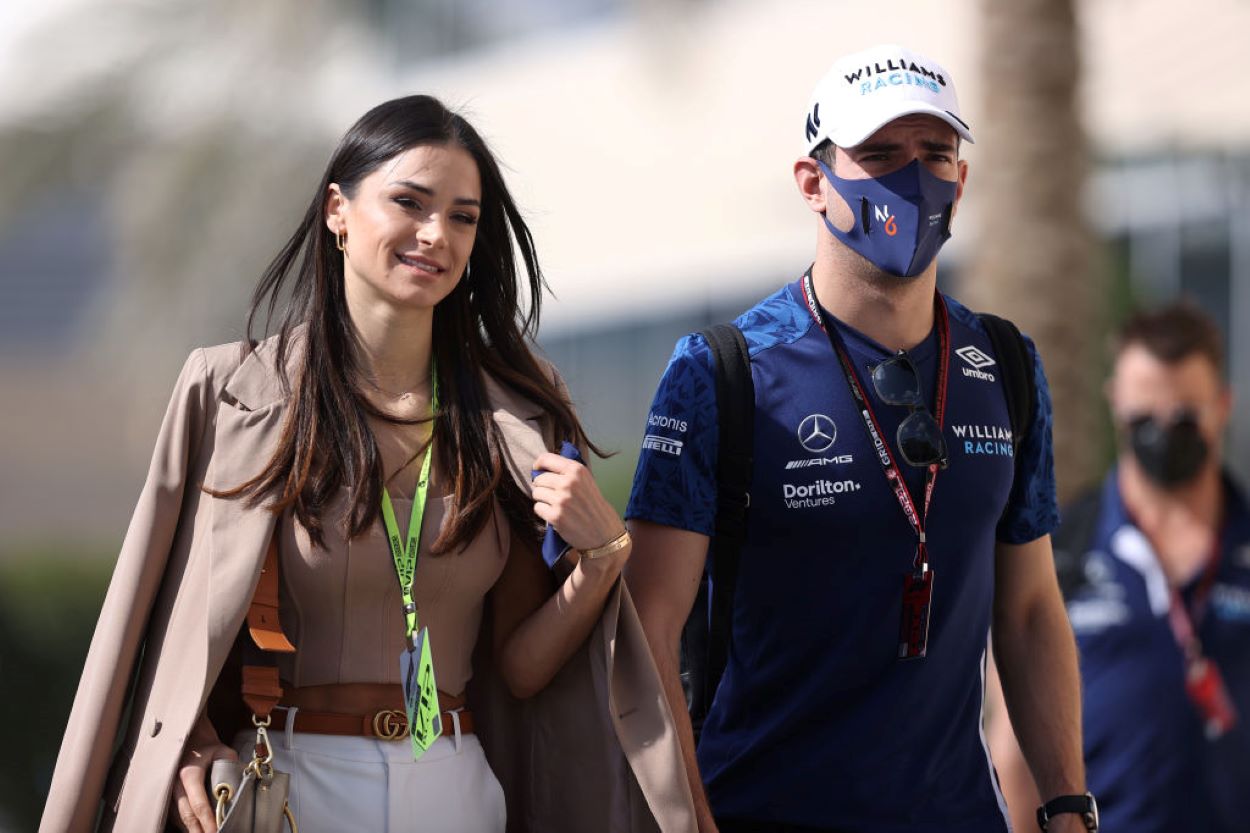 Latifi condoned the behavior of those who carry poor sportsmanship to social media.
He wrote: "Sport is by its very nature competitive – but it should bring people together, not drive them apart. If sharing my thoughts, and highlighting the need for action, helps just one person, then it was worth it.
"As we look forward to the New Year, I truly hope my experiences after the Abu Dhabi Grand Prix help reinforce that message, and my New Year's resolution is to look at ways I can support that process. Just be kind, everyone!"
Latifi completed his second season with Williams in 2021 but registered only seven points. He has 39 career F1 starts.
All the "hate, abuse, and threats of violence" targeting Latifi on various social media platforms have not shocked him. Maybe that's the point of his statement. Online bullying is "not really a surprise to me as it's the stark reality of the world we live in," he wrote.
Latifi receives support from F1 friends and rivals
Latifi has received support from garages across the F1 circuit. His own team re-tweeted his personal statement and stated: "… We as a team wholeheartedly agree with."
Other messages have come in backing Latifi.
From former Williams teammate George Russell: "Huge respect to you for speaking up. There's no place for this kind of hatred in our world."
From Mercedes: "Stay strong. We stand with you in the fight against online hate and abuse."
Not to be left behind, Red Bull Racing posted its sentiment: "We stand with you, Nicholas. There is simply no place for this hatred, and we utterly condemn it."
Now, how can we stop it?