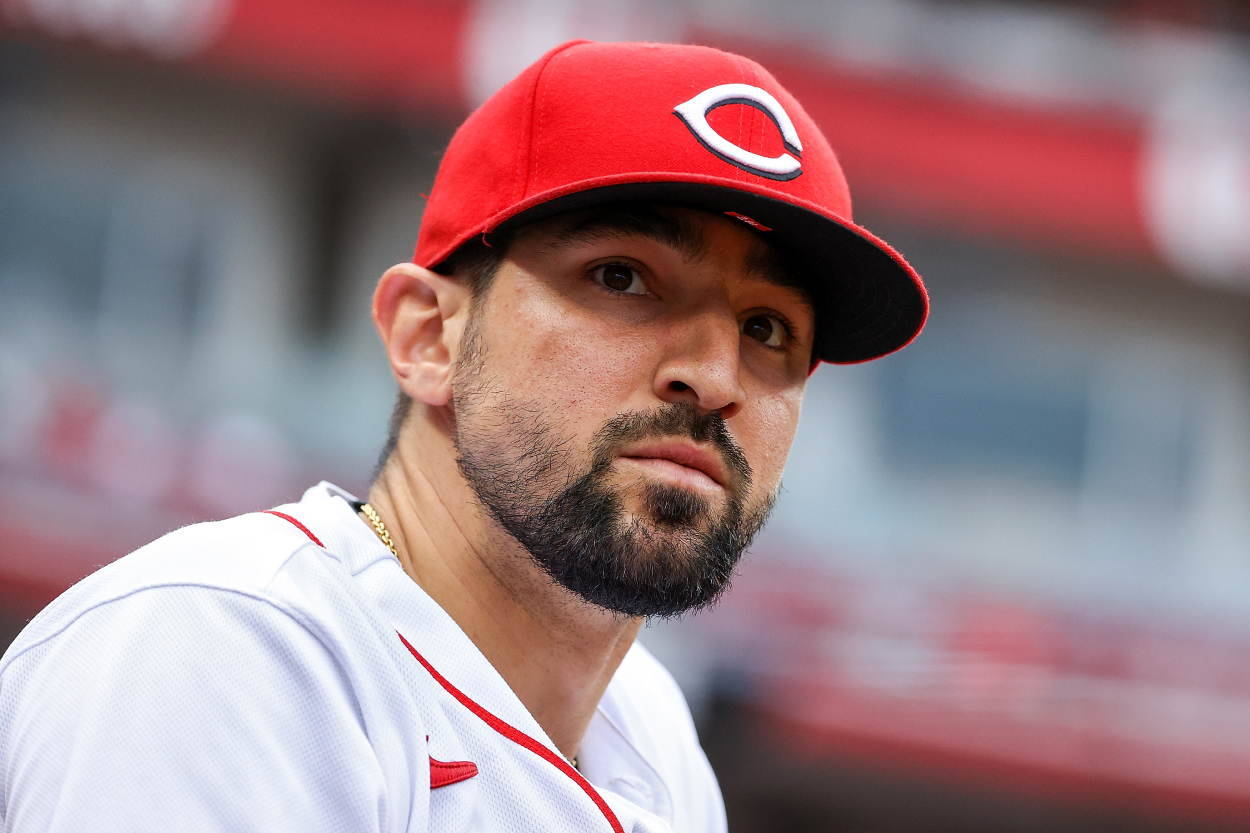 Nick Castellanos Subtly Eviscerates Reds Owner Bob Castellini Without Even Saying His Name
The Cincinnati Reds foolishly let All-Star slugger Nick Castellanos sign with the Philadelphia Phillies, and Castellanos just seemingly blasted Reds owner Bob Castellini without even saying his name.
Nick Castellanos only spent two seasons with the Cincinnati Reds (really only one-and-a-half considering how short the 2020 campaign was due to COVID-19). But he quickly became a fan favorite and someone the team's supporters wanted to see in the Queen City for a long time.
However, after half-heartedly trying to win for just two seasons, Reds ownership chose to sell its stars away. The front office traded Jesse Winker, Eugenio Suarez, and Sonny Gray, and it let Castellanos walk in free agency.
The team proved why it has been one of the MLB's perennial losers for more than two decades, and it angered its fans in the process.
So, in light of Castellanos recently switching teams and joining the Philadelphia Phillies on a five-year deal, he subtly put Reds owner Bob Castellini on blast.
The Reds foolishly let Nick Castellanos walk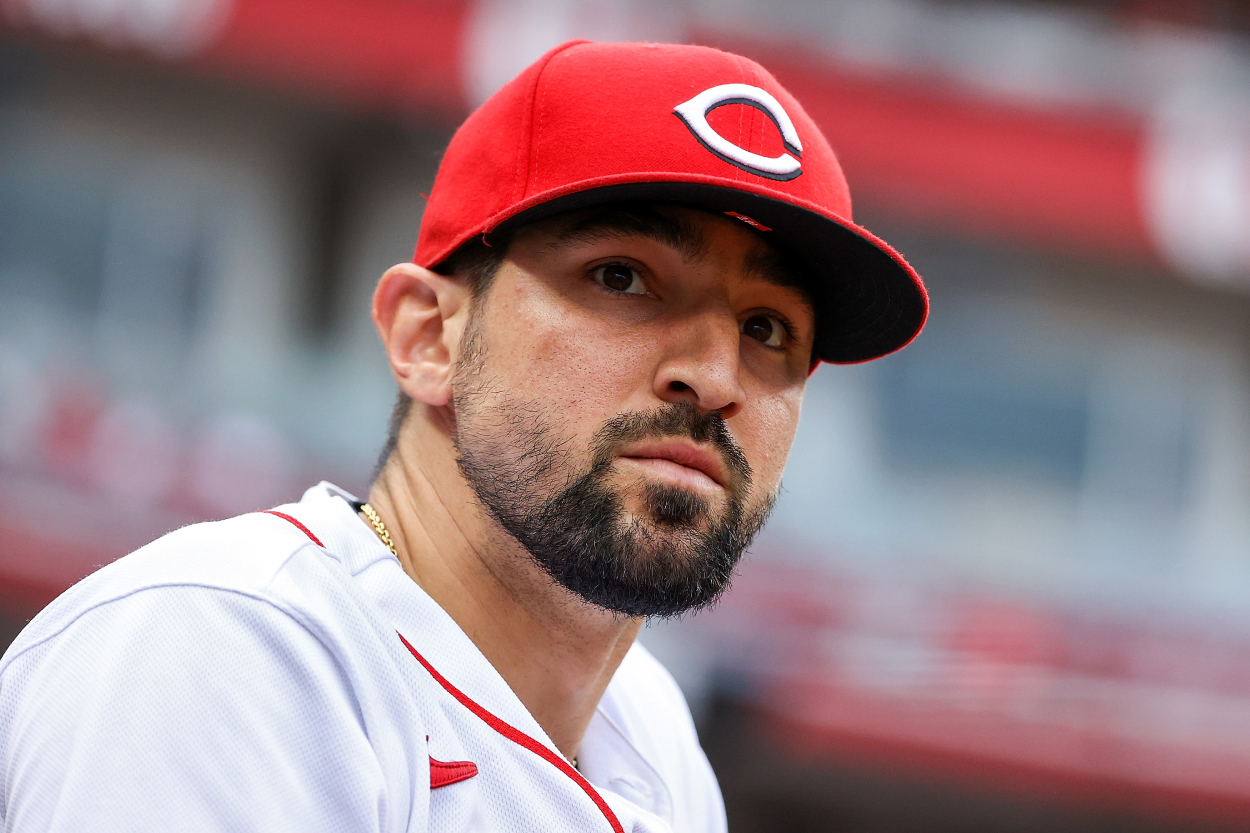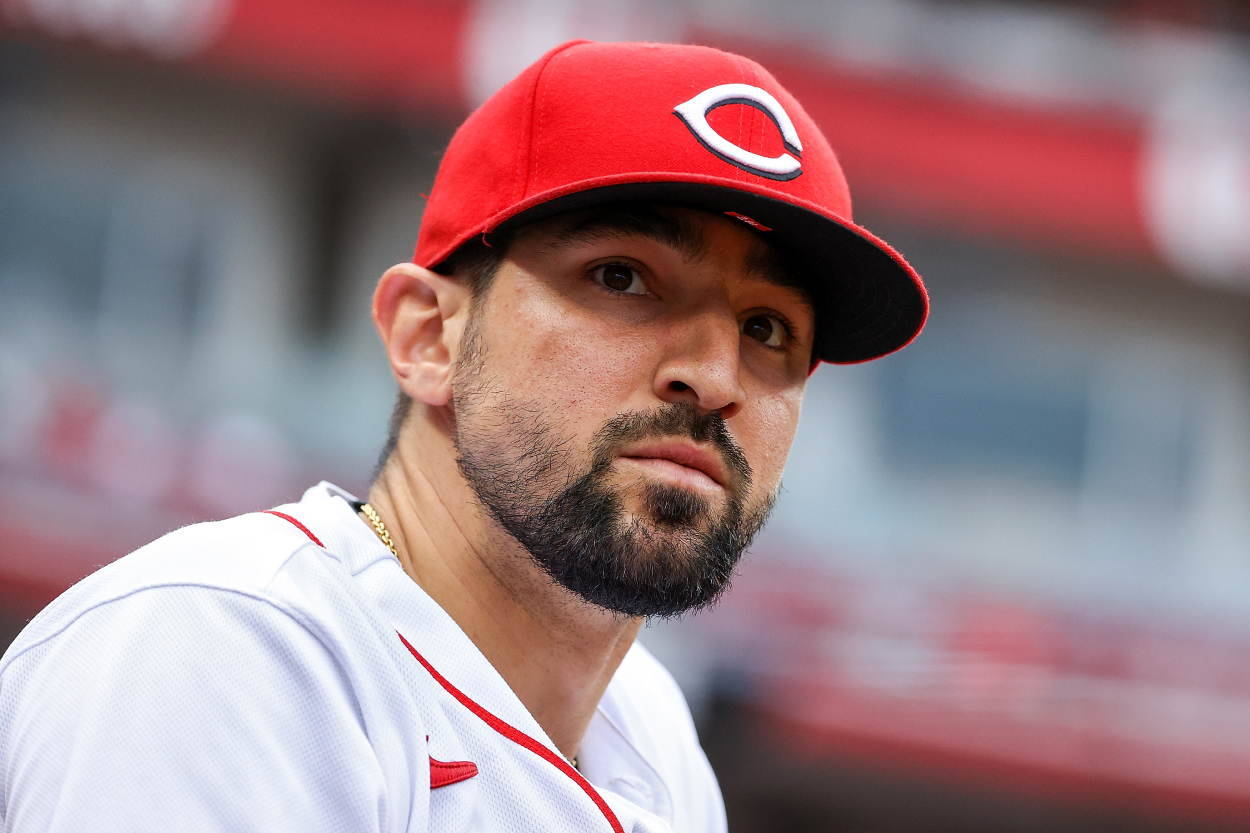 The Reds had missed the playoffs in six consecutive seasons and hadn't won a postseason series since 1995. But they finally decided to spend a little money before the 2020 campaign, adding guys like Mike Moustakas, Nick Castellanos, and Wade Miley.
It resulted in a playoff trip during that COVID-19 shortened season.
They then essentially ran it back in 2021 and had a nice year, going 83-79 and just barely missing the playoffs.
However, Castellanos had a massive season. The slugger earned his first All-Star selection with a .309 average, 34 home runs, and 100 RBIs. And he likely knew he was in line to make a ton of money, so he opted out of his contract and became a free agent this offseason.
The Reds, though, could have just locked him down long-term, right?
Yes, they could have — but they didn't.
Instead, Cincinnati decided that two years of contention was enough and elected not to re-sign Castellanos. It also didn't pick up Miley's option after seeing him record a 3.37 ERA last year, and it traded away two-time Gold Glove catcher Tucker Barnhart. The Reds then added salt to their fans' wounds by sending Sonny Gray to the Minnesota Twins and All-Star outfielder Jesse Winker and third baseman Eugenio Suarez to the Seattle Mariners.
The flurry of moves made Ken Griffey Jr. (yes the retired Hall of Famer) their sixth-highest paid player.
But why did the Reds part ways with so many good players? After letting Miley go, general manager Nick Krall said (h/t Cincinnati.com), "we're aligning our payroll with our resources." So, ownership essentially doesn't want to spend the money it takes to succeed.
And the players have taken notice.
Nick Castellanos subtly eviscerated Reds owner Bob Castellini
By signing Nick Castellanos to a five-year $100 million deal, the Philadelphia Phillies exceeded the luxury tax. Their owner, John Middleton, is all in.
Castellanos now knows the distinct difference between an owner like Middleton and someone like Reds owner Bob Castellini, who is cheap and hasn't made good on his promise from 2006 that the team would win under his leadership.
"That's a lot of respect," Castellanos said of Middleton's decision to exceed the luxury tax for him, per NBC Sports Philadelphia. "At the end of the day, baseball comes down to ownership. The owner either wants to invest and cares about winning or doesn't. So, it speaks a lot to who he is. So, Philadelphia should be pumped that that guy is behind the Phillies."
Perhaps Castellanos didn't mean to take a shot at Castellini. He didn't use his name directly. But given the situation he was just in with the Reds, a team he appeared to enjoy playing for and a city in Cincinnati that embraced him and his family, he likely had the penny-pinching owner in mind.
And he's correct. The Reds will never win with Castellini as owner.
The Reds will continue to lose with Bob Castellini
Ever since Bob Castellini became owner in 2006, the Reds have been a laughingstock. They have had 11 losing seasons and have only made the playoffs four times.
The front office has also parted ways with a plethora of stars before having to pay them. The Reds traded Johnny Cueto in 2015 after seeing him become an All-Star the previous year. They then dealt All-Star closer Aroldis Chapman to the New York Yankees that next offseason before trading Jay Bruce during one of his three All-Star campaigns in 2016.
Cincinnati has a long history of being cheap and getting rid of players who have helped them win. Nick Castellanos sadly wasn't the first, and he likely won't be the last.
Maybe, his comments will help Castellini and anyone else pulling the strings wake up. But don't bet on it.
Stats courtesy of Baseball Reference