Nick Kyrgios got on the bad Side of 1 Tennis Great
When it comes to top-level tennis, players are expected to not only be good, but also to exhibit a certain level of decorum on the court. It's one of the more dignified sports. Bad behavior is often fined, and good sportsmanship is prized. There are even rules that spectators must follow. While the rules have lightened up a little bit, allowing the players to exhibit a bit more of their personality while they're on the court, it still isn't the place for temper tantrums and brilliant explosions of temper, something that Nick Kyrgios simply hasn't grasped. He has plenty of talent, but many believe he won't fulfill his potential if he can't figure out how to get his temper under control.

Kyrgios has a colorful history full of bad behavior
When Nick Kyrgios steps onto the court, fans sit on the edge of their seats. Partly because he is a great player, but mostly because they know there's a good chance something will go wrong, and he'll lose his temper in spectacular fashion. One example of this took place at the 2019 Italian Open. Kyrgios displayed several outbursts during his second-round match. Kyrgios' time at the tourney ended when he grabbed a chair and threw it across the court.

During his career, he has been penalized for ball abuse, yelling, temper tantrums, and fits of rage that usually happen in toddlers. At the Queens Club Open, he verbally lashed out at the umpire, launching accusations of rigging. In that event, Kyrgios believed that the umpire was out to get him following a call that cost him a point. Despite the outburst, Kyrgios proceeded to win that match. He was fined $17,500.

The most recent explosion
The most recent example of Kyrgios misbehaving occurred at the U.S. Open. During the meltdown, Kyrgios had the poor sense to accuse the ATP Tour of being "corrupt." That wasn't a good move for the 24-year-old Australian. The accusation was too much for the ATP who have launched a rules violation investigation against the tennis player.

That particular episode went far beyond throwing some ill-chosen words around during a match. He also smashed two rackets, swore, committed ball abuse, stormed off the court without permission, and hurled accusations at the umpire. Kyrgios appeared to regret his behavior in Cincinnati. Following the match, he attempted to soften his original comment that the umpire was corrupt. It marks the first time Nick Kyrgios has ever appeared to publicly regret his actions, but it's too little, too late. The ATP isn't playing around. They're tired of Kyrgios's inability to control his rage. Following their investigation, there's a good chance, Kyrgios will face a suspension. He was fined $113,000.
Nick Kyrgios' antics upset at least one tennis legend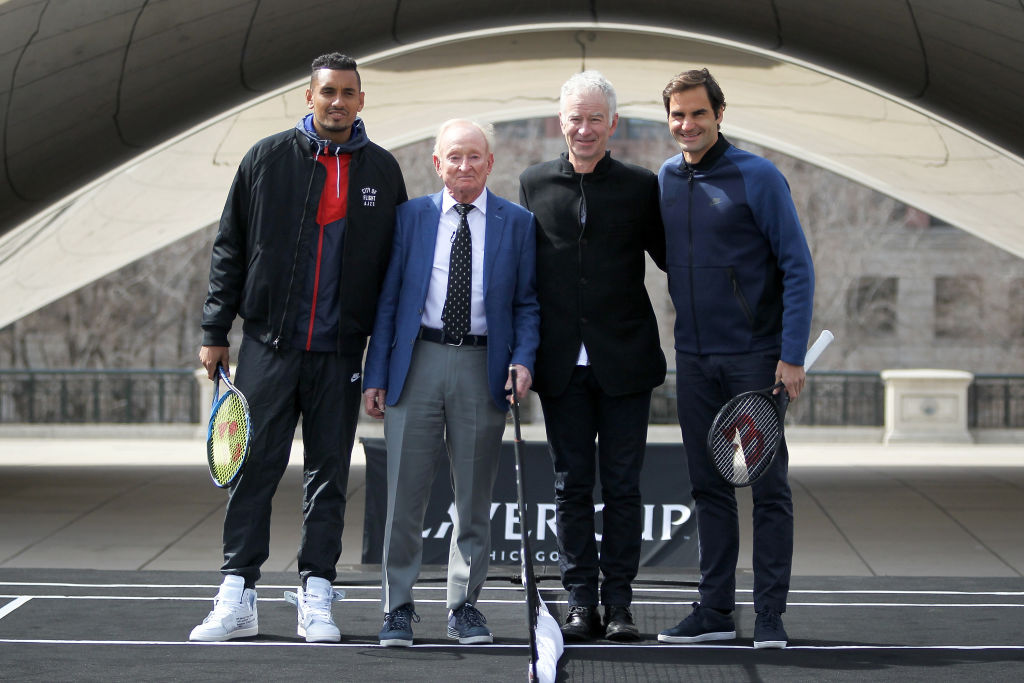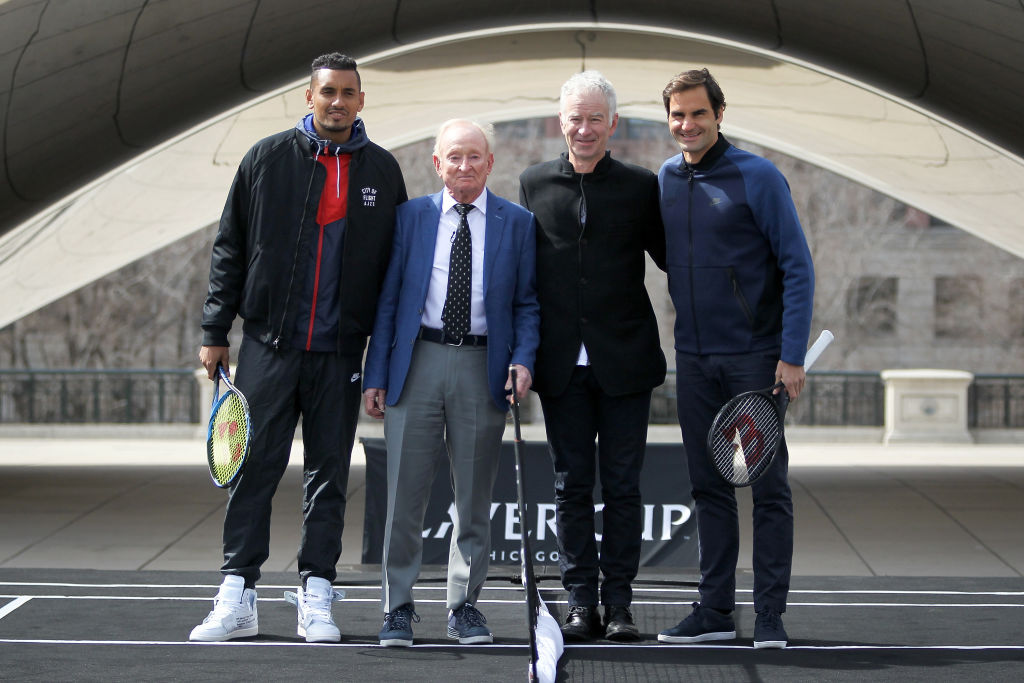 While Kyrgios does have some supporters, Rob Lavers isn't one of them. He believes the ATP should issue a suspension. In Laver's opinion it may be the only thing that shows Kyrgios that his behavior is unacceptable and needs to change. "Whatever they have done hasn't worked so far, so maybe a suspension is the only answer," Laver said. "I'm not sure he's learned anything from any of the things that have gone on."

If the ATP decides to suspend Kyrgios, it won't be the first time. In 2016, he was suspended for eight weeks and required to pay a $25,000 fine after he was accused of tanking a match. The suspension took place after he lost a second-round match in the Shanghai Masters.