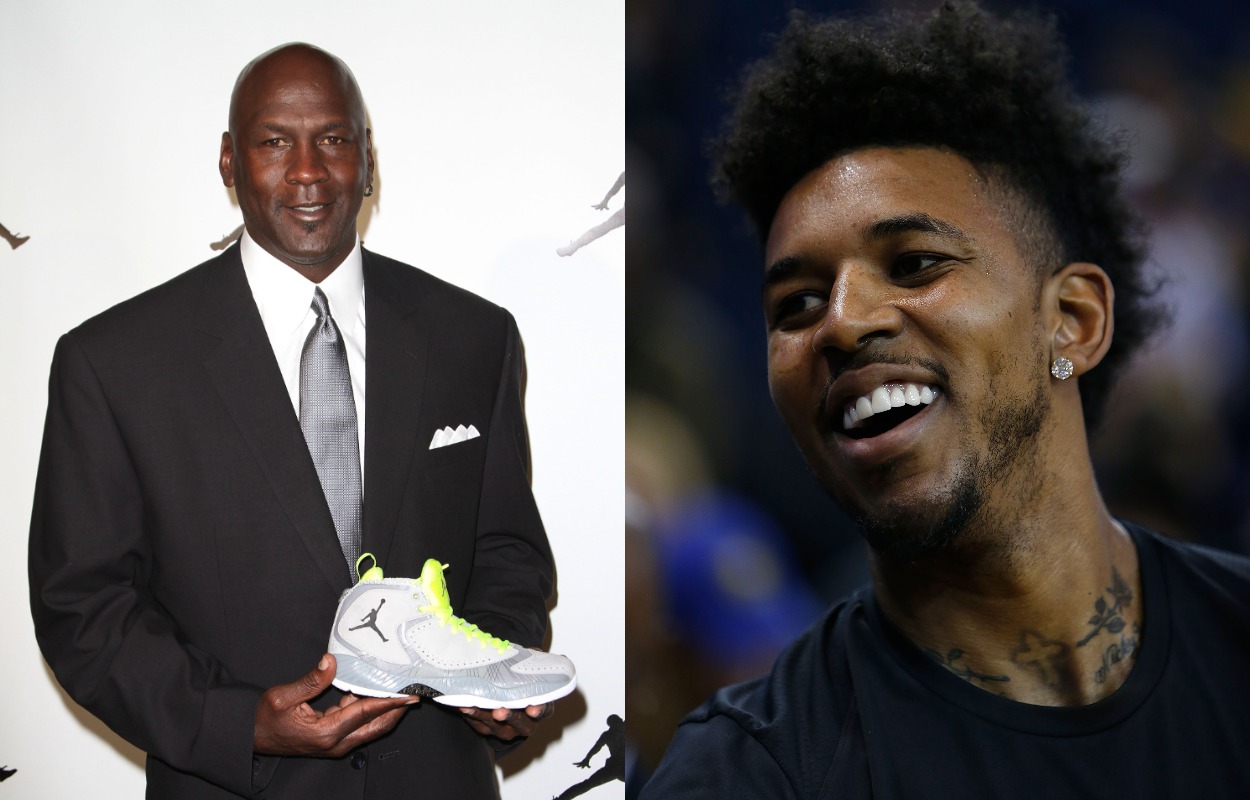 Nick Young's Brief Boycott of Michael Jordan and Jordan Brand Ended After a Humorous Compromise
Longtime NBA guard Nick Young once staged a boycott of Michael Jordan and Jordan Brand. Young didn't hold his position for too long, though.
A feud between Michael Jordan and Nick Young sounds so outrageous that it also makes perfect sense.
Jordan retired several years before Young, the eccentric and sometimes-controversial shooting guard, debuted in the NBA. Young also never played for Jordan on the Charlotte Bobcats/Hornets, so what could have happened that made Young briefly boycott Jordan and the Jordan Brand?
Nick Young boycotted Michael Jordan and Jordan Brand in 2011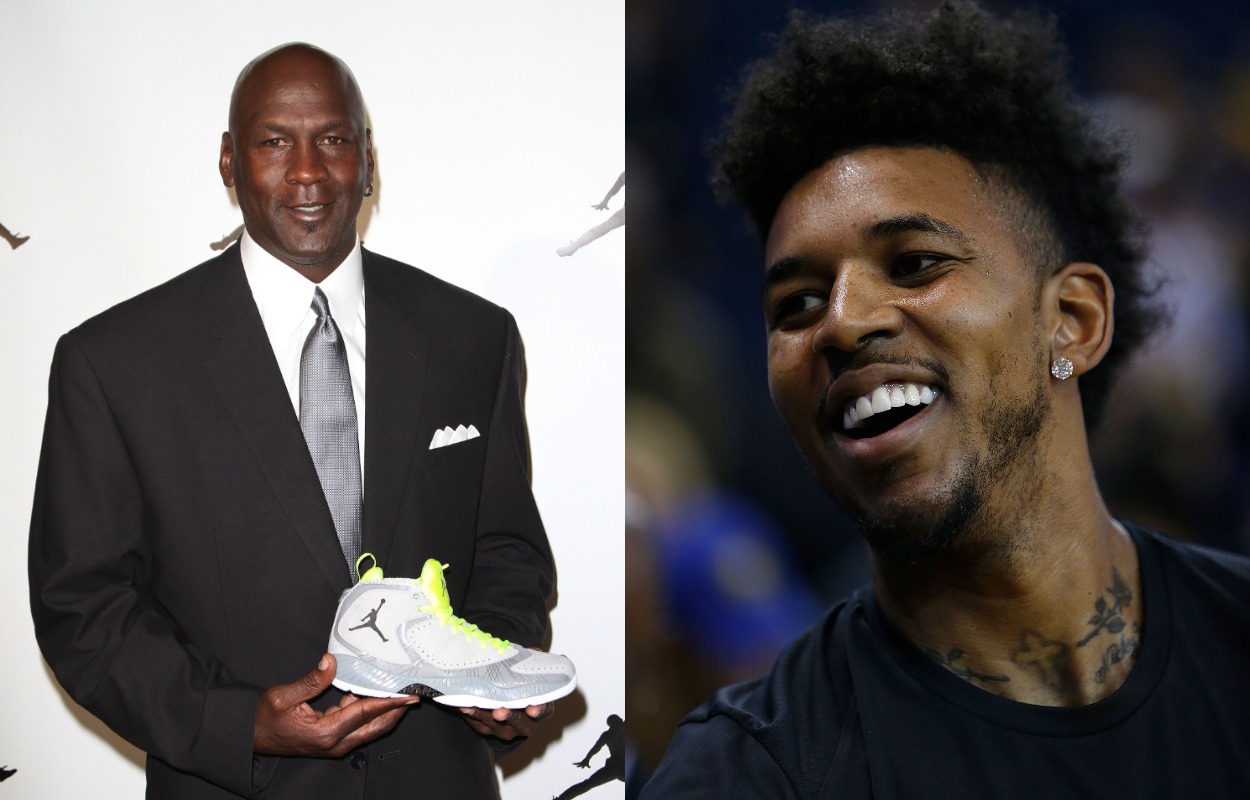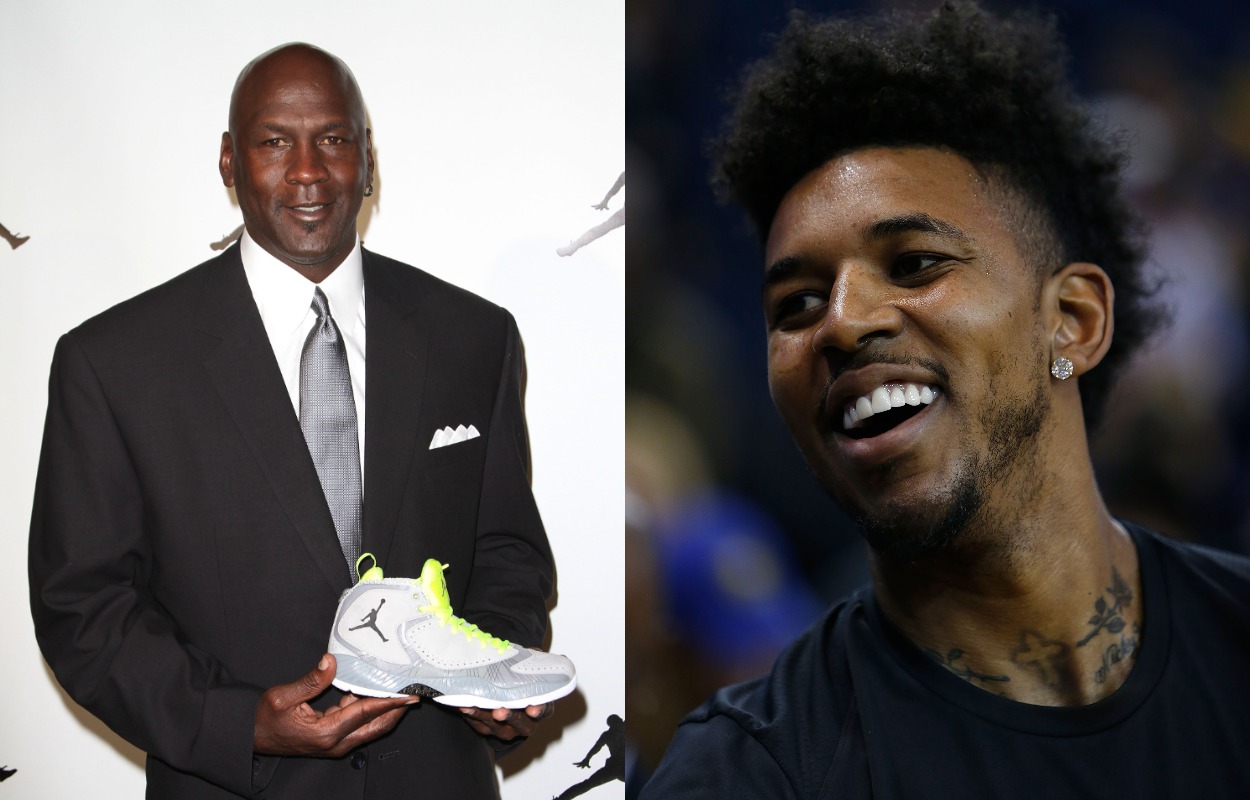 When the 2020-21 NBA season opened days before Christmas, it was the latest start to a regular season in nearly a decade.
Basketball fans will remember the 2011-12 campaign began on Christmas 2011 because of that year's lockout. Michael Jordan, who bought the then-Charlotte Bobcats in early 2010, was one of the owners who tried holding his ground against the players.
According to The Washington Post, Jordan was among the owners who wanted players to receive 50% of the revenue. The players wanted more than that, and Jordan's stance surprised many given his own prominence in fighting against owners during the 1998 labor battle.
Nick Young, then playing for the Washington Wizards, wanted nothing to do with Jordan. In a now-deleted tweet, Young wrote that he was boycotting Jordan Brand.
"Can't believe what I just seen and heard from MJ."
Young briefly broke his boycott to wear Jordan Brand shoes for Josh Howard's charity game in Dallas. But when the regular season began, Young intended to continue holding his proverbial picket sign.
Young ended his boycott very early in the 2011-12 season
Nick Young made his boycott announcement in November 2011, nearly two months before NBA teams began the regular season on Christmas Day.
Around that time, Jordan Brand re-released the Air Jordan XI Concords, the shoes Jordan wore during the 1995-96 season. When asked about the shoes, Young admitted he might have to end the boycott because of how much he treasured the Concords.
"Those were some of my favorites. I might have to give Jordan a call and apologize. I didn't know those came out. Those were my favorites."
So before his boycott could even truly begin, was Young willing to end his feud with Michael Jordan and compromise just because Young liked the old shoes?
"Protest is over. I'm sorry Michael," Young confirmed, according to The Washington Post.
Nick Young was recently involved in an incident with Jordan Brand
Nearly a decade after his feud with Michael Jordan and Jordan Brand, Nick Young recently appeared in the news for more shoe-related reasons.
Lil Nas X, a popular rapper, unveiled his "Satan Shoes" on March 28. The shoes, of which 666 were only made available, contain 66 CCs of red ink and contain a drop of human blood mixed with ink in the sole. The scripture Luke 10:18, which includes the quote, "I saw Satan fall like lightning from heaven," is also on the shoes. 
Young wasn't pleased, and he shared his disappointment on Twitter.
"[M]y bad @Nike I knew y'all wasn't going out like that," Young wrote. Nike sued the company that created the shoes, and sales have since been halted.
Young later wrote that he'd been hacked "in the Name of Jesus."
Like Sportscasting on Facebook. Follow us on Twitter @sportscasting19.