Aston Martin F1 Reserve Driver Nico Hulkenberg Decides Against IndyCar Move, Says Cars are 'Very Difficult to Drive'
The NTT IndyCar Series has seen a recent influx of Formula 1 drivers. Alexander Rossi left F1 to pursue a career in the U.S. along with Marcus Ericsson and ex-Haas driver Romain Grosjean. Callum Ilott, a Ferrari Driver Academy member, has recently committed to racing in IndyCar in 2022, essentially giving up on a future career in Formula 1. 
IndyCar appears to be an attractive option for past, present, and future Formula 1 drivers, with many seeking drives in America's top open-wheel series. 
Nico Hulkenberg, Aston Martin's current reserve driver, is not one of them, and has stated that he will pass on an opportunity with the Arrows McLaren SP team for "personal reasons."
Nico Hulkenberg, preparing for a future outside of Formula 1, gets a test with Arrows McLaren SP
Barber Motorsports Park, outside of Birmingham, Alabama, was the stage for the test, with Hulkenberg joining four other drivers, and three other teams for the day. 
Completing more than 100 laps, Hulkenberg spent the day coming to grips with a new track and a new car. McLaren has expressed an interest in expanding their IndyCar operation to include a third car. According to CEO Zak Brown, the German F1 racer is on the shortlist to get the seat. 
After the day was done, Hulkenberg expressed gratitude toward the Arrows McLaren SP squad, saying that he enjoyed the test but has decided against pursuing a career in IndyCar.
Difficult to drive, IndyCars are not to Nico Hulkenberg's liking
Speaking after the test, Hulkenberg had this to say, "I can definitely confirm that these monsters are very difficult to drive. I probably need to go to the gym more often."
Dubbed F1's "super-sub" after his performances in the Racing Point F1 car in 2020, Hulkenberg's comments about IndyCars being "difficult to drive" may come as a surprise to some. It is generally accepted that current Formula 1 cars are the most complex and challenging race cars to pilot. Recent F1 drivers have successfully switched to IndyCars, and no one has mentioned the difficulty of driving one. Could this speak more to Hulkenberg's level of preparation for the test than any actual difficulty inherent to the car?
Nico Hulkenberg's future is still uncertain with the door back to Formula 1 rapidly closing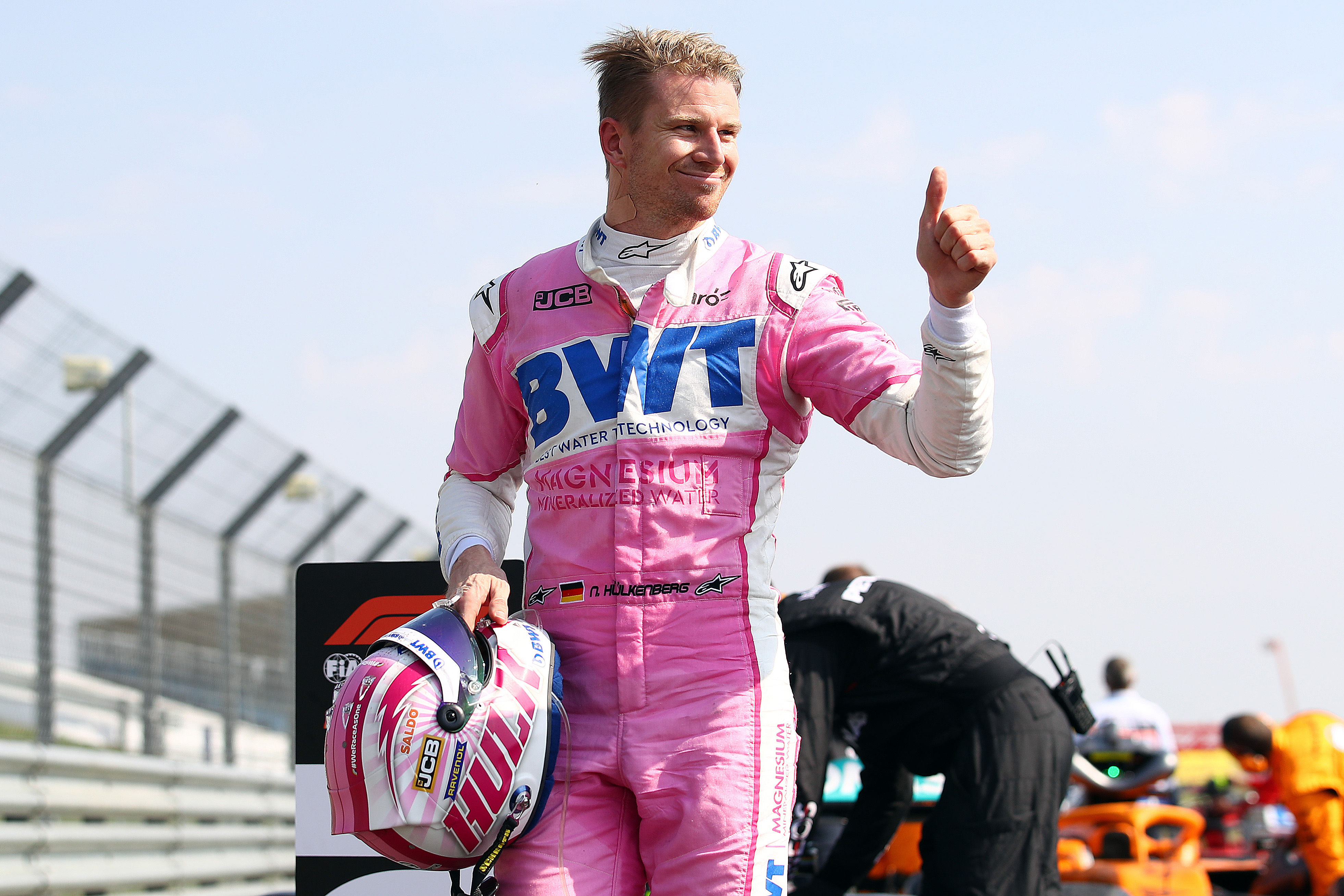 Hulkenberg lost his full-time race seat with Renault F1, now Alpine, at the end of 2019. He went on to become the reserve driver for Racing Point F1 Team in 2020. When Sergio Perez tested positive for coronavirus (COVID-19), Hulkenberg stepped in with a pair of impressive performances.  
In 2021, Racing Point became the Aston Martin F1 Team and signed Hulkenberg as their reserve and development driver. It is unlikely that he'll get a race start with them. Aside from a few rumors that he might be an option for Alfa Romeo as Valtteri Bottas' teammate, there is little talk in the Formula 1 paddock about Hulkenberg returning to the grid regularly. 
The chances of Hulkenberg getting a full time F1 drive are slim, but he is still passionate about racing and is eager to be back on track full time. 
Nico Hulkenberg is a driver who never quite reached his full potential in F1. He won the 24 Hours of Le Mans with Porsche in 2015, so returning to sportscar racing might be a good option. Whichever path he chooses for his future, he deserves to be in a top series and has a fan base that wants to see him succeed.
Related: Pato O'Ward Will Not Tell a Lie, IndyCar Driver Has an Eye for Future Move to Formula 1 Series