Nicolas Batum Is Getting Paid $25 Million to Average Less Than 4 Points a Game
If you're a professional athlete, you only need to have a short period of success to potentially translate that production into a big-money contract. Once you get your massive payday, you're set for life and if you begin to regress, that is your team's problem more than it is yours because you're still getting paid.
Giving a high-dollar contract to a player who isn't performing to expectations can hamstring a franchise, especially in a league like the NBA that has a salary cap. That's the situation the Charlotte Hornets find themselves in after giving Nicolas Batum a big contract, which he is not earning with his current play.
Nicolas Batum's NBA career
The Rockets took Batum with the 25th overall pick in the 2008 NBA draft, but he was part of a three-time draft night trade that sent him to the Blazers. He played seven seasons for Portland, who traded him to the Hornets prior to the 2015-16 season.
In his 12 seasons in the league — including his stats from this season before the NBA suspended play in March — Batum is averaging 11.6 points, 5.2 rebounds, and 3.8 assists per game.
He had one of the best seasons of his career in his first campaign with the Hornets, averaging 14.9 points, 6.1 rebounds, and 5.8 assists in 2015-16.
The Hornets sign Nicolas Batum long-term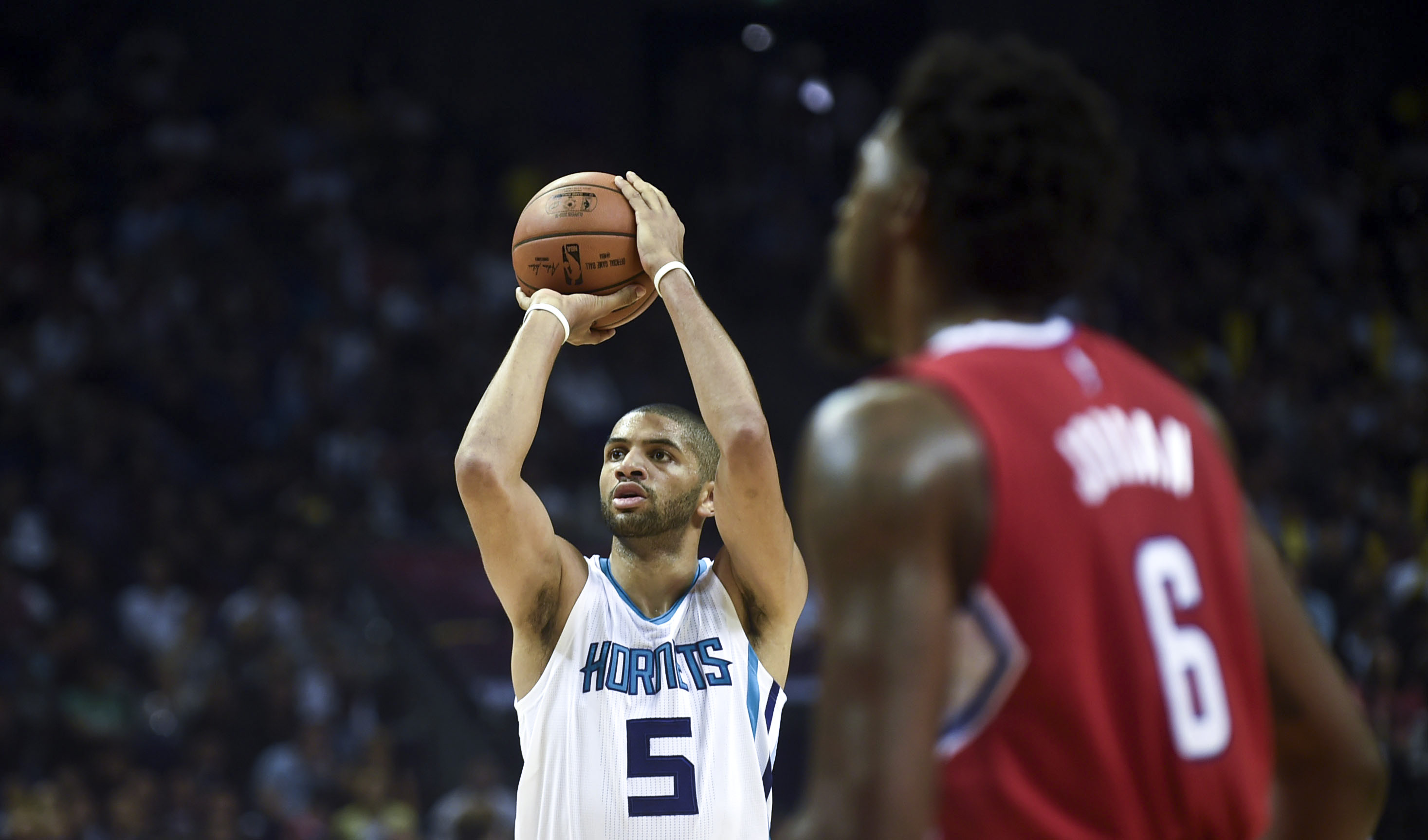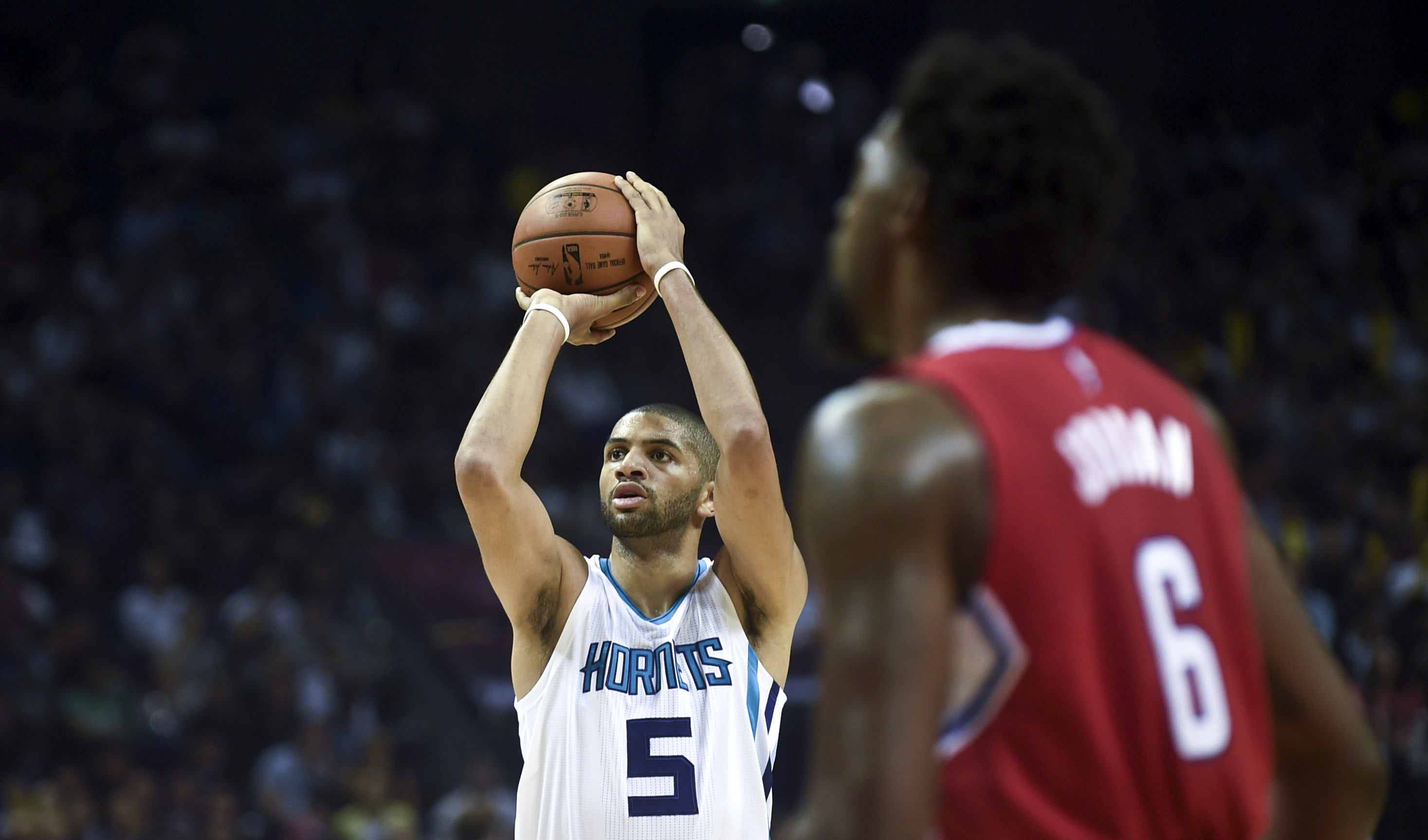 The Hornets liked what they saw from Batum that first season, and in July 2016 they gave him a five-year contract worth $120 million, with escalating annual salaries starting at $20.8 million in 2016-17, rising to more than $27 million in 2020-21, the final season of the deal.
Batum's numbers went up slightly in the first season after he signed the contract, scoring 15.1 points per game, with 6.2 boards and 5.9 assists per game that season. But his production has been steadily dropping each season since then. In 2018-19, his scoring average was down all the way to 9.3 points per game, and he was averaging 5.2 rebounds and 3.3 assists per game.
A dismal season
Batum played in 22 games this season, starting just three of them, before the league suspended play due to COVID-19. And he is the worst scorer in the NBA, according to Hornets blog At the Hive.
He is averaging 3.6 points per game, which is the lowest scoring average this season among players who have played in at least 10 games and are averaging at least 20 minutes per game — Batum played 23 minutes per game.
Even normalizing the numbers by using his stats per 36 minutes, Batum is averaging just 5.6 points per game. That is not the type of production that the Hornets wants to see from a player who they are playing more than $25.5 million this season — and who will be making even more next season.
How Batum's salary is hurting the Hornets
Out of the hundreds of players on NBA rosters, Nicolas Batum has the 44th highest cap hit and base salary in the league. That is a significant percentage of the Hornets' overall salary cap for a player who is having a terrible season on the court.
Even if they release him in the offseason, he would have a big dead cap value that would keep the Hornets from being able to trade for or sign players who have high salaries because their hands are tied with Batum's huge salary and cap hit hanging over their heads.
They'll finally get some financial relief in the 2021 offseason when his contract finally comes off their books. If the Hornets are hoping for a bounce back from the shooting guard next season, it is unlikely to happen given that he will turn 32 in December, when next season is likely to begin.
All stats courtesy of Basketball Reference