Nike Founder Phil Knight's Net Worth Got a Lot of Help From Michael Jordan and Tiger Woods
For those who made their fortunes in the world of sports, it's often more than being at the right place at the right time. Phil Knight, the founder of Nike and a multibillionaire because of it, took advantage of studying successful business practices and using his knowledge of Track and Field to bring about a sea change to the athletic and sports footwear industry.
Understanding how the Japanese overtook the Germans in the camera business led Knight to realize the same principle could be applied to sneakers. On a post-graduate school trip to Japan, Knight came across Onitsuka, a Japanese manufacturer of sneakers. After an in-person meeting, the Portland, Oregon, native became a U.S. distributor of the company's Tiger brand.
Phil Knight launches Nike with Oregon track coach
As a long-distance runner in college, Phil Knight had a close relationship with his then-coach, Bill Bowerman. To get Bowerman's endorsement, he shared samples of the Tiger sneakers. Bowerman was impressed with the athletic shoes and offered to become a partner in what became Blue Ribbon sports.
Initially, the pair sold their sneakers, which they had evolved into their designs, at track and field meets. By 1971, sales reached the point where Blue Ribbon Sports became a player in the footwear business and changed its name to Nike after the Greek winged goddess of victory. A local graphic designer created the famous swoosh logo for $35.
Knight and Nike bring in the big names
Of the many big-name endorsements deals Nike has used to propel its brand, two may be responsible for its current $121.5 billion market cap, and hence Phil Knight's massive net worth.
In 1984, Michael Jordan signed an endorsement deal with Nike. Revenue from Jordan Brand now represents 8% of the company's revenue, or $3.1 billion, according to Fox Business. Over the 36 years since he signed, Jordan has earned $1.3 billion from Nike, along with being responsible for one of the sport's most iconic brands, Air Jordan. Initially, Jordan wanted to sign with Adidas, but on the advice of his mother, he met with Nike and immediately signed with them.
When Tiger Woods went pro in 1996, he signed an endorsement deal with Nike on a deal worth $40 million for five years. When the deal expired, a new one gave Woods $100 million for five years. The relationship has been a good one.
"In golf ball terms, the endorsement of Nike products by Tiger Woods, which began in 2000, resulted in the acquisition of approximately 4.5 million customers and 60 million dollars in profit (in 1997 dollars) for the last 10 years," Golf Digest reported.
Phil Knight's Wealth and post-Nike life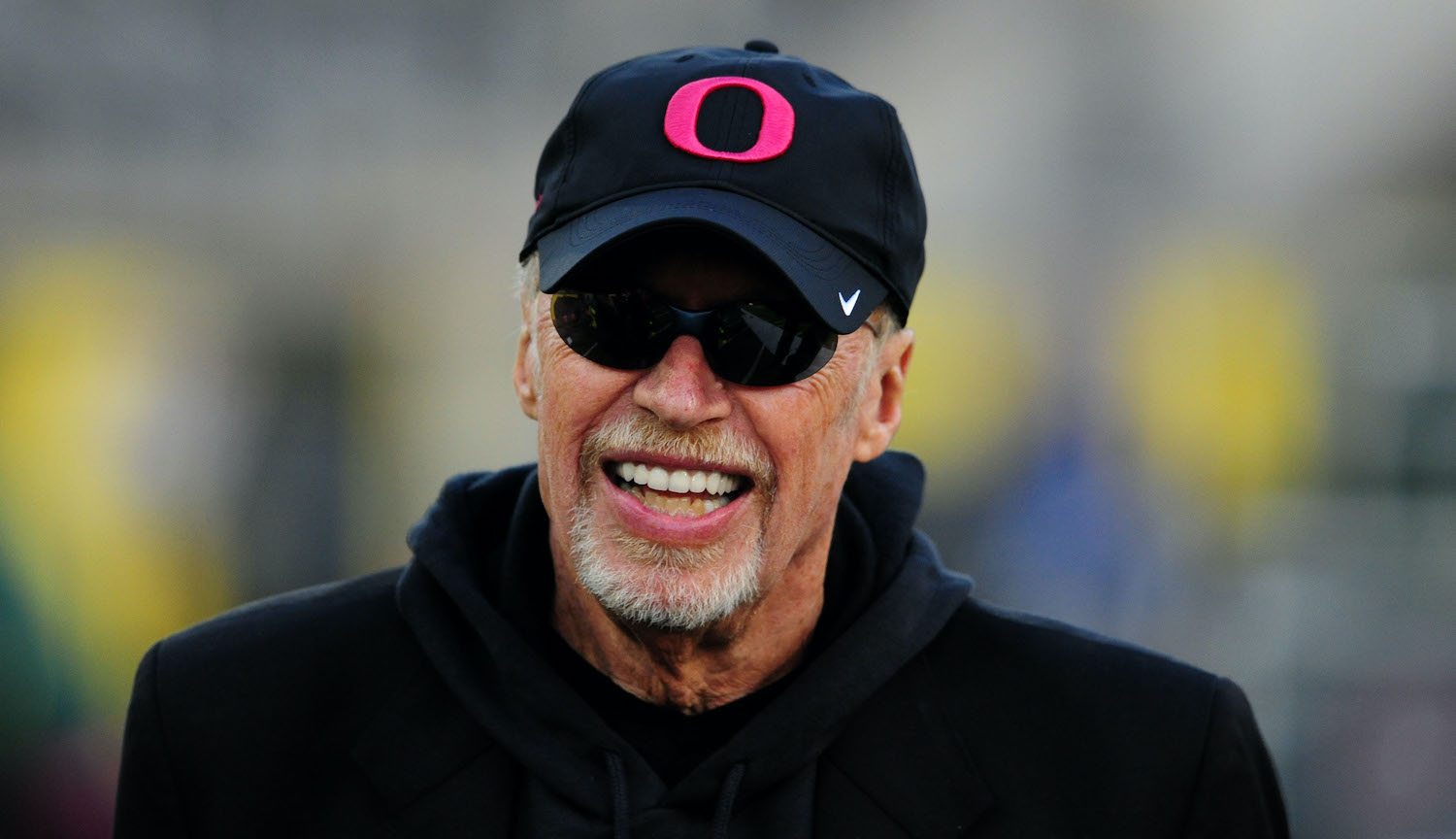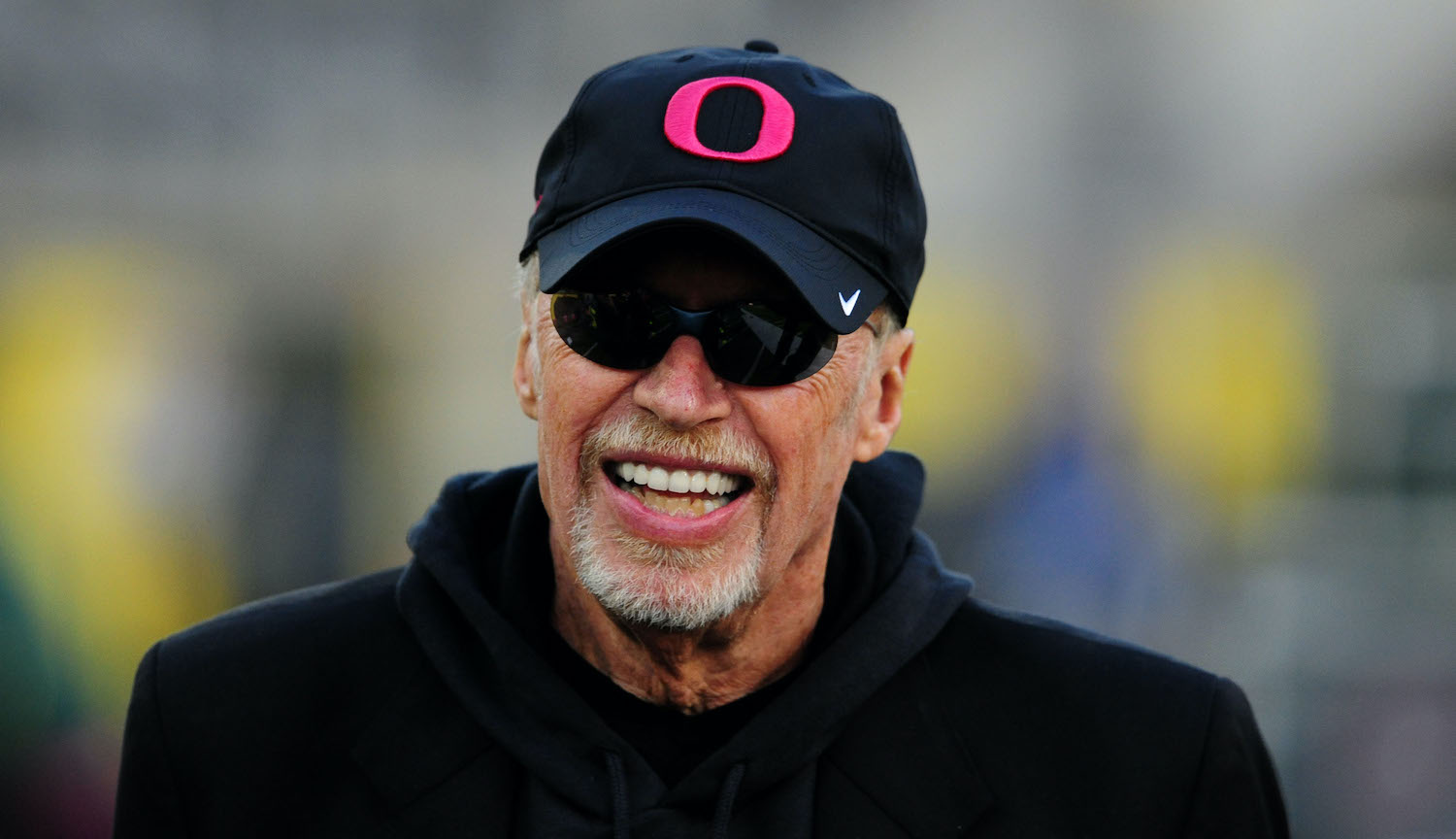 Stunned by the death of his son Matthew, who died of a heart attack while scuba diving in El Salvador in 2002, Knight stepped down as CEO of Nike two years later. Knight agreed to stay on as Chairman of the Board of the company he co-founded.
Phil Knight's current net worth is valued at $33.5 billion, according to Wealthy Gorilla. In addition to Nike, Knight is Chairman of the Board of Laika, a stop-action film studio founded by the legendary Will Vinton. The company produced animated feature films as well as handling contract work for outside film companies.
Knight is known for being a major donor to the University of Oregon and Stanford University, where he attended business school. According to the Oregon Business Journal, Knight has donated more than $2 billion in his lifetime.