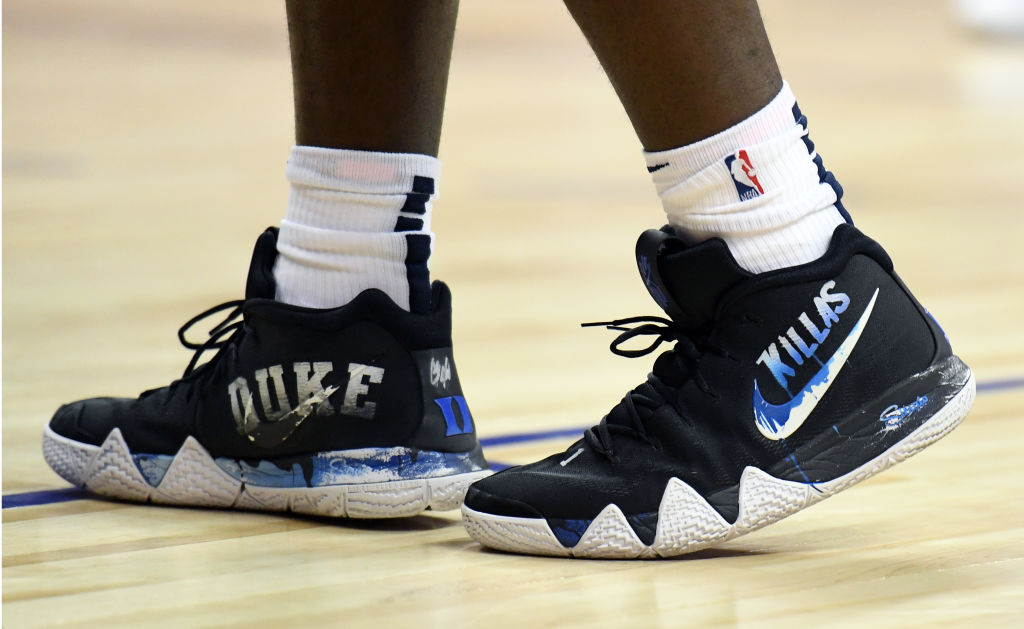 Nike's Jordan Brand Wins the Sneaker War For Zion Williamson
Zion Williamson is expected to be a star in the NBA. After fielding offers from many companies for his shoe, Williamson has signed with Nike.
In just one season with the Duke Blue Devils, Zion Williamson managed to become a household name. His massive 6'7", 285-pound frame will make him a force to be reckoned with at the NBA level from the first minute he steps on the court; the 19-year-old is already the second-heaviest player in the league.
The first overall pick in the 2019 NBA Draft has just under four million followers on Instagram already; his affable personality, explosive play, and huge dunks are bound to make him a worldwide sensation in the NBA. All of these factors made Williamson's shoe deal the most highly anticipated since LeBron James' back in 2003. After taking some time to consider his options, Zion Williamson has agreed to a deal with Nike's Jordan Brand.
Zion Williamson blew out of his Nike's at Duke
They say that all publicity is good publicity. This may not have been the case for Nike on February 20, 2019, when Zion Williamson suffered a knee injury after blowing out his shoe 33 seconds into Duke's heated rivalry game against North Carolina.
It was good publicity for Williamson, though. The player who already seemed larger than life only added to his legendary hype with this event. Just how powerful is Zion Williamson, fans were left to wonder, that he made a pair of $110 Nike Paul George 2.5's look like a flea market knockoff with a standard basketball move?
Fortunately, the knee injury Zion Williamson suffered didn't wind up being too serious. The Duke superstar missed only five games and was able to return in time to lead the Blue Devils to an ACC Tournament victory. He showed no signs of any issues over the last seven games of his college career averaging 26.4 points, 9.1 rebounds and 1.6 blocks per game over that stretch.
The competition from other brands was fierce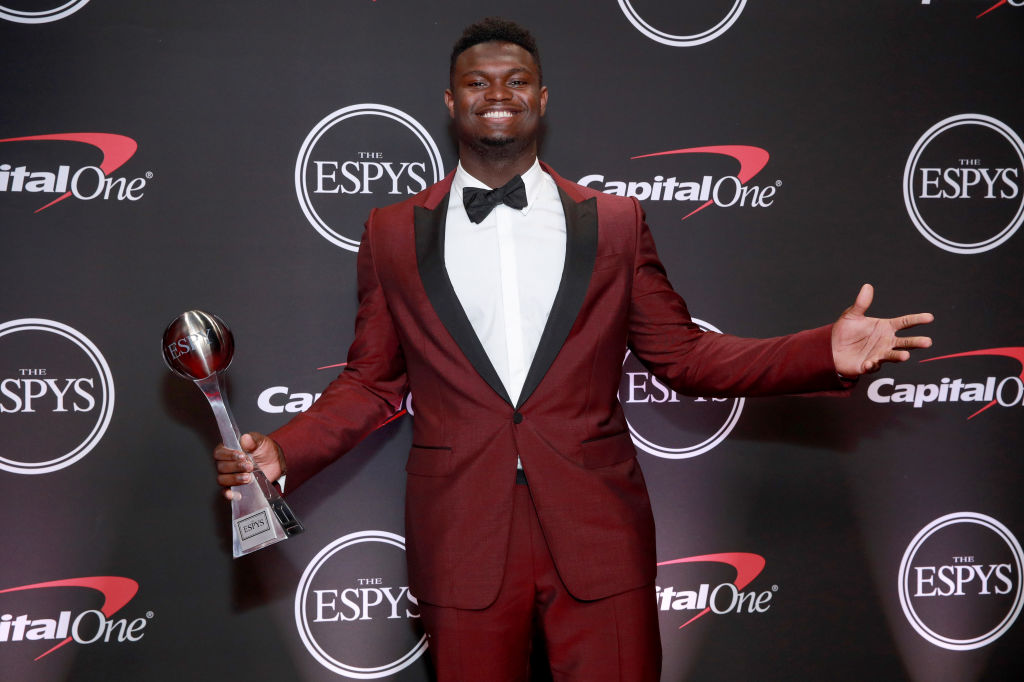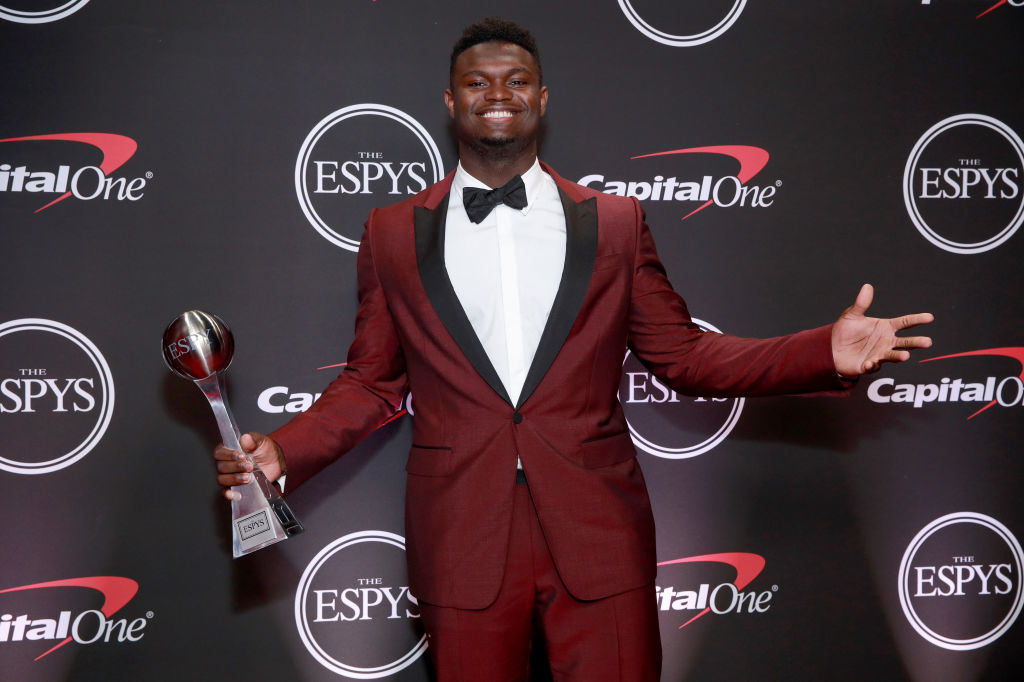 The incident also left people wondering; would Zion Williamson's relationship with Nike be strained by his injury due to their shoe?
Two weeks after the injury occurred, Williamson posted a video on Instagram live of himself wearing all Adidas attire. In high school, Williamson wore Adidas shoes before switching to Nike (which all player as Duke must do as the company has a contract with the school).
Every shoe company has been pitching its best offer to Zion Williamson over the last few weeks. The big players in Nike, Adidas and Under Armour were obvious contenders. But reports also came in that Puma and some Chinese brands were entering the fray with massive offers of their own, potentially in the nine-figure range.
During the NBA Summer League in Las Vegas, Williamson was spotted in both Nikes and Pumas. It appeared that he might have narrowed his decision down to those two brands.
Nike prevails
In the end, Zion Williamson chose to join Nike's Jordan Brand.
"I feel incredibly blessed to be a part of the Jordan Brand family," said Williamson, per Nike's press release. "Since I was a kid, I dreamed of making it to the league and having the type of impact on the game Michael Jordan had and continues to have today. He was one of those special athletes I looked up to, and I really can't express how happy and excited I am for this journey."
The numbers on the deal aren't out yet, but given how many offers Williamson had on the table and how hot of a commodity he is, it wouldn't be surprising to see this deal land in the $100 million range.