Niki Lauda Called the German Grand Prix 'Bloody Dangerous' Before His Fiery Crash
Formula 1 racing might not be the same deal in America that it is overseas. Still, for many fans of the global racing juggernaut, late Formula 1 champion Niki Lauda is synonymous with the sport. Lauda, whose feud with James Hunt was dramatized in the 2013 film Rush, was one of the most talked-about drivers in the sport's history. One fiery crash, however, proved to be one of the most memorable and awful moments of his life. 
Niki Lauda's Formula 1 career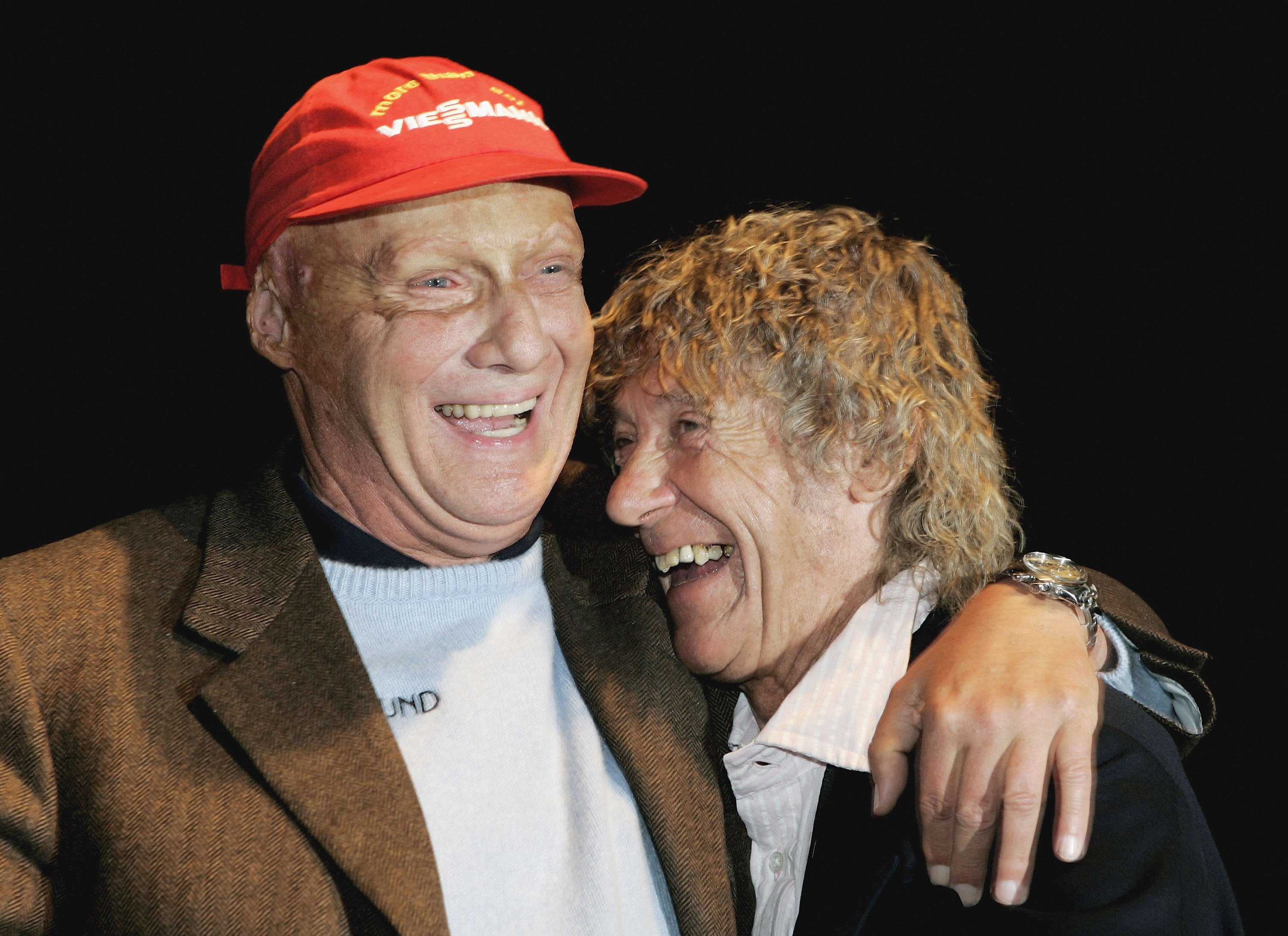 RELATED: Formula One Driver Romain Grosjean Survived an Incredible Crash and Fireball
Born in Austria in 1949, Lauda became interested in car racing at an early age. After making his name as a young man on the junior circuit, he made his Formula One Series debut in 1971 at just 22 years old. Although he lasted only 20 laps during his lone race in 1971, it set the pace for the rest of his career. He was a full-time driver the following year, and by 1974, he was already turning heads.
Lauda didn't win or reach the pole in any of his races before 1974, but he was one of the most feared drivers in the race by the end of that year. He won twice and made it to the podium five times. Most scarily of all, however, the driver was just getting started. Lauda won ten races and reached the podium 17 times in 1975 and 1976 alone. It was the peak of his career. 
However, he spent most of the next decade, save for a three-year break in 1979, as one of history's best drivers. In 1984, he showed that three years away from the sport during a brief retirement were not enough to hold him back, winning five of his races. He retired the following year with 25 wins, 54 podium finishes, and 24 appearances in pole position.
The fiery crash he narrowly survived, however, haunted him for the rest of his life. 
Niki Lauda almost loses his life
RELATED: Martin Donnelly's Horrific Near-Death Crash Forced Formula 1 to Rethink Everything
Lauda experienced several crashes and close calls. But the one he survived in 1976 is still remembered to this day. That crash, which took place at the Nurburgring track at the German Grand Prix, nearly robbed the world of an up-and-coming legend. According to several friends of Lauda, he stated that the "bloody dangerous" course was giving him bad vibes. When the accident occurred, those words haunted him. 
Fellow racer Guy Edwards remembered the race over 40 years later. He gave his firsthand account of everything that happened when Lauda's car erupted into flames. Edwards told the Belfast Telegraph:
"His car hit the barrier, bounced back across, hit my car, and pushed me 20 meters down the road. I jumped out and ran back to help him, and it was quite difficult as the car was alight and Lauda was trapped … Brett Lunger, my teammate Harald Ertl and Arturo Merzario all came back to help me, and we dragged him out of the burning car and got him to lie down."
The crash should have cost Lauda his life. The fiberglass fumes he inhaled while trying to escape caused permanent lung damage, which scarred him for the rest of his life to add insult to injury. However, within months of his fiery accident, Lauda returned to the winner's circle and raced for more several years.
The death of an icon
Lauda passed away at the age of 70 in May 2019, details The New York Times. He left behind not only many accomplishments on the track but a legacy still inspiring races to this day.
From his outlandish personality to his ability to pull through any adversity, Lauda was a one-of-a-kind star who couldn't even be stopped by a crash that would kill most people. This, perhaps, is his most significant lasting imprint on the sport he helped elevate.