Nikola Jokić Sets Himself up for $241 Million Payday by Winning NBA MVP
Denver Nuggets superstar Nikola Jokić did a lot more than merely winning a trophy when he was named NBA MVP. He also opened the door to the vault of Nuggets owner Stan Kroenke. The MVP award makes Jokić eligible for the NBA's Designated Veteran Extension, more commonly referred to as a supermax deal.
Jokić can't sign such an extension until after the 2021–22 season, but it seems likely the 26-year-old Serbian point center (yes, you read that correctly) will have a chance to cash in on that MVP swag.
Why does he have to wait? The NBA's Collective Bargaining Agreement spells it out.
The Denver Nuggets can't offer Nikola Jokić a supermax deal yet
Under the terms of the most recent NBA CBA, ratified in 2017, Nikola Jokić can't qualify for a supermax extension this summer because he lacks the necessary service time.
A player must have seven or eight seasons under his belt to get the designation (and the maximum salary equal to 35% of the salary cap). He also has to have one or two years left on his current deal and have been with the same team throughout his career.
There is an exception to the last criteria for players traded during their rookie contract or their first four seasons. Jokić was a second-round pick in 2014, so he never had a rookie-scale contract.
Jokić has two years left on the five-year max deal he got to re-sign with the Denver Nuggets in 2018. The Nuggets owe Jokić approximately $30.5 million next season and roughly $32.5 million in 2022–23. So, he fits the criteria there. He's never played for any other team, so he's also good on that count.
However, Jokić just completed his sixth season. This season's MVP makes Jokić eligible for the supermax at the end of his seventh year in 2022.
How can a player qualify for a supermax, and how much will it mean for Jokić?
Along with the service time, remaining contract, and team service requirements, there are performance measures a player must reach to be eligible for a designated player contract. That includes attaining one of the following criteria (using this season as an example):
Named to the All-NBA First, Second, or Third team in 2020–21.
Named to the All-NBA First, Second, or Third team in 2018–19 and 2019–20.
Named Defensive Player of the Year in 2020–21.
Named Defensive Player of the Year in 2018–19 and 2019–20.
Named NBA MVP in 2018–19, 2019–20, or 2020–21.
Players can qualify for a deal worth 30% of the salary cap as a rookie-scale extension or as a free agent contract after the expiration of their rookie deal. The same qualification criteria as for a supermax applies. It's commonly referred to as the Rose rule after Derrick Rose, who won the NBA MVP award during his rookie contract. A standard max extension for a designated rookie is 25% of the cap.
Finally, a designated veteran contract is for free agents with eight or nine years of service that meet at least one qualifying standard. Teams can have no more than two designated rookies and two designated veterans on their roster.
According to the projection, the supermax amount for Nikola Jokić is expected to be $241 million, the largest contract in NBA history. Based on the expected salary cap for 2023–24 of $121.5 million, the Jokić supermax would net $42.6 million, $44.9 million, $48.2 million, $51.5 million, and $54.8 million, respectively, over the five-season time frame.
What is the timeframe for Nikola Jokić?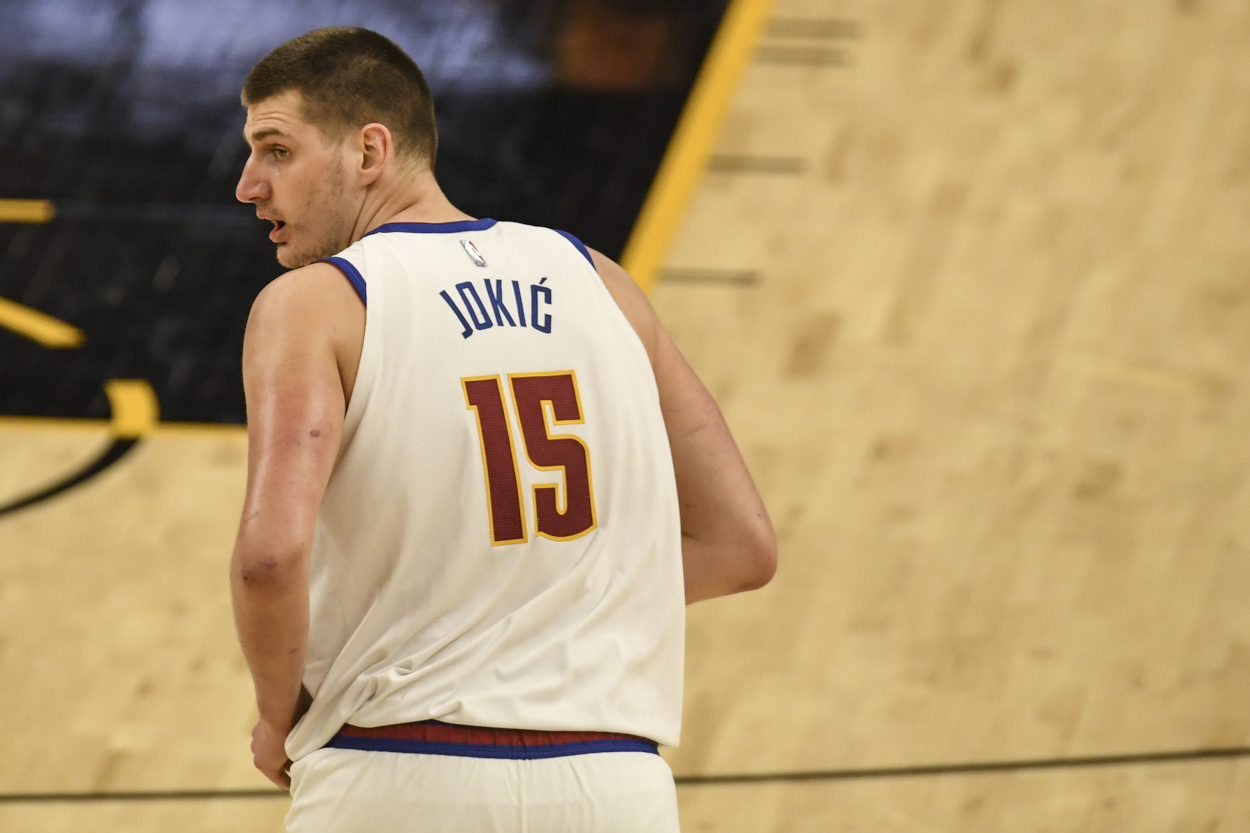 Assuming the Denver Nuggets will want to make their first NBA MVP winner happy, Nikola Jokić would have a limited window to sign a designated veteran extension. The clock begins after the five-day moratorium on player transactions as the new league year starts (generally in July). The last day a supermax can be signed is the day before the regular season starts.
The NBA reportedly will resume its pre-pandemic calendar for the 2021–22 season. That makes the start of the league year for Jokić's extension purposes July 1, 2022.
Six players have signed supermax contracts: Stephen Curry, John Wall, Russell Westbrook, James Harden, Damian Lillard, and Giannis Antetokounmpo. A supermax comes with one other caveat. After signing, trading the player is not allowed for one year. However, of the six players, three have been swapped. Westbrook has moved two offseasons in a row.
It is hard to imagine a scenario outside of a severe injury where Nikola Jokić doesn't get offered the supermax extension in 2022. But it's the NBA, and strange things happen.