The NL Rookie of the Year is Down to Pete Alonso, Fernando Tatis, and Mike Soroka
As baseball season winds down, it appears that the race for NL Rookie of the Year has narrowed to three candidates: Pete Alonso, Fernando Tatis, and Mike Soroka. All have had fantastic rookie campaigns and are sure to be valuable parts of their teams for years to come. But as far as this year is concerned, which one is the most likely to take home the Rookie of the Year? Let's break down each player's case. (All stats are current as of August 19, 2019.)

Pete Alonso, New York Mets
Alonso has been the talk of New York for the Mets all season. Here are his numbers during his rookie season:
40 home runs
95 RBIs
.271 batting average
.375 on-base percentage
.979 OPS
4.4 Wins Above Replacement (WAR)
Before this season, the Mets' record for home runs by a rookie was 26 by Darryl Strawberry. Alonso hasn't just broken that record — he's shattered it with 40 before September even starts. He also won the Home Run Derby.

Fernando Tatis, Jr., San Diego Padres
Tatis received a ton of acclaim from players, media, and fans alike before the season started, and he has not disappointed. Here are the stats he's put up to this point:
22 home runs
53 RBIs
.317 batting average
.379 on-base percentage
.969 OPS
4.2 WAR
Tatis is so talented, newly signed San Diego Padres free agent Manny Machado personally lobbied the owner to ensure the team had him on the opening day roster. Tatis has fulfilled that promise with a productive 2019 so far. He was electric when he took the field, which is why he made our shortlist to win NL Rookie of the Year.
Mike Soroka, Atlanta Braves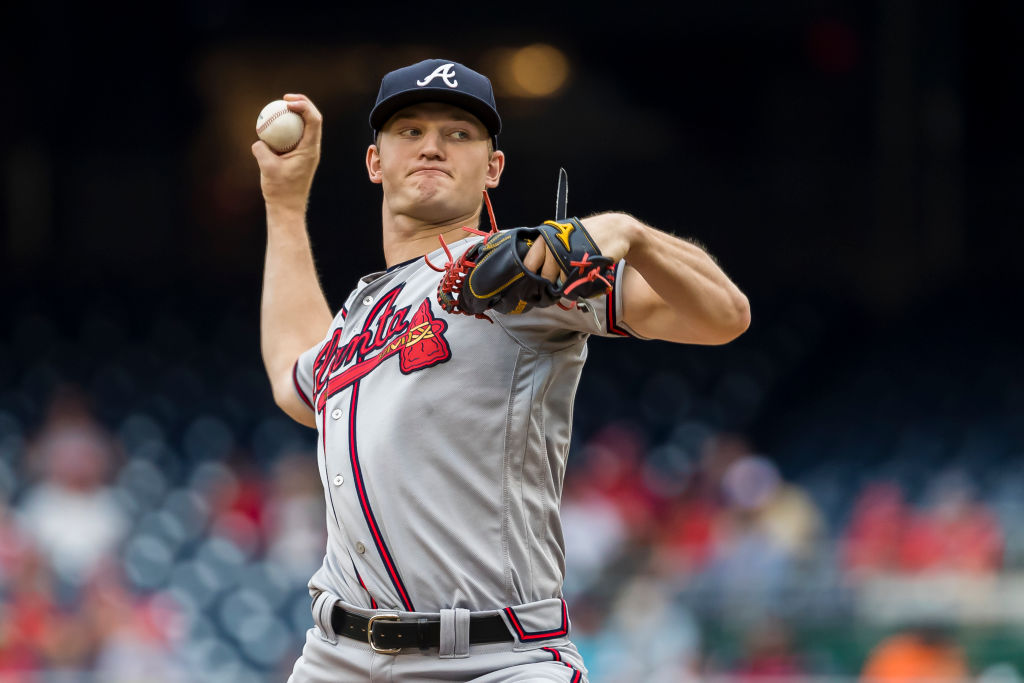 Soroka, a starter for the Atlanta Braves, has been impressive this season. Here's what he's accomplished thus far:
10-2 record
2.41 ERA
134.2 innings pitched
107 strikeouts
1.09 WHIP
4.8 WAR
According to FanGraphs, Soroka's success in today's game almost defies logic. Here's what the publication had to say about his performance:

"Though Soroka is only 21 years old, he pitches like he's from a previous era. It's a time of four-seam fastballs, but Soroka pitches off of his sinker — he's throwing only 16% four-seamers this year and 46.3% two-seam fastballs. In a world of exciting high-velocity young aces, Soroka sits around 93 mph. In a world of home runs, he has allowed only one all year."

Soroka represents a throwback in an era of hard throwers. The Braves hope he can keep it up, and if this season is any indication, he'll be able to.

Who will win NL Rookie of the Year?
Unfortunately, Tatis is injured and likely out for the season. Through no fault of his own, that essentially takes him out of the running for the award.

Mike Soroka's WAR is higher than Pete Alonso by almost half a win — 4.8 to 4.4. Having said that, Alonso is a big-time home run hitter in the biggest media market in the league. In a sport that absolutely honors the longball almost every other accomplishment, Alonso has achieved a significant amount of attention due to his power numbers.

On the other hand, the awards tend to favor players on winning teams. The Braves have a sizable lead on the Mets in the NL East. Soroka has played an important role in that lead. If the Mets (led by Alonso and his insane home run totals for a rookie) charge back to contend for at least a wild card spot, it may help increase Alonso's NL Rookie of the Year chances.

The bottom line though? The league tends to perceive power hitters as the most valuable to a team's success. Due to that as well as his geographic location, odds are Alonso will get the nod.