Nnamdi Asomugha Earned $71 Million in the NFL, Then Tried His Hand at Broadway
Nnamdi Asomugha played at the wrong time with the wrong things going his way.
An elite cornerback in the late 2000s, Asomugha's dominant play went underappreciated during the Raiders' ugly seasons in Al Davis' final years. By the time social media took off, Asomugha was known more for not living up to his contract with the Philadelphia Eagles.
Nearly seven years after his final NFL game, Asomugha has left football behind him. Now, he's an actor on TV and on Broadway.
Nnamdi Asomugha was one of the NFL's best corners in his prime
RELATED: Richard Sherman and Deshaun Watson Just Made the NFL Look Like Complete Hypocrites
Cornerbacks can't be truly evaluated using traditional stats. That's why Marcus Peters, although he racked up high interceptions totals with the Kansas City Chiefs, didn't rank near the league's top corners using advanced stats.
In his prime, Nnamdi Asomugha did it all while doing nothing. Aside from an eight-interception campaign in 2006, Asomugha had one or no interceptions in every year he spent with the Raiders.
That wasn't a knock on his awareness skills. Opposing quarterbacks just knew better than to throw Asomugha's way.
The 6-foot-2 Asomugha had 11 interceptions, two forced fumbles, and two sacks in eight years with the Raiders. Again, the lack of stats is for a reason.
Asomugha earned first-team All-Pro honors twice with the Raiders and made three Pro Bowls. On a franchise that perennially finished with terrible records, Asomugha was the rare bright spot.
By 2010, Asomugha's final season in Oakland, the title of NFL's best cornerback could have gone to the Jets' Darrelle Revis or Asomugha.
Asomugha was never the same after a rough stint in Philadelphia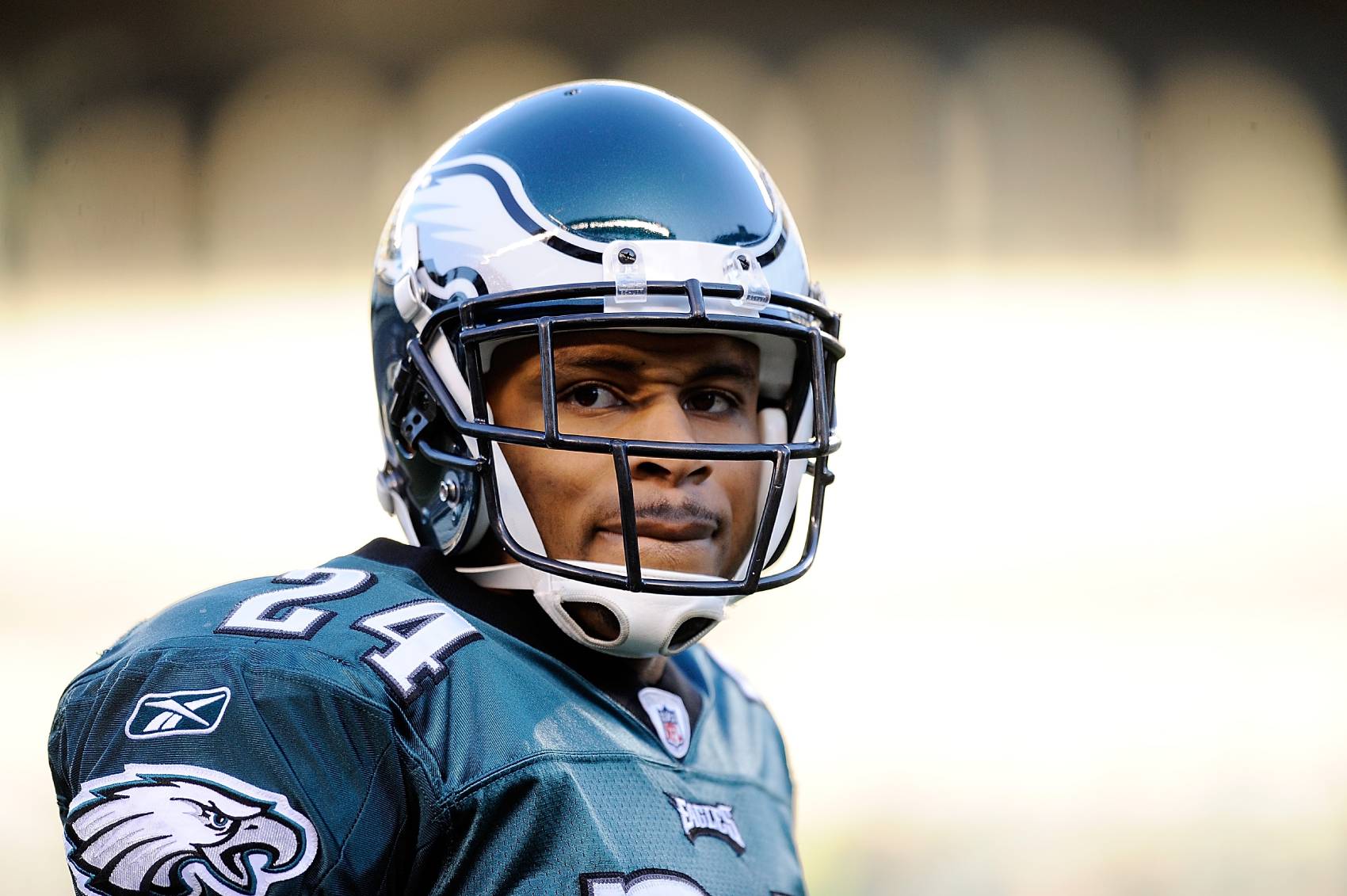 RELATED: The Surprising Way Eagles Star Randall Cunningham Will Reunite With Jon Gruden
When the 2011 NFL lockout ended, the Philadelphia Eagles went on a spending free. The team signed Nnamdi Asomugha, traded for Cardinals cornerback Dominique Rodgers-Cromartie, and signed veteran quarterback Vince Young, who famously referred to those Eagles as a "dream team."
Asomugha signed a five-year, $60 million deal with at least $25 million guaranteed. The star corner never lived up to expectations in Philadelphia.
Opposing quarterbacks surprisingly picked on him. Asomugha allowed nine touchdowns in two seasons with the Eagles, a far cry from the one touchdown he allowed from 2008-10.
Asomugha excelled in Oakland as a press-man corner. Philadelphia wanted him to go away from that in a different scheme.
Philadelphia cut the veteran corner after two subpar seasons. Asomugha spent part of 2013 with Colin Kaepernick and the San Francisco 49ers but, at 32 years old, his career was over.
Asomugha earned $71 million in the NFL, according to Spotrac.
Nnamdi Asomugha is now a Broadway star
RELATED: Art Howe Will Always Be Associated With Oscar-Winning Actor Philip Seymour Hoffman
Even before his struggles in Philadelphia, Nnamdi Asomugha tried his hand at acting. He'd appeared in shows on The CW and TNT, among others.
With football in his rearview, Asomugha focused on acting and producing. He produced and starred in Crown Heights, a biographical drama about a man wrongly accused of murder.
Asomugha played the alleged murderer's best friend. The film earned rave reviews at the Sundance Film Festival.
Asomugha is also married to Kerry Washington, a popular and successful actress.
Recently, Asomugha has spent time on Broadway. He starred in "A Soldier's Play", a play about a Black sergeant killed at a Louisiana military base, earlier this year.
Nnamdi Asomugha's football career didn't end the way he hoped. But less than a decade later, he's found a different path that he's happy in and thriving with.