No. 4 Draft Pick, Patrick Williams, Will Join Childhood Friend Coby White on an Optimistic Bulls Team
In the last three seasons, the Chicago Bulls have been one of the worst NBA teams. They haven't won over 27 games since 2016-17. The only silver lining is that the Bulls have drafted young talent. In 2018, they chose center Wendell Carter. Then, in 2019, the Bulls picked point guard Coby White. While both have huge potential upsides, this year's pick, forward Patrick Williams, has created more excitement among the Bulls.
However, many fans still aren't familiar with Williams' story or skillset. Let's look at Williams' background and why he was such an appealing draft pick for the Bulls in the 2020 NBA Draft.
Everything you need to know about Patrick Williams' pre-NBA life
Williams was born and raised in Charlotte, North Carolina. There he attended West Charlotte High School, where he was one of the standout players on the basketball team, starting all four seasons. His performance improved in each season, and by his senior year Williams was posting averages of 22.1 points, 9 rebounds, and 3.1 assists per game.
Scouts gave the talented young forward a four-star rating. Not surprisingly, Williams received numerous offers from college teams, ultimately choosing to take his talents to Florida State University. In his single season with the Seminoles, Williams played a sixth-man role. He averaged 9.2 points and 4.0 rebounds, while shooting an impressive 50.3% from the floor.
During his 29 games with Florida State, Williams had several big performances. At the end of the year, he was selected for the ACC All-Freshman team, while also winning conference Sixth Man of the Year award. Though it wouldn't have been surprising for Williams to continue honing his skills as a sophomore starter for the Seminoles, he instead declared his intentions to join the 2020 NBA Draft.
The Bulls' surprising choice to draft Williams at No. 4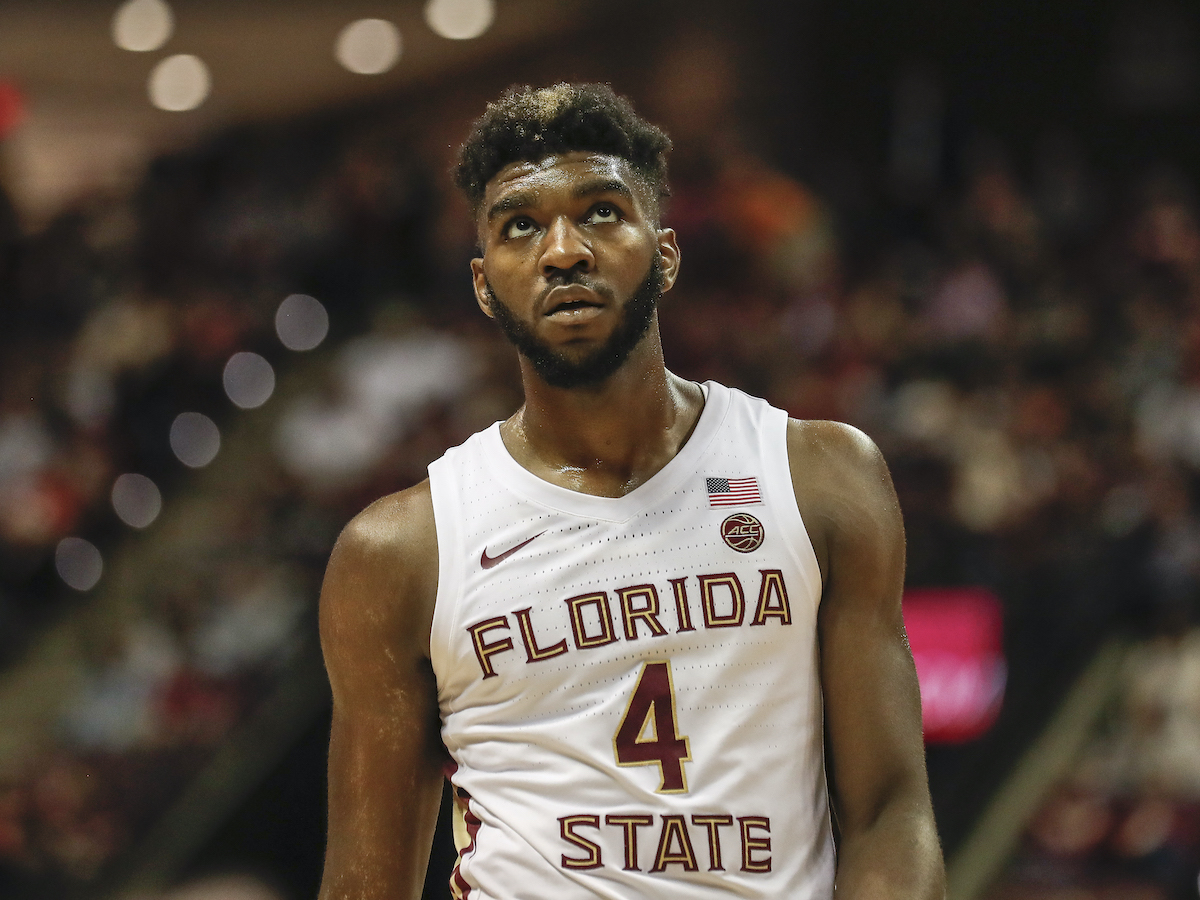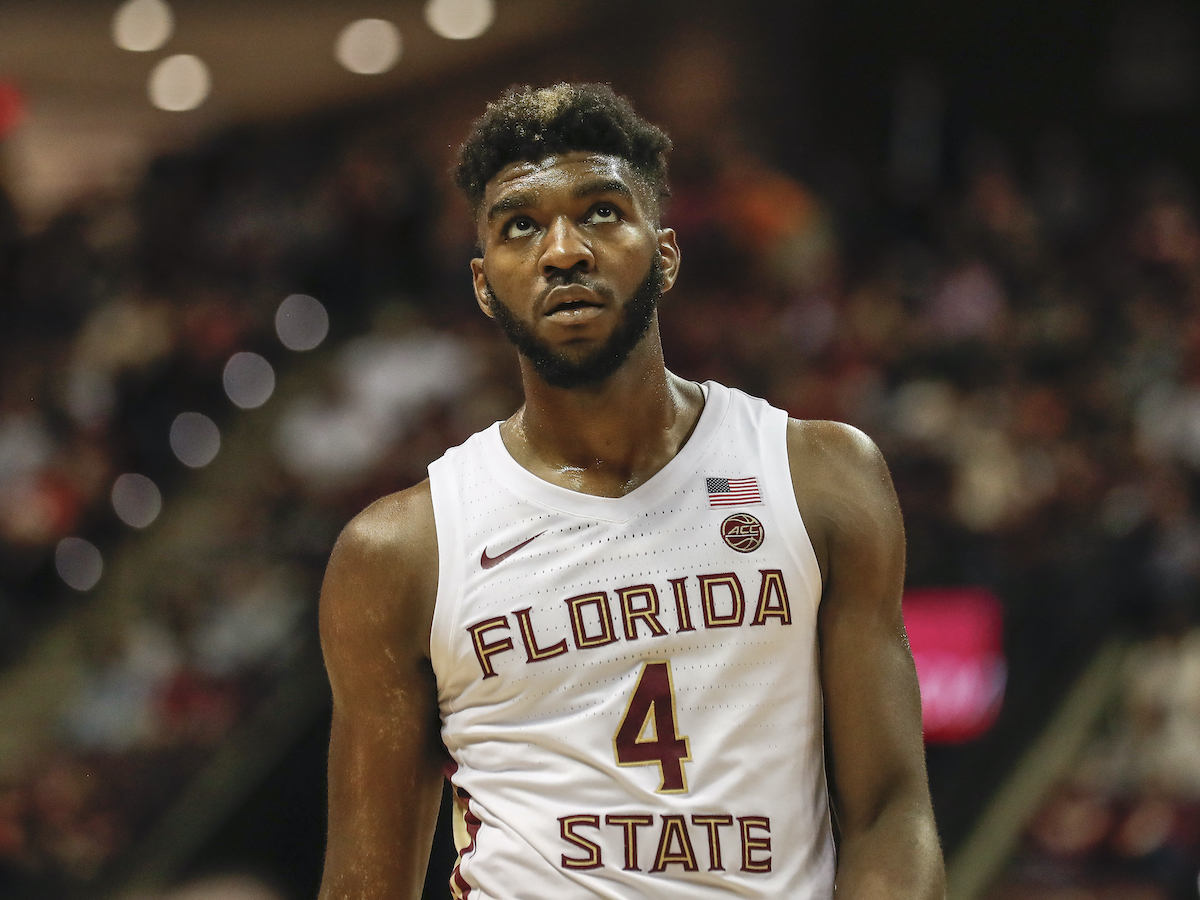 As a high school senior, Williams was ranked at No. 30 in the nation, reports the Charlotte Observer. By the time he had finished his lone year of college, however, his prospects had gone way up. That's not too surprising, considering his young age. Williams had been slightly undersized in high school, before shooting up to 6-foot-8.
In the months leading up to the 2020 NBA draft, Williams saw himself steadily rising up the draft board. Still, most of the experts' 2020 mock drafts had Williams falling somewhere in the range of the 10th to 15th pick. The biggest knock against him seemed to be his age. At just 19 years old, Williams was officially the youngest American-born player in the draft.
Still, his incredible talent as a defender gave him an NBA-ready skillset right off the bat. Not only that, but Williams showed flashes of a versatile offensive game, with the ability to knock down perimeter shots, and to put the ball on the floor and create his opportunities at the rim. Yet for all of his upside, nobody quite expected Williams to go with the No. 4 pick — nobody, that is, except for the Bulls.
Why the Bulls chose Williams
The Bulls' decision to take Williams so high in the draft puzzled many analysts. None of them outright questioned Williams' ability to turn into a solid NBA player. Yet plenty of commentators rightly pointed out that the Bulls likely could have traded down in the draft and still taken Williams with a lower pick.
None of that criticism mattered to the Bulls, who have continued to express confidence in their decision — and excitement about a player they feel was one of the best in the draft. According to the Bulls' vision, Williams has the potential to become an elite two-way player. They see him capable of guarding nearly any opponent on the floor, while also draining three-pointers at the other end.
It's hard to argue that Williams' skillset isn't a good fit for the Bulls. Wendell Carter is an exciting prospect at center, and Coby White has the makings of an excellent point guard facilitator. Williams should slot in perfectly between those two. It also doesn't hurt that Williams and White already know each other, having become friends while playing together in high school.