Drugs in the NFL: 7 Teams With the Most PED Suspensions
While the New England Patriots are being — and will continue to be — lambasted as cheaters for their controversial playoff run to a win in Super Bowl XLIX, it is important to remember that their opponents, the Seattle Seahawks, weren't boasting the most squeaky-clean track record themselves.
The Seahawks happen to be one of the league leaders in player suspensions for performance-enhancing drugs (PEDs) and substance abuse since 2010. Ironically, two of the suspensions for the Seahawks came from the same player, and that person now plays for the Patriots.
here's a look at the top seven teams in terms of number of players suspended for PEDs and substance abuse in the past five years.
4. Baltimore Ravens, New York Giants, St. Louis Rams, Tampa Bay Buccaneers – 5 suspensions each [tie]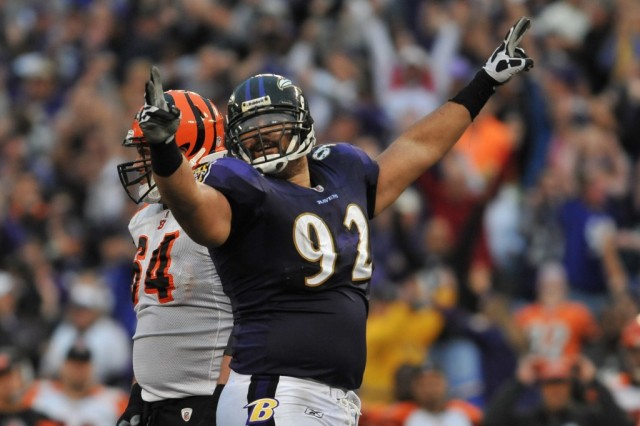 Ravens

: David Reed (2011), Ryan McBean (2012)Asa Jackson (2013), Christian Thompson (2013), Haloti Ngata (2014)

Giants

: Jimmy Kennedy (2011), Will Hill (2012), Tyler Sash (2012), Andre Brown (2012), Jayron Hosley (2014)

Rams

: Austin Pettis (2011), Brody Eldridge (2012), JoLonn Dunbar (2013), Isaiah Pead (2013), Stedman Bailey (2014)

Buccaneers

: Tanard Jackson (2010), Eric Wright (2012), Brandon McDonald (2013), Jorvorskie Lane (2014), Da'Quan Bowers (2014)
3.  Indianapolis Colts – 6 suspensions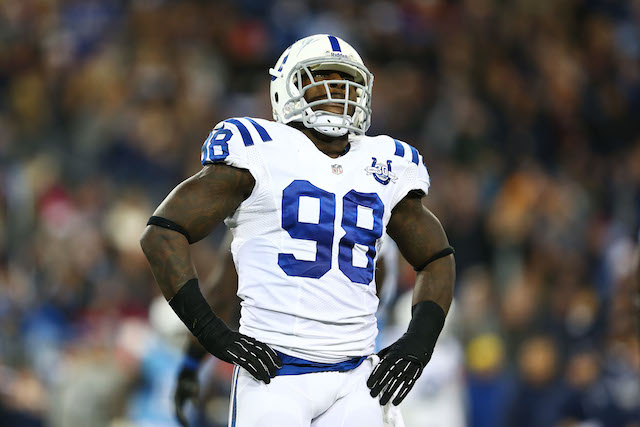 Suspensions

: Jaimie Thomas (2011), Weslye Saunders (2013), LaVon Brazill (2013), LaRon Landry (2014), Robert Mathis (2014), LaVon Brazill (2014)*
* Repeat suspension
2.  Seattle Seahawks – 9 suspensions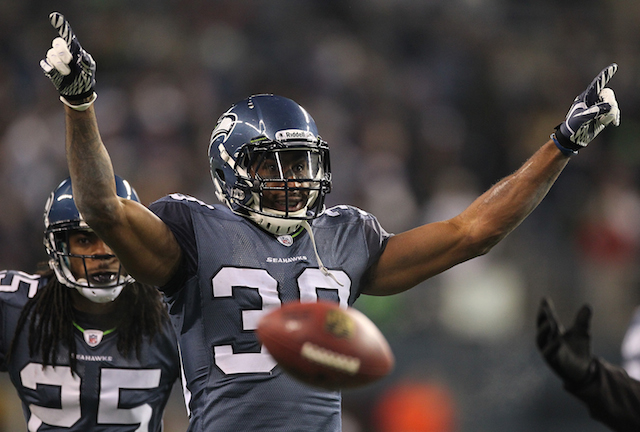 Suspensions

: Lendale White (2010), Vai Taua (2011), John Moffitt (2011), Brandon Browner (2012), Winston Guy (2012), Allen Barbre (2012), Bruce Irvin (2013), Walter Thurmond (2013), Brandon Browner (2013)*
* Repeat suspension
1.  Washington Redskins – 10 suspensions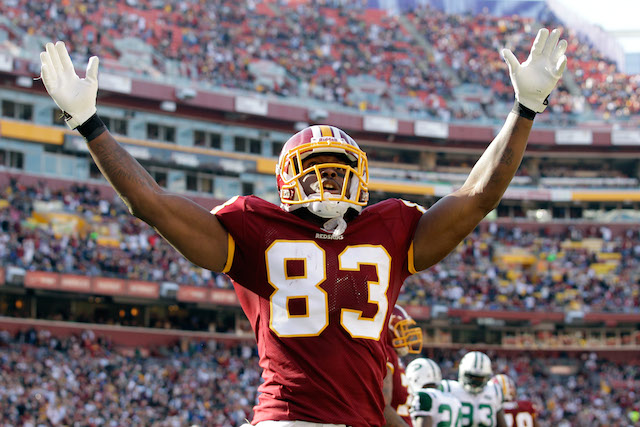 Suspensions

: Trent Williams (2011), Fred Davis (2011), Phillip Buchanon (2011), Tanard Jackson (2012), Cedric Griffin (2012), Jordan Black (2012), Jarvis Jenkins (2013), Rob Jackson (2013), Brandon Moore (2014), Tanard Jackson (2014)*
* Repeat suspensions
All data courtesy of Pro-Football-Reference,