No Discount for the Heat as LeBron Finds Fault With Stingy Ownership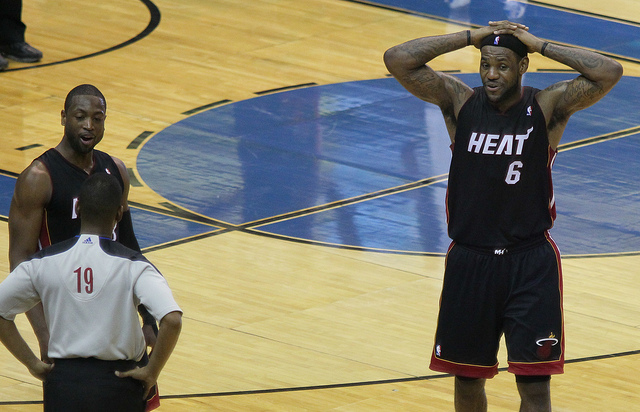 One of the great incongruities of the NBA comes from the way some members of the public treat the stars of the Miami Heat. That is, they're slandered for taking less money in order to play together, despite the fact that almost every notable free agent in any sport is pressured by fans to take less money for the good of the team. Never mind the fact that the owners are, to a tee, wealthier than almost all of the players and are often much more equipped to deal with things like the luxury tax. That is to say — the average NBA player often needs to grab as much money from each contract as possible, because their ability to make money through basketball is on a very, very short lifespan. Usually, they need to take what they can get when they can get it.
LeBron James is not one of those players. Suffice it to say that in order for LeBron James to ever have to work a day he doesn't want to, he would have to spend an inordinate amount of money, lose all of his sponsors, and burn every bridge he's built twice. No one in the NBA is more equipped to suffer the financial losses that a reduced contract would bring than James, which was part of the reason why Chris Bosh wound up the highest paid member of Miami's Big Three — as far as NBA contracts go. With the Heat having been sent back to South Beach in a whirlwind of loss, sadness, and frailty, what was once a lock to be not five, not six, not seven … seasons of a LeBron lead Miami squad now looks like it could be ending, and Micky Arison's got to bear a brunt of the blame.
Arison, the owner of the Miami Heat, has paid a healthy amount of the luxury tax every year past the original formation of the super team that's made the NBA Finals four years in a row; but by opting towards thriftiness over this past season, Arison may have alienated his superstar point forward. As Dan Feldman from NBC Sports breaks down, the Heat amnestied Mike Miller (and Feldman doesn't mention it, but the amnesty came just days after Pat Riley had said they weren't going to amnesty anyone), traded away their 2014 draft pick in order to offload Joel Anthony's contract, and failed to leverage their Mid Level Exception, or their MLE, into getting someone that might've helped them more than the scrap heap signings of Greg Oden and Michael Beasley.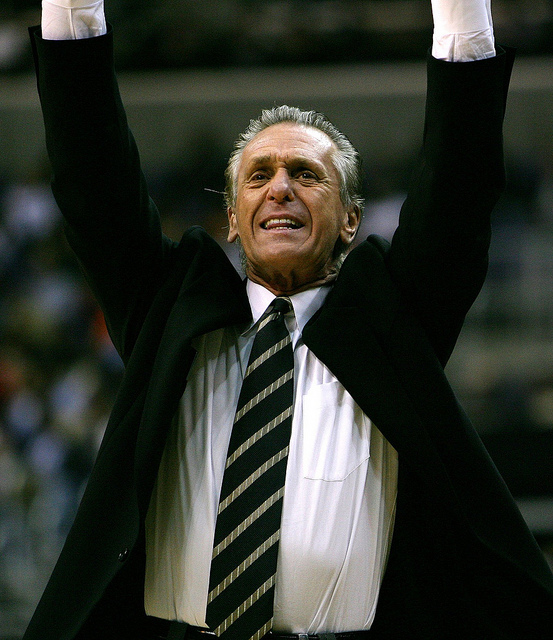 Feldman spends a lot of time quoting Brian Windhurst's ESPN column, which does a nice job laying out LeBron's position — namely, that if he opts out, he's not leaving any money on the table by signing with one team or another, so if Miami expects him to stay they've got to do a better job of putting the pieces around him. That's true, but Pat Riley has different ideas about what he wants from his players.
"I don't think we need to recruit Dwyane, LeBron and Chris again," Riley said in a press conference. "You gotta stay together, if you've got the guts. You don't find the first door and run out of it." The former coach also said that he hoped the last four years of LeBron would turn into eight or ten, and that he anticipated Dwyane Wade would spend his entire career in Miami.
"I'm not dropping championship rings on the table for those guys," Riley added. "They can drop their own.?" As a head coach and general manager, Riley has helped his teams win nine rings total — one as a player in 1972, one as an assistant in 1980, four with the Lakers ('82, '85, '87, '88), and three with the Heat ('06, '12, '13.)