No Place Like Home: Top 5 Reunions Between Players and Teams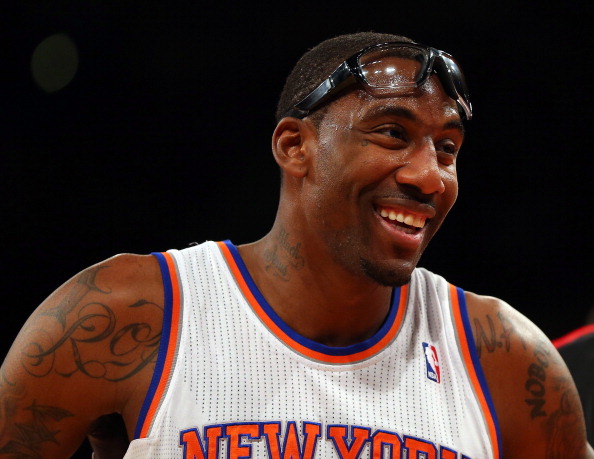 It's rare to see a professional athlete spend his or her whole career with the same team. It happened more often back in the day, but we live in a different time now. Loyalty to one's original organization isn't always high on an athlete's priority list, and teams have always been quick to jettison athletes. When a player chooses to come full circle and go back to where they started, there's something poetic in that. And it may happen with Amar'e Stoudemire.
According to reports, if the New York Knicks and Stoudemire both agree on a buyout, there is a very good chance that he would return to the Phoenix Suns, who appear to be "serious contenders" for his services. This would be would be a pretty cool reunion, as Amar'e was taken ninth by the Suns in the first round of the 2002 NBA Draft. And although he's no longer the same player, it's safe to say that he was never better than when he was rocking the pick and roll in Phoenix gear. And he's not the only player to come to the conclusion that there may be no place quite like home. With that, this is our top five reunions between a player and his original team.
All statistics are courtesy of Sports-Reference.com
1. Alonzo Mourning, Miami Heat
Hall of Famer Alonzo Mourning joined the Miami Heat in the 1995-96 season and had immediate impact with the organization and the fans. 'Zo averaged 23.2  points and 10.4 rebounds per game in his first year with the team. And during his initial stint with the Heat, Mourning would go on to make seven All-Star Games and win back-to-back NBA Defensive Player of the Year Awards. After sitting out the entire 2002 with a kidney disease, Mourning joined the New Jersey Nets in 2003, only to retire after only 12 games with the organization.
But Alonzo Mourning was nothing if not a fighter, and he ended up giving it another go with the Miami Heat in 2004. At 35 years old, 'Zo may not have been the same force he once was, but he always remained one of the team leaders, and his presence helped the Miami Heat capture their first NBA Championship in 2006.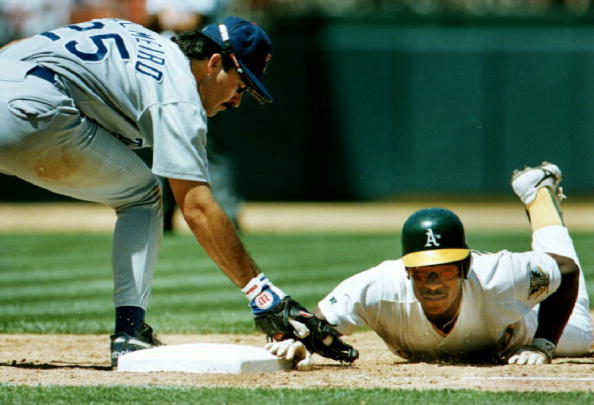 2. Rickey Henderson, Oakland Athletics
Rickey Henderson did a lot during his 25 years in Major League Baseball. He won a Gold Glove in 1981, the AL MVP in 1990, two World Series titles, and scored the most runs in baseball history. But what he's really known for is stealing bases. When it comes to that, Henderson is king. It's not even close. And in his Hall of Fame career, Rickey stole a lot of bases for a lot of different ball clubs. But it would seem that there was only one team that actually stole his heart: the Oakland Athletics. Which is why the Man of Steal kept coming back to them.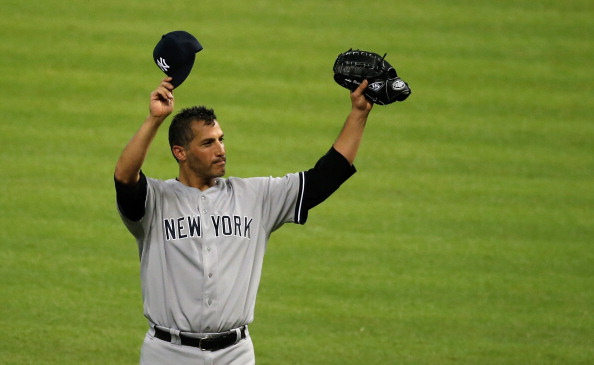 3. Andy Pettitte, New York Yankees
Andy Pettitte is one of the most beloved players to ever sport the pinstripes. He was drafted by the New York Yankees in the 1990 MLB Amateur Draft and spent the first nine years of his career playing in The House that Ruth Built. But after four World Series crowns — a modern-day dynasty — and a lifetime of memories, Pettitte opted to sign with the Houston Astros in 2004.
He spent three seasons pitching in the National League, but Pettitte was a Yankee. And in 2007, at 35 years of age, the lefty found his way back to the team that drafted him. Pettitte would give the New York faithful six more years and everything he had left in the tank. And in the end, he helped the Yankees win one more title in 2009.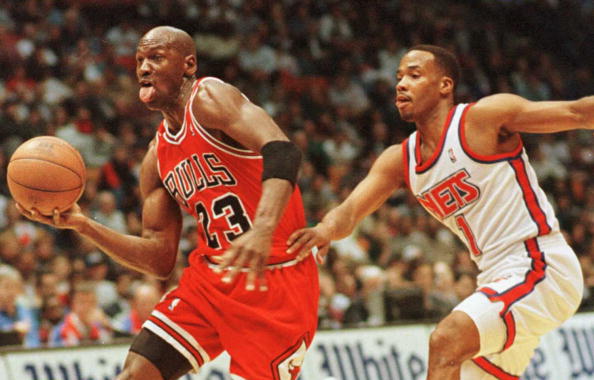 4. Michael Jordan, Chicago Bulls
Michael Jordan was the best there ever was, and probably the best there ever will be. Drafted third by the Chicago Bulls in the 1984 NBA Draft, Jordan helped transform the team into a perennial winner and a bona fide championship contender. However, three NBA titles, three Finals MVPs, nine All-Star Games, and three NBA MVP awards later, MJ decided it was time to take on a new challenge: baseball.
After a one-year stint in the Minor Leagues, Jordan realized his heart belonged to the game of basketball, and he rejoined the Bulls at the end of the 1994-95 season. It didn't take long for His Airness to bring Chicago back to the pinnacle of the sport. The Bulls would go on to win their second three-peat in the Jordan era, and Mike would take home three more Finals MVP awards and two more NBA MVPs.
It's no wonder that people in Chicago (and everywhere else) wanted to be like Mike.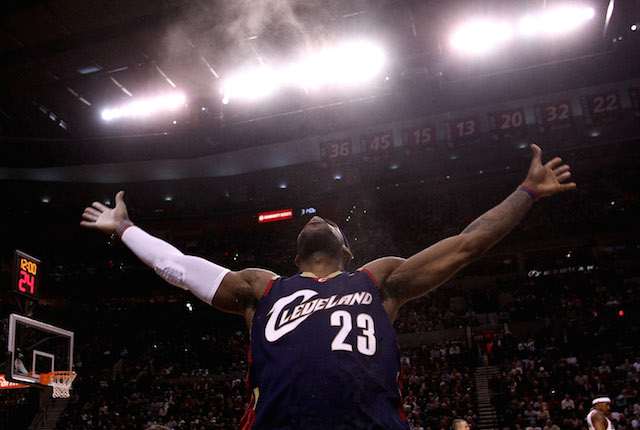 5. LeBron James, Cleveland Cavaliers
LeBron James was the homegrown talent who was destined to lead the Cleveland Cavaliers to the NBA title. And besides the many individual achievements he won during his first seven years as a member of the Cavs, James did in fact also lead the team to the NBA Finals. But they lost, and James realized he couldn't do it all by himself. So in 2010 he bolted for South Beach, the warmer weather, and the opportunity to join forces with Dwyane Wade and Chris Bosh. The move worked. James went to four-straight NBA finals with the Miami Heat, and captured two championships in the process. But then it was time for a new challenge; a fresh start in 2014. It was time for James to come home.
Now he's once again with the Cleveland Cavaliers, playing in front of the crowd that considers him family. No one knows what the future holds for King James and the Cavs. But it will be exciting to find out. In the end, he's right back where he belongs.