Nobody Wants to See Dan Snyder's Charitable Side But It Exists
Dan Snyder is one of the least popular NFL team owners if not all of American sports. This involves his refusal to change the controversial Redskins name until shareholders and sponsors forced his hand this summer. Despite the negative publicity Snyder often receives in the media, there's a good side to the 55-year-old. Snyder does a lot of charitable work.
How did Dan Snyder make his fortune and buy the Washington Football Team?
Snyder bought the then-Redskins from Jack Kent Cooke in 1999 for $800 million. He made much of his fortune that allowed him to make that purchase through an ad agency called Snyder Communications. Snyder founded it with his sister in 1989, and they later expanded it into related businesses and other territories.
Within a decade, the company had more than $1 billion in annual revenue. They sold it for more than $2 billion in 2000; Snyder's share of the proceeds of the all-stock deal was estimated at about $300 million. Sportico estimates that the Washington franchise is currently worth nearly $3.6 billion. Snyder's net worth is estimated to be about $2.6 billion.
Controversies surrounding Snyder
Controversy is common for Snyder. Obviously the most infamous was his refusal for more than 20 years to change the team's name from the politically incorrect and insensitive Redskins. He finally relented and dropped that moniker this year when sponsors and shareholders pressured the move.
Snyder also has a history of taking advantage of the team's fans. A notable example is when a season-ticket holder's real estate business was facing a downturn. She asked the team to waive her 10-year contract for a year or two.
The team not only declined the request but sued the fan — who had been a season ticket holder since the '60s — for every season of the agreement, plus interest, attorney fees, and court costs. She didn't fight the lawsuit. The team won a default judgment of more than $66,000, reports The Washington Post.
Snyder's personal life and family health scares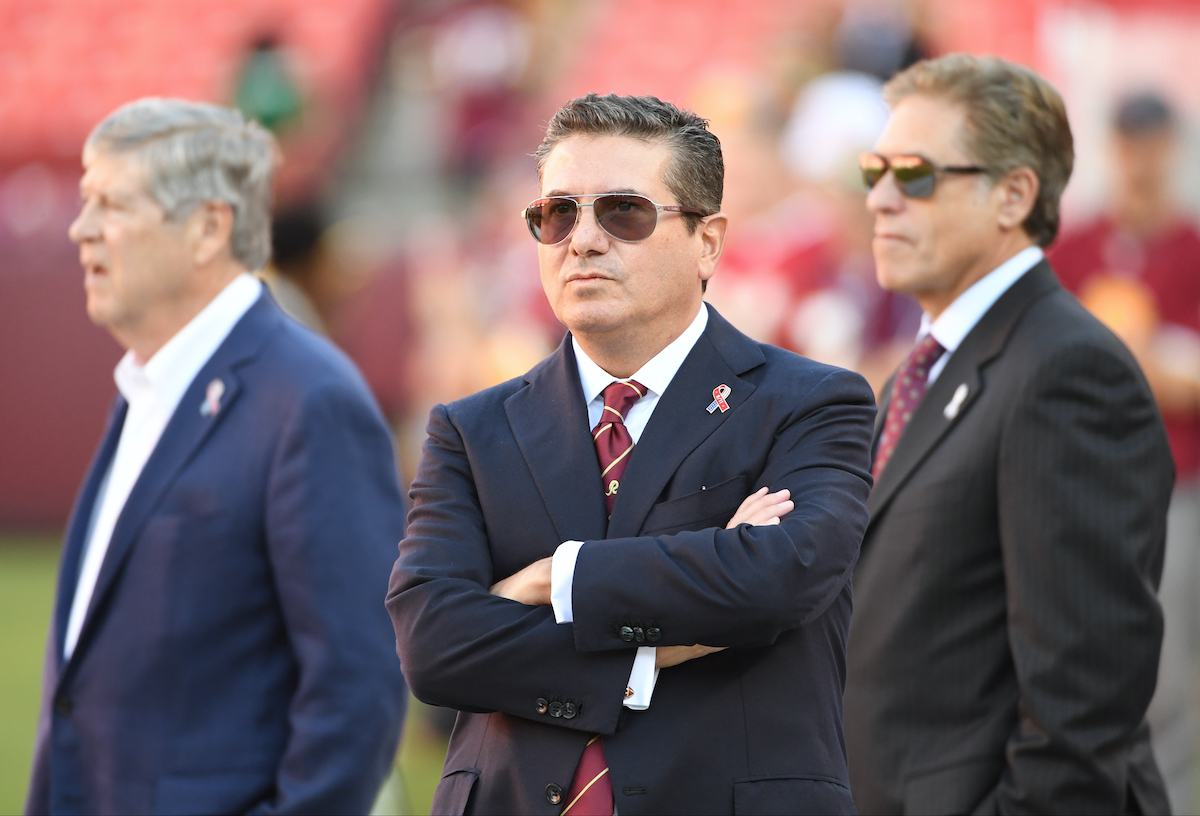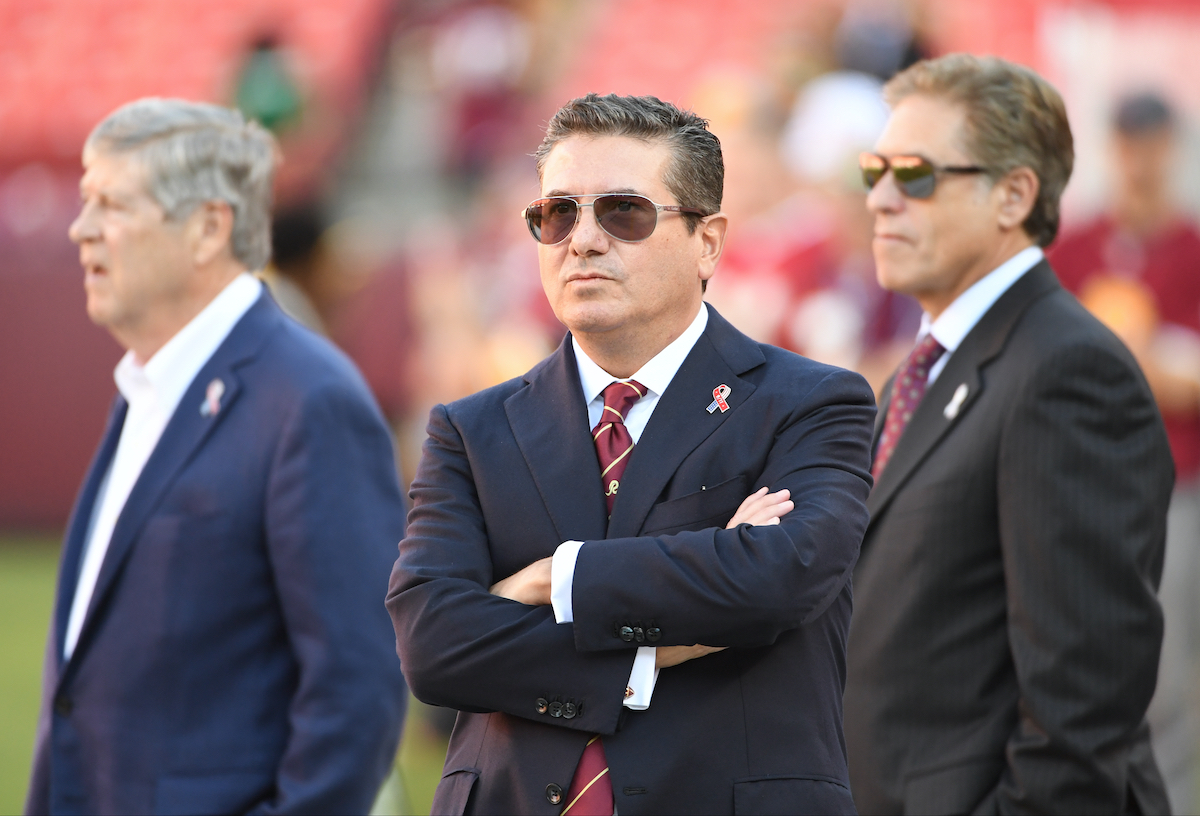 Snyder has been married to former fashion model Tanya Ivey since 1994. The couple have three children together, two daughters and a son. The New York Times shares the story of when Tanya was diagnosed with breast cancer in 2008. She hasn't detailed much about her treatment, other than that she had two surgeries for early-stage breast cancer at the Mayo Clinic about a year apart.
Tanya has also said she doesn't have the breast cancer gene. The experience led her to become a national spokesperson for breast cancer awareness, including the face of the NFL's campaign when the league had yearly breast cancer awareness events. Snyder is also a cancer survivor, having been diagnosed with thyroid cancer in 2001.
Snyder's charitable endeavors
People like to complain about Snyder and his management of his football squad, but there is one thing people can't complain about, and that is all that he does for charity. He doesn't publicize a lot of his charitable contributions, so the public doesn't often learn about them. Here are some examples:
$1 million donated to victims of the September 11 attacks
$600,000 given to victims of Hurricane Katrina
Paying shipping costs for charitable food donations sent to Indonesia and Thailand following the 2004 tsunami
Assisting in disaster relief efforts following Hurricane Matthew in 2016
Snyder also regularly helps organizations that offer support to people in need. Those include his Washington Football Charitable Foundation, Youth for Tomorrow, and the National Center for Missing and Exploited Children (NCMEC).
Snyder also founded the Washington Redskins Original Americans Foundation, with the intention of providing charitable donations and economic development for Native American tribes, but using the Redskins name in the foundation's title led to controversy.
Youth for Tomorrow honored Snyder with its Distinguished Leader Award in 2010, and four years later he and Tanya received the Charles B. Wang International Children's Award from the NCMEC.