North Carolina's Cole Anthony Refuses to Announce NBA Draft Decision Right Now
Despite the North Carolina Tar Heels' basketball team having a down year this season, guard Cole Anthony was one of the best players in the entire country. Anthony was one of the most sought-after recruits in the 2019 recruiting class. He is also one of the top NBA prospects as Bleacher Report has him going No. 4 overall in their latest mock draft. However, Anthony refuses to announce if he is going to declare for the 2020 NBA draft or if he is going to return to North Carolina.
Cole Anthony was a star at North Carolina 
Anthony is the son of former NBA player Greg Anthony who played 11 seasons in the league. Greg scored 7.3 points per game during his career as his best season was in 1995-96 with the Vancouver Grizzlies where he scored 14 points per game.
Coming out of high school, Cole Anthony was a five-star recruit, according to 247Sports. He was also the fourth-ranked recruit in the entire 2019 class. During his freshman season at North Carolina, he certainly lived up to expectations. In 22 games with the Tar Heels, Anthony averaged 18.5 points per game to go with 5.7 rebounds and four assists. He had some huge games too. In the first game of his college career, Anthony scored 34 points to go with 11 rebounds and five assists. He ultimately had nine games where he scored 20 points or more and 16 where he scored 15 points or more.
Despite Anthony not making an announcement regarding the NBA draft yet, many people expect him to go to the NBA next season. In addition to Bleacher Report having him go fourth overall in the draft, NBC Sports has him going sixth and Sporting News has him going ninth.
Coronavirus pandemic cut the college basketball season short
North Carolina, who is usually a national championship contender, was probably not going to make the NCAA Tournament this season. The Tar Heels were 14-19 overall this year as they struggled all season. 
However, the college basketball season was cut short anyways as no teams got the chance to play in the NCAA Tournament. After the NBA suspended its season on March 11 when Utah Jazz center Rudy Gobert tested positive for COVID-19, the NCAA canceled its college basketball tournament on March 12 due to the pandemic.
COVID-19 has hit the sports world hard. The NCAA also canceled remaining winter and spring sports championships, the MLB canceled the rest of spring training and delayed Opening Day, and on Tuesday the International Olympic Committee postponed the 2020 Olympics. 
Anthony won't announce decision because of coronavirus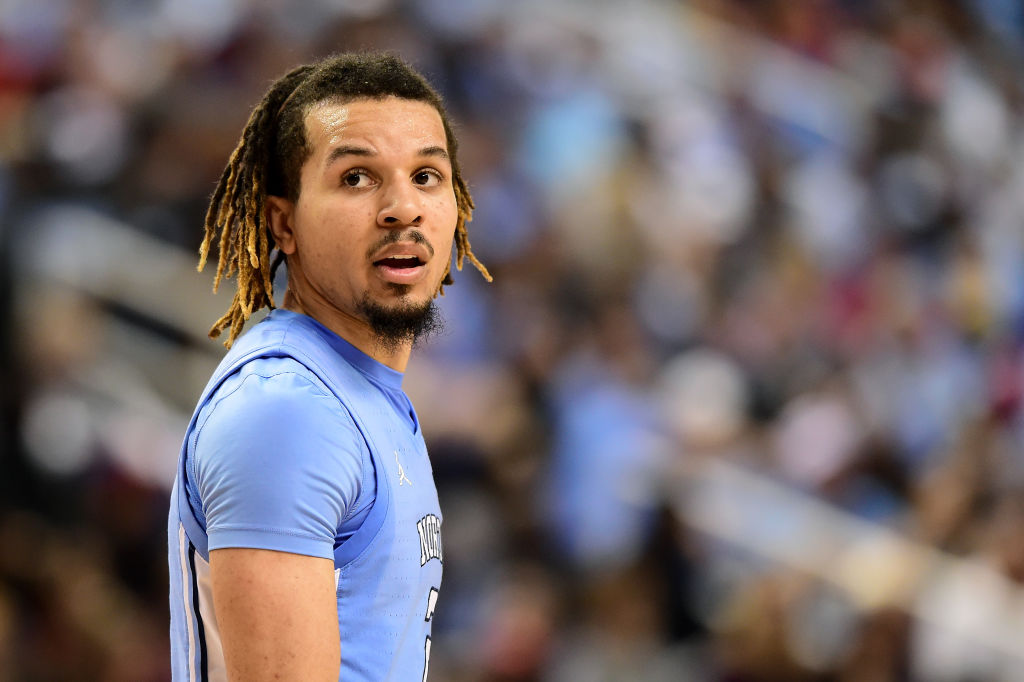 While many expect Anthony to declare for the 2020 NBA draft, he has yet to announce his decision. There is a reason for that, though. Anthony took to Instagram on Tuesday to somewhat clear things up. He said a lot of people have been asking him if he is going to declare and that playing in the NBA has been a "lifelong dream," of his. However, he is not going to make his announcement just yet.
"Given the pain that America and the world are experiencing at this time, I am going to refrain from making any announcements around that topic," Anthony wrote, according to Bleacher Report. 

Cole Anthony
A lot of sports are on hold right now. No one knows when the NBA season will return or if it will return at all this year. The same goes for the MLB season. So, for right now Anthony's decision is another thing that is, understandably, on hold. His choice to not make an announcement during this time, as it is one of the toughest times in recent American history, is the right one. His decision can, believe it or not, impact the emotions of a lot of people so holding off on announcing his decision is the best decision he can make.