Not Even a Lie Detector Could Save David Kircus' Job With the Denver Broncos
David Kircus enjoyed a brilliant career in college football's lowest levels.
A record-setting receiver at Grand Valley State, a Division II school, Kircus parlayed his success there into an NFL stint. Come May 2007, Kircus was preparing for his second season alongside Brandon Marshall and the Denver Broncos.
Then, Kircus found himself in handcuffs and answering questions with a lie detector nearby. But not even the lie detector could save his job with the Broncos.
David Kircus played parts of three NFL seasons
RELATED: Jahvid Best Became an Olympic Sprinter After Concussions Ended His NFL Career
A 6-foot-2 receiver from Mount Clemens, Mich., David Kircus played college football at Grand Valley State, a Division II program in Michigan.
By the time he entered the 2003 NFL draft, Division I programs had every reason to wonder if Kircus was the one who got away. Kircus finished his college career with an NCAA record 80 receiving touchdowns, 35 of which came as a senior in 2002.
A two-time Division II All-American, Kircus entered the league as a sixth-round pick of the Detroit Lions in 2003. Kircus caught six passes for 121 yards and a touchdown in two seasons with the Lions; most of that damage came on a 50-yard touchdown he caught from Joey Harrington in 2004.
Kircus didn't play in 2005 and joined the Denver Broncos for the 2006 season. He caught nine passes for 187 yards and returned six punts for 86 yards.
Kircus was arrested in May 2007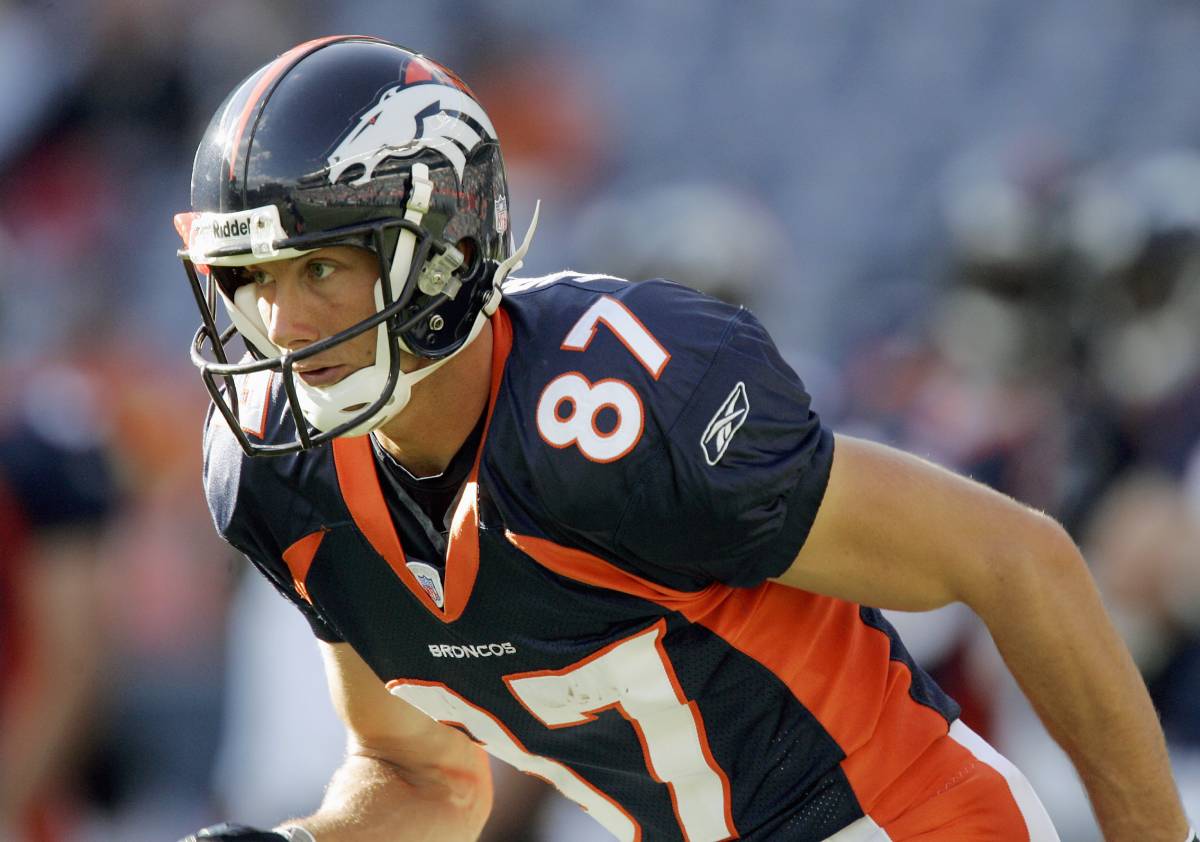 RELATED: John Elway Made $150,000 Playing Baseball Before Playing QB for the Broncos
David Kircus appeared to be a rising fan favorite entering the 2007 season. After he spent 2005 working at Subway, Kircus returned to the NFL and could have been the Broncos' next breakout star.
Then came an arrest in May 2007. The Arapahoe County Sheriff's Department (Colo.) arrested Kircus on suspicion of second-degree assault, according to ESPN.
Kircus allegedly struck a man in the face and left him with broken facial bones. Broncos head coach Mike Shanahan opted not to immediately release Kircus and instead let more details come in.
Not even a lie detector could save David Kircus' spot with the Broncos
RELATED: Tom Brady Just Scored a $1 Million Boost to His Super Bowl Chances
David Kircus wanted to do whatever he could to clarify the situation. Kircus said the punch came in self-defense.
To prove himself innocent and keep his spot with the Broncos, Kircus took a lie detector test. The test would have determined if he acted in self-defense or if he was the aggressor.
Kircus passed the polygraph test. Broncos coach Mike Shanahan praised Kircus for going that far to save his job.
"Anybody that wants to go in there and take a lie-detector test
where his career is based on whether it comes out positive or
negative, I've got a good feeling."
Unfortunately for Kircus, he didn't keep his job for long. Although Shanahan publicly said the Broncos would keep Kircus regardless of how his case went, the team released him in August 2007.
Shanahan said the decision had nothing to do with Kircus' pending legal issues. Kircus pleaded guilty to misdemeanor assault on Nov. 14., 2008, and received two years' unsupervised probation as part of a plea deal, according to the Denver Post.
Kircus bounced around several non-NFL teams and leagues, including the United Football League, until 2012.
All stats via Pro-Football-Reference