Not-So-Sterling: The 5 Best Responses to Clippers Owner's NBA Ban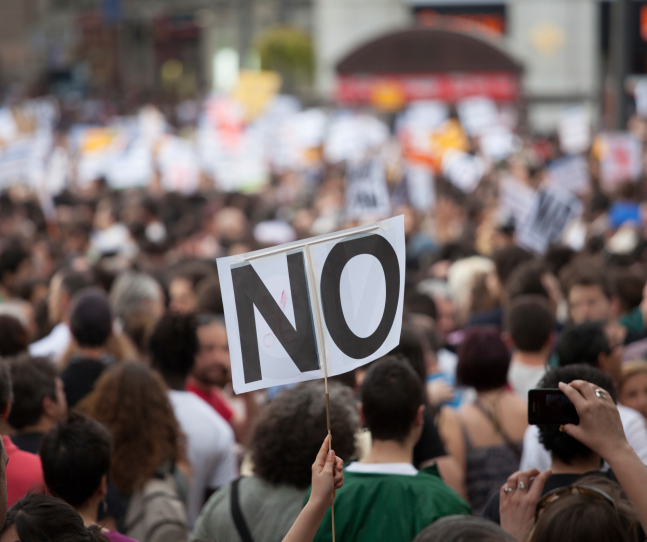 With the news that Los Angeles Clippers owner Donald Sterling has received a lifetime ban from the NBA's practices, games, and facilities, the NBA fandom erupted. While this move is unprecedented for the league, it showed Silver to be an assertive commissioner, and illustrated to every facet of the NBA — from the fans, to the players, to the ownership — that he would not be nearly as meek as late-stage David Stern, the longtime NBA commissioner who announced his retirement in 2012 and didn't relinquish control until 2013.
The aftermath of Silver's decision regarding Sterling — which only applies to him, and not the rest of his family — was met with an outpouring of joy, a rare moment of unity amidst an often divided fanbase and ownership. Donald Sterling, who's team seemed to find success in the early 2010s in spite of his ownership rather than because of it, is completely disassociated from the league, and Silver urged the NBA's Board of Governors (an entity comprised now of the 29 other team owners) to a vote towards forcing Sterling to sell the team. While rumors of the Clippers relocation to Seattle percolate, it seems much more likely that finding a Los Angeles-based ownership group would be the league's preferred option.
So, in light of the monumental announcement and the subsequent rejection of racist, bigoted language in the NBA, let's take a look at the five best responses to Silver's decision. These have all been culled from Twitter, and were among the first to be posted to the social media sounding board. But first, a moment for owner Mark Cuban, often cited as the most positive model for an involved NBA owner.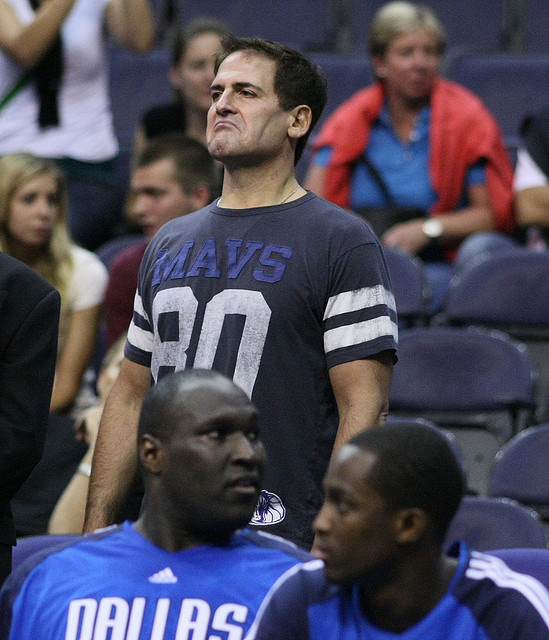 "What Donald said was wrong," Cuban told The Dallas Morning News prior to the press conference. "It was abhorrent. There's no place for racism in the NBA, any business I'm associated with, and I don't want to be associated with people who have that position. But at the same time, that's a decision I make. I think you've got to be very, very careful when you start making blanket statements about what people say and think, as opposed to what they do. It's a very, very slippery slope. Again, there's no excuse for his positions. There's no excuse for what he said. There's no excuse for anybody to support racism. There's no place for it in our league."
Well said, Cuban. Now on to the humerous takes.
Adam Silver bans Donald Sterling from the NBA for life. FOR LIFE. That's going to be a long 6 months, people.

— The Sklar Brothers (@SklarBrothers) April 29, 2014
The Sklar Brothers, among others, were the first to point out that Sterling is an octogenarian, and that a lifetime ban will most likely amount to a much shorter time than the phrase usually conjures. The Sklars are a pair of comedians based in Los Angeles. Twitter user Sr broosk opted for a different tactic, taking a (too soon!) shot at the short-lived AND-1 Mixtape Tour — a streetball league that saw a glimmer of popularity in the 1990s.
Also, Lance Stephenson is sponsored by AND-1 shoes, because of course he is. NotBillWalton, a twitter account that lovingly clowns on the Trail Blazers legend, took aim at the inaction that former commish David Stern took towards Sterling's prior reprehensible behavior. Both tweets are below.
You will note that Donald Sterling is still free to own an AND1 Mixtape Tour team. — sir broosk (@celebrityhottub) April 29, 2014
Known racist Donald Sterling's NBA tenure under David Stern = 10,988 days. Sterling's NBA tenure under Adam Silver = 88 days. Point: Silver.

— Not Bill Walton (@NotBillWalton) April 29, 2014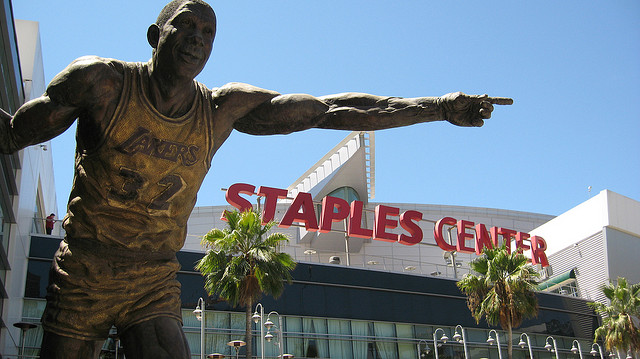 Magic Johnson, who had been linked to rumors of a Clippers sale as a potential buyer, had strong words about the incident as it reached the public consciousness on Sunday, issuing a series of tweets about the incident as Silver wrapped up his conversation. Here's the entire statement from his Twitter account. "Commissioner Silver showed great leadership in banning LA Clippers owner Donald Sterling for life. Former and current NBA players are very happy and satisfied with Commissioner Silver's ruling. Now the Clippers players and fans can concentrate on the game tonight against the Warriors with Commissioner Silver's decision. Current and former NBA players now know that in Commissioner Adam Silver we have a great leader leading our league. Now let's hope that the other 29 owners do the right thing."
The NBA legend then added that, "The people who I'm happiest for are Coach Doc Rivers, the Clippers players, and fans." Lastly, Alex Kennedy summarized the thoughts and feelings of every NBA writer about this entire incident in one succinct, all-encompassing tweet.
Ugh, I've spent way too much time talking and writing about Donald Sterling over the last few days. Good riddance.

— Alex Kennedy (@AlexKennedyNBA) April 29, 2014