Denver Nuggets Nikola Jokic Called 'One of the More Disrespected Reigning MVPs' by Michael Malone
With the Denver Nuggets struggling through a myriad of injuries and illnesses and their record plunging toward mediocrity, head coach Michael Malone felt the need to reaffirm his oft-repeated assertion of center Nikola Jokic being the NBA's best player.
Not only did Malone do that, but he doubled down on his claims by playing the disrespect card as it relates to the league's reigning MVP. After all, Jokic is having a better season now than he did last season when he captured the game's grandest individual honor.
Nuggets coach Michael Malone said Nikola Jokic has been even more efficient this season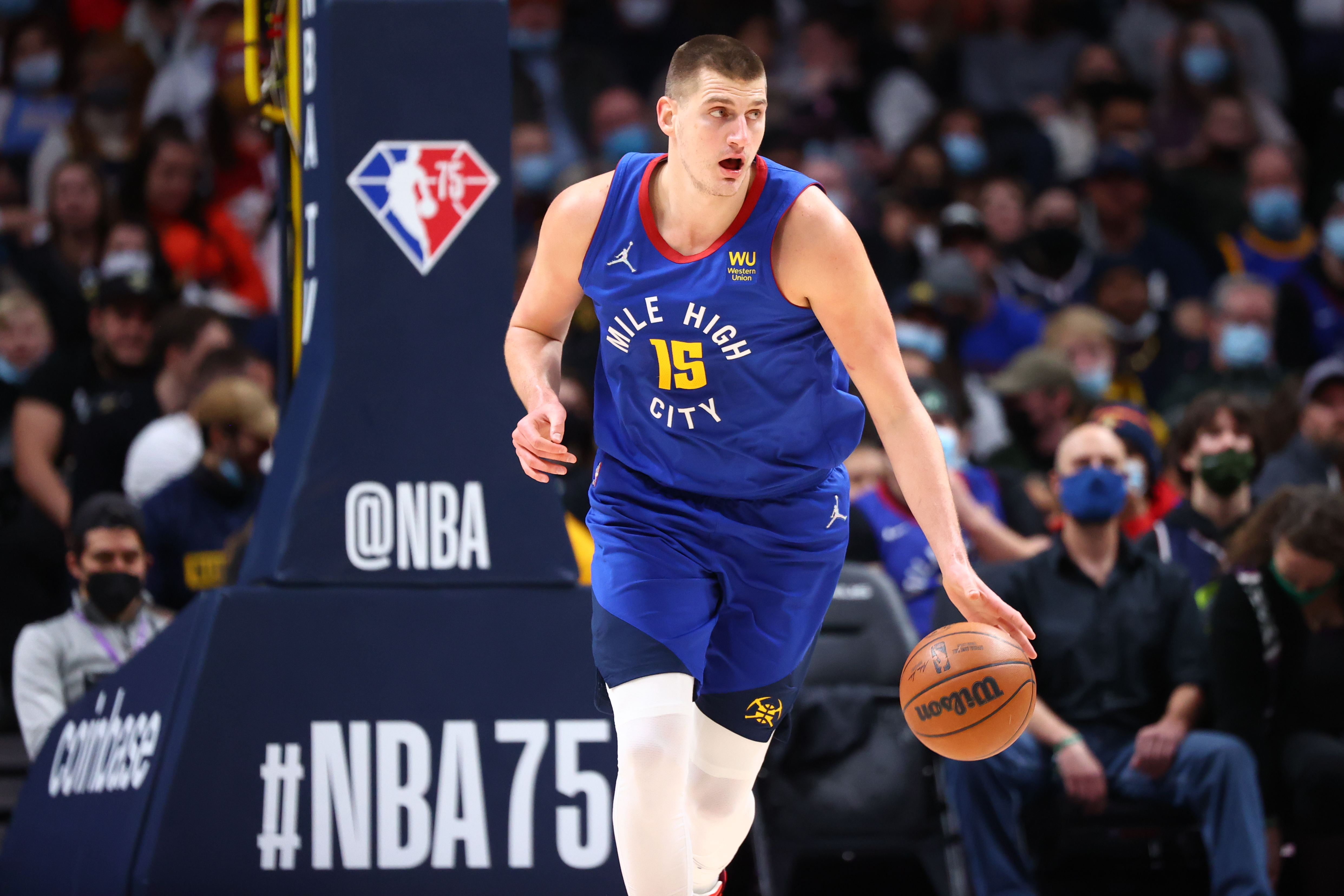 The Denver Nuggets have had to use 20 players to get through the turmoil and turnover that has come about because of injuries and illnesses. Hit hard by several bouts of COVID-19, Denver has had new players join the team on the fly, meet their teammates just hours before tipoff, and learn plays in hotel ballroom walk-throughs.
All that chaos and drama led Malone to point to Jokic as the poster boy for sustained greatness in this oddest of NBA seasons. With Jamal Murray recovering from a torn ACL and Michael Porter Jr. out for the season because of a back injury, Jokic's do-everything consistency is the only reason the Nuggets sit 20-19 and clinging to sixth in the rugged Western Conference.
Malone, a fiery head coach who occasionally goes after referees to defend his player, feels much of the basketball world has overlooked what Jokic has done in almost single-handedly keeping the Nuggets afloat.
"We don't ever take him for granted in Denver," Malone said in his pre-game presser on Tuesday. "I think he is one of the more disrespected reigning MVPs I can think of in terms of the (lack of) attention he gets.
"If you open up the dictionary and look up the word consistency, there's going to be a picture of Nikola there," Malone continued. "That's going back to the (2020 Disney World) bubble, that's going back to the 72-game season last year and this year. We knew Jamal was going to be out for an extended period, but when you add a Michael Porter (injury) and a P.J. Dozier (injury) to that list, it becomes even more incredible what he's doing."
Nuggets star Nikola Jokic is more dominant now than when he won the MVP award
Nikola Jokic beat out two-time MVP winners Giannis Antetokounmpo and Stephen Curry and established stars Joel Embiid and Chris Paul for the MVP award.
The 6-foot-11, 284-pound big man averaged 26.4 points, 10.8 rebounds, and 8.3 assists a game while posting the NBA's top Player Efficiency Rating at 31.36, per ESPN. All of that production — he also had 60 double-doubles and 16 triple-doubles — helped the Nuggets go 47-25 and secure the Western Conference's third seed.
Denver's revolving-door roster has caused its record and standing in the West to plunge this season. However, Jokic's production and efficiency have picked up. In 34 games, he ranks 10th in the league in scoring (27.7 PPG), second in rebounding (14.1 RPG), and 11th in assists (7.0). Not only has he posted nine straight 20-point/10-rebound performances (with three 20/20s mixed in), but his PER (32.65) has improved over last season's MVP level.
"He doesn't get too high or too low, and he stays right in the middle. You know what you are going to get from him every single night," Malone gushed. "To me, that's one of the definitions of greatness, and it's why Nikola is one of the best to do it."
Malone said Jokic is overlooked because of the Denver Nuggets inconsistencies
What happened to Nikola Jokic and the Nuggets on Tuesday night was symbolic of the season so far. Despite the superstar big man putting up near triple-double numbers (21 points, 13 rebounds, and eight assists), the Nuggets didn't have enough production outside of Aaron Gordon (30 points) and lost to the Clippers.
On other nights, however, Jokic has been able to will the Nuggets to wins even though he's often on the floor with four other players who just recently joined the Nuggets.
"I think he actually takes more satisfaction from winning games when he has no one (of note) around him," Malone said. "It's incredible what he's doing, and with the efficiency, he's doing so."
Malone has likely seen some of the early MVP rankings that have touted the cases of DeMar DeRozan, Joel Embiid, Curry, and Antetokounmpo. Malone is simply standing up for his star, and he doesn't want the basketball world forgetting about Jokic just because the beat-up and broken-down Nuggets have fallen back in the pack this season.
"I mean, Nikola Jokic is not sexy," Malone said with a laugh. "He's just not. There is nothing about Nikola … his wife might disagree. But if you are a true student of the game, a coach, someone that loves the game being played the right way, then you appreciate him at the level that he should be appreciated at.
"He is not going to be on (ESPN's) SportsCenter dunking on somebody. He is not going to block a shot into the third row," Malone added. "But if you appreciate passing, IQ, reading the game, what he does every night from a scoring, rebounding, playmaking standpoint — and finally, I am starting to hear that he is getting a little more credit as a defender — it is well deserved."
RELATED: The Best Trade Scenario for Jerami Grant Sends Him Back to the Nuggets