NY Sports Radio Host Craig Carton Fiercely Accuses Giants Coach Joe Judge of Being 'Afraid' to Go On His Show: 'The Answer Is No'
New York Giants head coach Joe Judge can only hope that the shocking overtime victory over Jameis Winston and the New Orleans Saints in Week 4 will finally put his team back on track.
Those who listen to WFAN, New York's flagship sports radio station, in the afternoon shouldn't expect to hear Judge discuss any of his team's potential upcoming victories in the near future, though. That's the word from Craig Carton, who co-hosts the popular Carton & Roberts show each afternoon and accused the Giants' second-year head coach of intentionally avoiding his program.
Craig Carton said Joe Judge is afraid to go on 'Carton & Roberts'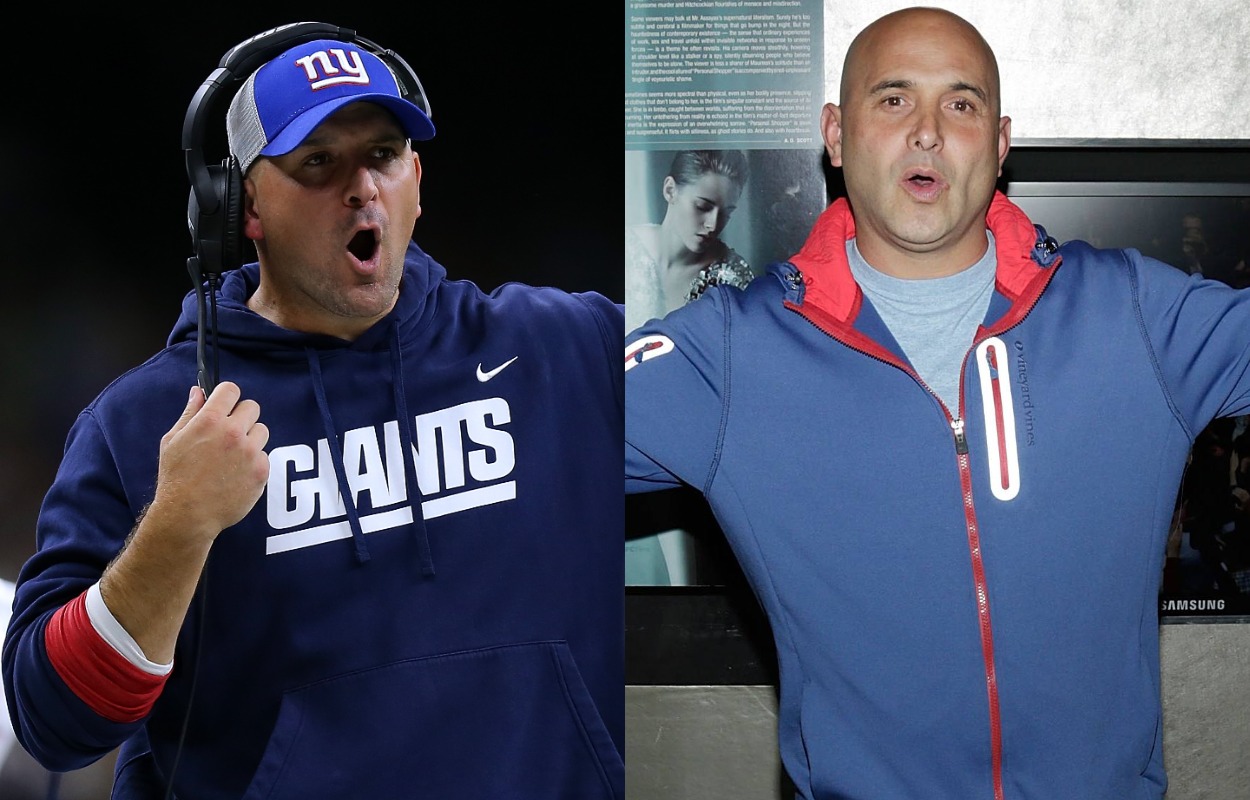 Unlike many other radio shows, Carton and co-host Evan Roberts do not usually feature guests. Only New York Yankees manager Aaron Boone and former New York Mets manager Luis Rojas have had regular weekly spots since the program premiered in November 2020.
On the Oct. 6 edition of Carton & Roberts, Carton accused Judge of refusing to appear on the show as a guest. The veteran radio host said the Giants have also played a role in his alleged decision not to call in.
"He's afraid of the afternoon show. The New York Giants will not put him on our show [because] I guess they're scared of the questions that might come across because we may actually ask him about the New York Giants and their failures. … He will not come on our show. We have asked directly; the answer is no. He is afraid to come on and talk to Giant fans in the afternoon."

Craig Carton
As of publication, neither Judge nor the Giants had addressed Carton's allegations. The three-time Super Bowl champion appeared on Boomer & Gio, the station's morning show, earlier that day.
It is worth noting Judge appeared on Carton & Roberts on May 3, days after the NFL draft ended. However, he has not called in or appeared in the studio since then.
Carton has been extremely critical of Judge throughout the 2021 season
Although neither root for the Giants (both are outspoken New York Jets fans), the two have regularly taken Judge to task in recent weeks. Following a Week 1 loss to the Denver Broncos, Carton accused Judge of thinking he's "smarter than everyone in the room."
"He's done zero to make the Giants a division contender," Carton said on Sept. 14. He also criticized the Giants head coach of failing to understand when plays could be challenged.
Not even a victory in Week 4 saved Judge from Carton's wrath. After update anchor Chris Lopresti played an audio bite of the head coach citing "process" and how results are deceiving during an Oct. 4 press conference, Carton joked Judge bought a "book of quotes" and read from it each week.
When asked about quarterback Daniel Jones' performance, Judge, unprompted, confirmed the Duke product will continue to start and told reporters they could do whatever they wanted with that information.
"You won a single game; enjoy it," Carton urged. "Stop with the high school coach crap."
Judge and the Giants need to put this controversy to rest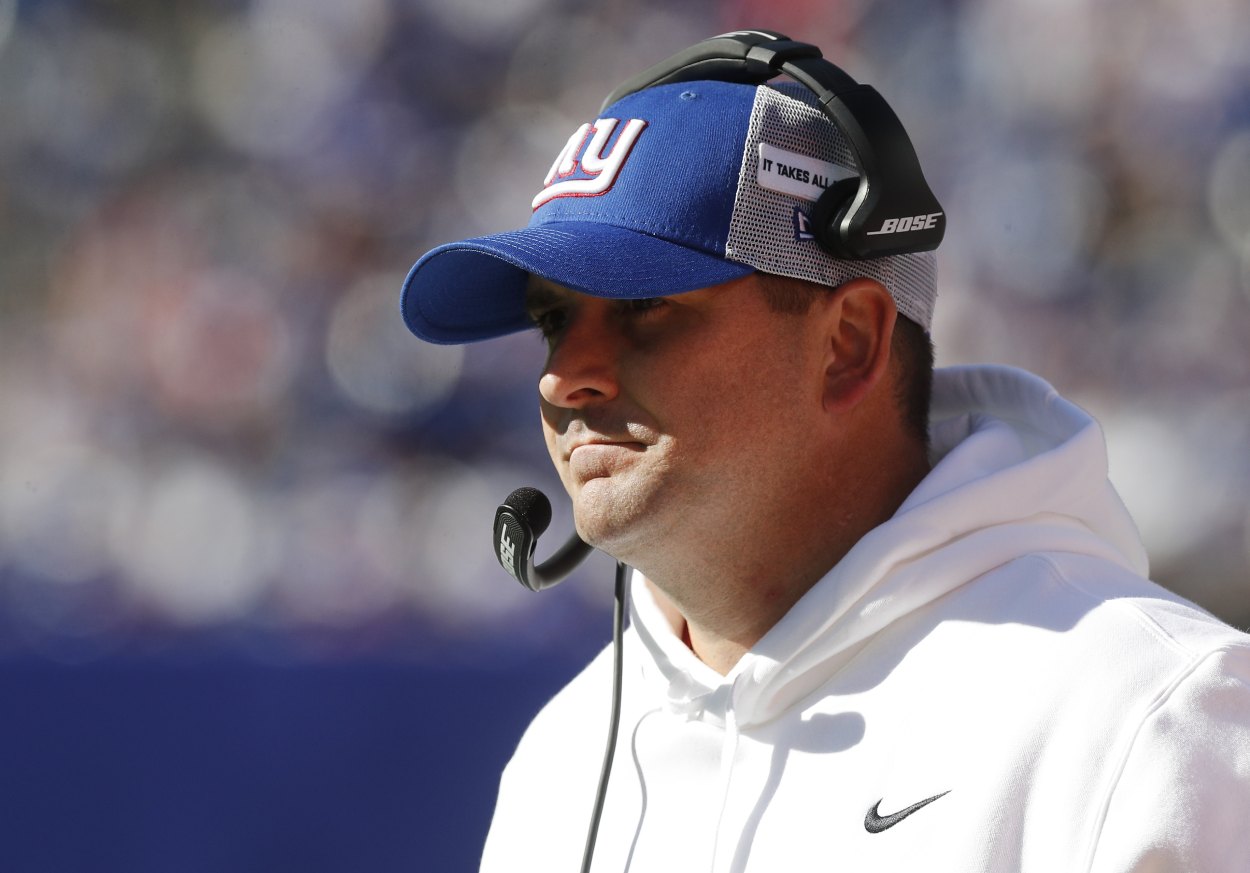 In their 11 months on air together, Carton and Roberts haven't gone easy on their guests. If you're still skeptical, just ask Roberts, a devoted Mets fan who passionately debated Rojas about the latter's managerial decisions during the 2021 season.
Media members criticizing coaches and players is part of the business, especially in New York. Carton called Yankees outfielder Giancarlo Stanton a "disgrace" this summer, in large part because the superstar only played designated hitter, before changing his tune when the 2017 National League MVP began playing in the field and hitting more home runs.
Clearly, Joe Judge has no problem going on WFAN if he was willing to spend nearly 15 minutes on Boomer & Gio. Now, although he has no obligations to appear on Carton & Roberts, the Giants organization might see value in having him call in for 10 minutes and trying to make nice.
The reality is that Judge wanted to be in the game and coach a New York sports franchise. Enduring the hits that the local sports media station delivers is part of the game.
Like Sportscasting on Facebook. Follow us on Twitter @sportscasting19.
RELATED: Bill Belichick's Long-Troubled Coaching Tree Is Suffering Even More at the Worst Possible Time