O.J. Simpson and Joe Ferguson Will Always Be Connected Due to 1 Huge Moment in NFL History
The thing one thinks of when they hear OJ Simpson's name likely has nothing to do with his Hall of Fame NFL career. However, there was a time when the young wide receiver was known for his athletic abilities. One specific moment, when he became the first player to surpass 2,000 rushing yards in a season, helped him form a bond with quarterback Joe Ferguson that surprisingly lasts to this day. 
Who is quarterback Joe Ferguson?
While everyone likely knows Simpson's name regardless, Ferguson might be a mystery. Chosen in the third round of the 1973 NFL draft, he was the Buffalo Bills' hope for the future. Lucky for him, he had a Hall of Fame running back by his side for much of his career. 
Despite a 17-year career in the NFL, Ferguson has few individual accolades to boast about. However, he got a front-row seat to Simpson running down the field in his prime. A bond formed between the two starting with Ferguson's NFL entrance in 1973. Although he passed for just four touchdowns that season, Simpson made history with 2,000 rushing yards of his own. Defenses couldn't stop him. 
Ferguson was the Bills' quarterback for 12 years before touring the NFL with several teams before calling it quits. He retired with just under 30,000 throwing yards but threw 196 touchdowns against 209 interceptions. Those initial years with Simpsons helped shape his life. The moment Simpson passed 2,000 yards still sticks with Ferguson to this day. 
Ferguson witnesses O.J. Simpson make history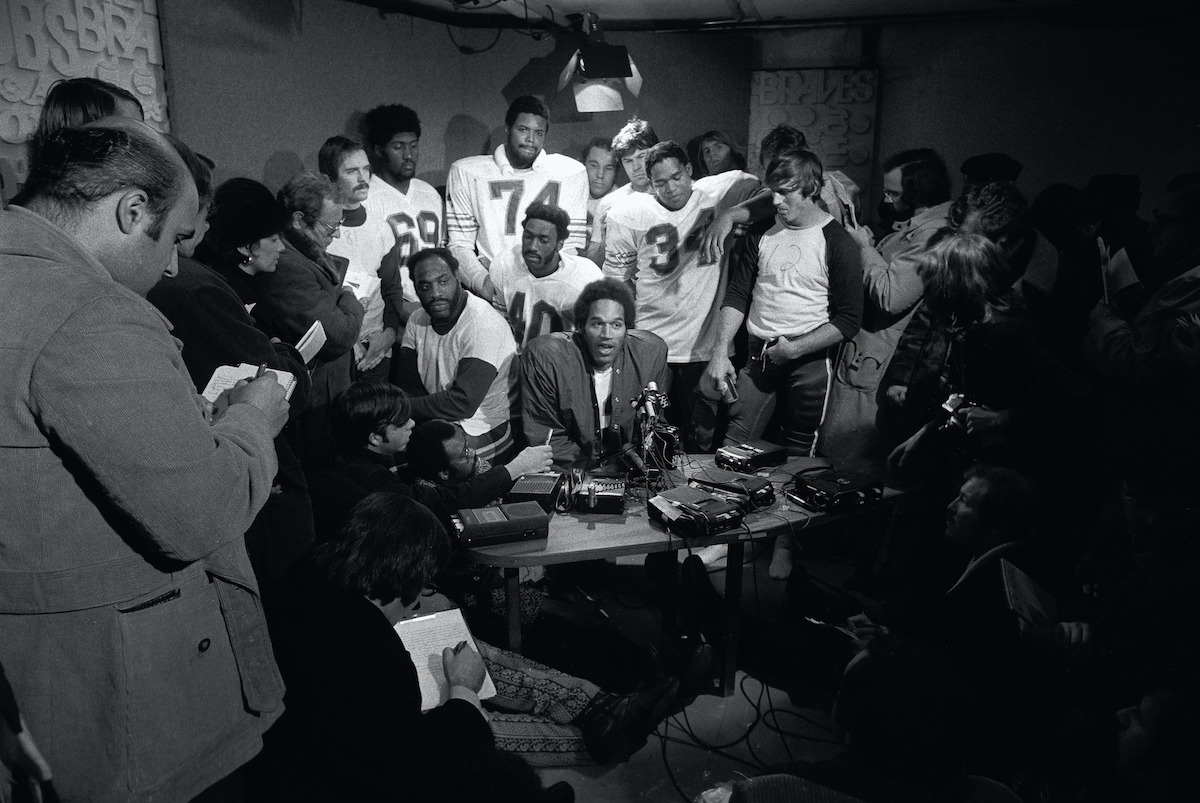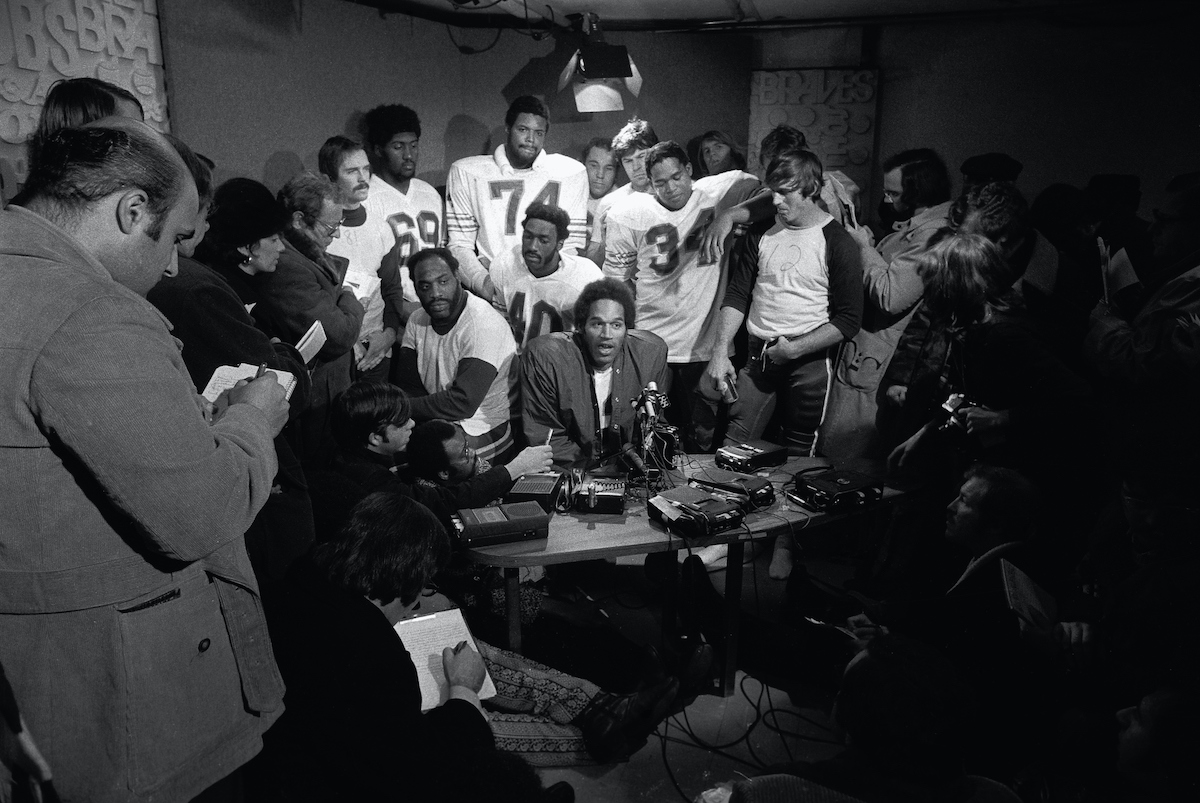 Ferguson has been out of the NFL for nearly 30 years, details the Observer-Dispatch. Now a real estate agent in Arkansas, Ferguson still likes thinking back to his glory days and acknowledges how lucky he was to have his career. The game where he handed it off to Simpson and watched him make history remains one of his favorites.
Not only did the Bills face off against the in-state rival New York Jets, but it snowed during the game. Simpson took the ball from Ferguson on a hand-off and rushed into his 2,000th yard. Although it happened during an unspectacular rookie season, it might be the play that defines his career. 
Ferguson remains friends with many of his former teammates. Among those friends is Simpson, and Ferguson has explained why he kept the loyalty despite everything working against him. 
Ferguson remains loyal
Depending on who's asked, Simpson is now known for the murder of his ex-wife or the man wrongfully accused of doing so. Despite the fact that Simpson was found not guilty of the heinous crime, many still believe the Hall of Famer committed the crimes he was accused of. But Ferguson is not among these people, reports Whole Hog Sports. 
"In my mind, I've never believed (Simpson) did it," Ferguson said (per WholeHogSports.com) "I just can't. I guess he must have changed after he left Buffalo because the guy I knew wouldn't do something like that. He couldn't. He was too smart."
Ferguson stood by Simpson from the beginning and even spoke to his friend after being released from jail on an unrelated charge. Whether or not someone agrees with this makes sense that Ferguson would remain loyal to a man who likely helped spearhead a long career in football. While Ferguson might not have the status of his former teammate, he has a lot to thank him for decades after they last took the field together.