O.J. Simpson's Oldest Daughter Reportedly Lost His Home and NFL Pension in the Years Since His Arrest
O.J. Simpson's murder trial is often viewed through one of two lenses. Some people see it as a race issue. One of the most famous black men in America was on trial for murdering a white woman. Others view it from the victims' perspective — two people murdered in cold blood. Lost in this are the ways it affected Simpson's family. To this day, that toll weighs heavy on his oldest daughter, Arnelle Simpson.
The life of O.J. Simpson's oldest daughter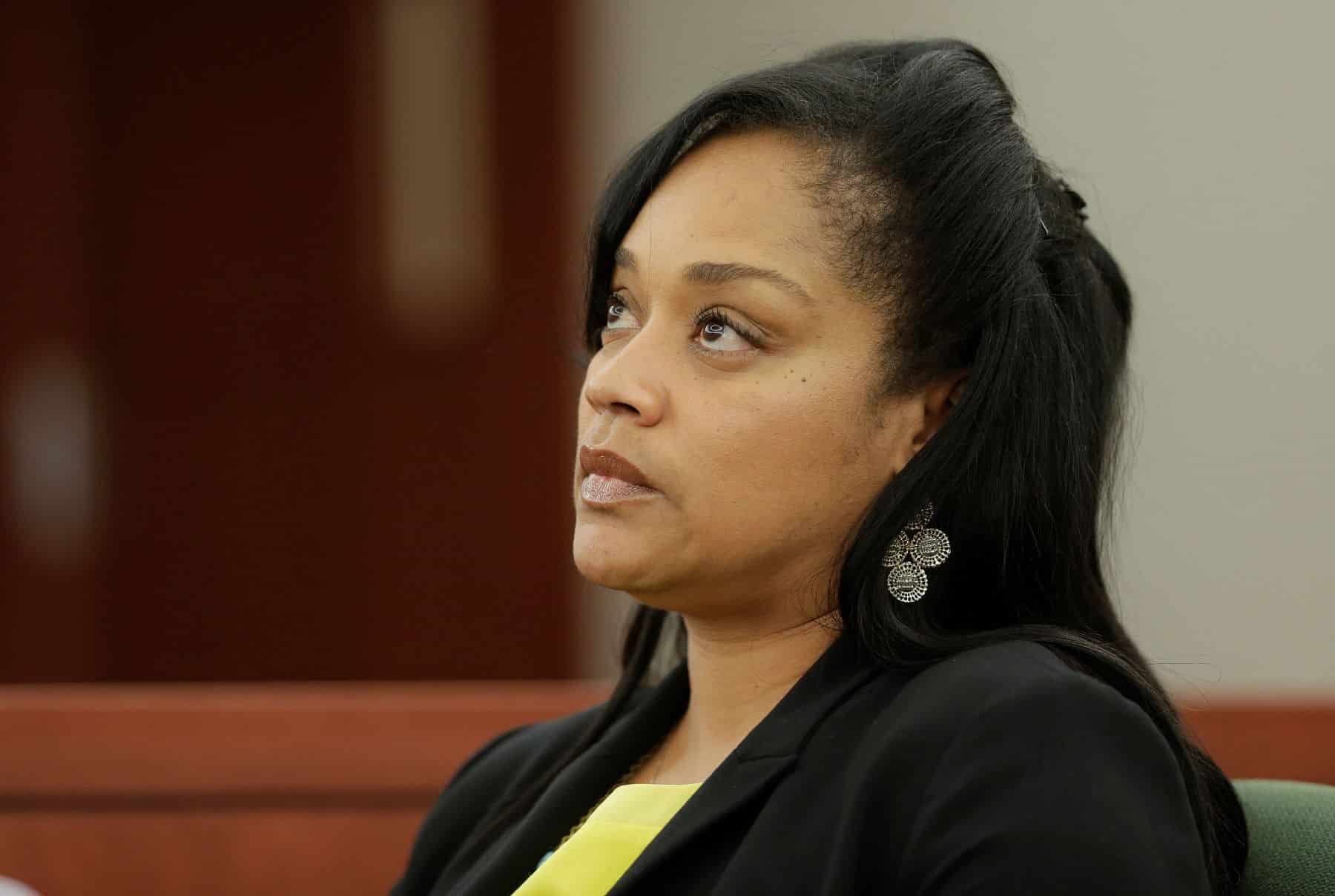 Arnelle Simpsons was born to O.J. Simpson and his first wife, Marguerite L. Whitley, in 1968. At the time, he was a rising star in football, but the cultural phenomena that followed was still a pipe dream. The couple had three children together, according to Vogue, including a daughter who died in a drowning accident at just one year old. Arnelle, however, was the oldest of the three.
In many ways, Arnelle's life coincided with her father's fame. She grew up with her father playing in the NFL. By the late 1970s, he retired from the NFL and became a name in Hollywood productions. However, Marguerite and O.J. divorced in 1979 due to his ongoing infidelity.
Marguerite fell out of the public spotlight, but after O.J.'s high-profile murder trial, Arnelle became one of her father's greatest allies. She went to bat for him, proclaimed his innocence, and even spoke at her father's last parole hearing on unrelated burglary charges. O.J. didn't make Arnelle's life easy, but she still loved him because he was her dad. However, that doesn't mean that it was easy growing up with a man like
The high life and stumbles of being a Simpson
With a life that echoed her father's success, Arnelle Simpson began to develop expensive habits because she lived in a family that could always afford it. However, after her father fell from grace, the income fell while the patterns remained unchanged. While her father was able to pay for everything as a beloved public figure, that changed after he lost all of his income. 
O.J. and Arnelle were close despite everything, but that doesn't mean that their relationship is pure. Arnelle reportedly believes that her father's actions ruined her life, and a lot of her own flaws directly resulted from the lifestyle he enabled, even before the murder of her stepmother. 
A source confirmed this to The Daily Mail: "Her actions are really revenge against a father she felt abandoned his children long ago for a life of bad behavior and crazy antics with questionable friends and loose women." However, this doesn't explain what happened when Arnelle went through all of her father's money. 
How did Arnelle Simpson lose it all?
Arnelle Simpson allegedly developed a drinking problem that her father helped her manage, reports I Love Old School Music. However, she became detached from her and her siblings after his trial. Arnelle struggled to find jobs due to her family connection. When her father went to jail for burglary charges years later, things fell into her name. O.J. was already in deep water, but Arnelle helped him sink deeper. 
Her shopping habits reportedly drained her father's bank account, and while she blamed attorney fees, they allegedly played a part in him losing his house, too. She had a penchant for spending money on her friends without regard for how more would come. Furthermore, her spending got so bad that she even drained her father's NFL pension. 
It's hard to have a nuanced discussion about the O.J. Simpson trial. However, no matter what someone thinks about the entire ordeal, a family has been torn apart in more ways than one. Arnelle is a testament to this, and although her father is free again, things will still never be the same for her and her family.