Obi Toppin Can Become the Next LeBron James for the Cleveland Cavaliers
The 2020 NBA draft order was just recently set, and now prospects can get an idea about which teams are interested in them and where they can potentially go. One of the top prospects in this year's draft is Obi Toppin, the former University of Dayton star. Toppin certainly proved his limitless potential for the Flyers last season. In fact, he could become the next LeBron James if he goes to one team — the Cleveland Cavaliers.
Obi Toppin was a star for the Dayton Flyers
RELATED: Future NBA Draft Lottery Pick Obi Toppin Wasn't Recruited as a Senior
Toppin is already familiar with the state of Ohio and its basketball fans. He is from Brooklyn, New York, but Toppin played college basketball for the Dayton Flyers in Dayton, Ohio.
As a redshirt freshman at Dayton in 2018-19, Toppin averaged 14.4 points per game to go with 5.6 rebounds. He was also second in the country in dunks and set the UD school record with 83, per his bio on UD's site. Toppin ultimately earned the 2018-19 Atlantic 10 Rookie of the Year award and First-Team All-A-10 honors.
In 2019-20, though, Toppin became a superstar. He averaged 20 points per game and 7.5 rebounds. He became more of a threat from the outside too, as he averaged 2.6 3-point attempts per game, shooting 39% from long range. His play ultimately earned him the AP Player of the Year award, as well as the Wooden Award and the Naismith Award.
Dayton was an excellent team too, and a national championship contender as the Flyers went 29-2. However, they never got a chance to go on a championship run as the NCAA Tournament was canceled due to COVID-19.
LeBron James won a championship for his home state
RELATED: LeBron James Has Sadly Had to Mourn Two Deaths During the 2019-20 Season
Prior to entering the NBA, James was born and raised in Ohio and went to high school in Akron, Ohio. He then ultimately stayed home when the Cleveland Cavaliers selected him with the No. 1 overall pick in the 2003 NBA draft.
During his first stint in Cleveland, James helped the Cavaliers do some things that the franchise had never done. He led them to the NBA Finals in 2006-07, and they won the most, and second-most, games in franchise history in 2008-09 and 2009-10, winning over 60 games in each season.
After leaving the Cavaliers and playing with the Miami Heat for four seasons from 2010-11 through 2013-14, James chose to return home to the Cavaliers in 2014-15.
"Before anyone ever cared where I would play basketball, I was a kid from Northeast Ohio. It's where I walked. It's where I ran. It's where I cried. It's where I bled. It holds a special place in my heart," James wrote for Sports Illustrated when he returned to the Cavaliers in 2014. "People there have seen me grow up. I sometimes feel like I'm their son. Their passion can be overwhelming. But it drives me. I want to give them hope when I can. I want to inspire them when I can. My relationship with Northeast Ohio is bigger than basketball. I didn't realize that four years ago. I do now."
James ultimately led his home team to four straight NBA Finals from 2014-15 through 2017-18, winning an NBA championship in 2015-16. James realized the passion that Ohio basketball fans have, and eventually won them a title.
Can Obi Toppin now do something similar?
Obi Toppin can become the next LeBron James for the Cleveland Cavaliers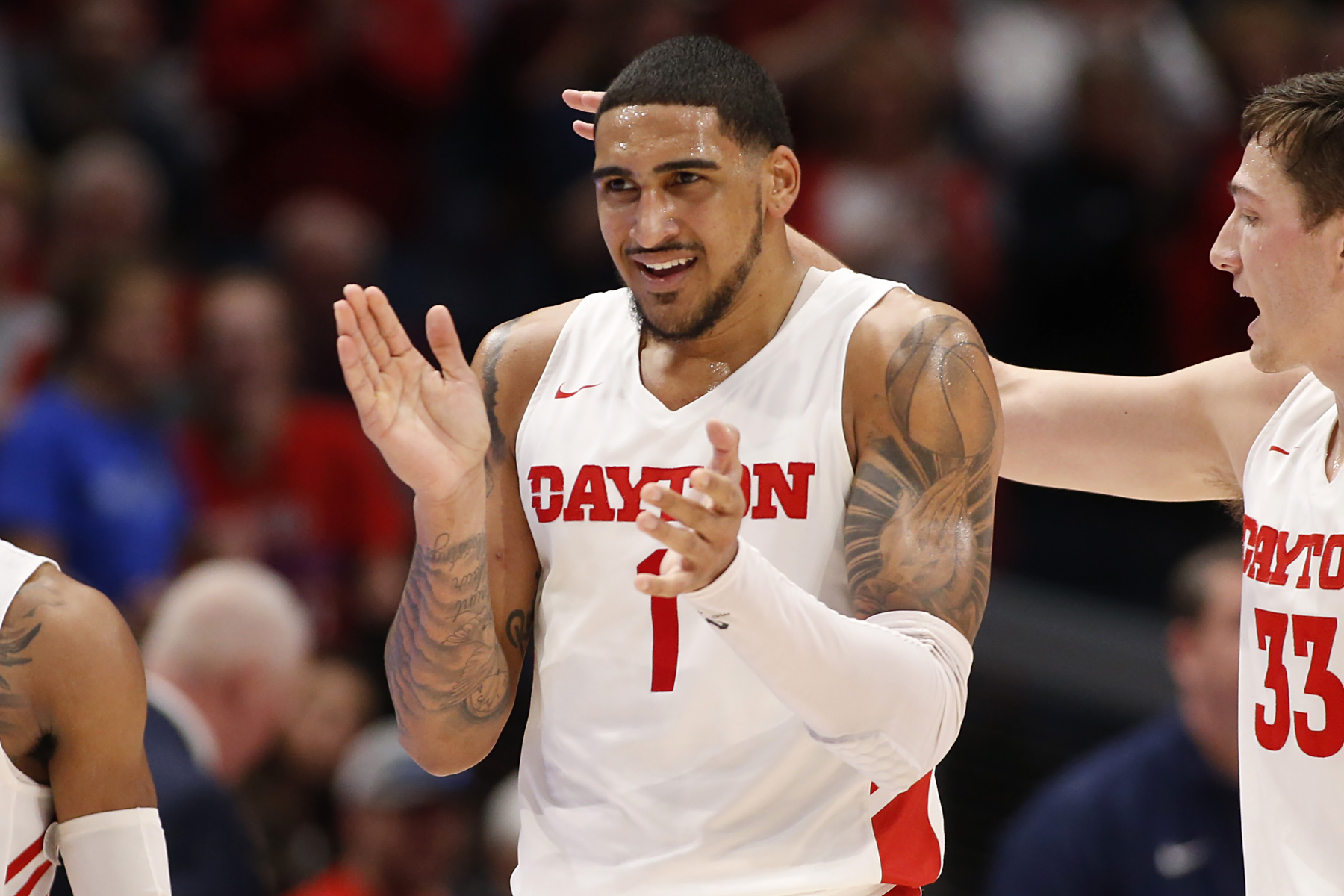 RELATED: LaMelo Ball Isn't in the NBA Yet, but He's Already Made Basketball History
No, Toppin is not originally from Ohio, but he now has a connection with the state and its basketball fans.
"Once again Thank You Flyer Nation," Toppin tweeted when he declared for the 2020 NBA draft. "Love you always."
He could have won a championship for the state too. However, his chance to do so was taken away by a pandemic.
Now, Toppin can potentially stay in Ohio and get another chance to win a ring in the state by winning an NBA championship for the Cleveland Cavaliers.
The 2020 NBA draft order was recently revealed and the Cavaliers have the fifth overall pick. Toppin is projected by some mock drafts to go as high as No. 3 overall and as low as No. 10, according to NBA.com. However, some mock drafts do, in fact, have Toppin going to the Cavaliers.
This could be a perfect pick for a team that has selected two guards in the top 10 each of the last two years in Collin Sexton and Darius Garland. Adding Toppin could make the team's future extremely bright.
So, can Toppin become the next LeBron James for the Cavaliers? He will most likely not even be close to as successful or as talented as James has been in his career. If he goes to the Cavaliers, though, he can do as James did and win a championship for Ohio, a state they are both deeply connected to.
Stats courtesy of Sports Reference