Odell Beckham is Frustrated with the Browns' Offense, but Who's to Blame?
After an eventful offseason in which they found themselves talked about as a possible title contender, the Cleveland Browns now find themselves at a crossroads. In the first half of the NFL season, they find themselves not playing very well. It's gotten so bad that one of their top players — receiver Odell Beckham — has expressed his frustration.

Why is Beckham frustrated with the Browns offense, and what can they do to fix it? (All stats are up to date as of week seven in the NFL).

The Cleveland Browns' offense in 2019
The Browns' middling season is due in large part to their offense. It's looked pedestrian at best and downright bad at its worst. Here's a look at where the Browns rank in some major offensive categories in 2019 so far. It hasn't been pretty:
17th in yards (2,107)
19th in yards per game (351.2)
18th in points (120)
21st in points per game (20)
19th in passing yards (1,388)
20th in passing yards per game (231.3)
11th in rushing yards (731)
13th in rushing yards per game (119.8)
While the Browns are close to the top ten in rushing yardage, they're worse than over half the teams in the other major categories. Their passing attack has been especially mediocre. Their offensive production isn't among the worst teams in the league, but it's disappointing for a franchise who many saw as dark horse Super Bowl contenders. They're underperforming expectations.

Odell Beckham's comments about the Browns offense
After a 7-8-1 season in 2018 and acquiring Beckham this offseason, the Browns had big expectations for 2019. But so far, the offense has underperformed. The person who's most frustrated of all? Odell Beckham himself. Here's what he had to say about the team's struggles after a recent practice, according to Yahoo Sports:

"Anytime we lose, and I don't feel like I did anything to help win the game, I'm gonna be frustrated," Beckham said. "It's just the bottom line. I'm a winner in my heart, and I hate losing."

How ineffective has Beckham been? Here are his totals for 2019 so far – and they're not impressive:
29 receptions on 54 targets
436 yards
15 yards per catch
One touchdown
Beckham is on pace for 77 catches for 1,163 yards. Those are by no means bad numbers, but they're well below the numbers an elite receiver like Beckham is capable of putting up. The Browns' lack of offensive production combined with their inability to get the ball to their biggest offensive weapon is trouble. So who is at fault, and how can they improve?
How to fix the problem and make Odell Beckham happy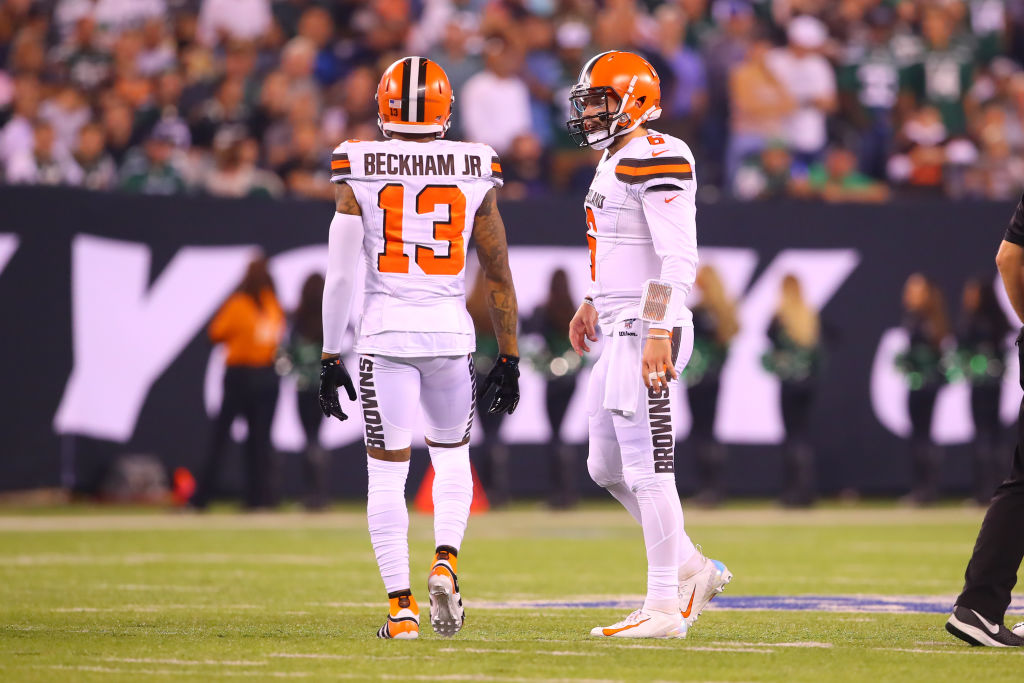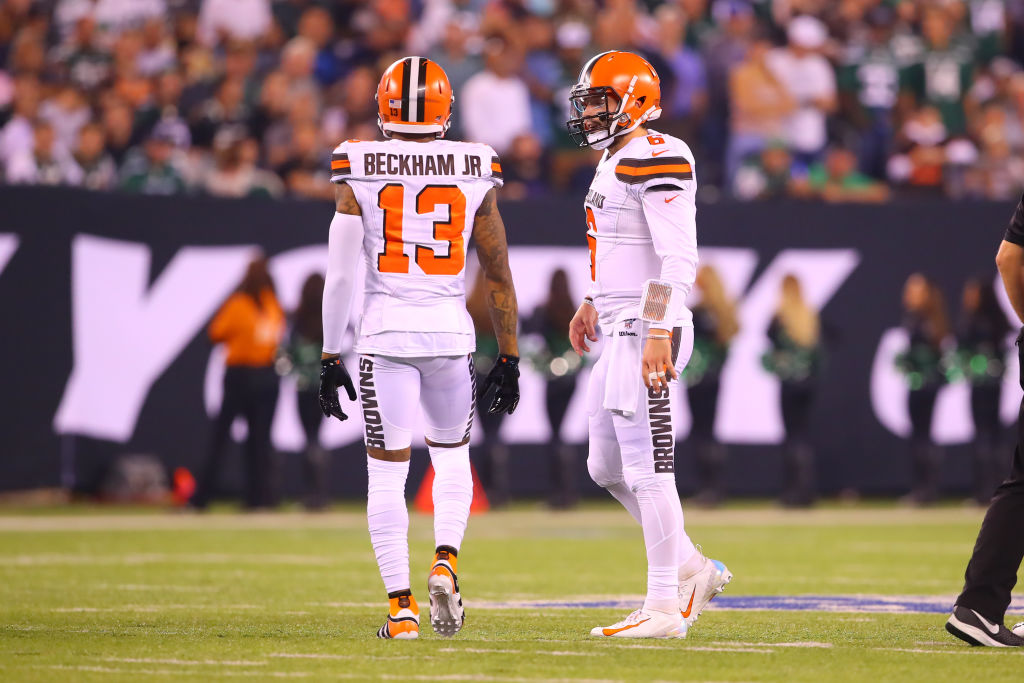 While he hasn't come right out and said it, it's fairly obvious the problem isn't with Beckham. He can still get separation. The problem lies with two individuals most of all: head coach Freddie Kitchens and quarterback Baker Mayfield. Here's what the Browns need to do to fix the offense:
Mayfield has not developed much in year two. Their coaching staff needs to diagnose Mayfield's problem and get him on the right track. Whatever's causing him to play so inconsistently needs to be corrected.
The Browns have to get Odell Beckham involved more, full stop. That is easier said than done, of course. Defenses typically key in on top players, double-teaming them as much as needed. But great teams find a way to get the best players involved. If the Browns want to make the leap from the middle of the pack to a contender, they have to find a way to get the ball to Beckham. More targets are a start.
Kitchens need to inspire more confidence from his team. Kitchens is in his first year as a head coach. He has to stop the bleeding now. Otherwise, he runs the risk of looking out of his element. If Kitchens can't turn the team around, he'll have a short tenure in Cleveland like so many other coaches before him.
It won't be easy, but if the Browns can get better execution from their quarterback, get their best player more involved, and have their coach take control, they may still be able to contend.