Odell Beckham Jr. Just Became so Much More Important to the Super Bowl Seeking Los Angles Rams
The Los Angeles Rams were supposed to be loading up for a Super Bowl push with the signing of Odell Beckham Jr. Now it seems that they'll need the former Cleveland Browns wideout just to stay afloat.
The Rams, one of the better teams in the NFC at 7-2, have officially lost their second-leading receiver. Cooper Kupp is still one of the top wideouts in the league, and any offense with Sean McVay pulling the strings on Matthew Stafford is going to be dangerous, but all of a sudden, LA is going to need OBJ to step up.
Can he fill the void for the Rams? That's a question that will soon be answered.
The Los Angeles Rams have lost wide receiver Robert Woods for the season
Ironically, the day the Rams signed Beckham, they were also a pretty major blow on the offensive depth chart.
How's that for timing?
Adam Schefter is reporting that wide receiver Robert Woods tore his ACL during practice on Friday, just a few days before LA's Monday Night Football matchup with the San Francisco 49ers. Due to the injury, he'll miss the rest of the season.
It was a freak accident, according to McVay. It also likely snuck up on the Rams because it sounds like it wasn't discovered immediately. In fact, Schefter reported that Woods was able to get up, finish practice, and even talk to the media before the injury was discovered. In fact, there was no suspicion of anything wrong with the wide receiver until tests found the isolated ACL tear after practice.
"You're sick for Robert," McVay said on Saturday, according to ESPN. "He's epitomized everything that's been right about this place. Such a great competitor. Such a tough player. Such a great football player, great person. It's so unfortunate."
Woods has been a significant piece for the Rams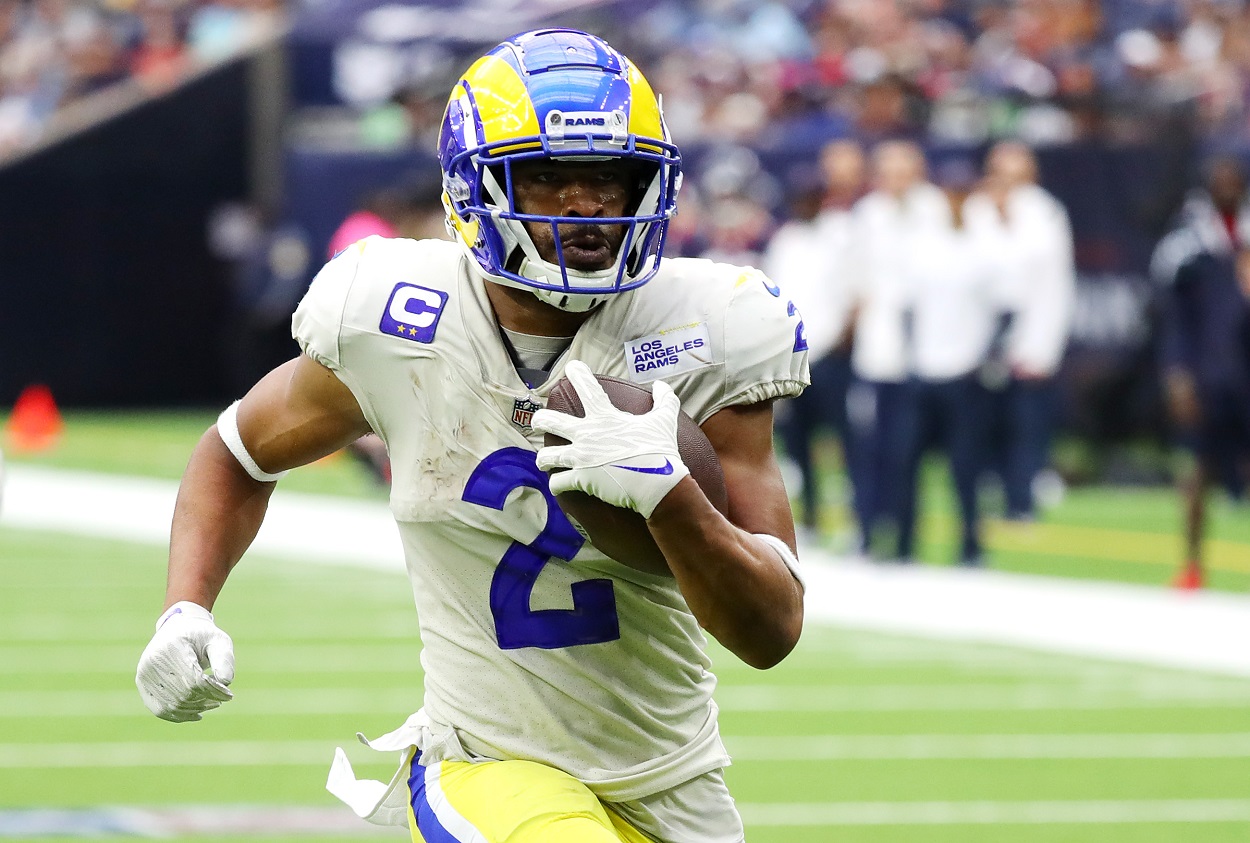 Kupp is getting all the attention this season for the Rams, and that makes sense. He's become Stafford's favorite target by a mile and has 74 catches, 1,019 yards, and ten touchdowns to prove it. He leads the league in all three categories, and his 103 targets are 34 more than the Rams' second-leading receiver.
Unfortunately, that's now the problem for LA.
Stafford's second-favorite receiver this season has been Woods, and now that he's gone, he'll be taking 45 catches for 556 yards and four touchdowns with him.
A true No. 1 receiver is sometimes only as good as his No. 2, and Woods being injured leaves a pretty significant gap in the Ram's offense. Of course, McVay is one of the better offensive minds in football, and second-year pro Van Jefferson has been solid with 443 yards and three touchdowns this season, but LA won't easily get over losing Woods.
Even McVay acknowledged as much, saying, "You don't ever replace a player like Robert Woods, but you do have to adjust and adapt accordingly."
LA will need Odell Beckham Jr. to step up in Woods' absence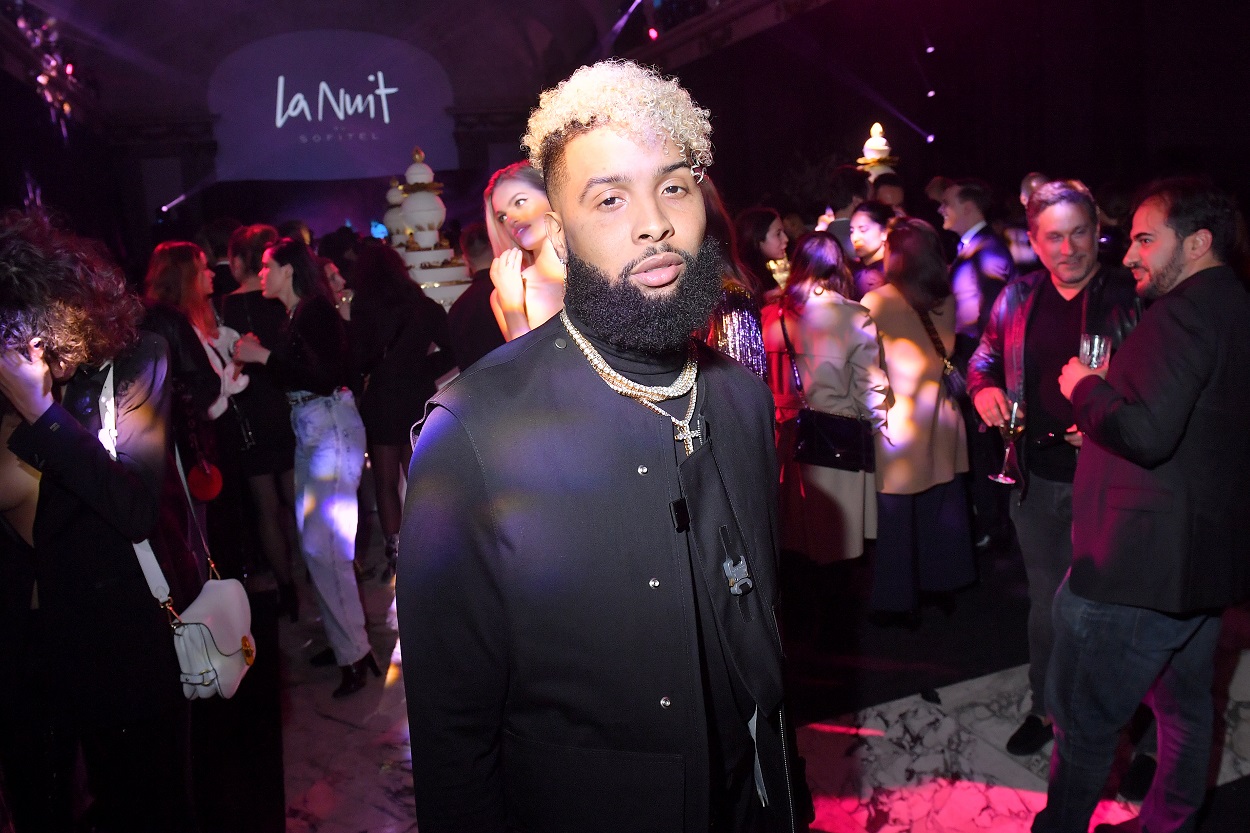 With the news of Woods' injury, Beckham just went from being a likely role player to someone who has to play a significant part in LA's offensive schemes rather quickly. Really, before the injury, OBJ seemed to be sure to fight it out with Jefferson and tight end Tyler Higbee for any footballs that weren't being thrown Kupp or Woods' way.
Now that Woods is out, nearly seven targets per game have opened up, and OBJ is the perfect player to take them.
Remember, the main issue for Beckham in Cleveland was that quarterback Baker Mayfield wasn't getting him the football. While one important figure in the story thought it was on purpose, keep in mind that Mayfield has never been known as the most accurate of quarterbacks. Meanwhile, Stafford is a bit more feast or famine. There are times when he struggles with interceptions, but when he's on, there are few quarterbacks better in the NFL.
OBJ now has an elite quarterback and play-caller at his disposal. All that's left for him to do is step up, and he seems to know that. If he can get his footing quickly enough in LA, there are targets for him to be had as early as this Monday night.
"Whatever I can do to help," Beckham said. "I'm trying to learn the playbook as fast as possible and if there's something [McVay] needs me to do, I'm always willing to do whatever it is. I guess we'll see come Monday."
Beckham is right. We will all see. Ultimately, the Rams' failure or success for the rest of the 2021 season could hinge on his ability to catch the football.
Stats courtesy of ESPN and Pro Football Reference.