Odell Beckham Jr. Needs to Avoid the DeSean Jackson Treatment if He's to Survive With the Los Angeles Rams
Odell Beckham Jr. signing with the Los Angeles Rams is surprising for several reasons. For starters, the Rams were very quiet in their pursuit of the enigmatic receiver. They weren't viewed as a likely landing spot until the closing moments of OBJ's free agency. Second, the Rams are already loaded at WR. They recently cut veteran wideout DeSean Jackson due to a lack of targets.
Beckham Jr. is a vocal individual in his desire to receive a large number of targets per game. This could be a problem in LA.
The Rams cut DeSean Jackson at his request
Before even evaluating Beckham Jr.'s chances of success with the Rams, it's essential to identify why Jackson's tenure in LA didn't work out. After all, Rams head coach Sean McVay hyped up the Jackson signing during the offseason. Jackson himself was ecstatic at the opportunity to return home and play in southern California as well.
In seven games with the Rams, Jackson saw just 15 targets. He caught eight passes for 221 yards, which is absurd production for such a small sample size. Jackson's 75-yard touchdown grab against the Tampa Bay Buccaneers played a big part in helping the Rams knock off their NFC rival.
However, this secret weapon-type role didn't fit Jackson's standards. Even at 35 years old, he believes he can play a far more focal role in an NFL offense. After requesting his release, Jackson quickly latched on with the Las Vegas Raiders, a team in need of a new deep threat.
Jackson's time with the Rams and Sean McVay was brief due to a lack of usage. It's impossible not to wonder if Beckham Jr. will have a similar experience.
Odell Beckham Jr. needs to avoid the DeSean Jackson treatment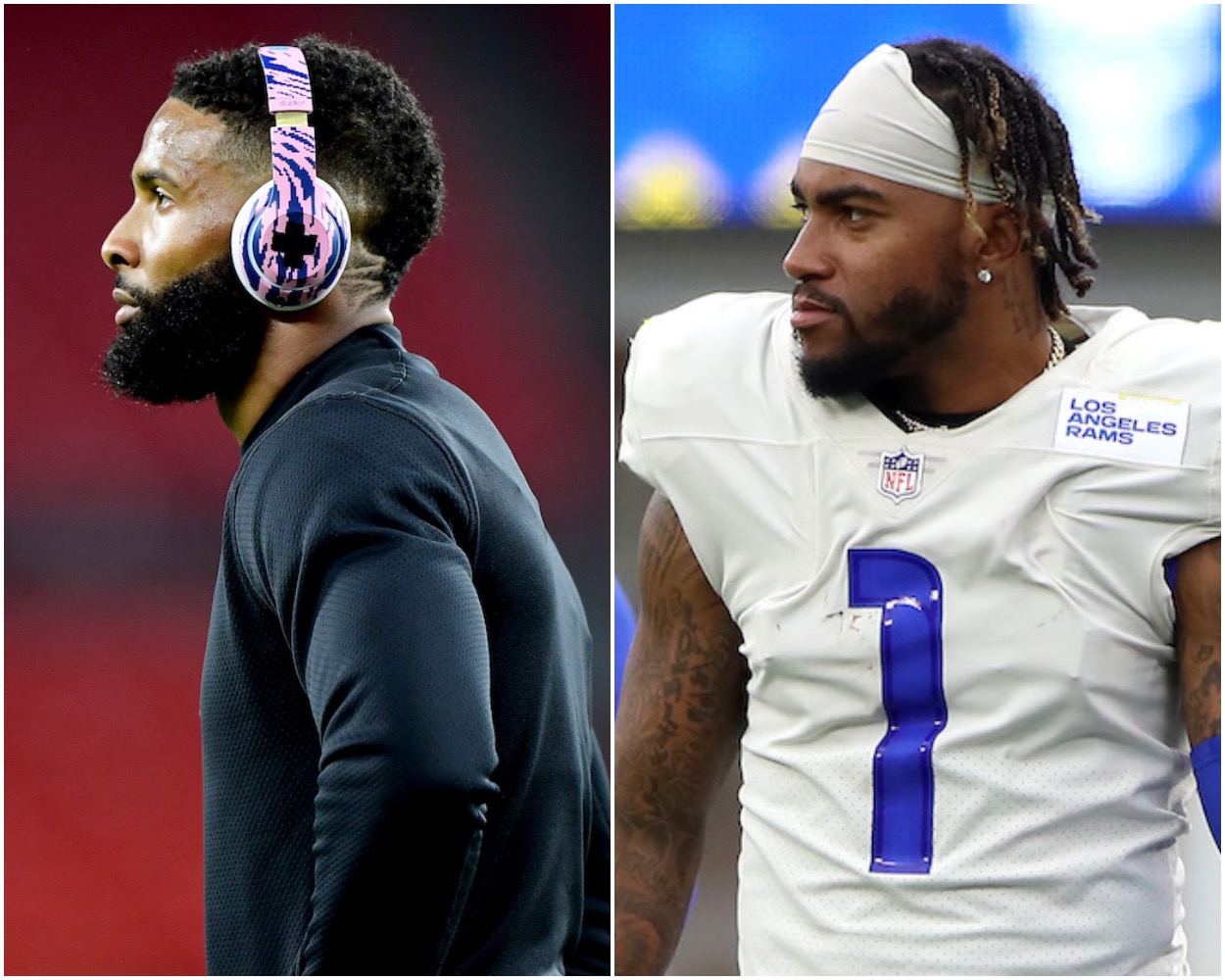 This is more so a Sean McVay issue (he's the one calling plays), but for Beckham Jr. to succeed in LA, he needs to find a way to avoid the DeSean Jackson treatment. One would think OBJ's massive personality would command the football. However, that wasn't always the case in Cleveland. He frequently found himself an afterthought in the Browns' offense, leading to his eventual release.
In LA, there are even more mouths to feed. Between Cooper Kupp, Robert Woods, and Van Jefferson, quarterback Matthew Stafford was already having a hard time getting everyone the football.
Stafford has taken a liking to Kupp, who's currently leading the NFL in receiving yards. It's hard to imagine Stafford going out of his way to target Kupp less moving forward, even with the introduction of OBJ.
Odell Beckham Jr. and the Rams need to find balance
Beckham Jr. had an opportunity to sign with teams in desperate need of a WR1 (New Orleans Saints and New England Patriots, for example), and he chose to join the star-heavy Rams instead. That was his decision.
So while McVay and Stafford need to prioritize getting their new WR the football, OBJ also needs to understand the ecosystem he's joining. The Rams have already won seven games without Beckham Jr. — they don't inherently need him to succeed.
As long as the two sides find balance, OBJ should only make the Rams' offense better. However, a reoccurrence of the DeSean Jackson situation could quickly ruin LA's chemistry. This is an issue that's very much on both parties to figure out.
Like Sportscasting on Facebook. Follow us on Twitter @sportscasting19.