Oft-Criticized Ex-Texans Coach Bill O'Brien Is Ready to Shock the Football World Again by Reviving a Crumbling Powerhouse
Article Highlights:
Former Houston Texans head coach Bill O'Brien is reportedly a candidate to take over at LSU
O'Brien, who is currently the Alabama Crimson Tide's offensive coordinator, has extensive experience in the NFL and college football
The Tigers would be wise to have the former Big Ten Coach of the Year leading the way in 2022
Remember when the football world collectively pointed at and mocked former Houston Texans head coach Bill O'Brien upon his dismissal in October 2020? The LSU Tigers either don't remember or simply don't care.
O'Brien is trying to follow in Lane Kiffin and Steve Sarkisian's footsteps by rehabilitating his career as Alabama Crimson Tide head coach Nick Saban's offensive coordinator. If recent reports are to be believed, LSU clearly hopes the former Big Ten Coach of the Year can continue restoring his reputation by turning a crumbling college football powerhouse into a championship contender.
Bill O'Brien is reportedly among the top candidates to take over at LSU
The idea of O'Brien to LSU officially began when the school announced earlier this year that Ed Orgeron will not return in 2022. The 60-year-old took over the Tigers midway through the 2016 season and led them to a national championship less than two years ago.
As of publication, LSU had not announced who would replace Orgeron and become the 33rd full-time head coach in program history. However, on the Nov. 16 episode of the Turn The Page Tuesdays podcast, ESPN's Rece Davis — an Alabama graduate — said he believes LSU will hire O'Brien as its next head coach. 
Amid co-host David Pollack's shock upon hearing O'Brien's name, Davis said LSU views Texas A&M head coach Jimbo Fisher as its top pick. However, if the school cannot land Fisher, it would then pivot to O'Brien, who went 15-9 as Penn State's head coach from 2012-13.
Several days later, Kentucky sports media personality Matt Jones reported LSU remains interested in Fisher, O'Brien, and longtime Kentucky head coach Mark Stoops. As of publication, Fisher had reiterated his interest in staying at Texas A&M, where he has been since 2018.
O'Brien would take over an extremely talented LSU program (portal pending)
O'Brien's final year with the Texans left a sour taste in many football observers' mouths. Upon being promoted to general manager in 2020, he infamously traded All-Pro receiver DeAndre Hopkins to the Arizona Cardinals in a universally-criticized move. Several months later, the organization cut him loose after an 0-4 start.
This is an instance in which one multi-month stretch shouldn't dictate someone's entire future. O'Brien recorded winning campaigns in five of his first six years with the Texans. The only exception came in 2017 when Houston started 3-4 but lost eight of the final nine games after rookie quarterback Deshaun Watson tore his ACL.
Then, there's everything O'Brien did to quickly turn Penn State's football program around, on and off the field, after the Jerry Sandusky scandal. That alone should qualify him for a job as LSU's head coach. He's the type of coach that a team with three national titles since 2003 needs to hire if it wants to get back to where it feels it belongs.
O'Brien would be an interesting fit at LSU, especially if most of the players who can return give him a chance. Quarterback Max Johnson has completed 60.6% of his passes for 2,508 yards, 24 touchdowns, and six interceptions through his first 11 games. Talented receiver Kayshon Boutte tallied 38 catches, 508 yards, and nine touchdowns before suffering a season-ending leg injury in October. 
True freshman defensive lineman Maason Smith totaled four sacks and five tackles for loss and immediately established himself as a building block on that side of the ball. Versatile defensive back Jay Ward, who is draft-eligible, had 55 tackles and two interceptions as of publication.
Of course, the issue O'Brien — or whoever replaces Orgeron — will face is the transfer portal. It will be on the next coach and their staff to convince these talented players to stay for 2022 rather than join another program, especially with the NCAA allowing players a one-time transfer exception.
The portal giveth, and the portal taketh away. For O'Brien's sake, he can only hope he's watching Boutte and Smith dominate in LSU colors next fall.
Don't be surprised to see O'Brien receive NFL interest if he doesn't land at LSU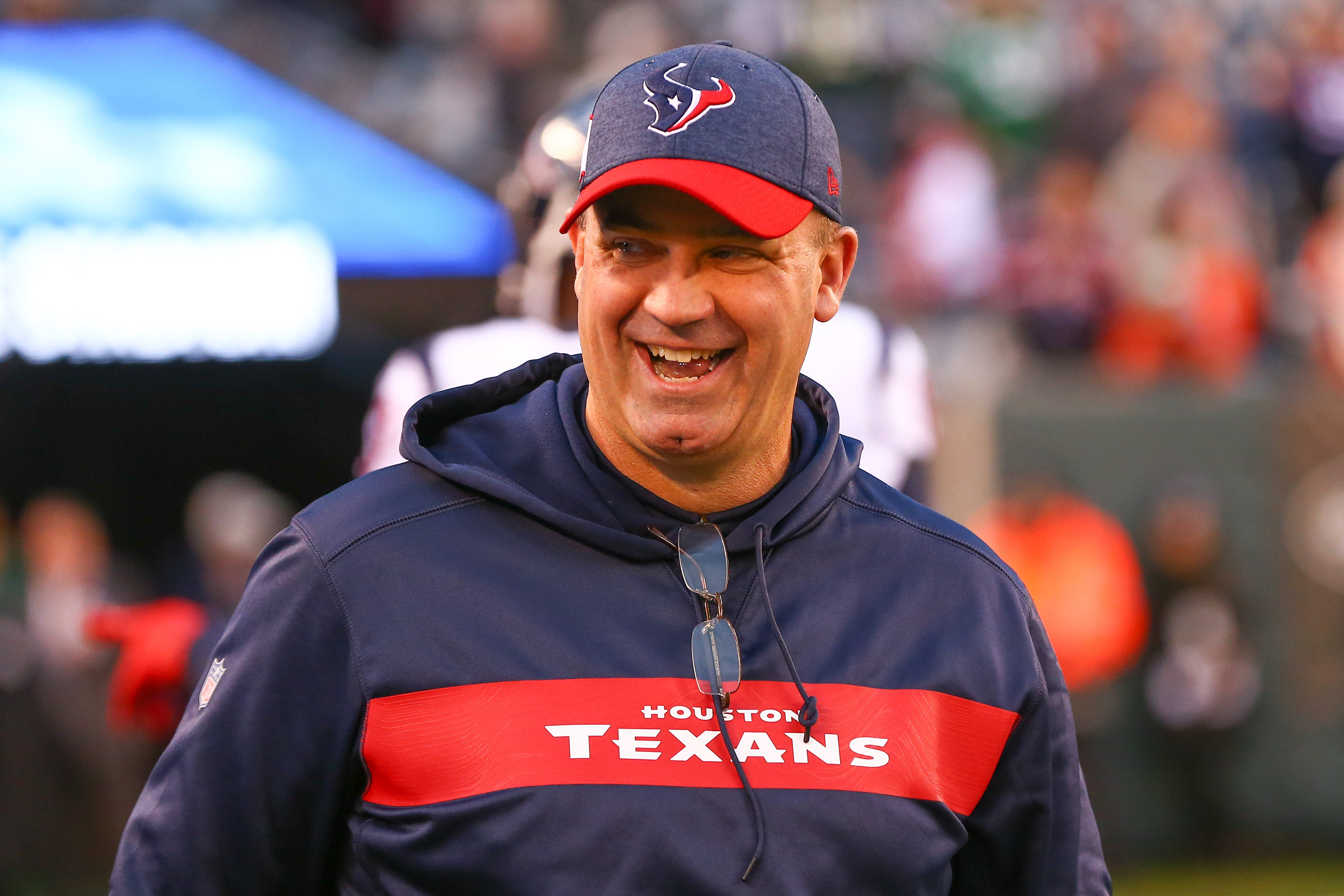 O'Brien may very well have his choice of college football head coaching jobs, especially at the Power 5 level. However, don't be surprised to see one or two NFL teams come calling, depending on where he is in January.
If a team keeps O'Brien far away from the ability to trade players, it could do a lot worse than hiring a head coach with a 54-52 record and four playoff appearances. He's led teams without a franchise quarterback to the postseason and won consecutive AFC South titles with Watson.
As of publication, only the Las Vegas Raiders had a head coaching vacancy. The Chicago Bears and Detroit Lions are among the teams that could fire their coaches in the coming weeks, especially if the latter finishes winless for the second time in 15 years.
If you're O'Brien, would you rather be the man at LSU and a head coach in the sport's premier conference or try navigating the woeful Lions through yet another rebuild? That there's no clear answer should say all you need to know about why he might be staying in college for years to come.