Ohio State QB Justin Fields Is Sending a Scary Message To All of College Football
It didn't look like teams in the Big Ten were going to play college football this fall. However, the conference ultimately reversed its decision to postpone its season, and their teams now have a chance to win a national championship this year. One of the top players in the Big Ten this year, and one of the top players in the entire country, is quarterback Justin Fields of Ohio State. While the Buckeyes were waiting for the Big Ten to reverse its decision, and now while they prepare for the 2020 season, Fields has been sending a scary message to all of college football.
Justin Fields had an incredible first season as Ohio State's quarterback
Fields was the No. 2 recruit in the country in 2018, only behind Clemson's Trevor Lawrence, according to 247Sports. He then ultimately chose to go to Georgia to play college football, but he sat behind Jake Fromm in 2018. Fields only threw for 328 yards and four touchdowns that season.
Fromm then stayed for the 2019 season, and Fields chose to transfer to Ohio State. He ended up becoming one of the best quarterbacks in the country for the Buckeyes that year too, as he threw for 3,273 yards, 41 touchdowns, and only three interceptions. He also ran for 484 yards and 10 touchdowns that season.
Additionally, Fields had some massive games for Ohio State that season. He scored six total touchdowns (four passing and two rushing) against Miami (Ohio), and he threw for 302 yards and four touchdowns against Ohio State's biggest rival, Michigan.
His play then ultimately led to him becoming a Heisman Trophy finalist, as he ended up finishing third in the race. Ohio State was also one of the best teams in the entire country in 2019, as they went 13-0 in the regular season, but barely lost to Clemson, 29-23, in the College Football Playoff.
Big Ten college football is back
On Aug. 11, the Big Ten postponed its football season due to COVID-19.
This led to a ton of backlash. Many parents ultimately protested the decision, and some players even took matters into their own hands. Fields ended up starting a petition that has since gotten more than 302,000 signatures, according to CBS Sports.
"I definitely think it had an effect [on the Big Ten returning to play]," Fields said, according to CBS Sports. "I don't think it was the only thing that had an effect on it. If it didn't end up having an effect, I don't really care cause — at the end of the day — we all got what we wanted. I was doing what I could to get the season back."
On Sept. 16, the Big Ten announced that its presidents and chancellors unanimously voted to resume the season starting the weekend of Oct. 24. Each team will play eight games in eight weeks, and the Big Ten Championship Game will be played on Dec. 19.
Fields and Ohio State open their season on Oct. 24 against Nebraska.
Justin Fields is sending a scary message to the entire country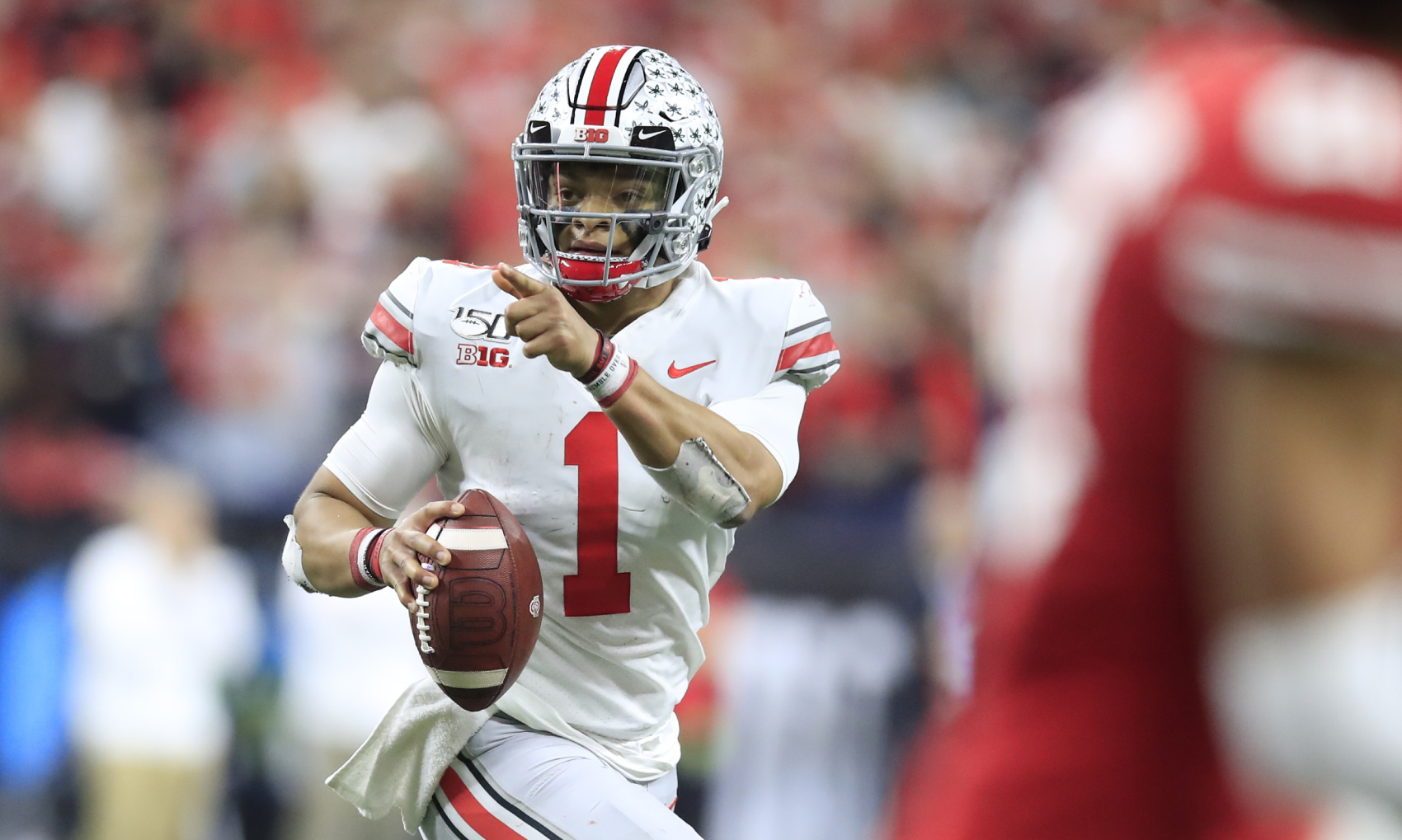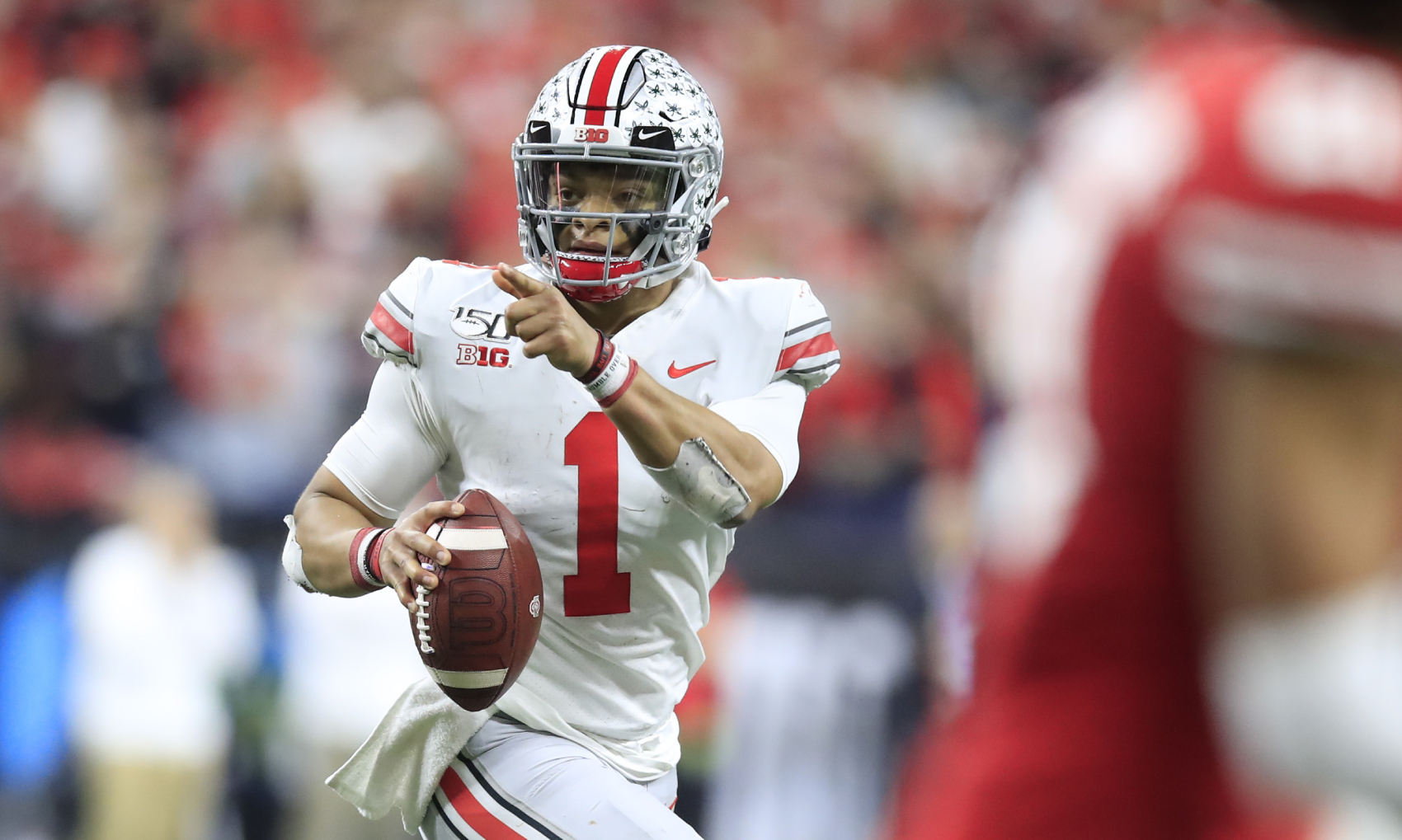 There were a couple of big-time Ohio State players to opt-out of the 2020 season: cornerback Shaun Wade and offensive lineman Wyatt Davis. They, however, both opted back in after the Big Ten announced its decision to return.
However, Fields, who is projected to be a top pick in the 2020 NFL draft, never opted out.
"Usually the timeline in declaring for the draft is in [January]," Fields said, according to CBS Sports. "I knew I had a lot of time. I wasn't really in a rush. I was just trying to see how it played out and hoping the Big Ten would change their decision."
His decision to wait it out has ultimately sent one scary message to the rest of the country: Fields wants it all. He wants a national championship and a Heisman Trophy.
"He looked me in the eye and said, 'Coach, the NFL will come one day. I want to win a national championship with this team and I want to win a Heisman Trophy,'" Ohio State coach Ryan Day said of Fields on Big Noon Kickoff, per 247Sports. "That was it. We didn't have another conversation. The mindset of a young man at that age with such a bright future ahead of him to have that approach is just really, really impressive."
Fields proved to be one of the top quarterbacks in college football last season. Now, he is on a mission. The rest of the country better watch out — Justin Fields wants it all for himself and the Ohio State Buckeyes.
Stats courtesy of Sports Reference