Ohio State vs. Michigan: Who's Got the Edge?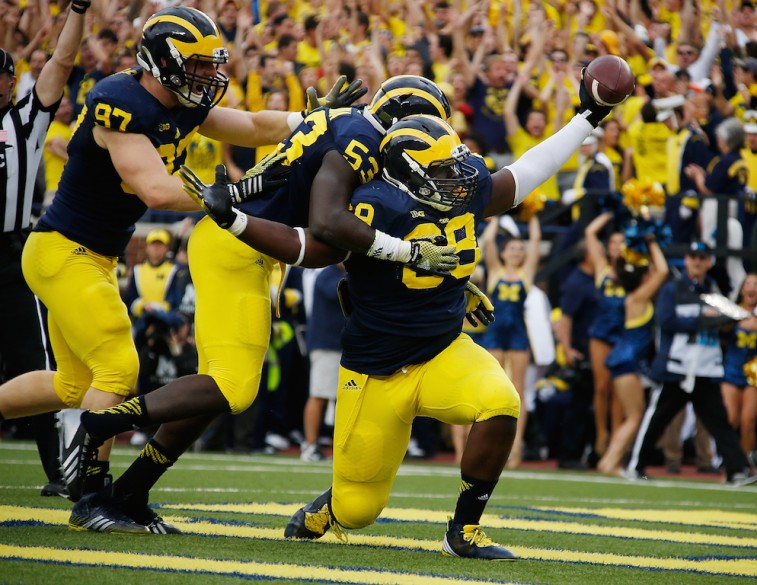 When you think about college football, there are a handful of schools that usually come to mind. Yes, Alabama is in that group. Teams like USC pop up as well. Two of the original and historically great programs that are always mentioned in any discussion of terrific college football programs, however, are the University of Michigan and Ohio State University. What's even more significant about these two schools is the fact that they play each other each and every season in one of the most brutal and classic rivalries in all of sports.
Since 1897, OSU and Michigan have battled against one another a total of 110 times (with the Wolverines holding a 58-46-6 edge in the series). The success of the two programs in that timeframe is well-documented, with Michigan holding the most wins of all-time in the sport and Ohio State holding the fifth most. Furthermore, the two schools have won a total of eight national championships (6 for OSU, 2 for Michigan), with the Buckeyes winning one as recently as last season.
This Saturday, this classic match between two historical greats will be renewed when the Wolverines host the Buckeyes in the final regular-season game of 2015-16 for both teams. Both teams rank in the top 10 and hold outside shots at making the Big 10 Championship game and even the College Football Playoff, so the implications are huge. In the latest chapter of their rivalry, who has the edge? Let's look at each team's season to determine who will come out victorious.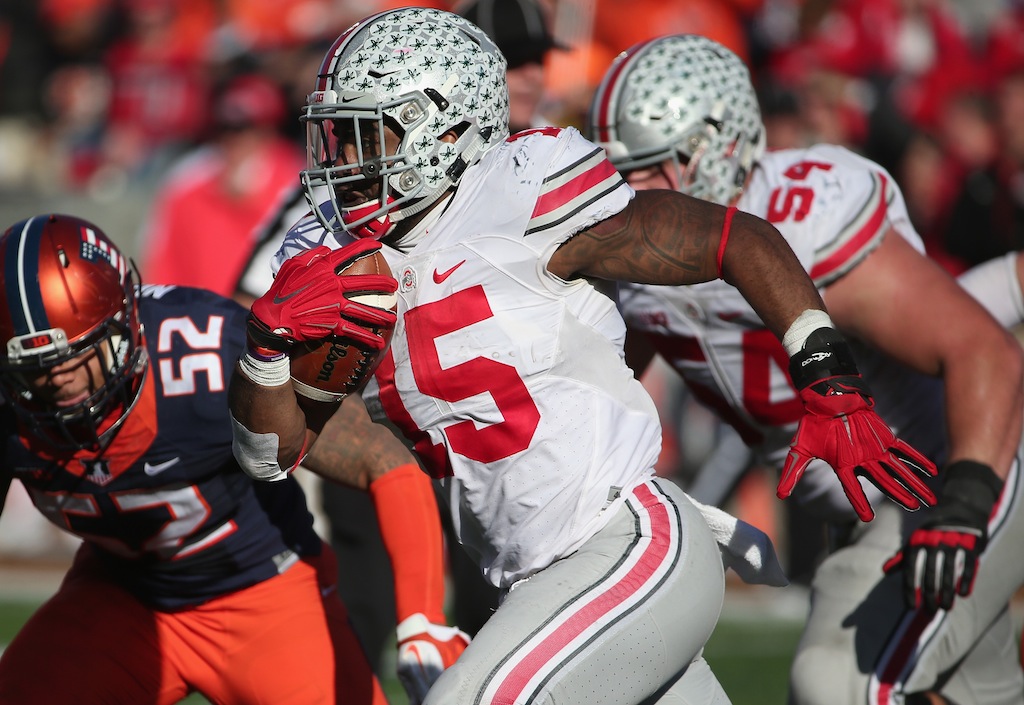 This season, Ohio State has played with a target on their backs. Entering the year ranked No. 1 in the preseason polls and coming off of a national championship in 2014-15, the Buckeyes had high hopes of continuing that success and making a run at a repeat title. For most of the season, they maintained these expectations with strength and poise, as they began the year 10-0. Last week, however, the sky came tumbling down in Columbus.
In their toughest game of the season against another big-time rival in Michigan State, the Buckeyes entered the fourth quarter with a seven-point advantage at home — their chance to close out the Spartans and move to 11-0. Instead, MSU finished strong and took the game with a last-second field goal to win 17-14, handing OSU their first loss in 24 games. That defeat dropped Ohio State to No. 8 in the polls, putting them in a difficult situation as they now need to win and need Michigan State to lose in order to reach the Big 10 championship game.
The Buckeyes are talented enough to beat any team in the country, despite their devastating defeat last weekend. Quarterback J.T. Barrett holds the offensive reins after dueling it out with Cardale Jones throughout the year, but both guys can play and play well. Running back Ezekiel Elliott, although disgruntled, is one of the best backs in the nation. Ohio State's defense is also terrific, ranking second in the nation in points allowed per game. If they can put that loss against the Spartans behind them and refocus, the Buckeyes still have a great chance to do big things this season and beat Michigan.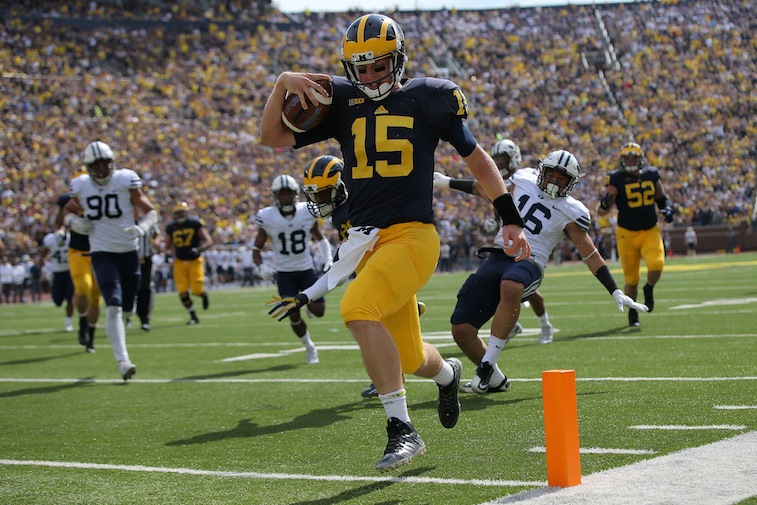 The Wolverines' season has been a lot different than that of their opponent this weekend. They entered the season with few expectations and a fiery, new head coach in Jim Harbaugh, but quickly proved that they were a legit team with three straight shutouts earlier in the year. Then they had a crazy game against Michigan State, losing on a fumbled punt attempt in the final seconds. That loss easily could have set Michigan back and sent them into a whirlwind, but the Wolverines have instead used that to fuel a four-game winning streak entering Saturday's big time game.
The strength of this Wolverines' team is clear. Their defense has been superb for much of the season and has been the key in a potential 10-win season in Ann Arbor. The unit ranks second in total yards and sixth in points allowed in the entire nation. Offensively, QB Jake Rudock has improved throughout the season, clearly gaining confidence with each win. He's developed a nice connection with tight end Jake Butt (who has 43 grabs on the year), and Jehu Chesson has proved to be a big play receiver for him, as proved by his seven touchdown grabs.
What's really scary about Michigan is that they are only going to get better as Harbaugh brings in recruits and talent. They weren't supposed to be great this season, but a Big 10 title is still very much in the realm of possibility (they also need a win and a Michigan State loss in order to make it to the Big 10 title game, which would be against Iowa).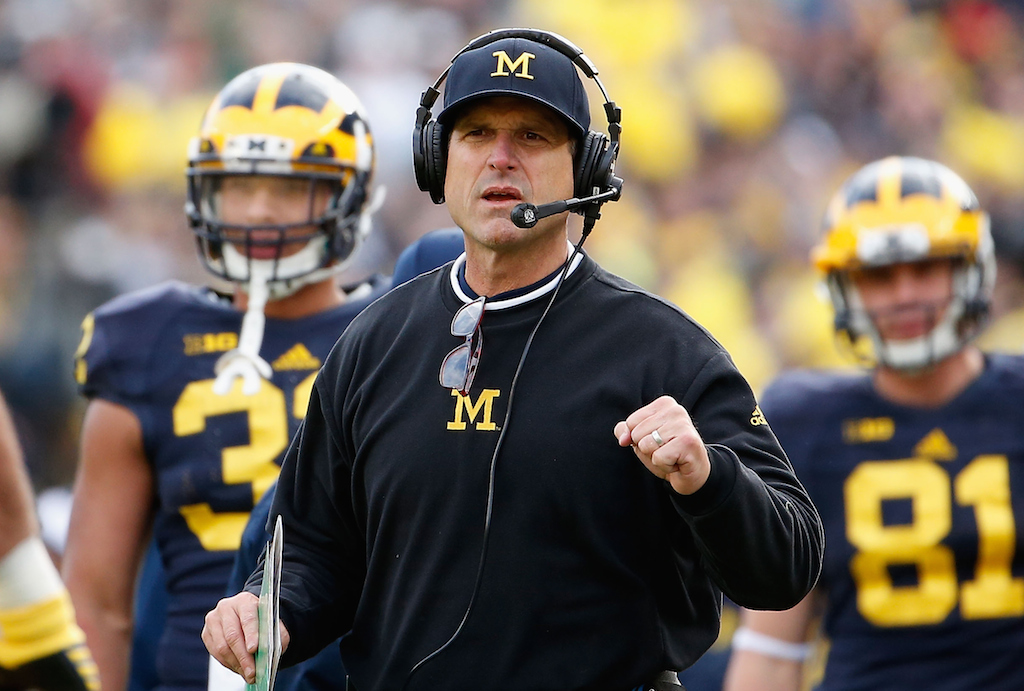 This game between the Buckeyes and the Wolverines will be one of the best of the entire college football season. Two teams that play great defense and that have a chance to win a conference title will provide a quality of football that can't be matched by most other games.
With that said, these are two teams trending in opposite directions at the moment. Ohio State has to feel deflated after losing to the Spartans and will have a tough time winning on the road in this one, especially against a Michigan team that has some momentum right now and one that wants to prove they can win a big game. Buckeyes' head coach Urban Meyer will certainly have his team ready, but we think Michigan will pull this one out in a low-scoring affair.
Stats courtesy of ESPN.com