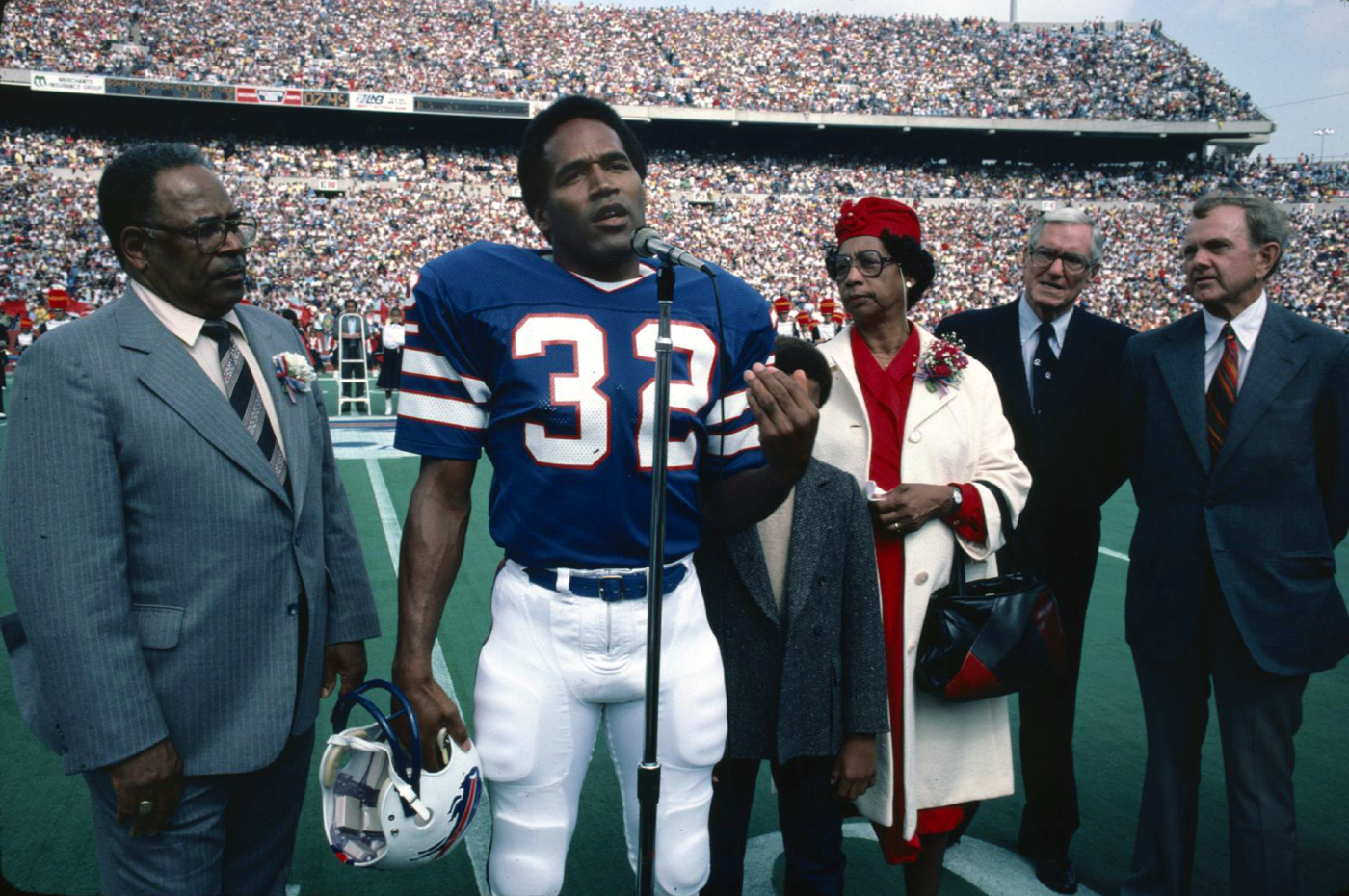 OJ Simpson Reveals Who Is Rapidly Becoming His Favorite NFL Player
Former Heisman Trophy winner and NFL MVP OJ Simpson reveals the football player who is rapidly becoming his favorite.
Former Buffalo Bills running back OJ Simpson certainly knows his football. From his time as a player to his time as an announcer, he's learned a lot about the sport. Simpson is spending a lot of his time now in the Fantasy Football world and recently revealed who is quickly becoming his favorite NFL player.
OJ Simpson is a Heisman Trophy winner
After graduating from high school, OJ Simpson's grades prevented him from being heavily recruited by some big-time four-year colleges. He enrolled at City College of San Francisco in 1965 as a two-way player. Simpson was a star running back and a defensive back, drawing attention from many big-name schools.
Simpson enrolled at the University of Southern California and played two years under coach John McKay. In both seasons as USC, Simpson led the nation in rushing. In 1967, Simpson racked up 1,543 rushing yards and finished with 13 touchdowns on the ground. He was the runner-up to Heisman winner, UCLA quarterback Gary Beban.
In 1968, Simpson left no doubt who the best college football player was. He rushed for 1,880 yards and 23 touchdowns. He cruised in the Heisman Trophy voting, winning by the largest margin ever.
Simpson was just as dominant in the NFL
After two very impressive seasons of college football at USC, OJ Simpson became the No. 1 pick in the 1969 NFL draft. He was selected by the Buffalo Bills. Although he made the first of his six Pro Bowls in his rookie season, he didn't begin dominating until the 1972 season.
During that 1972 season, Simpson had his first 1,000-yard season, collecting 1,251 yards and six rushing touchdowns. That year began a string of five straight Pro-Bowl seasons. He followed that up with a 2,000-yard season, gaining 2,003 yards in the 14-game season. He also added 12 touchdowns. Simpson was named the MVP of the league.
Simpson was the epitome of durability during a six-year stretch between 1971-76. He didn't miss a game during the first five years of that period and missed one game in the 1976 season. In 1975, Simpson racked up 1,875 rushing yards and 16 rushing scores – both league leaders. He also became a major part of the passing game, catching seven touchdown passes. Simpson led the league in rushing five times. He retired after the 1979 season after playing the last two years with the San Francisco 49ers. He was inducted into the Pro Football Hall of Fame in 1985.
Simpson talks today's football
Life after football hasn't been very good for OJ Simpson. After a brief acting career and work as a football analyst, he was tried in the double murder of his wife, Nicole, and her friend Ronald Goldman. A jury found him not guilty, but a civil suit found him liable for the deaths. Simpson then was arrested on kidnapping, assault, and robbery charges involving sports memorabilia. He was sentenced to prison in 2008 and was granted parole and released in 2017.
Today, his football revolves mostly around Fantasy Football. Recently, Simpson gave an update via Twitter regarding his thoughts on Fantasy Football and also named a player who was becoming his favorite. He said two of his favorite players are on his team, but one of them is rapidly turning into his favorite.
Simpson said he won this week because "Patrick Mahomes with his five touchdowns and 400 yards and a guy who's rapidly becoming my favorite player in the NFL, D.K. Metcalf. This guy is amazing. I'll never forget how skeptically my Fantasy Football players, how they looked at me when I drafted him in like the third or fourth round. This guy is amazing and I think we'll soon recognize him as the best receiver in football."