NBA: Why the Oklahoma City Thunder Are Title Contenders
No Kevin Durant for the Oklahoma City Thunder? No problem. At least, that's what the fans hope ends up being the case. Interestingly, the argument for why the Thunder are still legitimate NBA title contenders in 2016–17 isn't nearly as tough to make as you might think. Losing Durant will obviously hurt this team. But will power shifting over to Russell Westbrook actually be a bad thing or could it just make this team step up and thrive even more?
It's a strange, yet interesting situation. Durant is an obvious superstar, but we've seen Westbrook absolutely thrive when he's out of the lineup; he's put together some gaudy numbers in previous seasons. The Thunder still have quite a few talented players, which could push them back to the realm of the Western Conference Finals and potentially even further. Let's look at why the Thunder are still title contenders for the 2016–17 season.
The pure presence of Russell Westbrook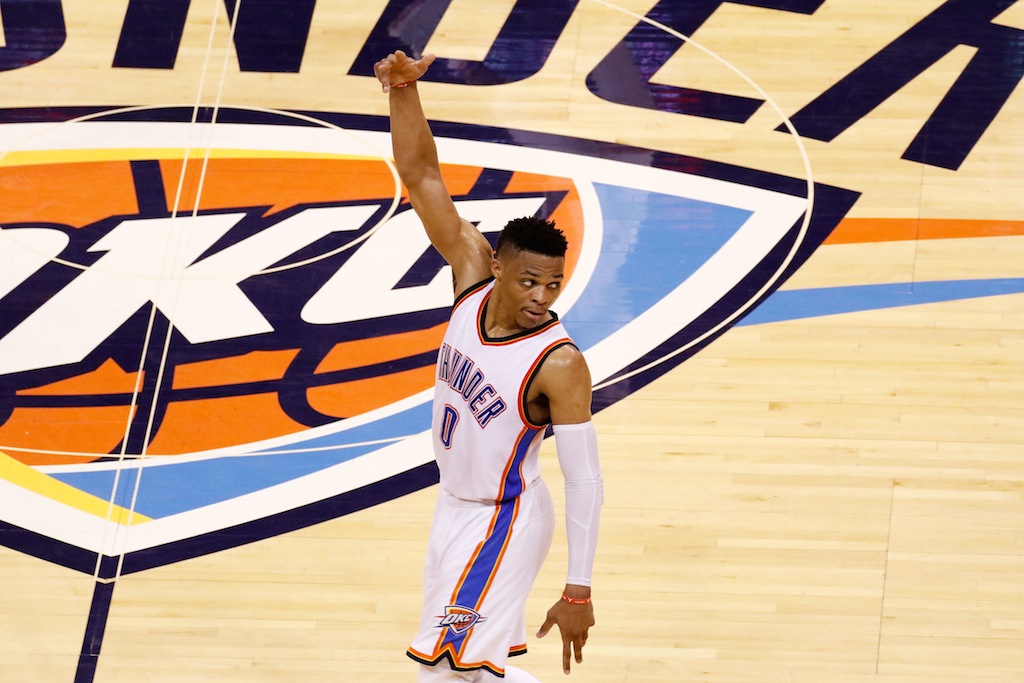 There's not a whole lot to say about Westbrook, aside from the fact that he's far and away one of the best players in the NBA at this point. While Durant had been one of the key reasons why we haven't seen Westbrook completely dominate, this will change in 2016–17.
After averaging 28.1 points in the 2014-15 season and 23.5 points this past year, we expect the 2016–17 campaign to be somewhere closer to the former in terms of his scoring. Essentially, expecting Westbrook to average a double-double, and possibly even come close to a triple-double, doesn't actually seem out of the question.
Westbrook is now heading into a contract season. He has a bit of a chip on his shoulder after Durant chose to leave in order to play with what he believed was a better team, and Westbrook aslo has the hunger to continue pushing for a championship.
A talented supporting cast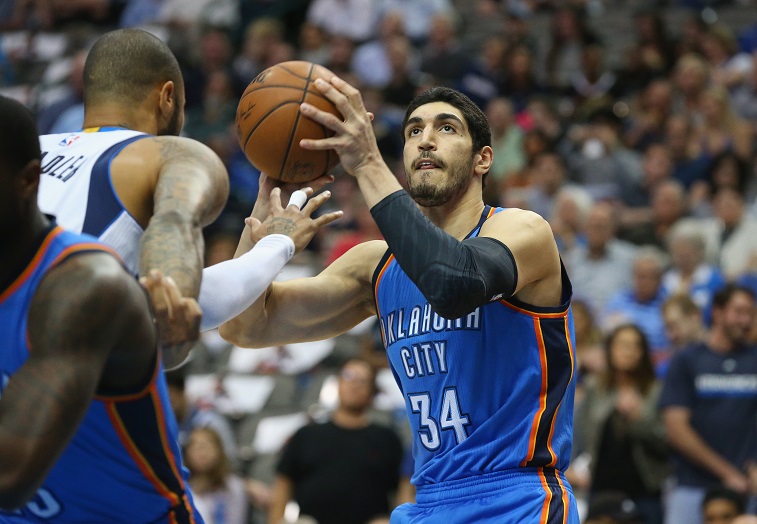 Westbrook is right up there with the elites in the NBA, including Durant, LeBron James, Stephen Curry, and a few others. Trading away Serge Ibaka for Victor Oladipo brought in another offensive playmaker to work with Westbrook and company.
Oladipo is not only an underrated NBA player, but he's another scoring threat, who averaged 17.9 points in 2014–15 and 16 points in 2015–16. It was a strong move by the Thunder; one many believed would allow the team to hold on to Durant in free agency.
To go along with Westbrook and Oladipo, the Thunder still have two talented big men in Steven Adams and Enes Kanter, as well as recently-acquired Ersan Ilyasova, Cameron Payne, and Andre Roberson. Adams and Kanter continuing to play together and grow on the court creates a pretty dangerous duo, especially against teams like the Golden State Warriors, who lack true big men to slow them down.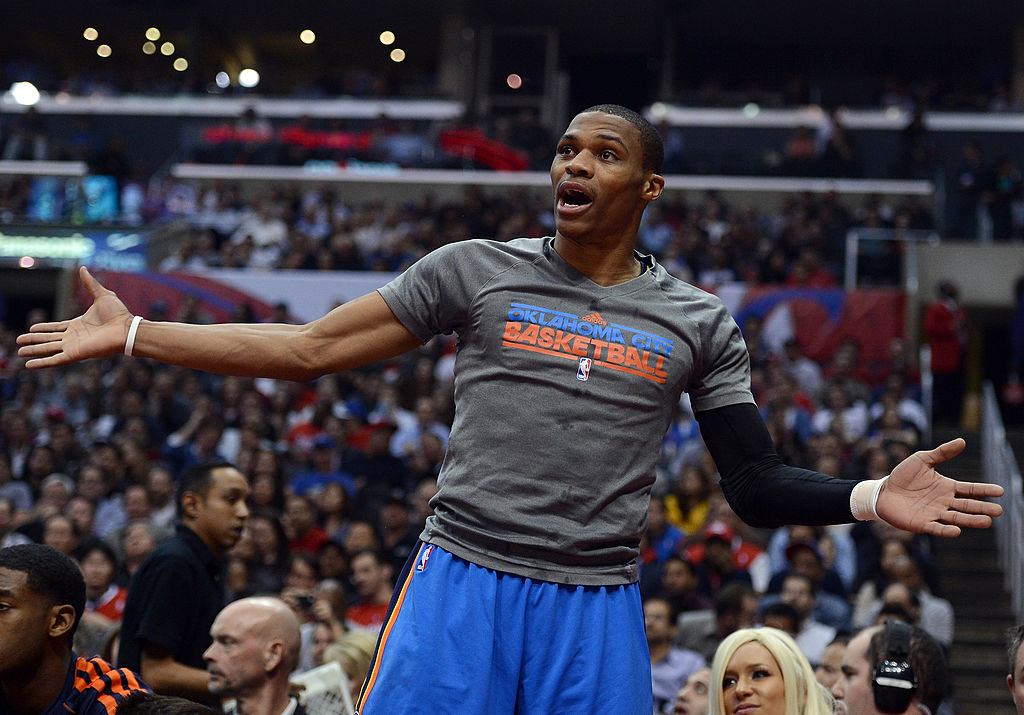 Basically, the Thunder have an underrated supporting cast, an angry superstar, and a great coach in Billy Donovan. The decision to overlook Oklahoma City as a true title contender may be a massive mistake.
To go along with this, if Westbrook and his Thunder team can draw the Warriors at any point in the postseason, a team that will likely be the best in the Western Conference, it could set up a momentum-changing playoff series for Oklahoma City.
There are plenty of reasons to love the Thunder, but after losing Durant, many are only concentrating on the negative. We see the positives here, though. This team can make a push to not only land in the Western Conference Finals, but also a spot in the NBA championships.
Statistics courtesy of ESPN and Basketball-Reference.