College Football: Will Oklahoma QB Jalen Hurts Have to Look Over His Shoulder in 2019?
As Jalen Hurts wraps up his college career, will he have to do without job security? Entering the college football season, it wasn't until late in the offseason that fans knew that the Alabama-to-Oklahoma transfer was going to get a shot to become the full-time starter. Although the spot is his, for now, Hurts must understand that nothing in football is guaranteed, and a streak of bad luck or poor play could hurt him in the long run.

Jalen Hurts at Alabama
It's strange to think that a player who has won a championship and 26-2 record as a starter in going into this season could have to fight for his job, but Hurts did. His Alabama career saw him throw for 5,000 yards and 40 touchdowns and rush for 1,809 yards and 21 touchdowns. His 2018 season was derailed when he was benched for then-freshman Tua Tagovailoa.

Although it was clear that Hurts wanted to be the starter, he conducted himself well, and this carried over to his transfer over to Oklahoma.

Oklahoma questions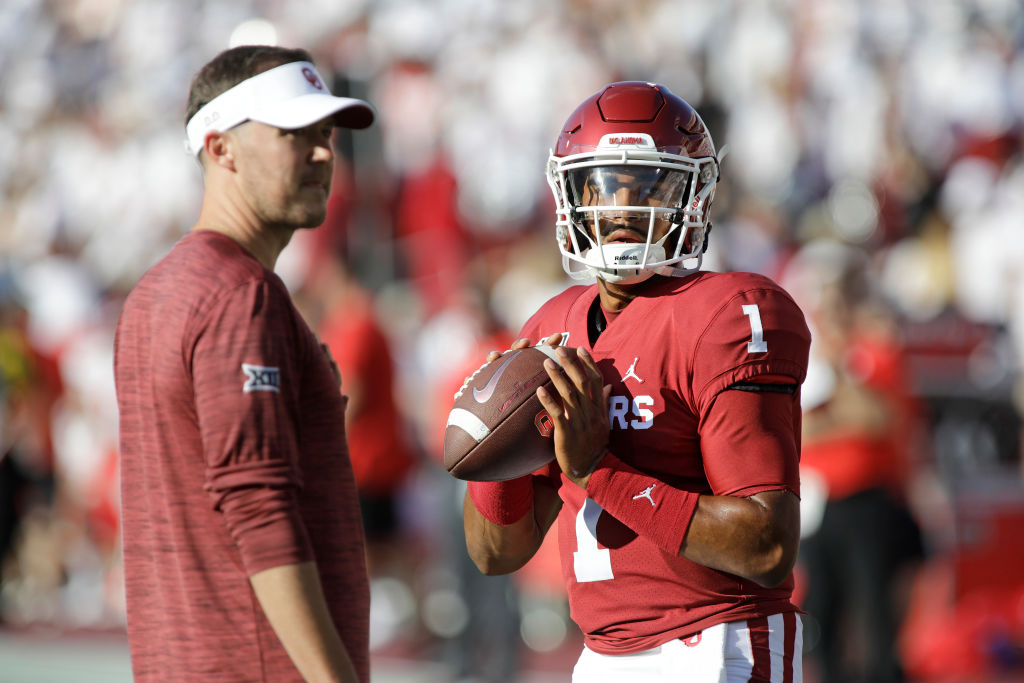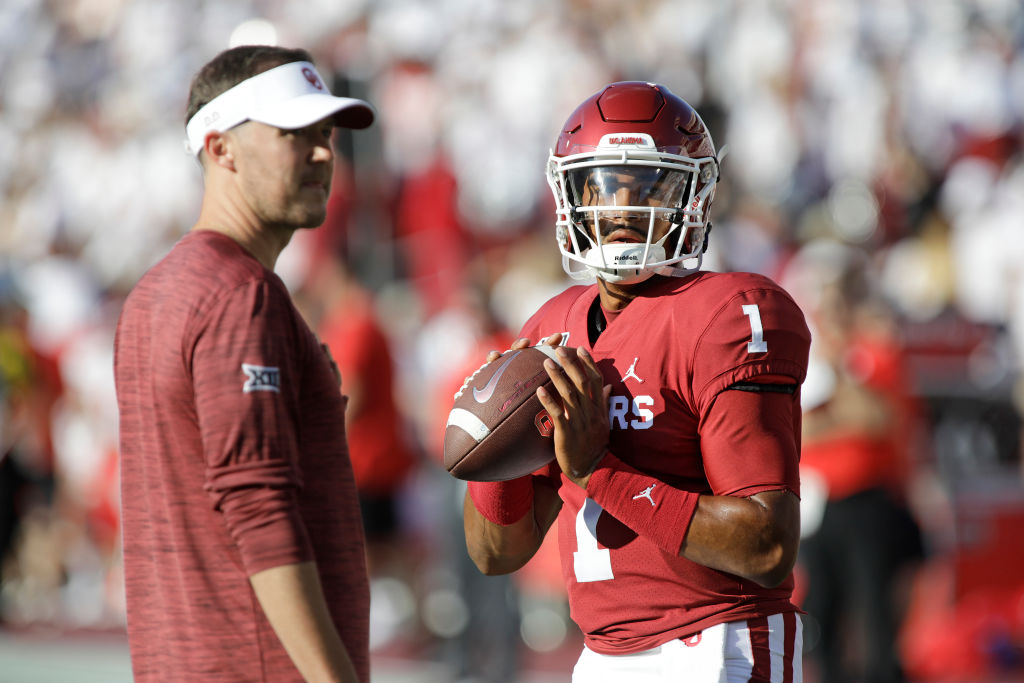 Early on the Oklahoma Sooners' preseason, coach Lincoln Riley was non-committal about naming Hurts the starting quarterback. Despite this, Hurts's new teammates were praising him for his veteran presence despite a resume that was about as strong as a college transfer's resume can be. He took guys aside and talked to them and immediately became a leader in the locker room.

With freshman quarterback Spencer Rattler, who made a name for himself as one of the top high school prospects last year, the Sooners had options, and Riley was not about to run a meritocracy before he saw either of his players throw the ball. Hurts has NFL dreams, and if he was benched for a second time, it may have hurt his stock at the next level.

Eventually, Hurts was named the starting quarterback. However, with all of the hullabaloo surrounding the quarterback spot, it may not take much to make the Sooners look at the young Rattler.

Jalen Hurts' Oklahoma Sooners debut
There was a lot of pressure on Hurts's shoulders heading into his regular season. Had he not shown up in a throwaway game against the Houston Cougars, he may not have been long for the world in Oklahoma. There was a lot of attention being thrown his way for a game that should have been a typical early-season game.

Hurts responded with six touchdowns in the team's 49-31 victory. He was no longer being talked about as a starter with a possible ticking clock behind him, he was seen as an early-season Heisman frontrunner. Hurts passed for three touchdowns on 332 yards and 20-for-23 passing and rushed for an additional 176 yards and three touchdowns. It wasn't just a good performance, it was a dominant one.

His second game against South Dakota was another domination, with Hurts throwing for three more touchdowns and 259 yards in the 70-14 blowout victory. His rushing game was not as strong, but in a blowout like that it makes sense that Hurts would not want to put his body into any danger, and Riley may have advised him against it.

What comes next?
Hurts has gone from wondering if he would start for his new team to having an immediate impact that has people thinking that he could be a Heisman Trophy winner and his team could be elevated to a playoff contender. Nothing is guaranteed in football but Hurts appears to have made his presence known and secured his role for the foreseeable future. If he can continue all of this, his NFL dreams could be better than Hurts could ever dream.