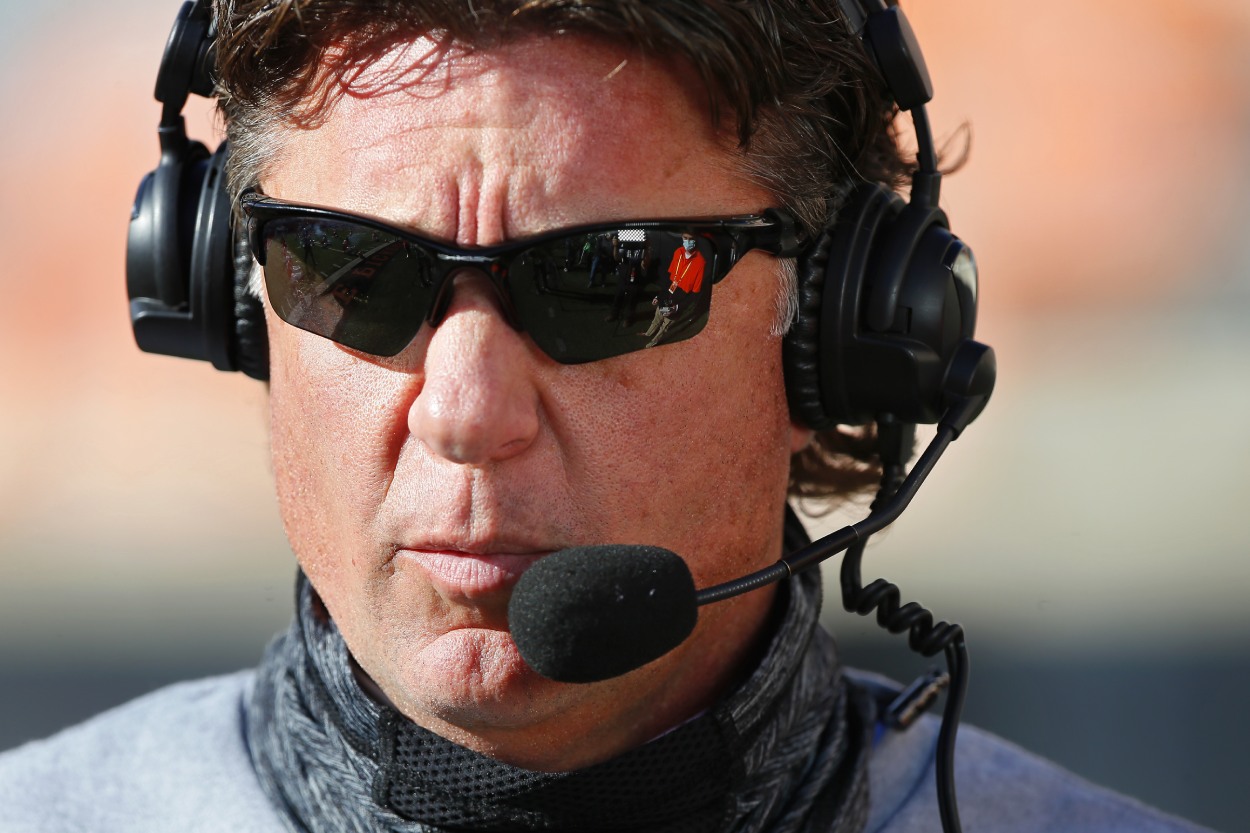 Oklahoma State's Mike Gundy Has Left $2 Million on the Table Even as the Cowboys Keep Winning
Oklahoma State head football coach Mike Gundy took a $1 million pay cut for the second straight year.
College football head coaches, especially at the Power 5 level, have seen their salaries skyrocket in recent years. But don't count Oklahoma State head coach Mike Gundy among them. 
Well, that's not exactly true. Although Gundy's contract still has him as one of the sport's highest-paid head coaches, he's actually voluntarily taking less money for the second straight season. 
Mike Gundy took a $1 million pay cut for the second straight season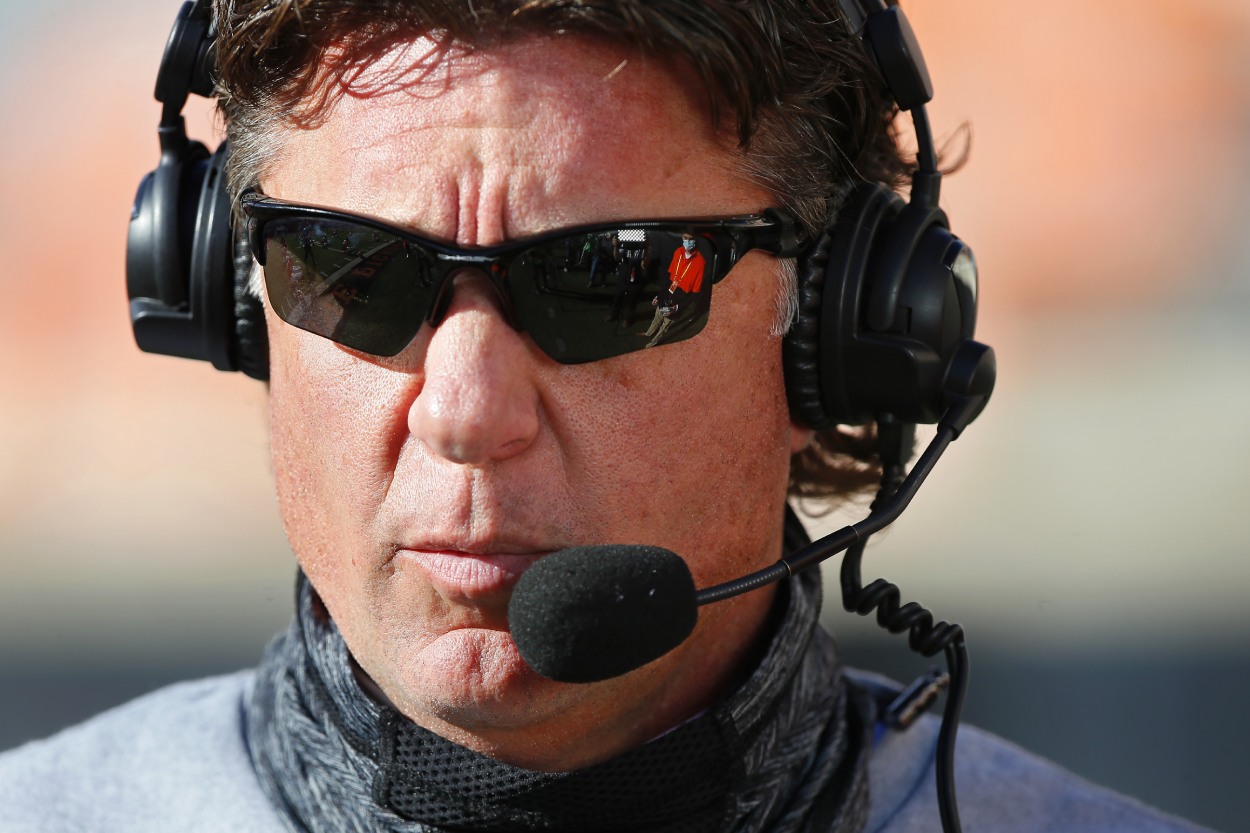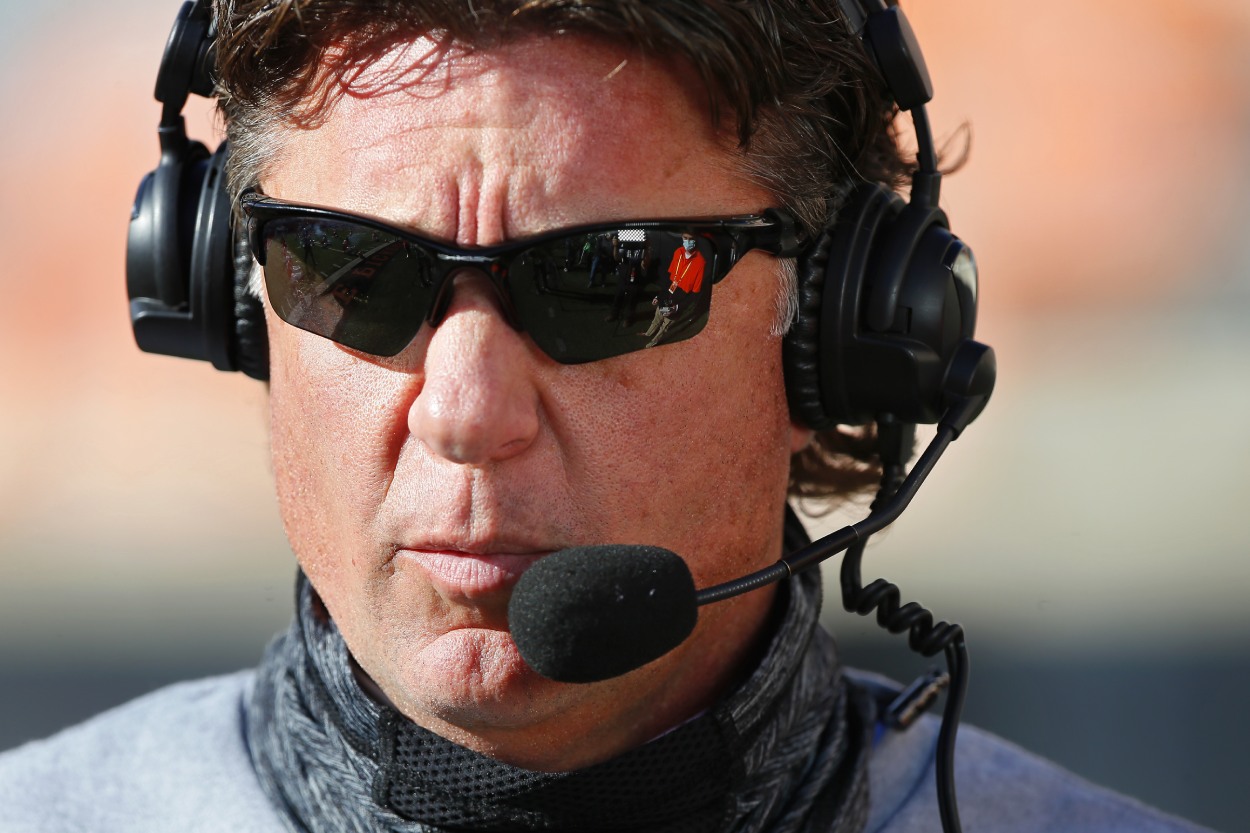 As his current contract stands, Gundy is scheduled to make nearly $5.4 million in 2021. Considering the combined salary of his players is $0.00, the veteran head coach is certainly cashing in on his team's success.
Well, let's change "is scheduled" to "was scheduled." According to Tulsa World, Gundy will only receive $4.3 million in 2021 after taking a voluntary pay cut.
It is not known why Gundy took a pay cut for the second straight season. However, it is worth noting that none of his assistant coaches received pay raises.
Gundy voluntarily took a $1 million pay cut in 2020 amid the pandemic and a controversy involving him wearing a One America News network t-shirt. The shirt created problems because OANN has been critical of the Black Lives Matter movement.
According to USA Today, Gundy's $4.25 million salary was tied for 25th among FBS head coaches in 2020. Alabama head coach Nick Saban has the highest base salary ($8.4 million) among college football head coaches in 2021.
Gundy and the Cowboys put a turmoil-filled summer of 2020 behind them
In June 2020, it appeared Gundy might have been nearing the end of his time in Stillwater. The OANN shirt left fans and some players, including star running back Chuba Hubbard, extremely upset. Hubbard even threatened to boycott the Cowboys program.
Winning has a reputation for curing all ailments, and the viral outrage involving Gundy's shirt went away after the Cowboys went 8-3. The Cowboys held off the Miami Hurricanes, 37-34, at the Cheez-It Bowl and ended the year ranked 20th in the final AP Top 25 poll.
Despite a down year from Hubbard, the Cowboys averaged 30.2 points per game. Spencer Sanders completed 62.8% of his passes for 2,007 yards, 14 touchdowns, and eight interceptions. Tylan Wallace, now on the Baltimore Ravens, hauled in 59 catches for 922 yards and six touchdowns.
The Cowboys have not had a losing season since 2005, Gundy's first year at the helm.
Gundy and the Cowboys are back for more in 2021
Gundy is down $1 million for the second straight year, but he and the Cowboys appear to have fully put all of last year's issues behind them.
That is good news for a team that hasn't won the Big 12 Conference since 2011. The Cowboys open their 2021 season on Saturday, September 4, when Bobby Petrino and Missouri State come to town. Two weeks later, the Cowboys will travel to Idaho for a tough matchup against a very talented Boise State Broncos program.
It is difficult to imagine Gundy, an Oklahoma State alum who turns 54 in August, coaching anywhere else at this point in his career. However, whether or not he'll be back at a standard salary soon is still up for debate.
Like Sportscasting on Facebook. Follow us on Twitter @sportscasting19.