Oklahoma vs. Clemson: Playoff Preview and Prediction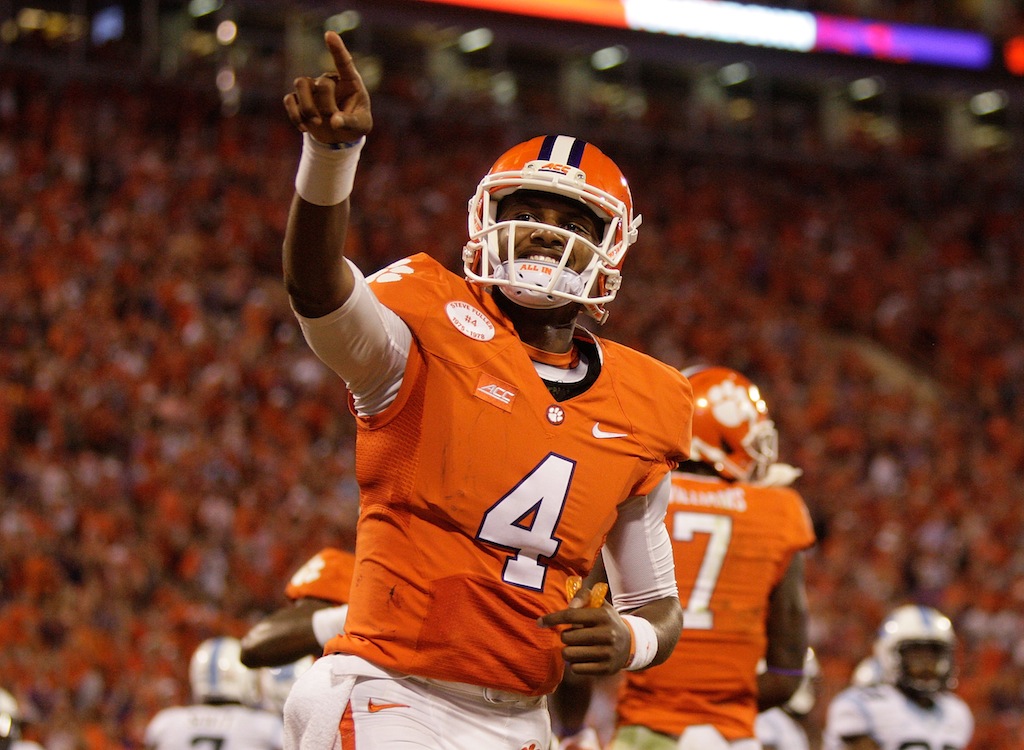 The Oklahoma Sooners are known for being a successful football program. In their 107-year history, they've won seven national titles and hold an all-time Bowl record of 28-19-1 (.594 winning percentage). On a historical level, it's no surprise that the Sooners are one of the four teams in this season's College Football Playoff; a spot they secured by winning the Big 12 title with an 11-1 record. Oklahoma's opponent in the national semifinal, however, has a much less decorated history.
Yes, the Clemson Tigers are the No. 1 team in the nation in 2015 and haven't lost a single game this year, but they have only claimed one national title in their 114-season history. Historical stats won't matter much when the Tigers and the Sooners get together on New Year's Eve in the Capital One Orange Bowl in Miami (which serves as one of the two semifinals). What's more interesting is the fact that the two schools met in a bowl game last season as well, with Clemson winning easily 40-6 in the Russell Athletic Bowl. With that, let's take a look at our first impressions of this season's huge matchup.
The quarterback matchup should make the difference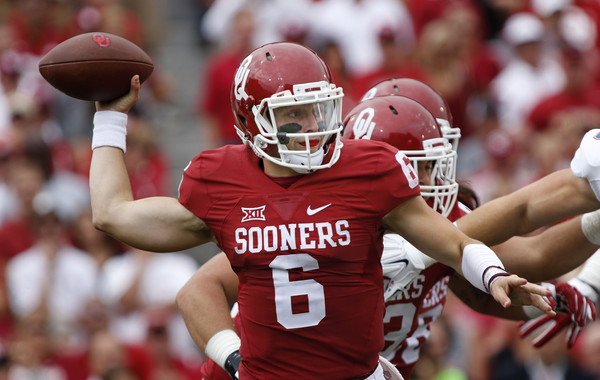 It's no secret that Clemson and Oklahoma have two of the best quarterbacks in the nation. The Tigers' Deshaun Watson has been nothing short of an MVP-caliber player, throwing for over 3,500 yards on the year to go along with 30 touchdowns against just 11 picks. He's also been an efficient passer, completing nearly 70% of his throws. Watson is a dual-threat player, rushing for 887 yards and an additional 11 scores in the regular season. Seeing those numbers, it's no mystery why he's a Heisman finalist.
The Sooners' quarterback is equally as good as Watson in 2015, even if he isn't among the Heisman finalists. Baker Mayfield elevated Oklahoma into national championship contention with his stellar play. On the season, Mayfield threw for nearly 3,400 yards and 35 touchdowns (compared to just 5 interceptions). He, like Watson, also showed an ability to make plays with his legs, rushing for more than 400 yards and 7 scores. Not bad for a guy who was originally a walk-on at Texas Tech and Oklahoma.
Seeing how important each of these QBs are to their respective teams, this is probably the most important matchup of this entire game. Whichever player is able to perform at a higher level is the player who will find victory for his team. At the same time, the defense that can step up and slow down the other team's dynamic passer will also have a great to chance to come out of this semifinal with a win.
Clemson's defense is better, but not by much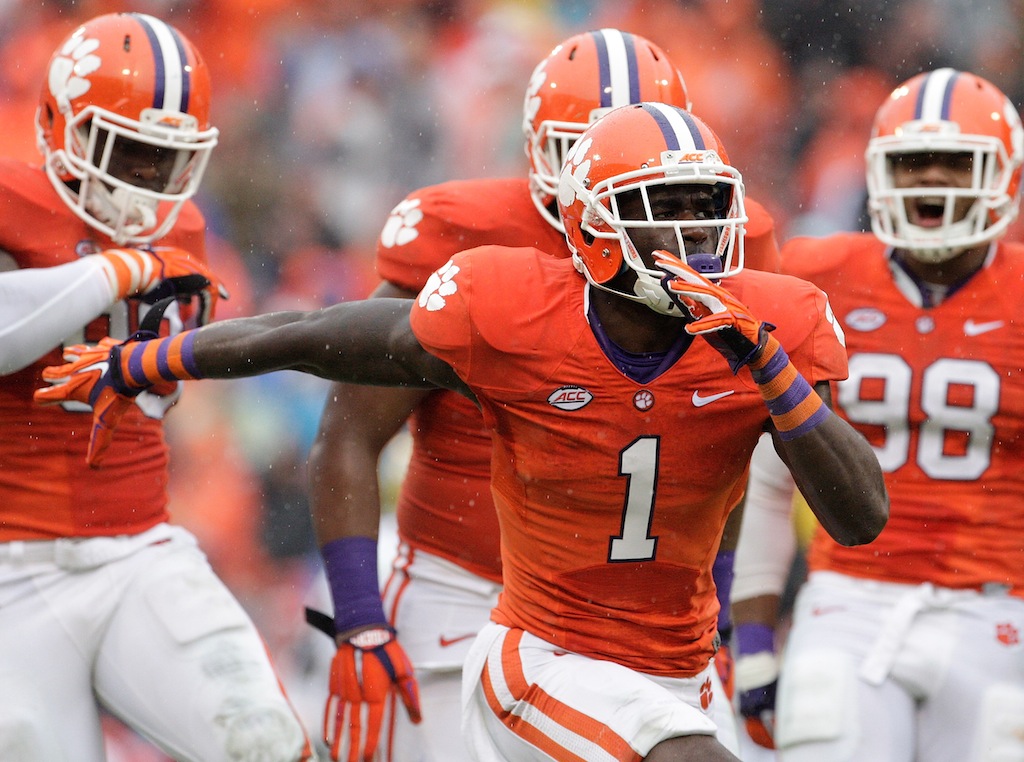 Defensively, Clemson is capable of making life difficult for an opposing offense. Among their many impressive statistics, the Tigers rank fifth in the nation with 38 sacks, 13th in total defense, and 18th in points allowed per game. They are excellent against the pass (fifth in the nation in yards per game), and they always rise to the challenge when it is needed (Clemson won four games this season by one possession).
On the surface, you wouldn't think Oklahoma's defense is comparable to Clemson's. The Sooners' unit wasn't near the top in any significant defensive category, but you still have to give credit to the team's success and realize that they have the potential to be a major difference in this game, too. With a high-scoring offense, this defense was on the field a lot this season. They recorded several great performances where they held their opposition to 24 points or less (which is more than enough most weeks for the Sooners).
Again, while the quarterback battle is huge, that also speaks to how critical defense will be in this game. With two offenses that can score and make big plays, the defense that steps up and slows the other team down will, in all likelihood, determine the winner of this game.
Oklahoma has the edge concerning skill players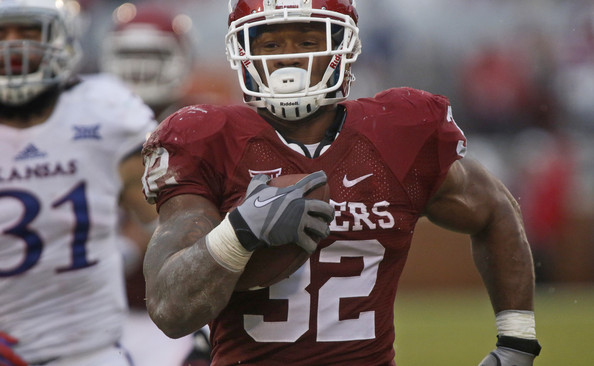 Outside of their great quarterback, Oklahoma has the explosive talent to make life a living nightmare for the Tigers' defense. Running back Samaje Perine rushed for nearly 1,300 yards on the year to go along with 15 touchdowns, proving to be one of the best backs in the nation (in a season with many great running backs). His backup, Joe Mixon, is pretty solid as well, with a yards per carry average of nearly 7. Both runners had touchdown runs of over 65 yards this season.
Getting out of the backfield, receiver Sterling Shepard was one of the top wideouts in the game, owning 1,200 yards and 11 scores. Behind him, Dede Westbrook and Durron Neal showed their playmaking abilities this season, giving the Sooners plenty of depth at the position. Comparing those players to Clemson's skill players, you can see a clear discrepancy in production. Wayne Gallman is a great running back, gaining over 1,300 yards (in one more game than Perine) and 10 touchdowns on the year. Their second-best runner is actually Deshaun Watson though, as the Tigers' backup running backs were seldom used and mostly ineffective.
Receiving wise, Clemson doesn't have a player who comes close to Shepard's level. Artavis Scott was their top receiver with about 800 yards and 5 touchdowns. After that, tight end Jordan Leggett did have 7 touchdown grabs on the year, but didn't have the yardage. Then, the Tigers have several guys who caught some touchdowns, but nobody really strikes fear into the heart of Oklahoma.
When you look at everything, it feels like this game should favor Oklahoma, even if it's just a slight favor. Rankings really don't matter at this point, so you can ignore the fact that the Tigers are the higher-ranked team. The Sooners have more playmakers and a chip on their shoulder (they have been the best team in the country since their loss to Texas — at least potentially). Regardless, it will be a memorable battle for the right to the national championship game.
All statistics courtesy of ESPN.go.com and SR/College Football.com