Old Man Tom Brady Has a California-Sized Accomplishment Coming His Way in Week 3
There aren't many things that Tom Brady hasn't done across his 22 and counting NFL seasons. We're talking about someone who played in his first professional game when people still regularly used pagers.
Do you even know what a pager is?
Whether or not you had a pager or you've only ever used iPhones, you've seen plenty of Brady's greatness over the years. The time has come for the three-time NFL MVP to make history for the umpteenth time, and it involves a team he knows all too well.
Tom Brady will play his first career game in Los Angeles when he faces the Rams in Week 3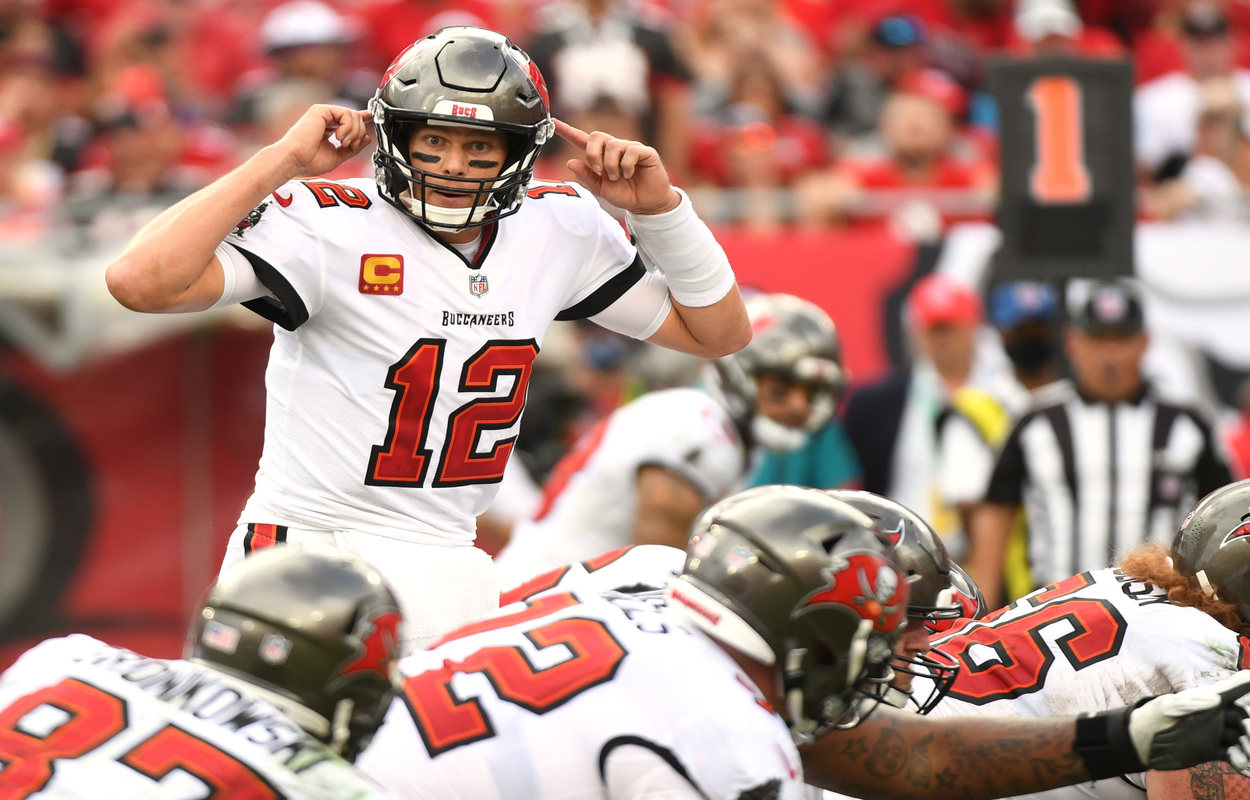 The benefit of spending over 20 years in the NFL means Brady has played in nearly every stadium you can imagine. He took his first career snaps in the Pontiac Silverdome in Detroit, won plenty of games in Foxborough, Mass., and he even threw touchdowns in London. 
However, through the end of the 2020 season, Brady — who grew up in San Mateo, Calif. — had never played in Los Angeles. That will change in Week 3 when his Buccaneers face Matthew Stafford's Los Angeles Rams. 
Although Brady has played in California before, all four of his road games against the Chargers came when the team still played in San Diego. The Patriots went 3-1 in those outings, one of which included a road upset during the 2006 AFC Divisional Round. The three-time NFL MVP was on injured reserve with a knee injury when the Chargers won a fifth matchup, 30-10, in October 2008.
New England routed the now-Los Angeles Chargers, 45-0, last December. However, Brady was midway through his first season with the Buccaneers when that game occurred.
Brady and the Rams are all too familiar with one another
Because he spent two decades in the AFC East, Brady has only faced the Rams five times in the regular season. Entering Week 3's showdown, the seven-time champion completed 63.6% of his passes for 1,208 yards, 10 touchdowns, and four interceptions while winning three of those five starts.
Something tells us you don't care about an October afternoon in 2012 when Brady threw four touchdowns and no interceptions in a 45-0 win. Well, you probably don't care unless you played Wes Welker in fantasy football that day, and you're still irritated that the star slot receiver didn't score a touchdown in the blowout.
No, you care about those two Super Bowl matchups. As a 24-year-old in February 2002 (yes, Brady was once that young), the Michigan product completed 16 of his 27 passes for 145 yards and a touchdown in the Patriots' 20-17 victory over the heavily-favored Rams in Super Bowl 36.
Seventeen years later, Brady and the Patriots met the Rams — then quarterbacked by Jared Goff — in the Big Game once again. A highly-anticipated matchup of two high-octane defenses ended with New England winning 13-3, which remained the lowest-scoring Super Bowl in league history as of publication.
The Rams are catching Brady and the Buccaneers at the wrong time
When these two teams met on Monday Night Football last November, Brady completed 54.1% of his passes for 216 yards, two touchdowns, and two interceptions in the Buccaneers' 27-24 loss. Tampa Bay has won 10 of 11 games, including last year's Super Bowl run, since that game.
As sharp as the Rams have looked at points in their 2-0 start, this team likely is catching Brady at the wrong time. The 44-year-old completed 65.1% of his passes in the Buccaneers' first two games for 655 yards, an NFL-high nine touchdowns, and two interceptions — and don't forget that one of those picks came on a Hail Mary to close out the first half in Week 1.
Brady is playing at an MVP-caliber level, and tight end Rob Gronkowski is scoring touchdowns like it's 2011 again. Matchups like this are why the Rams built a defense around All-Pro defensive tackle Aaron Donald and shutdown cornerback Jalen Ramsey.
Don't be surprised if Brady's first trip to Los Angeles isn't the only time he deals with the Rams this season. If all goes to plan for both teams, we might be looking at an early preview of the NFC Championship Game.
Like Sportscasting on Facebook. Follow us on Twitter @sportscasting19.
RELATED: Old Man Tom Brady Fired a Veiled and Grouchy Shot at Justin Fields and Modern NFL Quarterbacks' 'Bad Habits'