Ole Miss HC Lane Kiffin Was Catching Water Bottles and Dodging Golf Balls in Wild Tennessee Return to Neyland Stadium
It was yet another thrilling weekend in the world of college football with some more upsets taking place. Second-ranked Iowa as upset after Purdue had a breakout game from wide receiver David Ball. However, the night's story was Tennessee against Ole Miss as Lane Kiffin returned to Neyland Stadium amid a frenzied crowd.
The Rebels walked away with the victory on Saturday night in a thrilling fashion, and Kiffin was doing anything he could to get out of the stadium safely. The Volunteers fans weren't happy after the former Tennessee head coach came back and beat them on their home turf, and they responded with various objects hurled his way.
Lane Kiffin escaped unscathed but caught a water bottle on the way out
After the Rebels topped Tennessee, Kiffin was leaving the field and caught a water bottle thrown from the stands. The Ole Miss head coach didn't even flinch and made the easy grab while escorted by security as Neyland Stadium was unhappy.
Kiffin's time as the head coach in Tennessee was not good, and fans have not forgotten it. He spent just one season in Rocky Top before dashing for the USC job that Pete Carroll vacated, but the damage done in just one year was enough to send Vols fans into an upheaval of disapproval, and it was evident on Saturday night.
Golf balls, mustard, and more on the field
Yes, somebody threw a golf ball at Kiffin as tensions boiled over from the Vols faithful. The Rebels head coach laughed about it and even took the ball in his postgame presser in hilarious fashion. After all, his team walked out with the victory thanks in part to Heisman hopeful Matt Corral.
Kiffin even added that he was happy not to get hit by the ball (h/t George Balekji of NESN).
"I don't know if I'm more excited we found a way to win or I didn't get hit by a golf ball they were throwing at me."

Kiffin on the return to Tennessee
The fans didn't stop there. They littered the field with all kinds of trash following a questionable call late in the game as the Ole Miss sideline emptied.
It didn't help that Ole Miss would walk away with the victory in a nail-biter, but still no excuse to be throwing anything onto the field at any point in the game.
In other news, the Rebels continue to play good football with Kiffin running the show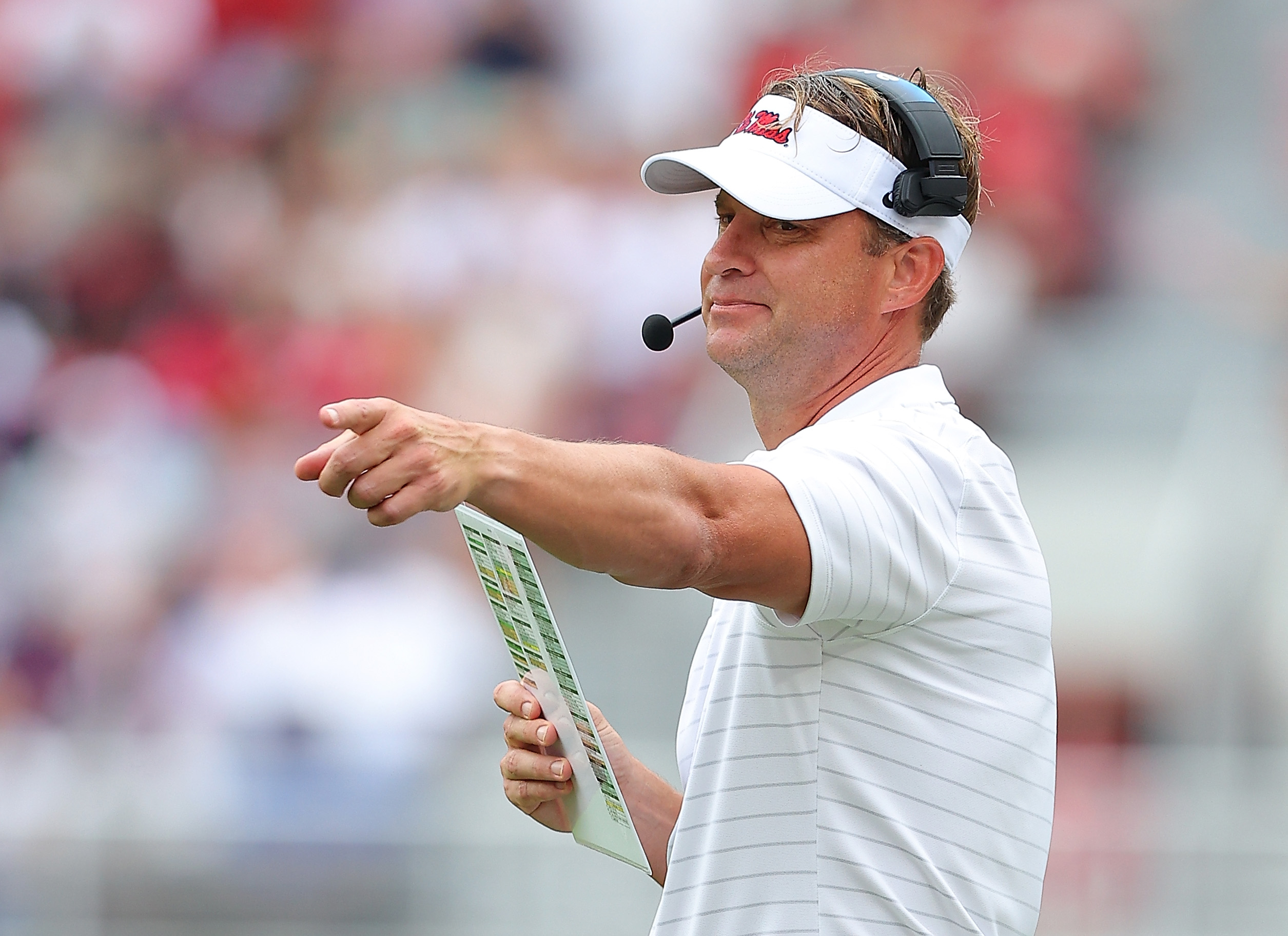 Regardless of what Tennessee fans feel about Kiffin, he has Ole Miss playing excellent football. The Rebels are 5-1, and their only loss was against Alabama.
Corral is earning Heisman Trophy hype for apparent reasons. If the Rebels can defeat Auburn and Texas A&M over the next month, they could be in line for a top 10 ranking and earn Kiffin more praise after a troublesome coaching career years back.
The Rebels head coach had some fun on Twitter after, including this Tweet from Sunday morning following the wild events in Tennessee.
Tennessee fans won't be happy for some time, especially with the success Kiffin has had so far in Ole Miss, but there is no denying this Rebels team has a world of talent.
When– or if– Kiffin ever returns to Neyland Stadium remains to be seen, but if so, the Vols fans might be even rowdier.
RELATED: Lane Kiffin Got Busted for Showing Arch Manning He's the Only Quarterback Ole Miss Covets