Olympians, Figure Skating World Reels in Light of Denis Ten's Tragic Death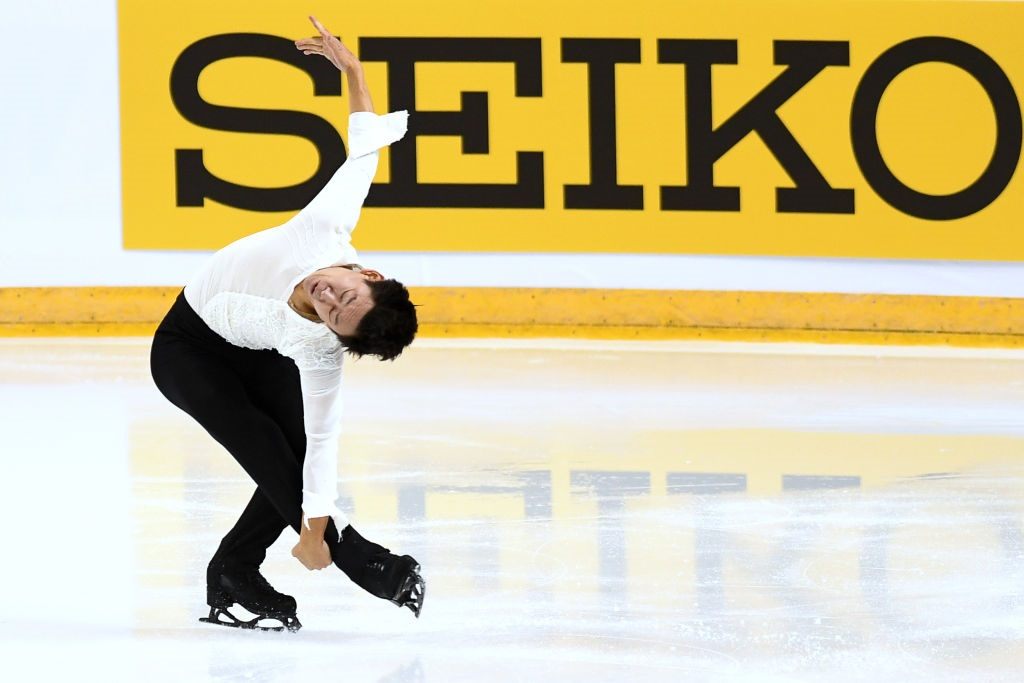 Figure skaters, fans, and the Olympic community took to social media Thursday to expressed their sadness over the sudden and tragic death of Kazakh skater Denis Ten. Ten, who won a bronze medal at the 2014 Winter Olympics, was reportedly stabbed to death during an attempted robbery. He was 25 years old.
"Denis Ten was a great athlete and a great ambassador for his sport," IOC President Thomas Bach said via Twitter. "A warm personality and a charming man. Such a tragedy to lose him at such a young age."
According to a report from RT.com, Ten became "involved in an argument with two unknown men who had attempted to steal mirrors from his car" in Almaty, Kazakhstan. Ten was then stabbed during the altercation and was left unconscious in the street, the report says. He was then found by a pedestrian, who called an ambulance. Kazinform reports Ten had lost three liters of blood as a result of being stabbed in the thigh. Ten remained in critical condition at the hospital for three hours before dying after surgery, Kazinform says.
Fellow figure skaters took to Twitter to respond to the news and pay their respects.
My skating friend, @Tenis_Den, passed away today. He was so kind to everyone and a huge inspiration to me and so many other people. Murdered in the streets of Kazakhstan. Denis, thank you for showing us how to be a champion. Your time with us was way too short. Love you forever.

— Adam Rippon (@Adaripp) July 19, 2018
One of my oldest friends from skating world is gone.
I still can't believe that and I hope it's not real.
A life taken from a smart, kind and polite person is just not fair.
All my thoughts to his family <3 #denisten pic.twitter.com/dZiZaoFmGG

— Alexander Majorov (@majorov3) July 19, 2018
Ten gained international attention when he won bronze at the 2014 Winter Olympics in Sochi, despite being injured and getting an infection from his skates that left him with black spots on his ankles. The achievement made him the first Kazakh skater to medal in the Olympic Games. He competed in the 2018 Games in Pyeongchang so he could pay tribute to his Korean heritage. He again skated through injuries and finished 27th.
In his native Kazakhstan, Ten was revered for being the country's first medal winner as much as he was a proud countryman. He was part of the Olympic bidding committee that tried to make Almaty the host for the 2022 Olympic Games. Outside of the Olympics, Ten medaled twice at the World Figure Skating Championships, winning a silver medal in 2013 and a bronze medal in 2015. In June, Ten continued the "Denis and Friends" ice show in Astana, Kazakhstan, which showcased figure skating stars from multiple countries. Ten began producing the event back in 2013.
"This is a huge loss for his family and for all of us who knew, loved and respected him genuinely," Minister of Culture and Sport Arystanbek Mukhamediuly said in a Facebook post, which Kazinform translated into English. "Denis Ten is an incredible figure skater, the legend of our sport, our pride. He passed away despite the best doctors were fighting for his life. He was only 25. It is a horrific and unfair tragedy."