Olympic Gymnast McKayla Maroney Says Team Doctor Molested Her | Twitter Reacts
Former Olympic gold medalist McKayla Maroney posted on Twitter she had been molested by Larry Nassar, the USA team doctor already facing criminal charges for sexually abusing other gymnasts.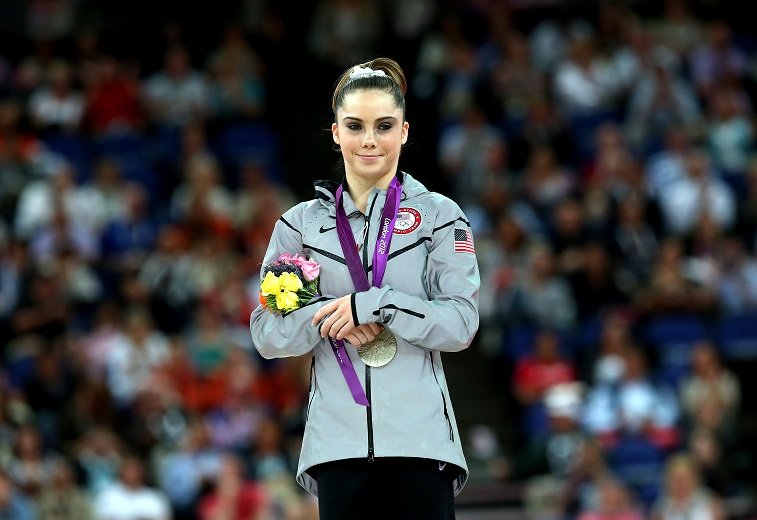 Nassar pleaded guilty to child pornography charges in June. More than 100 women and girls have accused the former doctor of sexual assault during the time he was the USA Olympic gymnastics' team doctor.
Maroney, 21, said Nassar began molesting her when she was 13 and that the abuse continued until she left the team. She told her story in a tweet on Wednesday, incorporating the #MeToo hashtag. The hashtag has been used widely on social media as women tell stories of abuse in the wake of the Harvey Weinstein scandal which surfaced on Oct. 5.
Early in her tweet, Maroney referred to feeling inspired by other women telling their stories in recent days, adding that the environment of abuse is not just limited to Hollywood. "People should know that this is not just happening in Hollywood. This is happening everywhere. Wherever there is a position of power, there seems to be potential for abuse. I had a dream to go to the Olympics, and the things that I had to endure to get there, were unnecessary, and disgusting."
She went on to tell of her experience. "It seemed whenever and wherever this man could find the chance, I was 'treated.' It happened in London before my team and I won the gold medal, and It happened before I won my Silver," Maroney tweeted. "I thought I was going to die that night."
Maroney then detailed an incident which she says happened in Tokyo. "For me, the scariest night of my life happened when I was 15 years old. I had flown all day and night with the team to get to Tokyo. He'd given me a sleeping pill for the flight, and the next thing I know, I was all alone with him in his hotel room getting a 'treatment.' I thought I was going to die that night."
#MeToo pic.twitter.com/lYXaDTuOsS

— mckayla (@McKaylaMaroney) October 18, 2017
Maroney's tweet was met with responses of support and sympathy. "You are so brave and what you're doing is so important. You have a whole army supporting you & fighting to make sure it never happens again," responded Lauren Hopkins.
Another follower responded, "Bless you, @McKaylaMoroney. You probably saved some lives today."
Another follower commented, "You are a great athlete. You shouldn't have to endure abuse in order to pursue ur dream. In solidarity w ur bravery in naming the abuser."
Nassar is in jail and faces 22 counts of first-degree criminal sexual assault, The New York Times reported. The publication quoted Michigan Attorney General Bill Schuette as saying, "This guy is a monster."