Olympic Hopeful Sunisa Lee Leans on Fellow Gymnast Simone Biles During a Tragic Year: 'I'm So Ready for 2021'
The coronavirus pandemic has wreaked havoc, with sports experiencing a lot of damage. Most leagues found ways to cope; some more successfully than others. COVID-19 arose during an Olympic year. This left gymnasts with nothing to show after years of preparation. Olympic hopeful, Sunisa Lee went through many personal struggles on top of this. She leaned on Simone Biles for support.
How COVID-19 destabilized gymnastics around the world
The Tokyo 2020 Olympics were among the last major sporting events to get canceled in 2020. There were hopes that COVID-19 would slow faster, much as it was in Wuhan, China, where it was first identified. Unfortunately, the realities of a global pandemic eventually affected the Olympics, too. They have been delayed until 2021, according to NBC Sports.
For USA Olympics, that also means qualifications have been pushed back to June 2021. This came on the heels of gymnasts dealing with a wave of closures at every level. Gyms were closed, events with crowds canceled; the entire sport came to a total halt. For Sunisa Lee, this meant losing all participation in her chosen profession. Unlike many of her fellow gymnasts, a series of personal tragedies also turned her 2020 upside down.
The personal and external upheaval that dogged Sunisa Lee in 2020
The Olympic trials being canceled was a minor life setback compared to everything else Lee has experienced recently. The tragedies began when her father was injured last August. USA Today reports that he fell while helping a friend trim a tree. The prognosis wasn't good: he was paralyzed from the waist down. He encouraged his daughter to continue competing, however. Lee spent months juggling international competition and training with visits to Kansas City to see her father.
Then, in 2020, the COVID-19 setbacks hit. For Lee, this was beyond personal, as her aunt was diagnosed with the virus. A New York Times profile reports that Lee's aunt, as well as her aunt's partner, both died from COVID-19 complications. Still, Lee continued to grind, even as she grieved.
That dedication during difficult times might explain why she twisted her ankle two weeks after her aunt's death. It didn't help that she was stuck practicing in substandard conditions, due to her gym's closure. Her local spot was scheduled to reopen on June 1st, but rioting related to the death of George Floyd kept the place shuttered.
How Sunisa Lee relied on former rival Simone Biles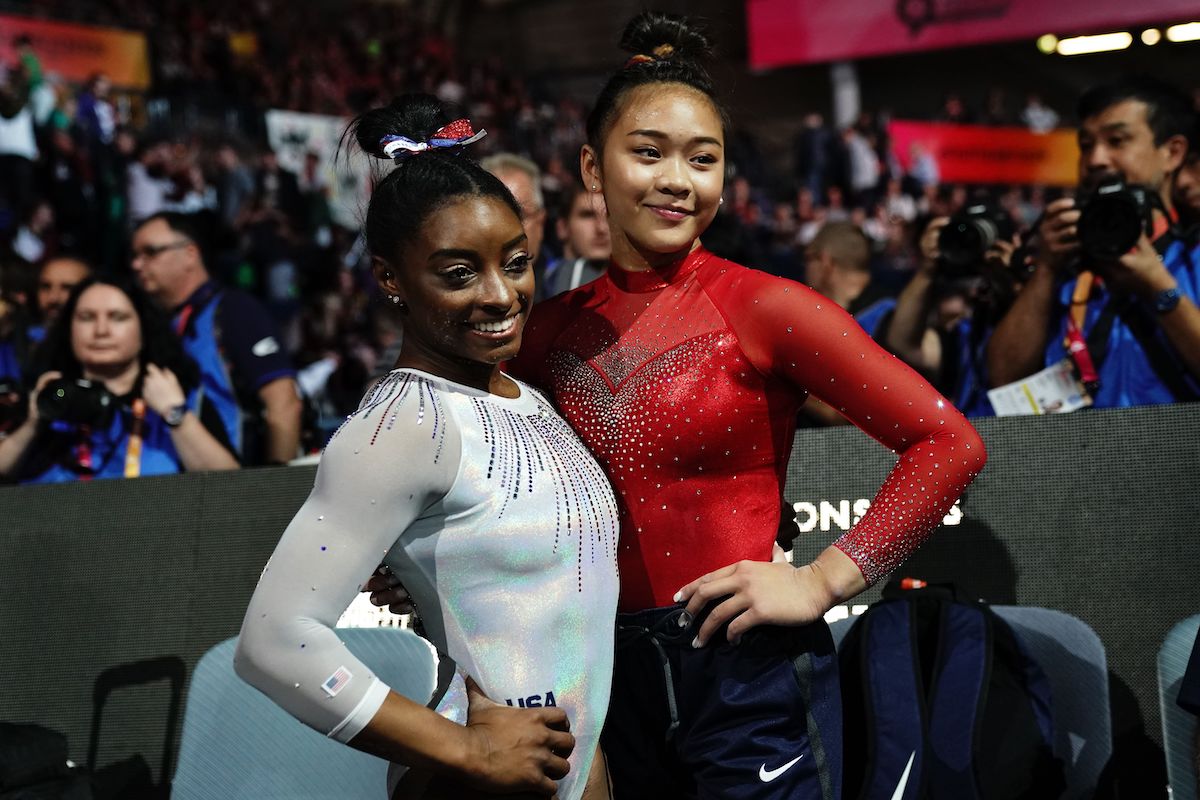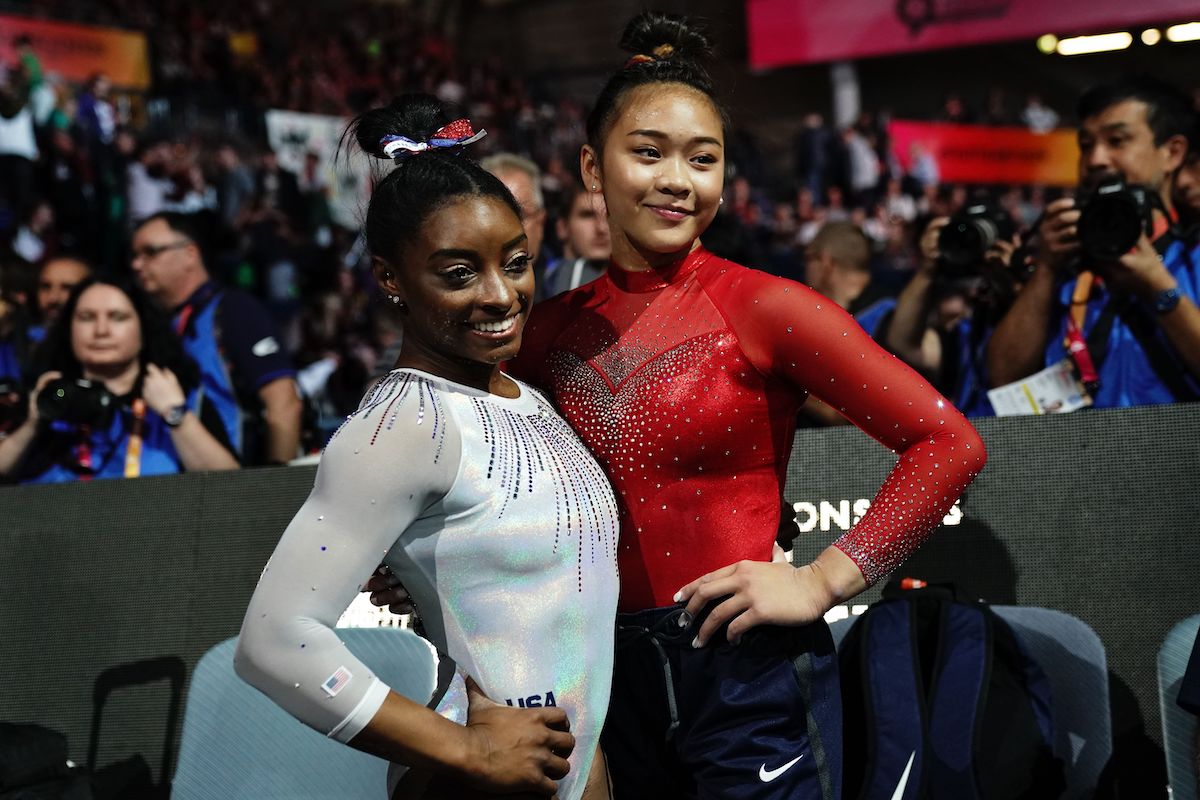 Despite it all, Lee still hasn't given up on staying fully conditioned and prepared for the rescheduled 2021 USA Gymnastics trials. One source of strength has been, ironically, someone who isn't quite as enthusiastic about her own future with USA Gymnastics. Simone Biles, the greatest living gymnast, has come to be a major source of support for Lee.
The two have become fast friends during the pandemic disruption. "I've talked to Simone Biles a lot, and it's really nice to get to know her in this way because she was my idol," Lee told the New York Times. "I used to see her as this intimidating gold medalist, but now she's a friend."
Biles hasn't committed to returning in 2021, in part because of her own personal struggles related to the sexual abuse scandal that shattered the gymnastics world between Olympics appearances. Apparently, that hasn't stopped her great regard for her own peers. Lee, who needs a friend at the moment more than most, certainly has a great one in Biles.