One and Done: Front Row Motorsports Allows Rookie Driver Anthony Alfredo a Chance to 'Explore Other Opportunities,' Opening NASCAR Cup Series Seat for '22
Rookie driver Anthony Alfredo is one and done, leaving another open seat on the NASCAR Cup Series.
Front Row Motorsports on Nov. 9 announced Alfredo will not return for 2022, ending the relationship after one season.
The organization plans to remain a two-car operation next season, and Michael McDowell likely will return to pilot the No. 24 Ford.
Front Row Motorsports ends relationship with rookie driver Anthony Alfredo after one season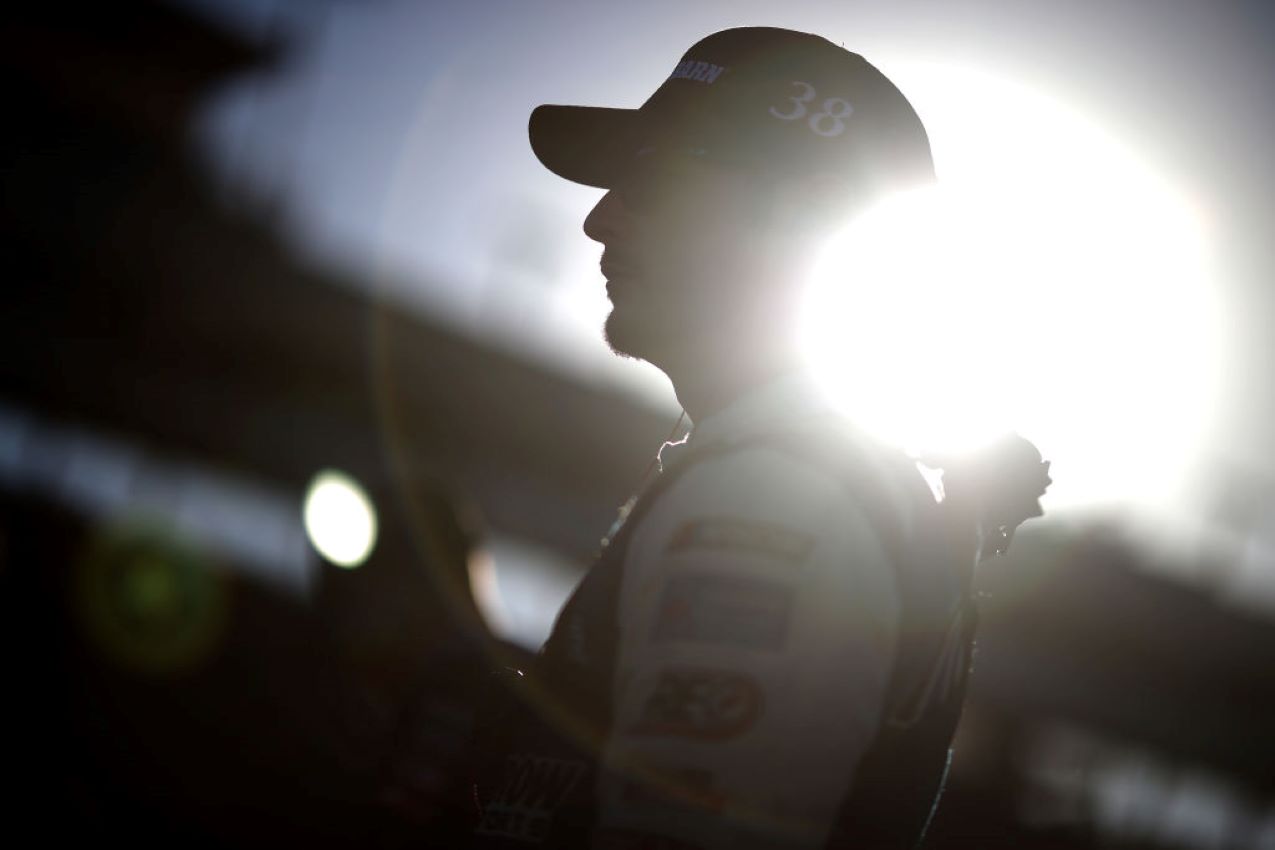 Alfredo, however, will vacate No. 38 and is free to "explore other opportunities," Front Row Motorsports General Manager Jerry Freeze said, according to motorsport.com. "We would like to thank Anthony for being an outstanding ambassador of our team as well as for our partners."
During his first Cup Series season, Alfredo appeared overmatched, placing 30th in the points standings. The 22-year-old driver led only five laps. His average start was 29.08, and his average finish was 27.50.
"He showed a lot (of) speed in what was very difficult circumstances," Freeze said. "He is a true professional, and we wish him nothing but success in his future racing endeavors."
Michael McDowell earns job security with Daytona 500 victory
Alfredo's delivered his only top-10 finish this season during the fall race at Talladega Superspeedway on Oct. 3. He escaped a fiery crash at Texas Motor Speedway on Oct. 17.
McDowell, meanwhile, stunned the Cup Series field by clearing a final lap, Turn 3 multi-machine accident to claim the Daytona 500 on Feb. 14. It was the only lap McDowell led at the rainy 2.5-mile Daytona International Speedway, earning his first Cup victory and Front Row's third.
McDowell, 36, earned job security by finishing the season a career-best 16th in the points, aided by two top-five finishes and five top 10s.
"We feel our organization took another step in being more competitive," Freeze said. "We still need more consistency, but we can't take anything away from the success and hard work from the organization this year. We're very proud of that effort."
Alfredo joining Newman, Preece on the unemployment line
Alfredo will not be alone on the unemployment line this winter.
Ryan Newman wrapped up his 20th Cup Series campaign and remains unsigned for next season. His seat with Rousch Fenway Racing will go to Brad Keselowski, who is entering an ownership phase of his career.
Ryan Preece is also among the top drivers searching the help wanted ads.
His former employer, JTG Daugherty Racing, sold the assets of the No. 37 Chevrolet before the season, but Preece remained with the team to pilot the car for a third and final season. JTG Daugherty likely will downsize to just one Cup Series car for 2022.