One Fan Paid Over $35,000 to Hang out With CJ McCollum
CJ McCollum is one of the top guards in the NBA. No, he has not earned any All-Star appearances in his career, but he is the Robin to Damian Lillard's Batman. Because of the success that he has had in the league so far, McCollum has plenty of fans. One fan even went as far as to pay $37,000 to hang out with him.
CJ McCollum has been a talented guard for the Trail Blazers
The Portland Trail Blazers selected CJ McCollum with the 10th overall pick in the 2013 NBA draft out of Lehigh. McCollum did not contribute much in his first two seasons. He scored 5.3 points per game in 38 games during 2013-14, and 6.8 points per game in 62 games during 2014-15. However, ever since 2015-16, he has been one of the top guards in the league.
McCollum earned the 2015-16 Most Improved Player award as he averaged 20.8 points per game and 4.3 assists. Since that season, McCollum has averaged 21.7 points per game, 3.8 rebounds, and 3.7 assists. His best season statistically was probably in 2016-17. He ultimately scored 23 points per game that year and led the league with a 91.2% free-throw percentage. McCollum also played a significant role in the Trail Blazers reaching the Western Conference Finals last season. 
This year, before the NBA suspended its season, McCollum was averaging 22.5 points per game, 4.3 assists, and a career-high 4.1 rebounds. 
Fanatics launched the ALL IN Challenge
CJ McCollum has been one of many celebrities to participate in the ALL IN Challenge. The challenge was created by the founder and executive chairman of Fanatics, the sports apparel company, Michael Rubin, according to Fanatics' site.
Sponsored by the All In Challenge Foundation, the ALL IN Challenge has celebrities create once-in-a-lifetime experiences that ultimately go up for auction. The purpose is to raise money to feed those in need, according to Fanatics.
"Food insecurity is a mounting issue but never more important than during COVID-19 and the unprecedented shortage of food resources our nation is facing," the site reads. "Among those most in need: students who rely on currently closed schools for several of their meals each week; the newly unemployed who are facing uncertain circumstances; and a vulnerable elderly population sequestered in their homes without access to food."
Some experiences that are up for auction as of May 5 are chances to meet the entire cast of the TV show Friends, and getting the opportunity to play golf at Pebble Beach with Justin Timberlake and Bill Murray. 
McCollum also had a pretty cool experience up for auction recently. 
One fan paid $37,000 to hang out with McCollum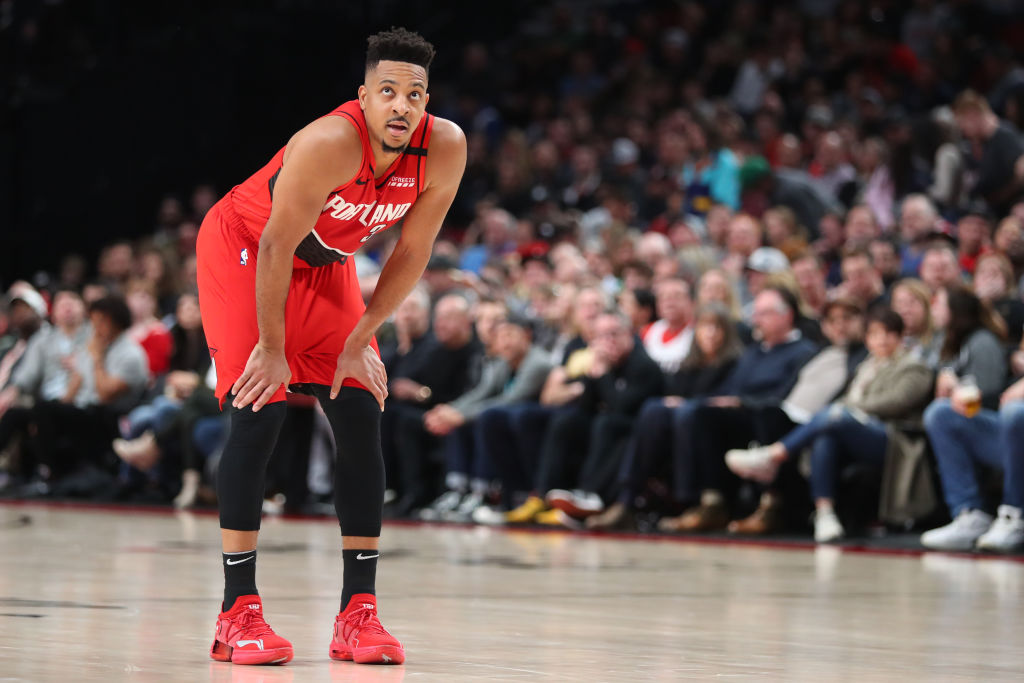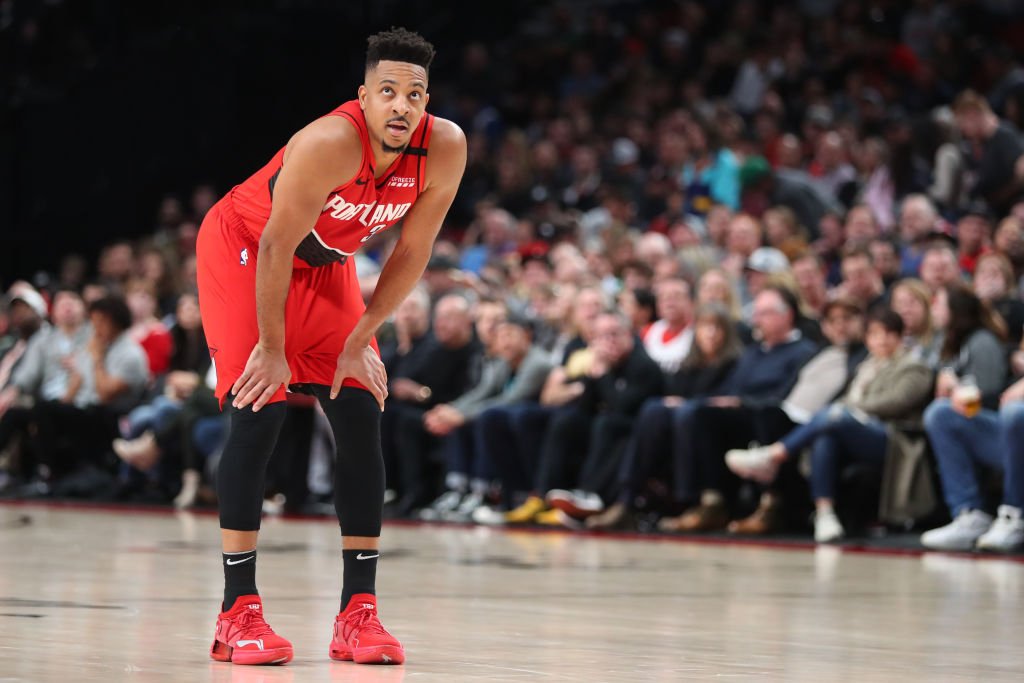 CJ McCollum put an experience up for auction recently, and the highest bidder gets to hang out with him. Actually, the bidder gets to hang out with him multiple times. Here is what the highest bidder will get to do with the star guard, according to Fanatics.
"For the first trip, CJ will fly you and a guest to Portland for courtside tickets to a Blazers game, plus a signed jersey, signed pair of shoes and other hand-picked memorabilia," the site reads. "The second trip will be to a Cleveland Browns game, where you and a guest will join CJ with on-field access and great tickets to the game. The third trip will have you and a guest joining CJ at his favorite winery, taking a tour and tasting and leaving with a complimentary bottle of wine. Not to mention, the winner will get to be a guest on CJ's 'Pull Up' podcast."
The starting bid for this was $2,500. However, it ultimately sold for $37,000. That is a lot of money to hang out for CJ McCollum. 
It does sound like the highest bidder will have an amazing time, though. The best part is, however, that the $37,000 is going to an excellent cause.